We are reader supported and may earn a small commission on some (but not all) links within our content to products we think will genuinely help our readers at no extra cost to you.
If you're looking to kickstart your fitness routine, there's nothing quite like an online fitness program or app to help provide structure, guidance, and motivation.
They've come a long way in recent years and the quality of exercise programming, coupled with fancy tech, means the world of online exercise is undoubtedly thriving.
From celebrity-led live classes to fitness apps built using A.I. algorithms, we wanted to get to the bottom of which ones are really worth the money.
In this round up review, we provide an honest, first-hand experience of the best of the best when it comes to fitness programs and workout apps.
(We've also included any discount codes or links to free trials we could find).
At a Glance – Best Online Fitness Programs and Apps for Home Workouts
Why Trust Us? Review Process Explained
Here at Fitness Drum, we believe in editorial integrity and providing genuine value to our readers. For this review, we used and tested 35 popular fitness apps and programs over several months (details at the bottom of the article), and evaluated them on price, ease of use, effectiveness, enjoyment and purpose.
Best Overall – Fitbod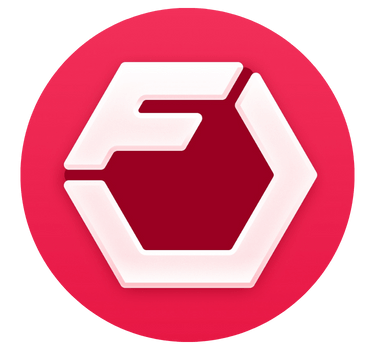 FITBOD
Award-winning fitness app that uses artificial intelligence to customize your workout plan.
Fitbod is elegantly simple, but incredibly effective when it comes to crafting customized workouts that are tailored to you and your goals.
There are a plethora of workout apps that promise to track your exercise routines, but none execute it quite like Fitbod.
Fitbod uses an exercise algorithm to adapt your workout plan based on your ability, past workout performance and available equipment. The result is a seamless exercise experience, whereby each workout seems to be so perfectly created (as if by magic!)
We've selected Fitbod as best overall fitness app, as it lends itself so well to track incremental improvements in your exercise routine, whatever your level. Without needing access to a certified Personal Trainer or fitness coach, Fitbod can help create a genuinely effective exercise plan to follow… which constantly adapts and changes depending on how you progress.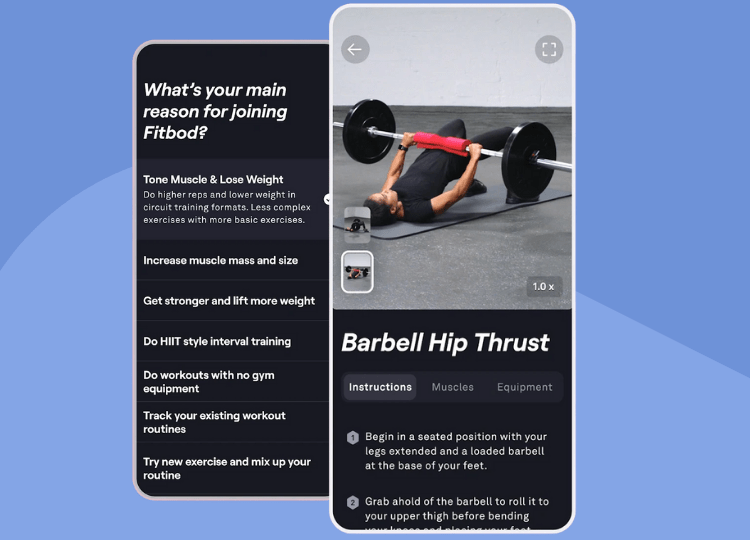 We're big believers in the benefits of strength training, no matter what your age or experience is. Building muscle is a vital component to overall health and wellbeing, and Fitbod makes this achievable.
Fitbod also comes in a lot cheaper than most fitness programs and apps, so that's certainly a bonus for the money conscious too.
Fitbod doesn't offer live classes though, so if that's a feature you want from your fitness app, there are others on this list you may want to learn about…
Best for Weightlifting – Alpha Progression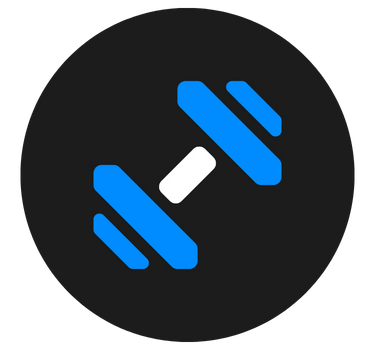 ALPHA PROGRESSION
Log workouts, get customized recommendations, track weightlifting progress with ease.
We recently discovered the app Alpha Progression and really like this simple but effective approach to hypertrophy and bodybuilding workouts.
Alpha Progression is a gym logger that uses artificial intelligence to help create the ultimate workout experience.
Similar to Fitbod, the app allows you to set personal training preferences, such as available equipment, experience, goals and time available, to get a completely customized workout plan.
For those exercising at home and that don't have access to gym equipment, this can solve a common problem of trying to find alternative exercises during a workout plan because you don't have the required equipment. With Alpha Progression, you can simply select the equipment you do have access to and enjoy a workout that won't include any other equipment.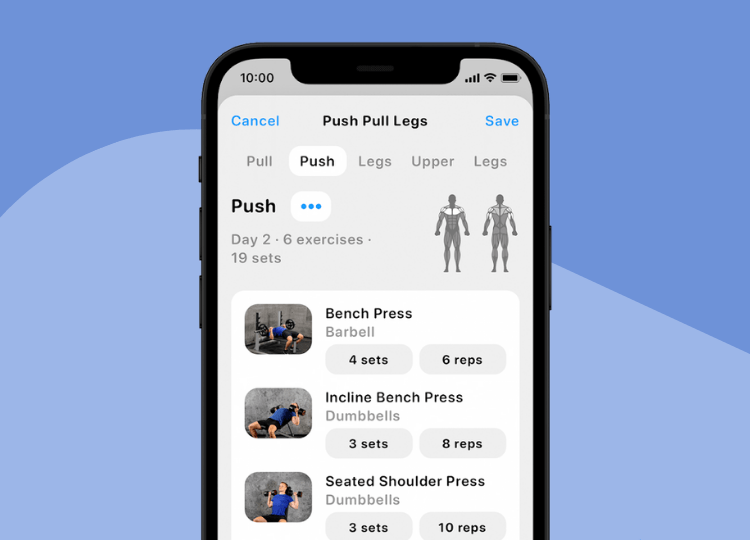 Although Alpha Progression could be used for all sorts of training styles, we think it's best suited to bodybuilding style workouts… i.e. workouts focused on building muscle.
With graphs to illustrate your 10RM and improvements over time, the app naturally encourages you to opt for volume, helping you shift your mindset towards hypertrophy and building muscle (as opposed to pure strength and 1RM stats).
Our Alpha Progression review includes more details on what it's like and our experience using it.
Best for Stretching – StretchIt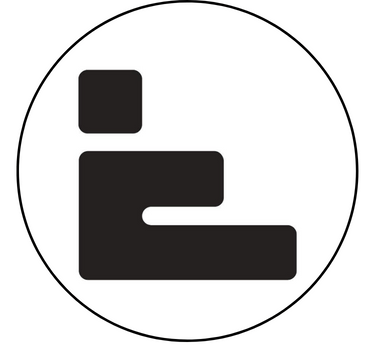 STRETCHIT
Popular stretching app with instructor-led classes and fun challenges to help you become more flexible.
StretchIt claimed top spot in our recent comparison guide to the best stretching apps… and for good reason. This app is well priced, easy to use and comes with a whole host of stretching programs and challenges designed to help you get more flexible.
If you want to learn to do the splits… or just touch your toes… StretchIt is definitely worth considering.
We selected StretchIt as the best fitness app for stretching because we found the content to be effective, enjoyable to follow and simple to track progress.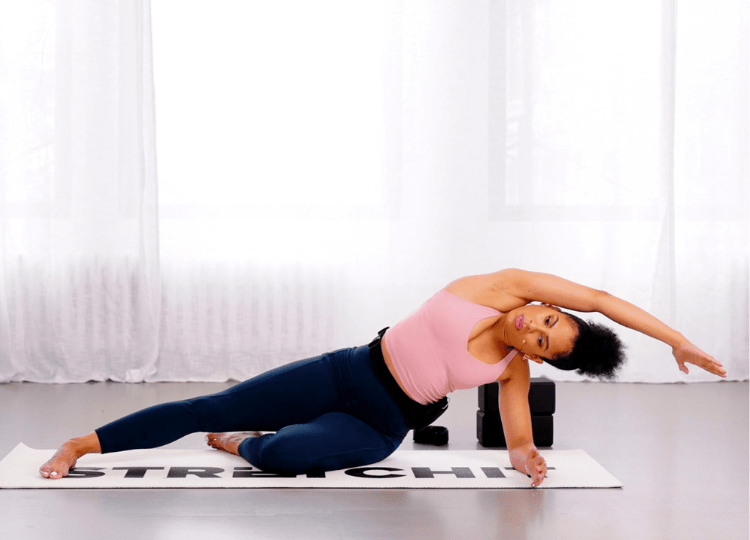 Compared to other stretching apps, StretchIt's use of instructor-led classes made a big difference, as they help guide you through the different stretches.
It seems most people agree with us and the online reviews for StretchIt are very positive on both iOS and Android app stores.
A feature we really like is the ability to upload progress photos as a simple but effective way to boost motivation during the programs. Improving flexibility won't happen overnight, so seeing your improvements definitely helps to keep you engaged.
Best for Variety – BODi (formerly Beachbody)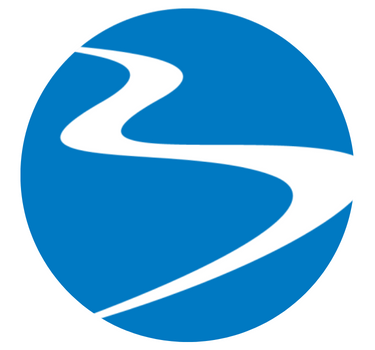 BODi (FORMERLY BEACHBODY)
The original "online fitness" brand, access huge library of on-demand and live classes.
Beachbody recently re-branded to "BODi" and is pretty much the grandfather of online fitness programs. With titles such as "Insanity" really kickstarting the concept of online workouts, the company has gained a huge following with raving reviews.
In fact, considering how many users BODi has, the amount of 5 star reviews illustrates that the brand really *gets* fitness.
We selected BODi as best for variety as the on-demand service includes access to all their titles, which basically includes everything under the sun.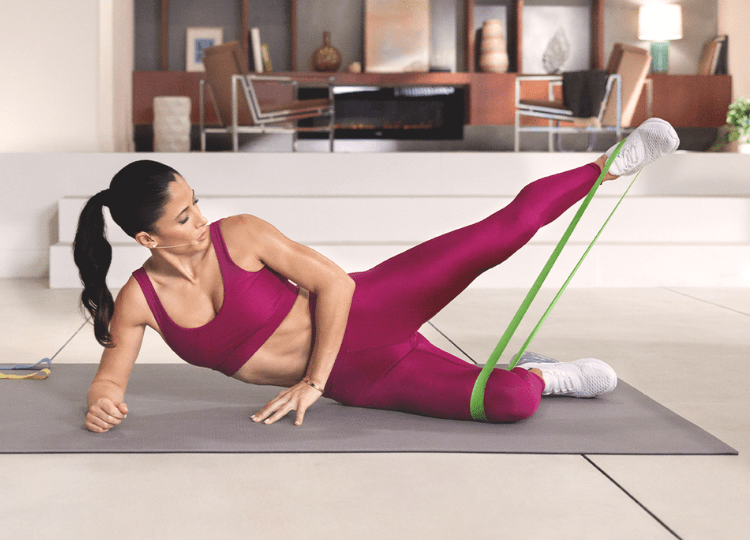 BODi has also just released a new coaching feature, which is a bit of a game changer and almost turns the app into a personal training solution.
Our BODi (formerly Beachbody) review delves into all the details and different membership options, including the recent rebrand to BODi (and what this means for their customers).
Update for 2023 – Openfit is now part of Beachbody and Beachbody is now BODi.
This means your BODi membership now grants you access to not just all of Beachbody's content, but also all of Openfit's too. This makes it unbeatable when it comes to accessing on-demand workouts and classes at an affordable price.
Best for Yoga – Alo Moves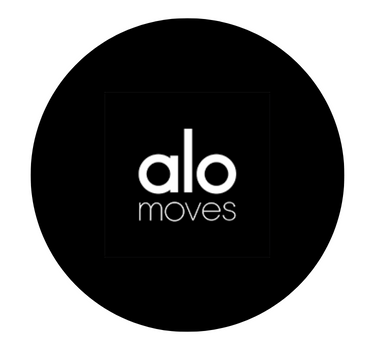 ALO MOVES
Yoga app that includes a variety of yoga, mindfulness and bodyweight HIIT workouts for all levels.
If you like yoga and want to progress from just following YouTube videos, Alo Moves is a great choice.
Although it falls into the category of yoga app, Alo Moves includes quite a varied selection of workouts, including HIIT and strength workouts.
A feature we really like is the "skill" series, which helps you practice and perfect specific skills. If you've always wanted to impress friends with a handstand, for example, then these lessons are really worthwhile.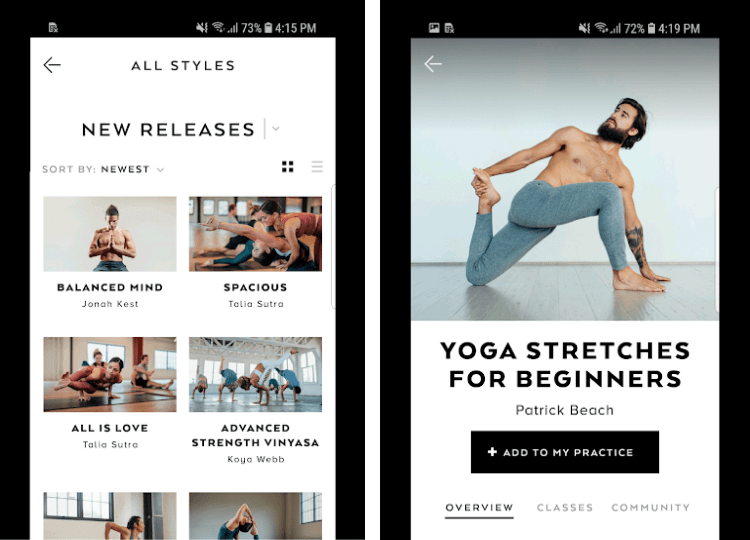 We've selected Alo Moves as best for yoga as it includes so many on-demand yoga classes led by world-recognised teachers. It also includes something for every level, including beginners right up to advanced yogis.
With so many instructors to choose from, you can find one that best suits your workout style. Whether you prefer your instructors to be laid-back and calming, or high energy and motivating, Alo Moves ensure you can find one that fits your style.
Although it is a "yoga" app, we think Alo Moves deserves recognition as one of the best online fitness programs too, as their HIIT workouts and strength routines are solid in their own right.
Best for Women – Sweat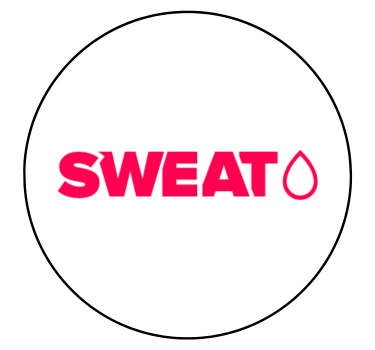 SWEAT
30+ million downloads, 34,000+ 5 star reviews, quality workout programs, meal planning, progress tracking and community.
With over 30+ million downloads and one of the biggest social media followings for any brand (let alone for fitness apps), this list simply wouldn't be complete without mentioning Sweat.
Founded by Kayla Itsines in 2015, Sweat quickly became the leader for online workout plans for women. The brand is unapologetically designed for women (by women) and comes with an army of loyal customers who swear by the workouts and programs.
The app is easy to use, and allows you to follow along to a structured program, as well as gaining access to a whole host of on-demand workouts.
Although at first glance, Sweat may seem like a similar to apps like Alo Moves, BODi and Gymondo, it is actually quite unique in that it uses gifs to deliver a smooth workout experience. This will appeal to anyone who doesn't have time to watch a 40-minute guided workout and follow along with an instructor. Instead, Sweat customers can quickly select a workout and get started, and progress at their own pace.
The use of gifs also creates a much more personalized experience as you can swap out any exercises you don't like within a workout (for example, if you don't have the equipment or you find it too difficult, you can swap it for another exercise that works the same muscle group).
Sweat will give you a selection of appropriate alternatives so your workouts are more customized to what you like (which is great for motivation).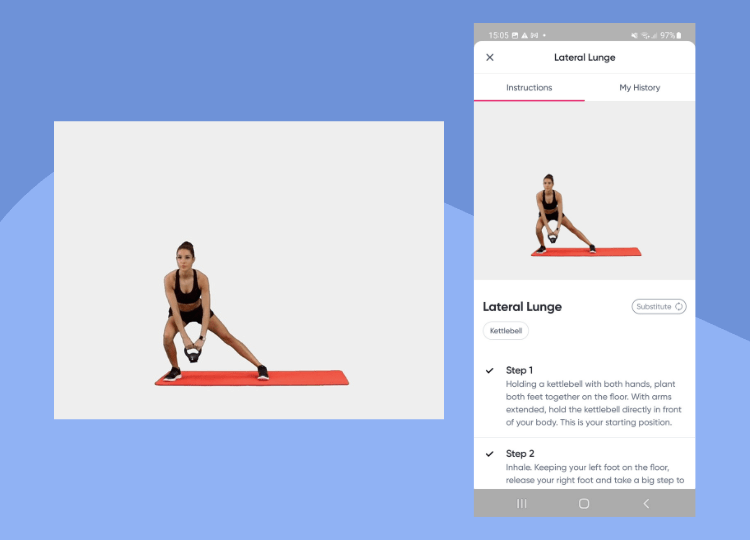 Sweat also comes with one of the most engaged audiences and communities… and the app includes a place to talk with fellow members and support each other.
We selected Sweat as the best fitness app for women because it feels like they have gone the extra mile to really tailor their workouts and programs around goals and preferences that will likely appeal to women. From toning and sculpting workouts to those around pregnancy, Sweat's focus on women is less about messaging and more about content that is genuinely designed for that audience.
This is evident in reviews from women about the programs, that are largely very positive (34,000 5-star reviews is wildly impressive).
You can learn more about this popular app in our full Sweat app review.
Best for Improving Athletic Performance – Mobility Manual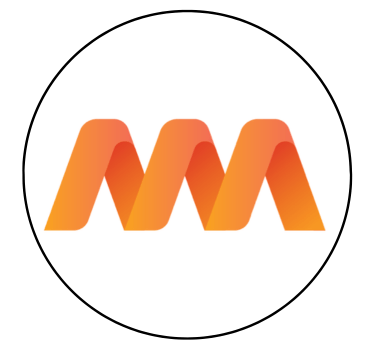 MOBILITY MANUAL
40,000+ happy customers. Completely customized plan for extra support, as well as various programs and general membership. Use FITNESSDRUM for 15% off.
Founded by British Olympian Sonny Webster, Mobility Manual offers a great range of products designed to improve your mobility and overall movement.
With over 40,000 customers, and very positive online reviews, we were excited to test out their mobility programs for ourselves.
We found the programs were very effective at helping to improve our mobility with carefully curated exercises and stretches for every part of the body. Unlike a lot of other mobility apps, Mobility Manual feels like everything you do is helping you achieve better performance in the gym or within sports.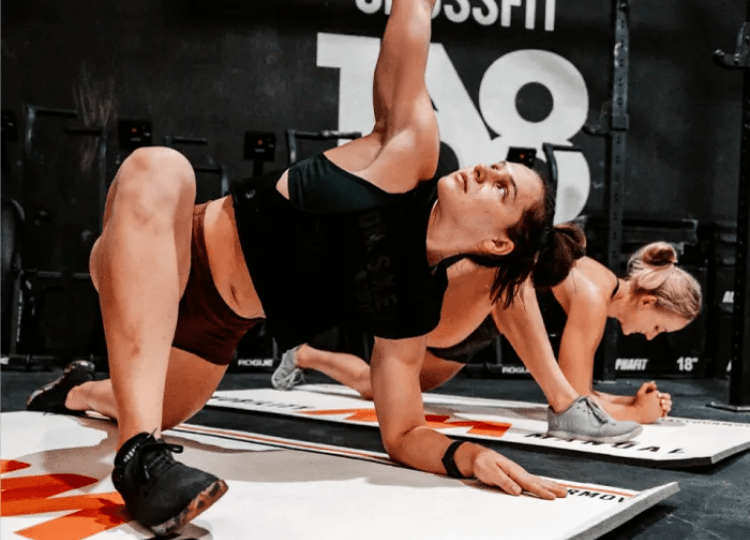 As well as a monthly subscription, and programs for beginners and experienced lifters, they also have programs for specific body parts, including hips, shoulders and spine.
We selected Mobility Manual as the best fitness app for improving athletic performance because addressing limited mobility and flexibility are two areas that can instantly unlock better movement.
The one-off mobility programs and subscription are well priced too. They also have a premium offering of custom mobility coaching for anyone looking for more support during their mobility and movement training.
Best Low Cost Option – Gymondo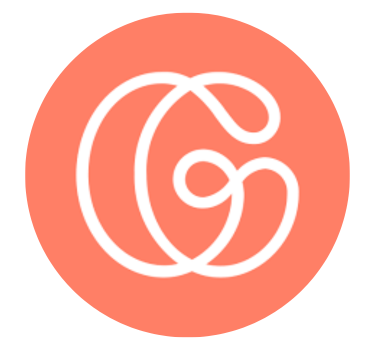 GYMONDO
Affordable fitness app with over 500 workouts and 56 programs, suitable for all levels. Track progress and get personalized recommendations.
Gymondo is German-based fitness app that includes over 500 workouts and 56 programs, covering everything from barre and Pilates to strength training and cardio.
The platform currently has over 37,000 5-star reviews and is primarily designed for home workouts.
With a tagline "Fitness for Every Body", Gymondo aims to offer an inclusive environment that will suit any fitness level or goal (on a side note, if the tagline resonates with you, HYROX also use that to promote their fitness races).
Gymondo offers a free trial and once you sign up, you can start training right away by filtering their fitness programs based on the following goals:
Lose fat.
Get toned.
Increase flexibility.
Gain strength.
You can also filter on beginner, intermediate and advanced.
The programs are around 6-10 weeks long, and by joining a program, it will outline all your workouts for each week.
There are also challenges, healthy eating and community features to keep you engaged.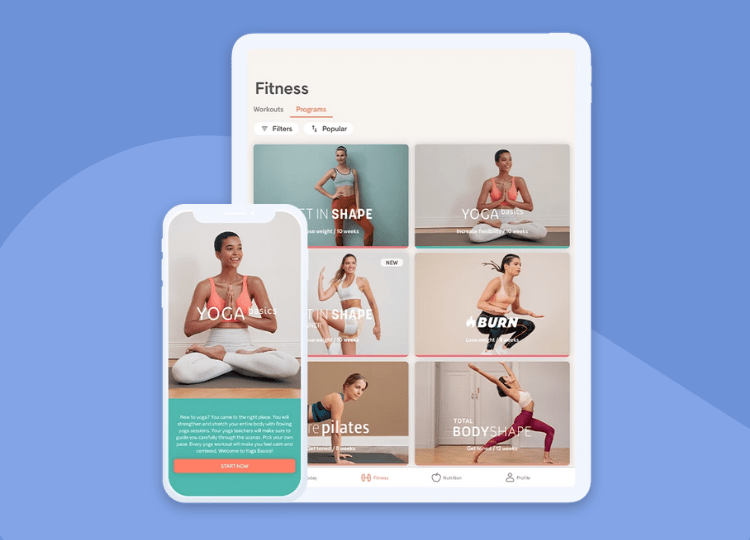 We selected Gymondo as the best low-cost option because you can currently get a membership for as little as $5/month. Considering all the content and tools you get access to, we think this is incredible value and hard to argue against.
It's perhaps worth noting, Gymondo is primarily targeted to women, but that's not to say men wouldn't benefit from the workout plans either… with the workouts generally focusing on toning, sculpting, HIIT and cardio.
Best for Weight Loss – MyFitnessPal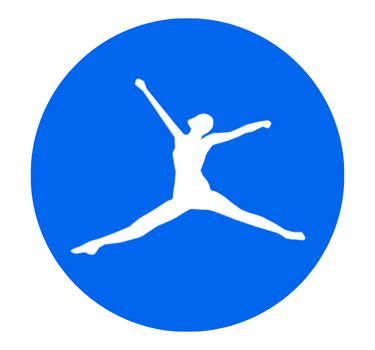 MY FITNESS PAL
Popular calorie counting app, scan barcodes for easy logging, huge library of foods, includes workouts too, free trial.
With over 200 million users worldwide, it would be pretty hard to ignore MyFitnessPal on a list of the best fitness apps.
Launched in 2005, it's still very much at the forefront of apps trying to help you get fitter.
MyFitnessPal is fundamentally a calorie counter… it helps you understand how many calories you are consuming and expending in a day, to illustrate if you're likely to reach your overall fitness goals.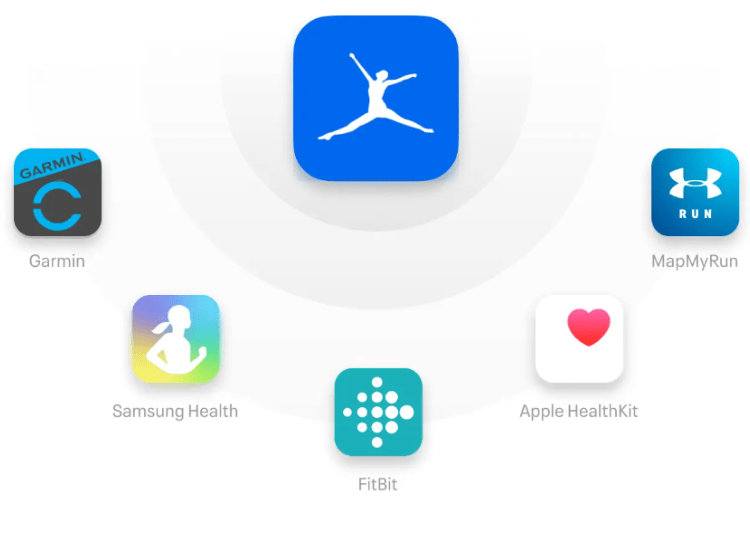 For anyone looking to lose weight (or gain weight for that matter), this ability to quickly see insights into your calories for the day is really useful… and considering the price, it really could provide incredible value for you.
The app is free to download, but the premium version includes more insights into your macronutrients, nutritional plans and doesn't include ads.
You can read our full MyFitnessPal review for details on what the service is like.
Best for Toning – P.volve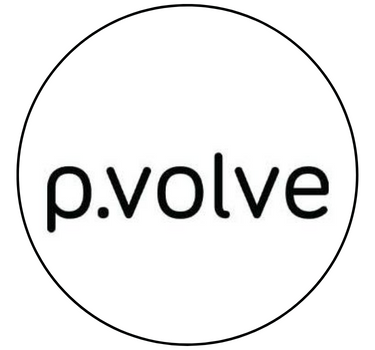 P.VOLVE
Low impact workouts that focus on toning and sculpting. Tailored equipment to accompany workouts too.
P.volve has carved itself quite a unique niche within fitness. It doesn't really fit into any category, but rather follows the "P.volve methodology" to provide effective workouts.
P.volve's workouts usually involve using their own equipment, so to get the most out of it, you probably want to buy their equipment too.
The workouts feel like a bit of a mash up between barre, HIIT and Pilates. The focus being on toning and sculpting the body.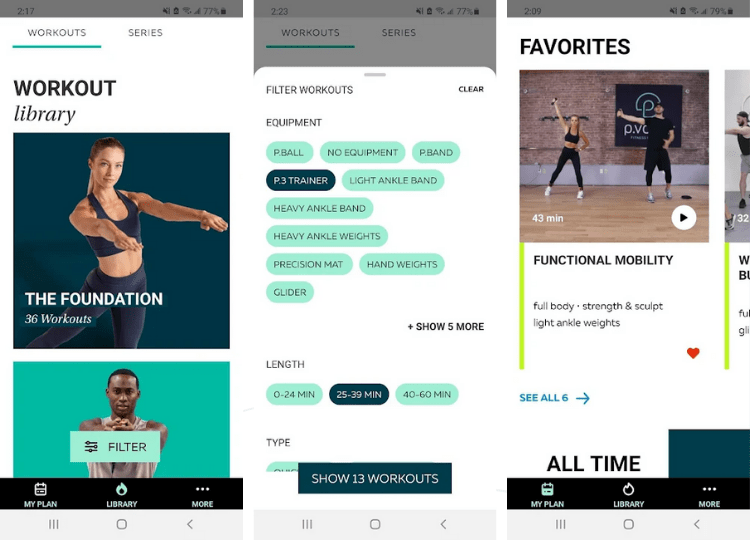 Although toning is a key area for all P.volve programs, the workouts are also great for developing practical strength and balance too. They are also low-impact, making them great for an older audience as well, who may want to avoid the high impact routines of many other fitness programs.
We selected P.volve as best for toning as the workouts offer a great blend of low impact strength and cardio movements, helping to burn fat and tone your body. If you've struggled with weight loss but have never really tried resistance based workouts, P.volve would be a great choice.
Best for Recovery and Mobility – Pliability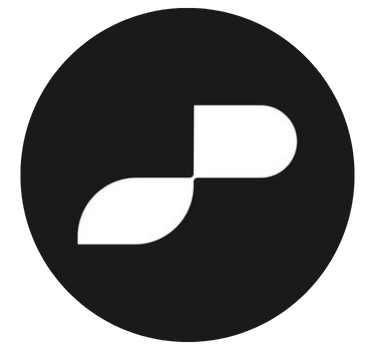 PLIABILITY
Daily mobility routines, access 1500+ workouts, expert coaches, track progress, effective programming.
Once you give mobility training a go… you'll likely wonder how you ever lived without it. A few minutes a day can have truly transformative results by improving the range of motion at the joints which leads to better overall movement.
From stiff hips to troublesome shoulders, mobility training is something we'd highly recommend for anyone.
One app that sits firmly at the top of the best mobility apps is Pliability.
Previously called ROMWOD, this app offers a big library of mobility sessions, including daily routines.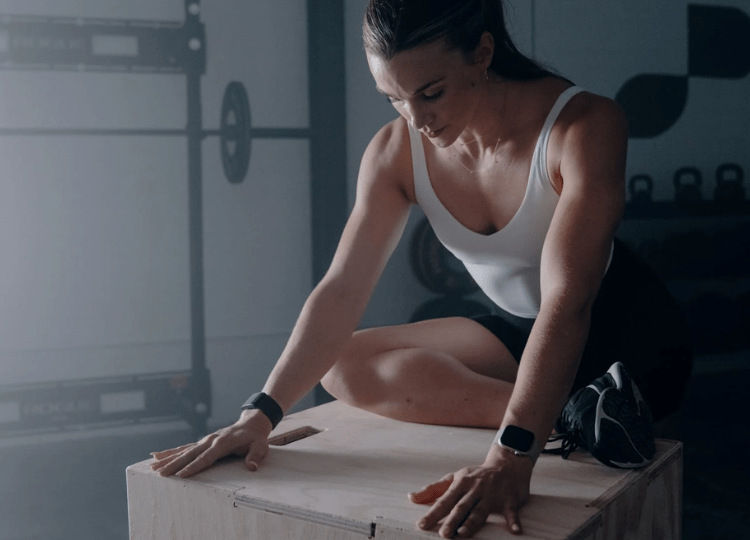 The app includes plenty of content for beginners but also includes lots of very specialist content for elite athletes or those really training hard with Olympic lifting or strength training.
A feature we really like is the mobility test, which allows you to identify any weakness when it comes to joint mobility. This provides some amazing insights and helps you understand any areas you should try and improve.
You simply may not have realized you have limited mobility in the hips… and that might be causing all sorts of issues, such as lower back ache.
Based on your results from the mobility test, Pliability with then recommend specific content to help you improve your score.
We selected Pliability as the best fitness app for recovery and mobility because the content is all based on proven sports physiotherapy principles and helps to improve movement through better joint range of motion.
We feel this is an area most people ignore and consequently could benefit the most from when it comes to making small changes to their fitness routine.
Pliability offers an unlimited free trial, so you can follow the routines before committing to a monthly or yearly membership.
To learn more about Pliability, check out our review.
Best for Functional Training – VAHVA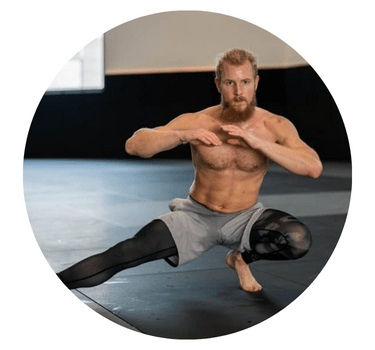 VAHVA
Complete fitness program, suitable for all levels, great alternative to traditional gym workout routines.
We would categorize VAHVA as more of an online fitness program as opposed to an app… VAHVA's value lies firmly in the workout programming and content.
It makes you re-think what "fitness" means to you… and offers the tools and expertise to help you enjoy better movement and potentially move away from the typical gym machine workouts.
VAHVA's methodology incorporates all sorts of styles of exercise and it is suitable for beginners and experienced athletes.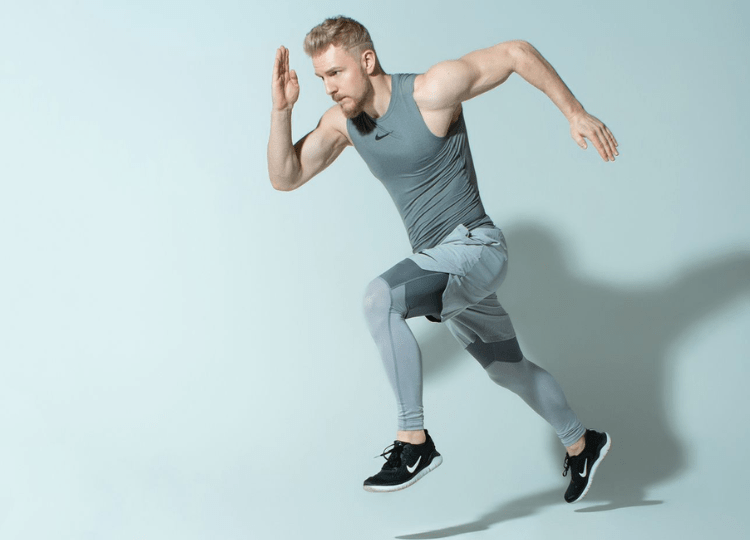 Most of VAHVA's workouts don't require any equipment (a pair of dumbbells at most) and focus on moving your body more meaningfully.
After following along to all 3 of VAHVA's pillar courses, we found the workouts really are effective at building strength and burning calories… and ideal for anyone who is bored of their current workouts and wants to follow something new.
We selected VAHVA as the best option for functional training as the workouts include truly "functional" movements that will help build practical strength and attributes (like balance and coordination too).
VAHVA's membership is pricier than other apps on this list, but that grants you lifetime access… so you won't incur any ongoing membership costs which means over time, it might actually work out cheaper.
We would recommend VAHVA's Movement 20XX program for anyone getting started.
Best for Calisthenics – The Movement Athlete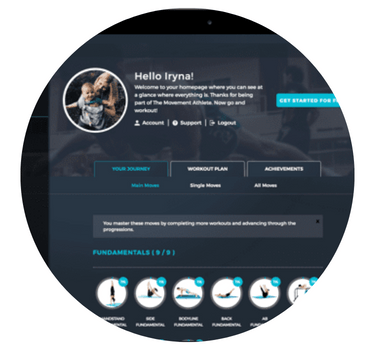 THE MOVEMENT ATHLETE
Popular calisthenics app, focus on bodyweight exercises, follow programs, track progress, engage with community.
Calisthenics is a great way to keep in shape and get stronger… and it's becoming increasingly popular with all ages.
Without needing access to a gym or lots of equipment, The Movement Athlete's app and online fitness program leverages the benefits of calisthenics to help you reach your fitness goals.
The Movement Athlete's app is very easy to use and includes an intuitive design to make logging workouts simple and effective.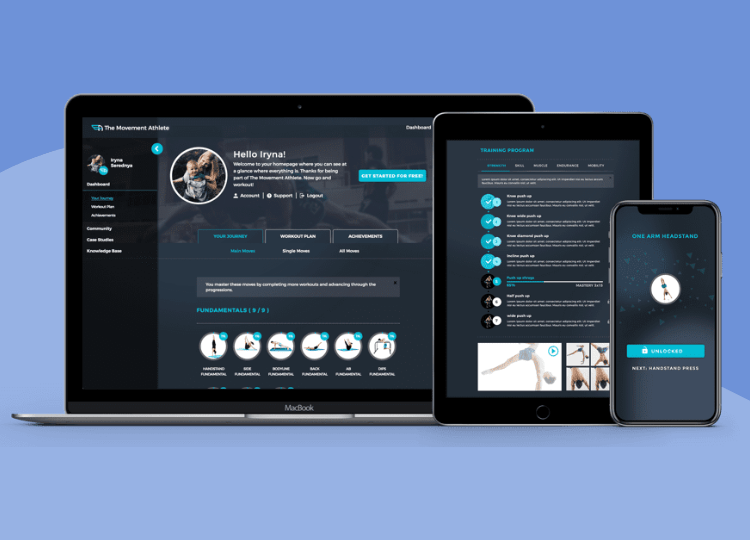 One of the features we really like about The Movement Athlete is the fact they add gamification to their program… as you complete workouts, you are able to unlock new content within the app. This keeps motivation high and encourages you to stick with it.
We also find the workouts are suitable for beginners and experienced bodyweight warriors alike, as the program includes ways to keep the movements challenging yet achievable for different levels.
We selected The Movement Athlete as the best app for calisthenics because it means this style of exercise very easy to follow and adapts it very well for home workouts.
The program is great for those looking to get into calisthenics as it will help you hit goals, such as a "muscle up", by teaching you how to do the various components separately… and gradually teach you to progress each movement until you master the overall bodyweight movement.
Best for Personal Support – Future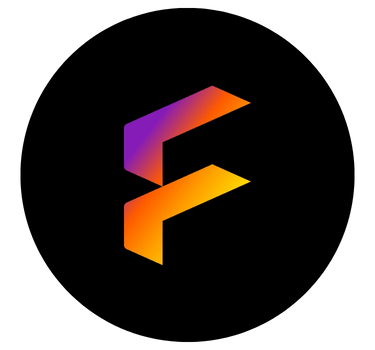 FUTURE
Access to a human coach, follow completely customized workout programs, message your coach for help.
Future app is a popular fitness app that connects you to a real human coach. Once you sign up, you answer a few questions about your goals, and Future will match you to an appropriate coach, who will subsequently create a completely customized workout program for you to follow.
Although having a completely customized workout program is unquestionably better than following a generic one (e.g. excluding exercises you don't like, adapting it to your lifestyle preferences, etc), we think the true benefit of Future lies in the fact you have a coach there to cheer you on and offer support during the week.
This accountability is proven to be one of the most influential factors in maintaining a fitness routine in the long-term… and Future brings this feature to the forefront of their app.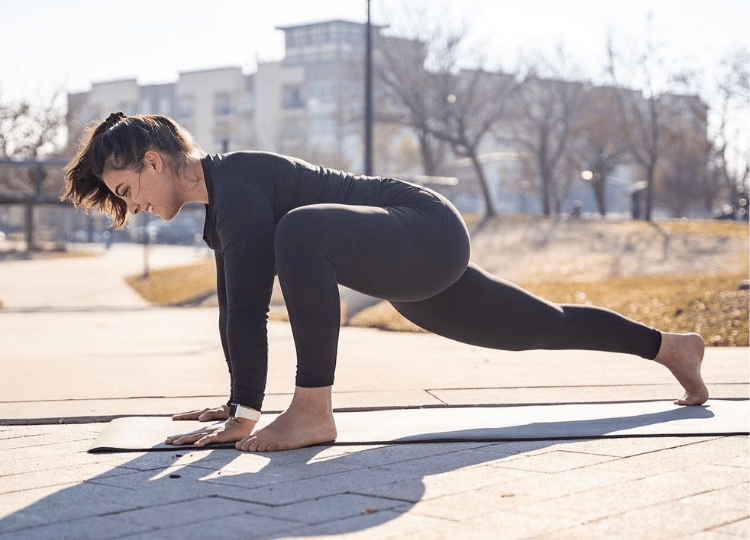 The benefit of using Future is that they find the best coaches out there and give you access to coaches you simply wouldn't normally be able to engage with. You can also change coach if you wanted, for example, if you wanted to change focus… however, we'd guess you'll end up creating a strong bond with your coach and won't want to do that.
Future also syncs very nicely with Apple devices, giving you all the stats and performance history from your workouts. The downside is that the service doesn't sync with Android devices, making it only available to those on iOS.
Best for Community – Obé Fitness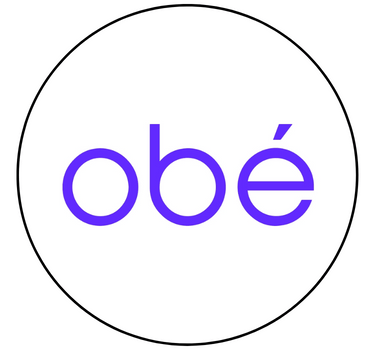 OBE FITNESS
Fun online workout classes, lots of variety, thriving community, inclusive brand.
If you're finding your normal workout a bit boring and struggling with motivation, it's time to discover the world of Obé.
Obé Fitness offers fun exercise classes and workouts, with a thriving community.
With its bold colourful backdrops and charismatic instructors, Obé doesn't conform to what fitness apps should be and instead, follows its heart and provides a very unique experience.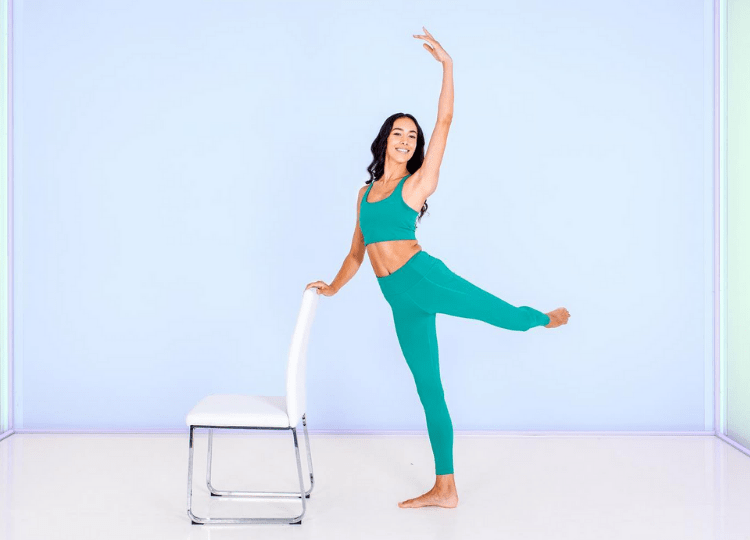 If you want to get fit, but have fun at the same time, Obé is a great choice. Many fitness apps fall victim of being too serious and assume everyone wants an intense, high tempo, energetic coach… but if you want a coach with their own distinct personality, Obe is the perfect fit.
We selected Obé as best for community as you really do feel a part of a larger, caring community as soon as you join. The focus on live classes, instead of just on-demand workouts, means you really feel like you get to know the coaches too.
With so many different workout styles to choose from, and a jam-packed live schedule, there is something for everyone.
Check out our Obé Fitness review for a full breakdown (and a unique discount code).
Bottom Line
A recent study from Estrada-Marcén et al., concluded that 72% of users benefited from the use of an exercise app to support their daily fitness goals. Research like this demonstrates that the value these apps and online programs offer is certainly nothing to dismiss.
This roundup review highlights the sheer depth of quality when it comes to online fitness programs and apps that are available at the moment. Features and price vary quite dramatically, so you'll need to think carefully about your personal preferences, budget and fitness goals.
Most of the programs and apps listed in this article include free trials so you can try them out for yourself before committing.
Methodology
To create this comprehensive review, we tested and used the following fitness/workout apps and programs: Fitbod, Alpha Progression, Beachbody, Openfit, P.volve, Centr, Stronglifts, MyFitnessPal, 8fit, VAHVA, The Movement Athlete, DailyBurn, Obe Fitness, JEFIT, Nike Training Club, Tone It Up, StrongrFastr, Pliability, StretchIt, Future, ATG System, Home Workout – No Equipment, Strava, Peloton, Virtuagym, 7 Minute Workout, HIIT Down Dog, Asana Rebel, Fitify, Adidas Training, FitOn, Mobility Manual, Gymondo, Sweat and Sworkit.
FAQs
Do You Need to Follow a Fitness Program?
Fitness programs are a great way to kickstart a fitness journey, providing expert guidance and support, but you might prefer to simply follow along with your own workout programming… in which case, you might benefit from more of a workout logger, to help track your performance each session, compared to a guided program that will recommend exercises.
What Features Are Useful in Fitness Programs and App?
Ultimately, you want any fitness program to be easy to follow along to. Clear navigation, video demonstrations, explanations and workout logging to track progress, are all useful features we like to see in a fitness app.
Online Vs Local Fitness Classes?
You may decide you simply prefer joining local fitness classes to keep fit. Nevertheless, online programs and apps tend to be cheaper and do offer some features, like workout logging, which may benefit your workouts when you use a local class too.
What is the Best Fitness Program?
The best fitness program will depend on your individual goals, which is why we've structured this review into the best programs and apps for specific purposes. There certainly isn't one universal "best fitness program", because "fitness" means different things to different people.
You may want to lose weight, or perhaps get stronger… or you may want to do yoga, or HIIT… these factors will largely influence which online app or program is best suited to you.
Related Articles:
Obé Vs Openfit Vs Peloton Vs Beachbody
Alo Moves Vs Glo Vs Gaia Vs Yoga International