We are reader supported and may earn a small commission on some (but not all) links within our content to products we think will genuinely help our readers at no extra cost to you.
If you're looking to get fit and healthy, following along to online workouts via an app has become a popular choice for many.
And if you're searching for the best fitness app, there's a brand that is likely to come up… obé fitness.
Having tried pretty much every fitness app under the sun in recent years (for inspiration for our virtual fitness challenges), we thought we'd put obé fitness to the test.
In this comprehensive, and completely honest review, we evaluate what you can expect from obé's app and classes.
In a hurry? Check out their website below and sign up for a completely free trial (if you enter the promo code FDMONTH at checkout, you'll get your first month free). 👇
What is Obé Fitness?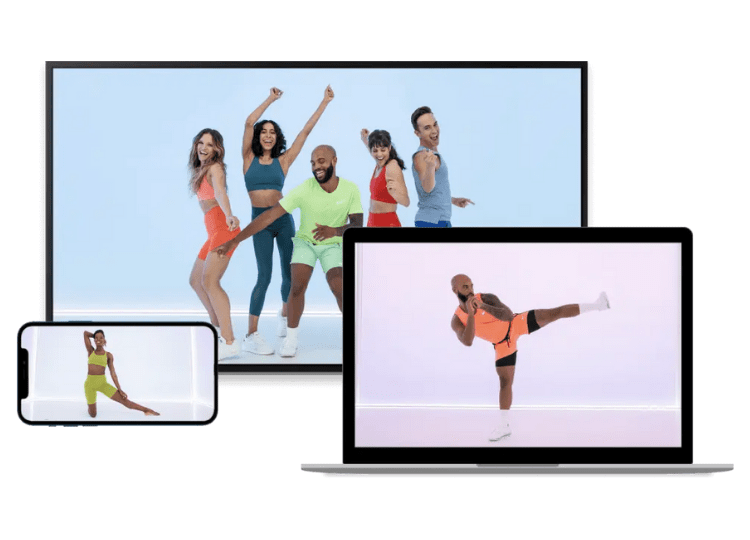 Obé is a fitness brand that creates unique live classes and on-demand workouts. The premise is simple, if you're lacking motivation or not sure how best to keep fit, simply log in to obé and follow along to a class that is led by a professional.
This isn't a unique business model, in fact, there are a lot of apps and brands that essentially do the same thing. Similarly, lots of new technology memberships, from brands like Peloton, Tempo, Tonal or iFIT (NordicTrack), also offer live or on-demand video classes.
So what makes obé unique and worth the money?
Find out below…
Getting Started with Obé
One of the things we love about brands is when they make the user experience simple and straight-forward. The team at Obé have clearly been working hard to make signing up and getting started as quick and simple as possible.
When you visit their website, you can click the "start your free trial" button. From there, you'll have a quick form to complete, where you can pick the subscription you'd like to join. If you're slightly on the fence, the monthly membership is a great option. Paying quarterly or annually will bring extra savings, plus some extra classes and features!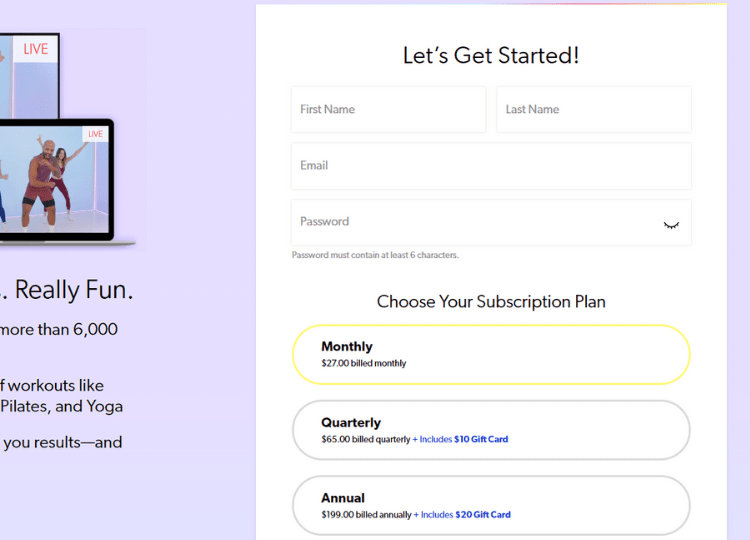 What We Love About Obé Fitness
NYC Love
One of the most distinctive things about obé is the atmosphere created during the classes. Their aim was to bring the excitement and quality of a trendy New York City workout class to the masses and they certainly haven't disappointed.
The bright, colourful backdrops and incredibly friendly coaches makes for a very enjoyable online workout and you really do feel like you've entered an exclusive club reserved for the elite.
Fun
A few minutes into an obé class and you'll instantly recognize the difference between other platforms. The workouts can be intense as well as effective, but they ensure that everyone has fun too.
This really helps boost motivation and makes you excited for the next day.
There are definitely some fitness apps that get a bit serious and can feel intimidating for any beginners. Obé on the other hand, feels incredibly welcoming, something we think they are probably market leaders in.
If you check out their website, you'll see what we mean.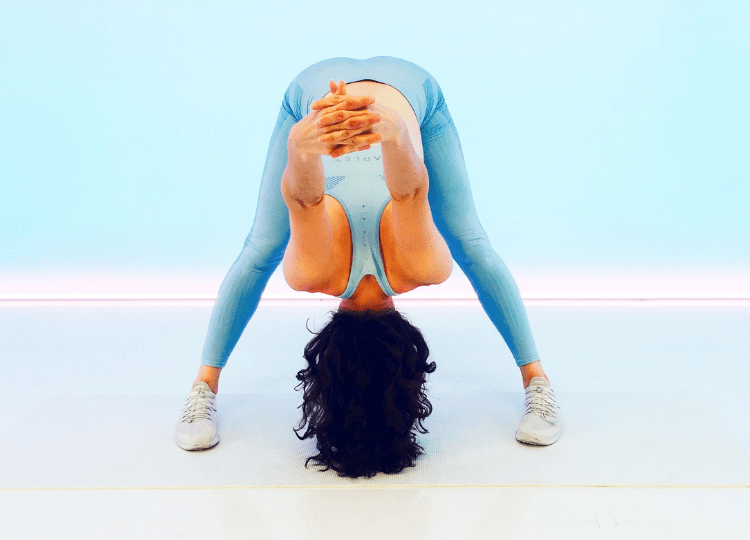 Workouts
We've found the workouts and classes to be very effective. The coaches are a delight and make it easy to follow along to.
With such a wide variety of classes and workouts, there is something for everyone, whatever your goals are.
Some popular styles of exercise in the app include:
Yoga
HIIT
Barre
Dance
Sweat
Cardio Boxing
Bounce
Foam Roll
Sculpt
Power
Stretch
There are usually 16 live classes scheduled each day, as well as a library of over 6,000 on-demand workouts… so if you're worried about getting bored, you can think again.
Their website also includes the live schedule for the day, so you can check it out and decide if you like the look of the classes. We'd say they tend to include all sorts, so you'll definitely find some classes to join in.
The live classes in particular are some of the best out there and well worth getting stuck into.
Once you join a live class, your coach will see your name and potentially give you a shout out. The coach can't actually see you, but the use of shout-outs does create an atmosphere similar to that of a studio gym and helps create a sense of community during the class.
Programs
As well as live classes and workout, obé include specialized fitness programs you can follow along to. These programs are designed around specific goals. You can almost see these as like mini challenges, that cover specific exercises over a certain period (week/month), to help achieve a goal.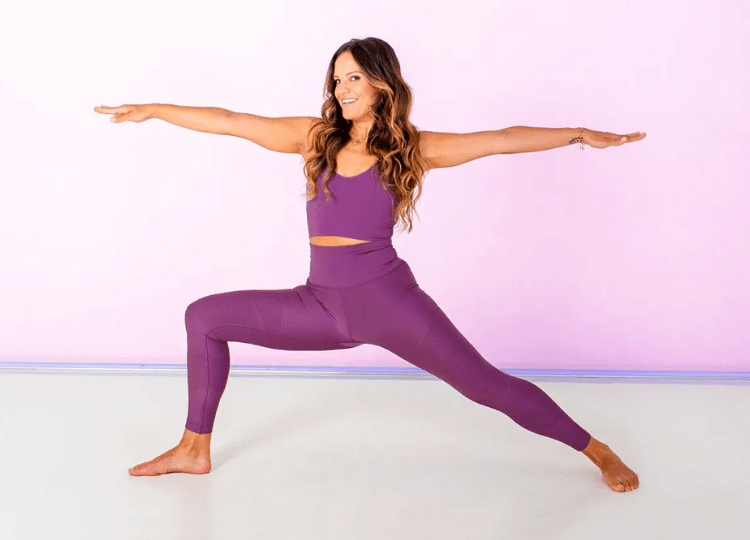 Live Class Sequences
It's a subtle feature but we noticed obé… We're confident it's no accident how they schedule live classes as they seem to naturally flow nicely into one another. This often means you may decide to do back-to-back classes as the first class might be focused on lower body strength, and then the following class might be about deep stretching so you feel like you want to stick around (and that your body can handle it).
Onboarding
The onboarding is very simple but effective. When you join, you'll answer a short quiz to highlight your goals and fitness level.
The quiz helps to tailor class and workout recommendations based on your preferences, helping to create a more personal experience.
Whether you want a more serious coach, or a slightly silly but fun coach, these sorts of things make a huge difference to your overall experience of using a fitness app so it's great this can be tailored.
You'll then be directed to the dashboard where you can instantly join the live class or get stuck into workouts.
Based on how we answered the onboarding quiz, we felt the matches with coaches and classes was very accurate.
Community
More so than most, obé appears to have really built up a loyal following. It does feel like you instantly become part of this family and the coaches almost feel like friends by the end of it.
If you're a social butterfly, you can follow and connect with the coaches on Instagram and keep in the loop with their own recommendations and fitness tips.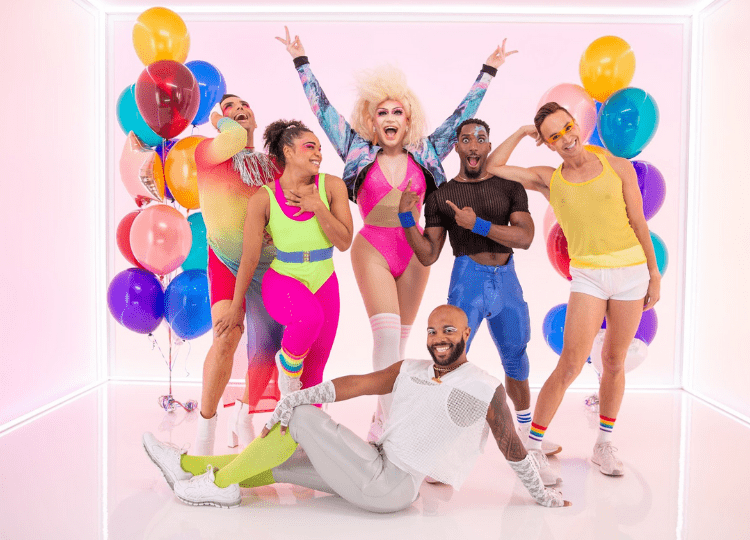 Impact
One filter we really like is the ability to filter either by; high impact, low impact or no impact. This makes it very accessible for anyone with injuries or sore knees/hips/ankles.
So many fitness apps just accommodate for the fit twenty something year old and simply ignore the majority of the population that may have some type of limitation in their movement.
The low impact workouts avoid exercises like jumping that can be a struggle for certain individuals.
Download Classes
Another feature we loved was the ability to download workouts so you can follow along at a later time, for example, when you're outside.
Especially in summer, being able to do a workout in the garden, can be the preferred choice for many, so that was a simple but impactful feature for us.
Obé Reviews
Things to Consider
At Home Setup
Although obé falls into the category of fitness apps, it's more of an online workout platform. It's less about the tech, and more about the coaching and classes.
This means you want to think about how you're going to follow along to make the most out of it. If you're attempting to hold your phone while you complete a workout, its not really going to be that effective.
Instead, you probably want to use a streaming service so you can display it on your TV and buy a phone holder to keep your phone stable during classes.
Live Classes
We think the main benefits of obé fitness come from the live classes. If live classes simply isn't your thing, then you'll miss out on a lot of the value to be gained from it.
Equipment
There are a lot of classes that require no equipment, but some do. So, it's definitely useful if you have the basics, like a few dumbbells of varying weights (or adjustable dumbbells), yoga mat, resistance bands and foam roller. Our recent guide includes the best adjustable dumbbells for women to help you choose.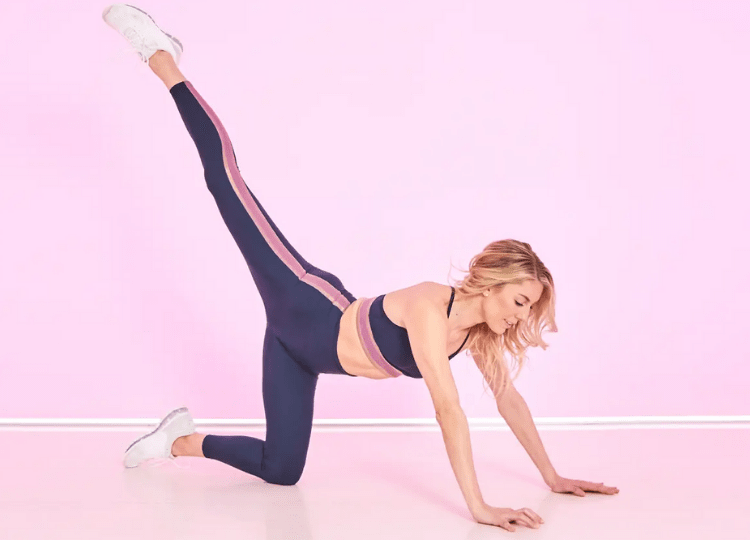 How to Grab a Free Trial at Obé Fitness
Getting a free trial at Obé couldn't be easier. Simply visit the website, and select "start free trial."
How to Cancel Obé Fitness Membership
The dreaded "cancelling gym membership"…
Luckily, cancelling Obé is a lot easier and less hassle than cancelling a traditional gym membership. Simply log into your dashboard and go to settings, followed by subscriptions. Simply click cancel.
Bottom Line
Is Obé fitness worth it?
We think so.
If you're looking for fun, interactive workout classes that are designed to help you reach specific goals (and being tailored to a variety of fitness levels), Obé is second to none.
Grab your free trial below 👇 (and remember to enter the promo code FDMONTH for a free first month).
Related Articles:
This Home Yoga App Will Unlock Better Functional Movement