We are reader supported and may earn a small commission on some (but not all) links within our content to products we think will genuinely help our readers at no extra cost to you.
Stretching apps and programs bring with them tremendous benefits, including improved flexibility, mobility, and overall athletic performance.
We thought we'd do the hard work for you and test all the best stretching apps currently out there on both Android and iOS.
This review outlines the best of the best and highlights features we like, don't like, and ultimately which apps are worth using (and which ones aren't).
We also tried to find any discount promo codes or free trials too, so you can sign up at potentially lower prices or try the apps first.
At a Glance – Best Stretching Apps
Why Trust Us? Review Process Explained
We believe in editorial integrity and providing the most value to our readers. For this review of the best stretching apps, we downloaded and used 17 different stretching and yoga apps as well as using our experience from testing a range of other fitness apps to provide insights into what features are useful, what prices are reasonable and the overall effectiveness of the content within the apps.
Best Stretching Apps
STRETCHIT- Best Overall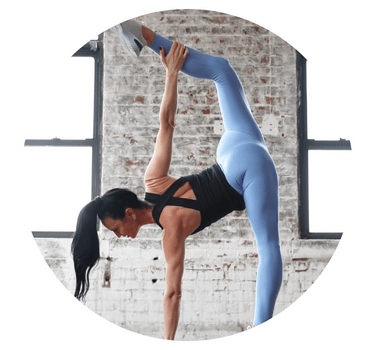 Instructor-led classes, expertly crafted stretching programs, suitable for beginners and advanced, 7 day free trail.
The STRETCHIT app is a fantastic fitness app dedicated specifically to stretching. Unlike other apps that may have a "stretching" section (that can often feel like an afterthought), STRETCHIT is firmly focused on workouts, challenges and programs that are centered around stretching.
We selected STRETCHIT as the best overall stretching app due to the quality video instructions and structured programs. If you want to follow expertly crafted stretching routines (that get results), it's hard to look past STRETCHIT.
STRETCHIT continuously adds more content and keeps their challenges and programs fresh and exciting… which ultimately means you're more likely to stick with it (which is so important when it comes to improving flexibility and mobility).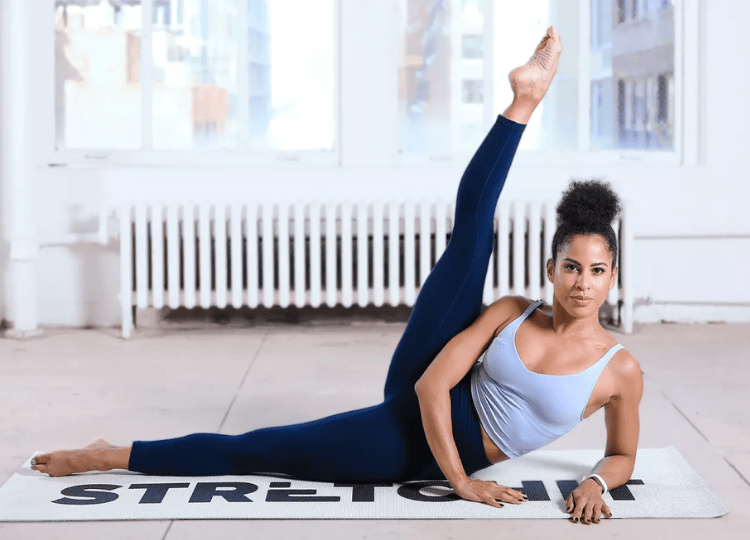 Learning how to do the splits, for example, actually becomes achievable if you're following something like STRETCHIT.
The app can take you from stiff to supple in a fun and enjoyable way.
We found the instructors were also very welcoming, friendly and clearly experts in stretching… and they make it clear what muscles you're working and why you're working them (in terms of trying to achieve a specific goal, like a forward bend).
You can also grab a 30% discount, as well as a 7 day free trial by clicking here too.
Website – stretchitapp.com
Promo Codes/Offers – use promo code FITNESSDRUM30 for 30% discount
Pliability- Best for Athletes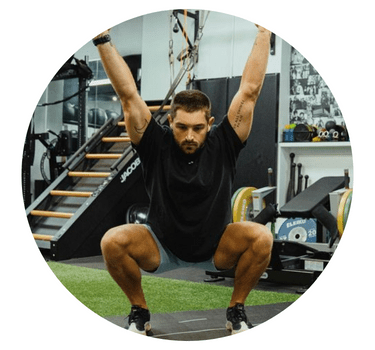 Focus on mobility stretching routines, improves athletic performance, daily routines, used by elite athletes, 7 day free trial.
Pliability (previously ROMWOD) is another outstanding fitness app that we've used for some time now.
ROMWOD was born from the CrossFit box and was originally positioned for CrossFit athletes, but recently rebranded to target a wider audience.
The app includes daily video routines which are first and foremost "mobility" focused, but this includes a lot of stretching, which is why it made this list of the best stretching apps.
We selected Pliability as best for athletes because the workouts and programming are very much focused on movements that will improve performance. This includes lots of traditional "stretching" but other movements too, which help to better aid recovery as well.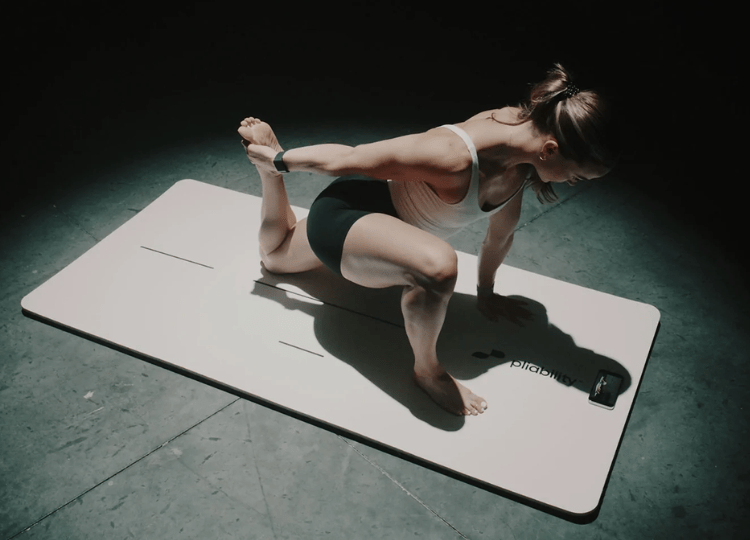 Whether you are runner, CrossFitter, gym-goer, swimmer, or play any sort of sport, you probably will notice improvements in how your body moves and recovers if you follow along to Pliability's app.
The app also has a serious roster of the world's elite athletes using it, which helps too… if it's good enough for the World's Fittest Women, Tia-Clair Toomey-Orr, it's good enough for us.
Pliability also offers a 7 day free trial, so we'd definitely recommend signing up and taking a look for yourself.
Website – pliability.com
Promo Codes/Offers – N/A
Alo Moves – Best for Yoga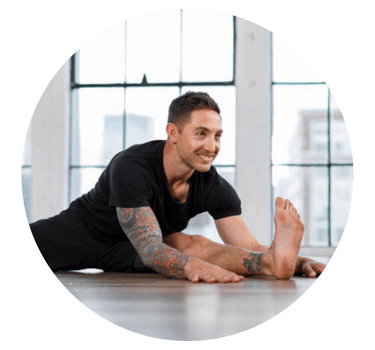 Wide selection of instructors, different styles of workouts (from HIIT to yoga), great user experience, 14 day free trial.
Although yoga can include more variety, including spirituality, meditation and breathing components, both a yoga flow and a stretching routine may often include very similar movements.
If you prefer the idea of stretching as part of a yoga routine, Alo Moves is worth considering.
Compared to other yoga apps, we've found the quality of Alo Moves instructors are second to none. There is also so much variety, from instructors who guide you through tough high intensity yoga workouts to those who focus more on meditation and relaxation… there's something for everyone.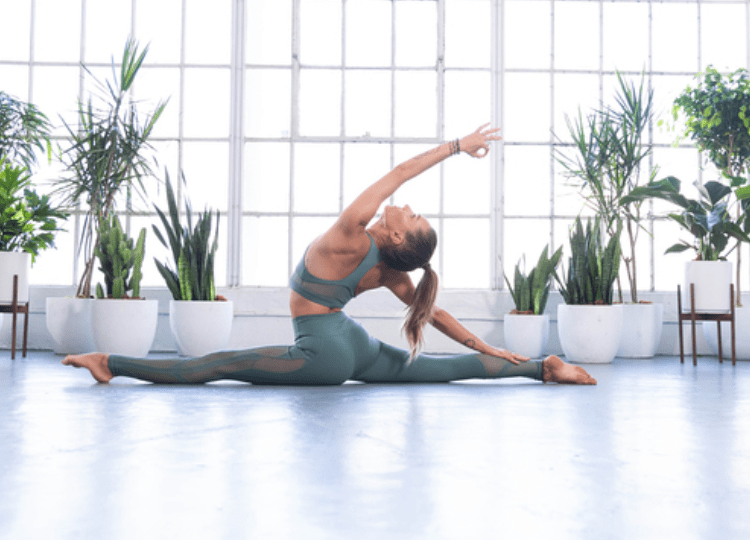 We selected Alo Moves as the best stretching app for yoga because for us, it currently is our top pick for online yoga workouts. If you want to improve flexibility and other gain other benefits from stretching but prefer the idea of having access to meditation and relaxation content too, then Alo Moves is for you.
You can also grab a free trial with Alo Moves by clicking below.
Website – alomoves.com
Promo Codes/Offers – N/A
Stretch Exercise – Best Free Option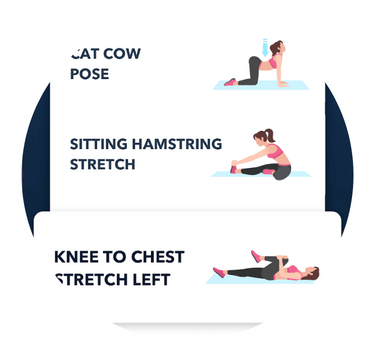 Free plan, simple basic stretching routines, timer to help guide stretching workouts, graphic illustrations with audio.
Stretch Exercise has a free plan which makes it very accessible to download and try.
The app is a great introduction into the world of stretching and if you're just looking for ideas and recommendations, Stretch Exercise could be all you need.
We've selected Stretch Exercise as the best free option and think it is great for beginners and those who have never done any stretching before.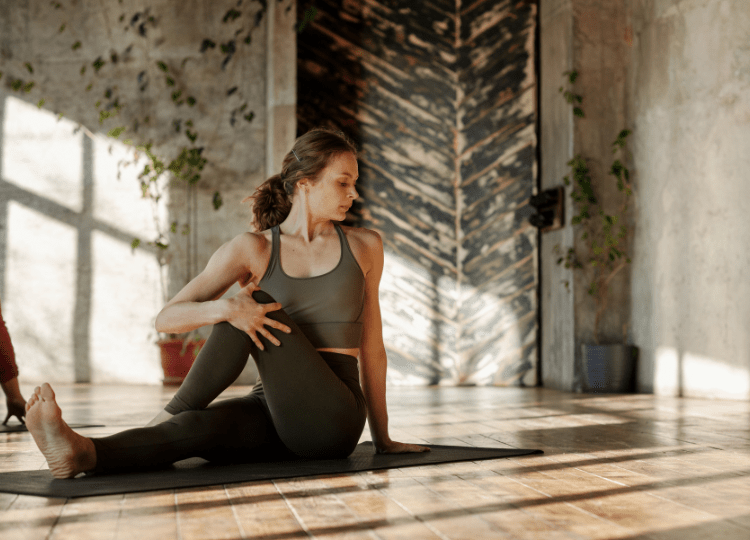 There are no instructor-led classes or programs and the stretches are illustrated using a graphic, which we feel isn't as clear as seeing someone perform the movements.
The free app contains ads though, so that's why it's free. We feel this does make the overall experience a bit underwhelming, however, the stretches have clearly been thought out and are head and shoulders above other free apps… so if your budget is tight, it's worth considering.
Website – apps.apple.com/us/app/stretch-flexibility-at-home/id1412615103
Promo Codes/Offers – N/A
Beachbody On Demand – Best for Variety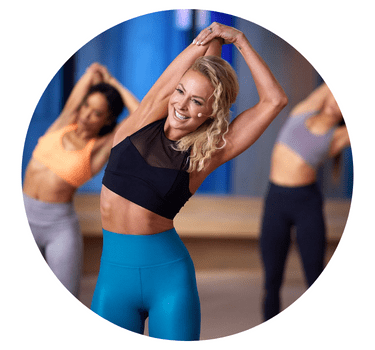 Membership includes access to all sorts of workouts and programs, big user-base, access Openfit programs too.
Although Beachbody On Demand would be considered a more general "fitness" app, the sheer amount of content your membership gives you access to, means if you want to follow stretching routines, Beachbody On Demand (recently rebranded to "BODi") has more than enough to keep you busy.
Openfit also recently merged with Beachbody On Demand, giving you even more workouts and programs to follow along to.
We selected Beachbody On Demand best for variety because your membership allows you to stretch as part of all sorts of workouts, from yoga, to barre, to Pilates, to more specific stretching classes.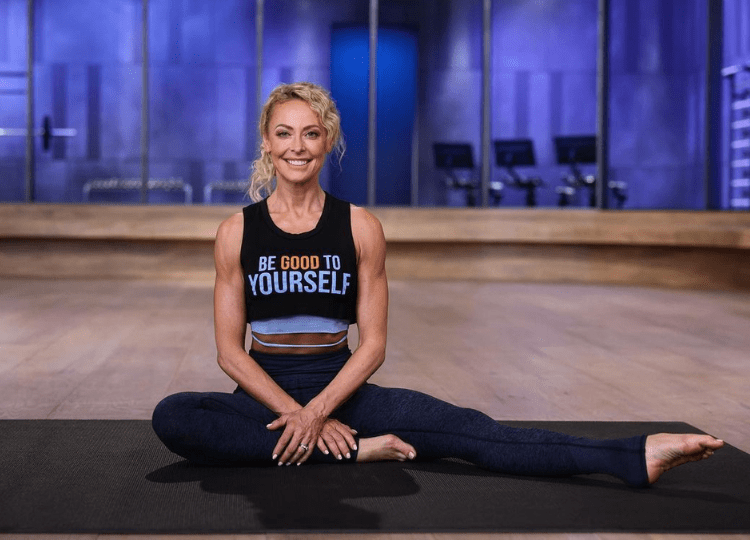 If you're picky about what workouts you like, something like Beachbody is perfect, as you've got such a wide selection, there truly is something for everyone.
We feel in recent years Beachbody has adapted well to where fitness is going and included much more content around meditation, stretching, mobility and low impact workouts… your membership is much more than just access to titles like Insanity and P90X.
The online reviews for Beachbody are also exceptional, especially considering the amount of downloads and active users the company has.
Website – beachbodyondemand.com
Promo Codes/Offers – Bundle options offer big savings.
Future – Best for Customized Programs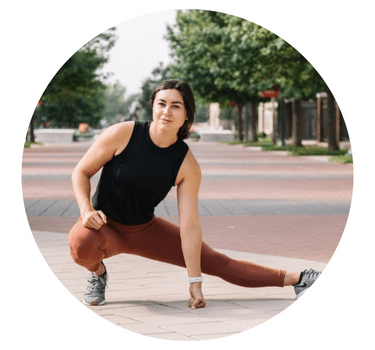 Customized workouts and programs created just for you by a real human coach, track progress with Apple Watch.
Future isn't a self-proclaimed "stretching app", but the service pairs you with a relevant fitness specialist, who creates a custom workout program based on your goals.
This means if you're serious about getting more flexible, you can select an appropriate coach and let them provide you with the guidance and structure needed to stay motivated.
We really like the Future app and the online reviews are also very impressive.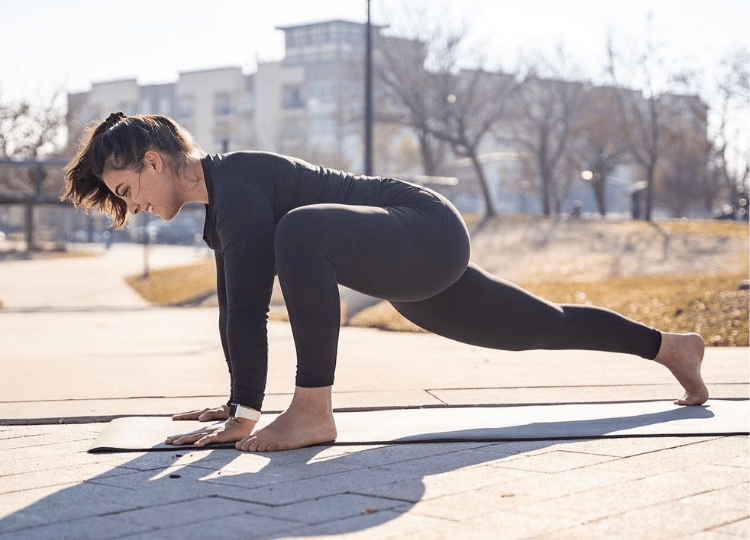 Due to having a real human coach, it is a more expensive option, but if you like the idea of interacting with a real coach, instead of just watching videos, this could be the app for you.
We selected Future as best for customized programs because your coach can listen to your requirements and completely customize the experience to best suit you and your goals.
Having access to a remote coach certainly boosts motivation and compared to using a Personal Trainer for face-to-face sessions, is also much more affordable.
Website – future.co
Promo Codes/Offers – 1st month just $19
Benefits of Stretching Apps and Programs
Daily stretching carries with it some mightily impressive benefits, including better flexibility, mobility, athletic performance and muscle blood flow… which is why apps that provide guidance, instruction and support around stretching are certainly worth considering.
You can reap the benefits of stretching with as little as a few minutes each day. This can be particularly useful for those who are quite sedentary and might have tight muscles.
Apps make it easier to follow along to stretching programs and workouts compared to just stretching without one… allowing you to see video demonstrations, read descriptions, track your progress and even engage with other users or instructors.
We find using an app will likely increase your adherence to a stretching program.
The expert guidance can also ensure you are doing the right kind of stretches for your goals.
What to Look for in Stretching Apps
The stretching apps we tried all varied in terms of user experience and features but they all tended to include some type of stretching demonstration (photo, video, audio). We found the apps that used real human demonstrations the most useful to follow along to, but even the images and graphic illustrations are enough to understand how to perform the stretches in most cases.
The better apps then incorporated stretches into more formal challenges or programs, designed around a specific theme or goal, such as learning to do the splits.
FAQs
Who Should Consider Using a Stretching App?
Stretching can offer benefits for everyone, so regardless of whether you're a beginner or an elite athlete, you can likely gain a lot of value from any app or program that helps provide guidance and support for stretching routines.
If you want to improve your flexibility, in particular, stretching apps are probably the most suitable type of fitness app to consider.
Stretching apps and programs could also be a great alternative for anyone who is thinking of getting a yoga app, as lots of the stretches and workouts will be similar… with stretching programs often more geared towards achieving specific goals, such as touching your toes or doing the splits.
For some, this may be a preference.
How Much are Stretching Apps and Programs?
Somewhere between $10-20/month seems reasonable for a quality stretching app, although the price really depends on the specific features.
Apps that use real human coaches and offer more support are usually at the higher end and apps that just include a few basic features can be as low as a few dollars a month, or even free.
How Often Should You Use Stretching Apps?
Good stretching apps, such as STRETCHIT and Pliability, will provide clear guidance on the frequency you should be following the workouts.
For some programs, we found we had daily stretching routines… although different days were tailored to different muscle groups.
Do Stretching Apps Work?
The effectiveness of any fitness app, including those geared towards stretching, will depend on the quality of content as well as UX aspects like navigation, design and technology integrations.
Apps that include good content and make it easy to follow along to are perfectly positioned to enhance and improve your flexibility and stretching routines. To see results, there are other factors to consider, such as your existing level of flexibility or any mobility limitations that could potentially hold you back (in which case, you may want to consult a Physical Therapist).
If you want to improve your flexibility or mobility, then stretching apps are definitely worth considering.
Stretching Vs Yoga
Stretching and yoga routines can be similar but they can also be very different.
Stretching workouts can often be shorter, involving selecting appropriate stretches and completing these one after the other.
Yoga routines can often be longer and involve holding yoga poses (which in themselves are often types of stretches) as well as incorporating other elements such as working on strength, balance, meditation and mindfulness.
Yoga in itself has lots of different styles and these can vary in difficulty, duration and the types of movements involved. Yoga poses tend to incorporate strength, balance and other fitness attributes too… whereas stretching apps are usually more focused exclusively on stretches.
Both stretching and yoga apps can be effective in helping you reach your fitness goals.
Best Yoga Apps for Weight Loss
Methodology
To create this buyer's guide on the best stretching apps and programs, we tested the following apps and used our editorial review standards to create quantitative metrics to support our research: Alo Moves, STRETCHIT, Pliability, GOWOD, Stretching Exercise, Future, Beachbody On Demand, Start Stretching, Stretch and Flexibility at Home, Nike Training Club, Sworkit, Fitbod, Bend, Splits Training in 30 Days, 30 Day Splits Challenge, Mighty Health and Flexibility Exercises – Stretch.
We also acknowledged other customer reviews in the app stores to help us understand what features appeared universally popular (or unpopular) to help support our original research.
Bottom Line
There are a variety of apps that can help improve your stretching, flexibility and mobility.
The best stretching app for you will largely depend on your goals and what you want to get out of it. The apps also tend to vary in price so that could be an important consideration to factor in.
Most of the apps in this list include a free trial, which means you can test them out before you commit to a monthly or annual membership.
The ability to follow along to specific programs and having instructor-led workouts are two features that we felt separated stretching apps that were ok and those that we really liked and selected as the best for specific purposes.
Overall, we felt the STRETCHIT app is the best overall app because of the quality of workouts, guidance, support and price point.
Related Articles
Best Fitness Apps and Programs for Home Workouts