We are reader supported and may earn a small commission on some (but not all) links within our content to products we think will genuinely help our readers at no extra cost to you.
If you've spent even just a few minutes on social media in the last decade, it's more than likely you've heard of Kayla Itsines.
The original "fitness influencer" rose to fame with the release of the BBG (Bikini Body Guide) e-book, which eventually evolved into the Sweat app and brand. Fast-forward a few years, and 30+ million downloads later, Sweat is one of the most well-known and respected brands in the online fitness space and continues to attract 5-star reviews faster than you could complete one of her workouts…
So, what makes Sweat so special and how does it compare to the ocean of other fitness apps that promise to transform your body?
This Sweat app review highlights our experience of using the app and what we like, don't like and ultimately who we think it is best suited to.
In a hurry? Sweat was voted "Best fitness app for women" in our recent buyer's guide for workout apps. You can currently grab a free trail and 10% discount on their annual membership by clicking below.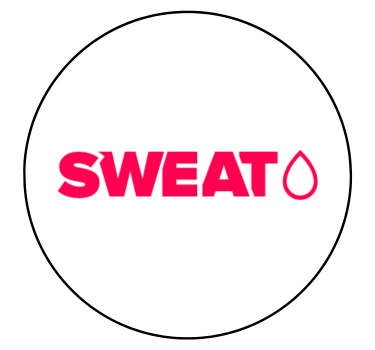 SWEAT APP
30+ million downloads, 34,000+ 5 star reviews, quality workout programs, meal planning, progress tracking and community.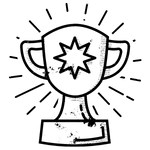 Sweat Scorecard – Updated 2023
Ease of Use – 4.5/5
Exercise/Workout Quality – 5/5
Performance Tracking – 4.5/5
Technical/Support – 5/5
Price – 4.5/5
Overall Rating – 4.8/5
Learn more about our review scorecards as part of our editorial review guidelines.
A Brief Overview of Sweat
Sweat was founded by Kayla Itsines and Tobi Pearce in 2015… and by 2016, the app was already the market leader as far as revenue numbers go.
Originally a place for Kayla's BBG to live, the Sweat app has now become a place where a range of fitness instructors offer specialist fitness programs designed around a variety of goals and exercise styles.
Primarily targeted at women, Sweat's core features include 48 programs, on-demand workouts, recipes, community and workout tracking features.
In July 2021, iFit acquired Sweat for $300 million (although Kayla is still very much at the forefront of the brand and workouts).
| | |
| --- | --- |
| App Name | Sweat Itsines |
| Founder | Kayla Itsines |
| Price | $19.99/month or $199/year |
| Target Audience | Women |
| Workout Programs | ✅ |
| Nutritional Content | ✅ |
| Community | ✅ |
| Discount Available? | 10% – Click Here |
Getting Started
Once you sign up, you can either select a coach if you know which program you'd like to start with, or use the "Help Me Select a Program" feature that will recommend the most suitable program based on your goals.
We decided to use the quiz to help us get started. It only included a few questions, so the results weren't as filtered as they perhaps could have been, but it still helped highlight some of the most suitable programs.
You can then browse these programs and once you select one that you like the look of (we opted for "High Intensity Strength" with Kayla Itsines), it then provides some details about who this program is suited to, what equipment you need access to and which version you would like to do (beginner or regular).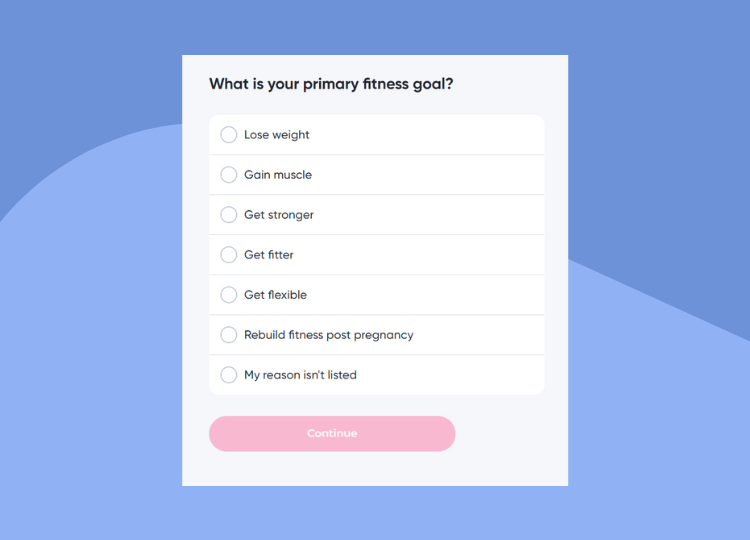 After selecting "Start Program", everything loads instantly and you're ready to start your first workout.
This whole onboarding experience takes less than a minute, which is great (and a refreshing approach in comparison to some workout apps that simply take too long to set up).
My Program + On-Demand Library
As well as being able to access your existing program from the dashboard, you can also browse a vast library of on-demand workouts.
What We like About Sweat
Exercise Substitutes
The Sweat app makes it really easy to swap exercises out and substitute them with an alternative.
This is a feature we've seen some gym loggers release too, and it helps to make the workouts more personalized to your preferences.
Instead of just skipping an exercise, you can let Sweat recommend alternatives (either easier or harder) that work similar muscles and offer similar outcomes.
Although this seems like quite a small feature, we think it really helps boost motivation and ensures you don't get bored or fed up by the exercise list.
Strong Community
We've reviewed a lot of fitness apps and quite a few of them do have a sense of community… but none come close to Sweat.
Sweat's app has a built-in forum and community chat that allows you to interact with fellow users and keep each other motivated.
Their social media accounts demonstrate how active and engaged their customers are.
If you like the idea of sharing your fitness journey with like-minded people, having an app that has this community spirit is definitely worth considering.
Expert Programming
It's one thing to design an effective workout… it's another to design an effective workout program that spans multiple weeks and months. This requires more expertise in understanding how to keep people engaged and motivated, as well as including enough rest time and opportunities to recover.
We found the recommendations from Sweat were very similar to what we'd hope to see.
The plans weren't unrealistic yet they would push you enough to hit goals. It felt like thought had gone into each week.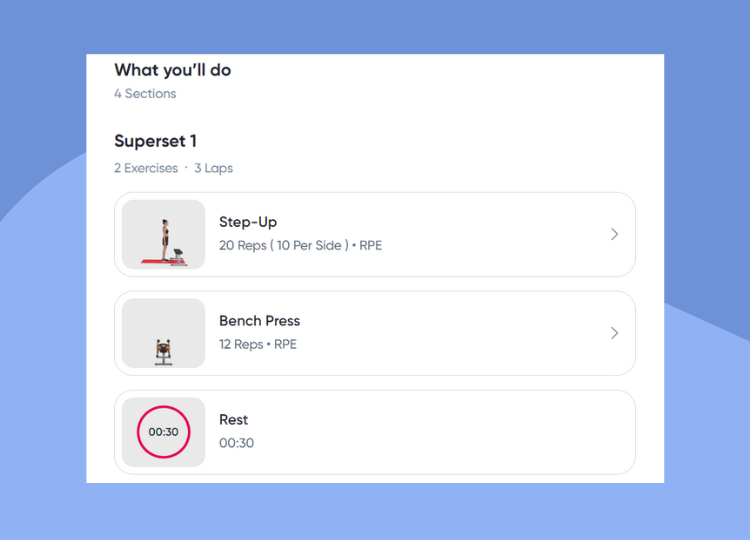 Results-Driven
The number of reviews that discuss how Sweat and Kayla's workouts are the best ones out there is quite remarkable.
It's clear there are so many women who look up to Kayla and have found value in the content she's produced over the years.
We think this is because most of the workouts are very results-driven and if you follow along as instructed, are likely to help you achieve a specific goal.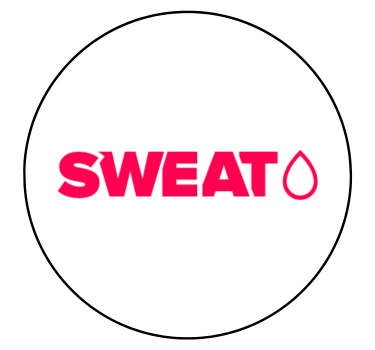 SWEAT APP
30+ million downloads, 34,000+ 5 star reviews, quality workout programs, meal planning, progress tracking and community.
Comprehensive Recipe Section
We think most of the value from Sweat is from the workouts and exercises… but the app does also include recipes for those looking to upgrade their meal plans.
The recipes section will give you a meal plan for each day. Although you may not want to follow every recommendation, these recipes might give you some ideas and help you eat healthier.
Instead of letting you browse 1,000s of recipes, Sweat simply provides a meal plan for each day.
We think this is actually a really refreshing approach to meal plans as it prevents you from just scrolling forever and never making a decision… however some might prefer to see all the recipes available.
Shopping List
Sweat include a shopping list for the week's meal plan for those who want to follow it, which is really useful.
Wide Variety of Workouts
If you're looking for variety, you won't be disappointed by Sweat. From strength training and HIIT to yoga and low-impact workouts, there really is something for everyone.
This is ideal for long-term goals and preventing you from getting bored with your workouts.
The on-demand section of Sweat is also great for those wanting additional workout routines as they follow along to a program.
Gif-Based Workouts
Sweat's workouts are gif-based (as opposed to watching a guided workout video).
The use of gifs makes it easier to skip exercises and work through the routine at your own pace.
Although it might seem like watching a high-production workout video (like NEOU, BODi and Alo Moves offer) would be more valuable, the practicality of following a gif-based workout is probably the more user-friendly option.
It would have been nice to see the exercises performed from different angles, especially compound movements though.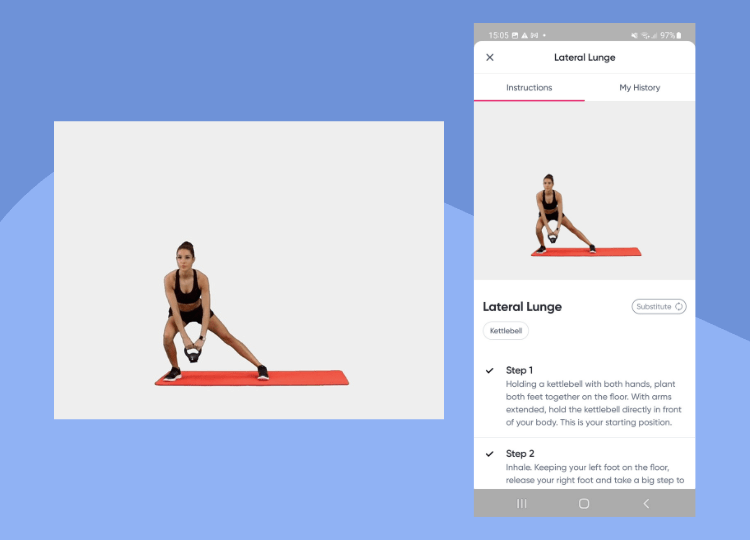 Casting Workouts
You can cast the workouts to your TV, which is great for anyone exercising at home.
We found this was very easy to do and allowed us to follow the workouts on a larger screen.
Once you're familiar with the individual exercises, you might not need to do this, but once you initially sign up to Sweat, you may find being able to watch the exercises as you do them really useful.
Apple Watch Integration
Sweat also integrates with Apple Watch if you want to follow workouts without your phone.
This will also allow you to collect more data during your workouts too.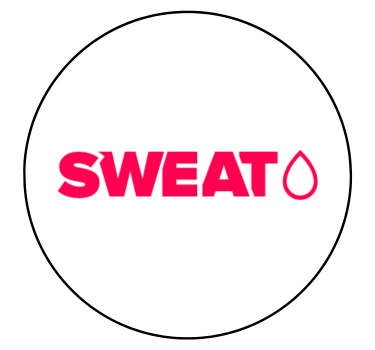 SWEAT APP
30+ million downloads, 34,000+ 5 star reviews, quality workout programs, meal planning, progress tracking and community.
Things to Consider
No Voice-Over
The workout routines don't have any voice-over cues as you're following along.
If you're familiar with an exercise, this is probably preferable and means you can listen to your own music as you follow along… however, beginners may want additional advice on how to perform the movements.
As a result, we'd recommend scrolling through the exercise list before you start any workout and click on any exercises you've never done before, and read the description on how to do them properly.
You may find this is really useful if it's a new exercise for your workout repertoire.
No Live or Guided Workouts
There are no live or guided workouts in the app. As we've discussed in this review, we do actually think it makes for a better workout app experience… but it's important to acknowledge, because we know some people prefer following guided workouts.
Desktop Version Limited
There is a desktop version that allows you to follow workouts (both from your existing plan and on-demand library), however, other features from the app, such as meal plans and community, aren't available.
We'd imagine most people will use the mobile app so this probably isn't a major issue for concern.
Who is Sweat Best Suited For?
Ultimately, we think Sweat is best suited to women who want to reach a specific fitness goal, such as losing weight, getting stronger, or getting toned.
All the instructors are female and with the inclusion of programs around pregnancy, it definitely feels like women would likely resonate with the messaging and overall brand more than men (even if men would also gain value from following the workouts too).
The workouts are suitable for both beginners and advanced gym-goers alike, and the wide variety of programs and on-demand workouts means you can get a lot of value from Sweat for a long time.
With features such as exercise substitutions and the ability to filter programs by goals, the Sweat app does feel more personalized than others we've tried, which helps to boost motivation.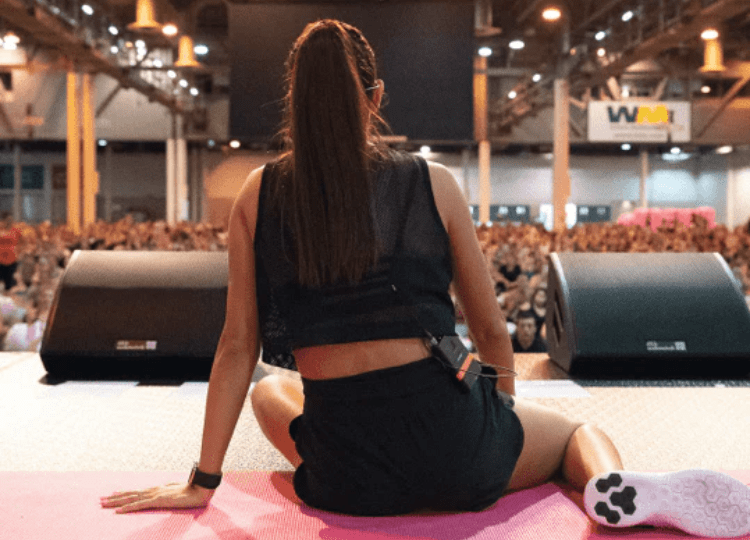 Bottom Line
The market for fitness and workout apps is unquestionably saturated, with new brands coming in every month with new features and promises… however, Sweat continues to lead the market and its influence shows no signs of slowing.
Our buyer's guide on the best online fitness apps and workout programs includes other brands you might want to try too… but overall, we think the Sweat free trial is definitely worth signing up to.
If you use the link below, you'll also get 10% off if you do continue your membership.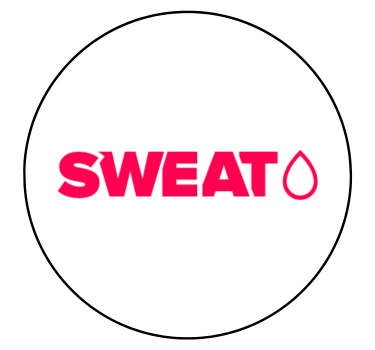 SWEAT APP
30+ million downloads, 34,000+ 5 star reviews, quality workout programs, meal planning, progress tracking and community.
Related Articles
Alpha Progression App Gym Logger Review
Best Stretching Programs for Beginners