when you feel fit & healthy
discover a fitter, healthier you with our online fitness challenges.
strength. balance. flexibility.
a new approach to lifelong fitness
Feel stronger, fitter and healthier than ever before, and enjoy every step of the process.
Welcome to fitness drum – our mission is to create a supportive and motivating environment to help you on your fitness journey. We believe building functional strength, balance and flexibility are the key pillars for combating the signs of ageing and maintaining an active lifestyle. We're not asking you to go on long runs or extreme diets, instead, we believe in the small things we can do each day that will make us feel fitter.
We hope this keeps you feeling young and doing the things you love to do. 
We've combined award winning technology with unrivalled friendly support and care, to create online fitness challenges and coaching with a difference.
>> brand new <<
8 week transformation program
recently adapted for at-home training - no gym required.
workout in the comfort of your home.
everything you need to kickstart your fitness.
Our coaches have been busy crafting the ultimate 8 week training program for over 50's. Everything is mapped out for you during the 8 weeks, making it super easy to stick to your training and see tangible improvements.
Stay motivated with support from your very own dedicated coach, ready to guide you through the program.
You'll practice and develop key movements to help develop functional strength, balance and flexibility – so your body is ready for any adventure!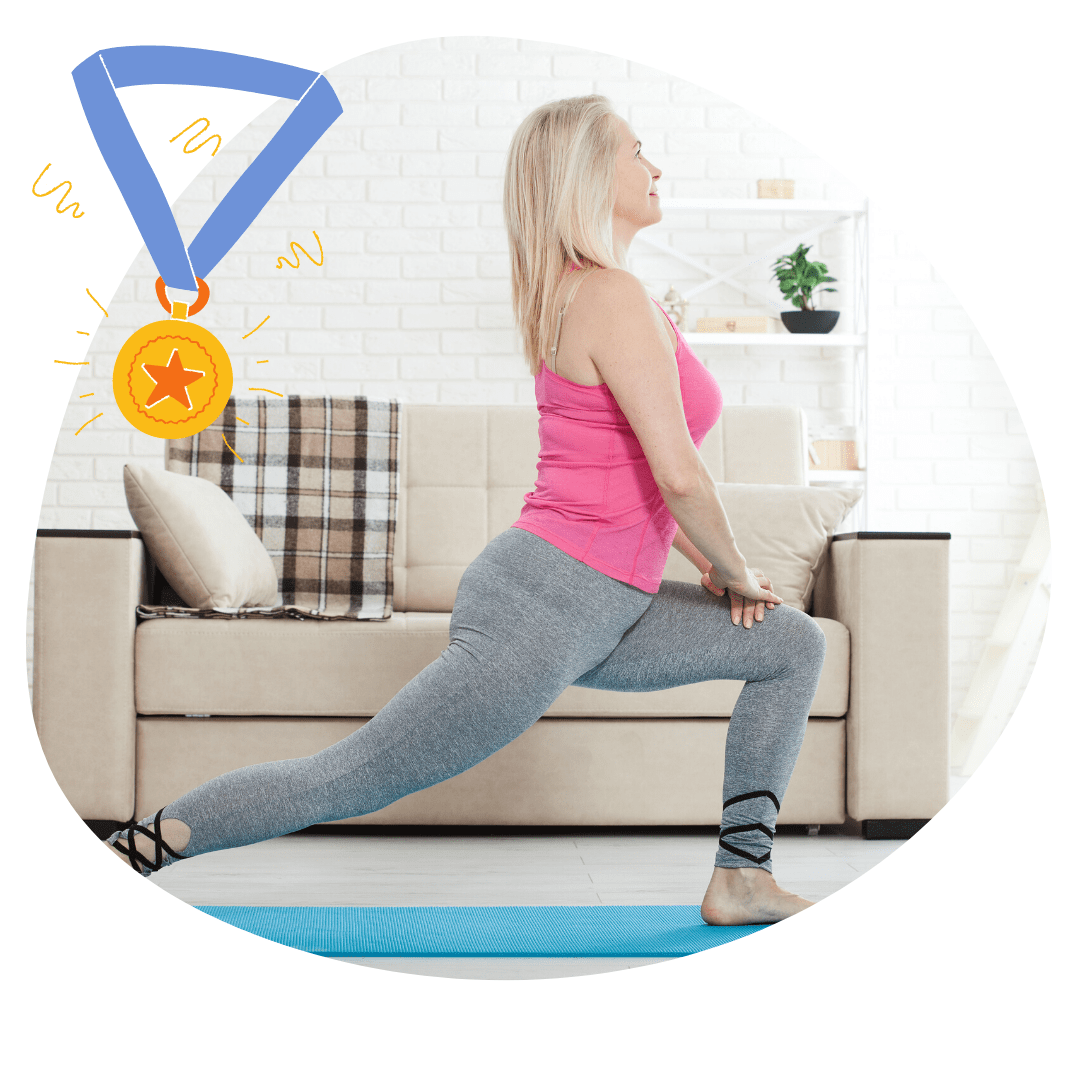 personalised fitness as unique as you are.
Maximise your retirement and later years by investing in your health and fitness now. 
fitness drum is here to help you feel empowered to seek adventure by feeling fitter than ever before.
#lifelongadventure
What are you waiting for?
We believe that keeping fit in our 50's and beyond isn't about trying to compete with our younger self, nor anyone else for that matter – it's about enabling us to enjoy life and get the most out of everything we do.
By prioritising fitness within our daily routines, we can live our best lives and continue to do the things we love, regardless of our age.
Join a tribe of people all over the world, men and women, who are prioritising their fitness and doing things they never thought they could.
"the support has been amazing. It's helped provide a structure for my exercise routine."
"the app is so easy to use."
getting started is simple
enter your name and email below and get exclusive access to our fitness app and daily fitness programming routines, completely free.