We are reader supported and may earn a small commission on some (but not all) links within our content to products we think will genuinely help our readers at no extra cost to you.
If you're looking to upgrade your home workouts, there are certain apps you're likely to come across… namely Obé, Peloton, Openfit and Beachbody.
These 4 brands all come with raving reviews and loyal followings, but what's the difference between them and which one should you choose?
We're here to help.
If you've narrowed down your desired workout app to either of these 4, then this handy guide is for you.
In this comprehensive review, we test and evaluate the Obé, Peloton, Openfit and Beachbody apps and workouts, to help you decide which one is most suited to your needs and which one is worth the money.
Head to Head Comparison
| Features | Obé | Peloton | Openfit | Beachbody |
| --- | --- | --- | --- | --- |
| Free Trial | ✓ | ✓ | ✓ | ✓ |
| Price | $19/m | $12.99/m | $8/m | $8.25/m |
| Strength Workouts | ✓ | ✓ | ✓ | ✓ |
| Yoga | ✓ | ✓ | ✓ | ✓ |
| Cardio | ✓ | ✓ | ✓ | ✓ |
| Beginner Friendly | ✓ | ✓ | ✓ | ✓ |
| Android App | ✓ | ✓ | ✓ | ✓ |
| Apple App | ✓ | ✓ | ✓ | ✓ |
| Live Classes | ✓ | ✓ | ✓ | ✕ |
| On-Demand Workouts | ✓ | ✓ | ✓ | ✓ |
| Website | visit website | visit website | visit website | visit website |
Obé Fitness
Key Features
Fun and inclusive workouts
Bright, colourful setting
Strong community feel

Wide range of live classes and on-demand workouts
Enter the promo code FDMONTH at checkout for a free first month.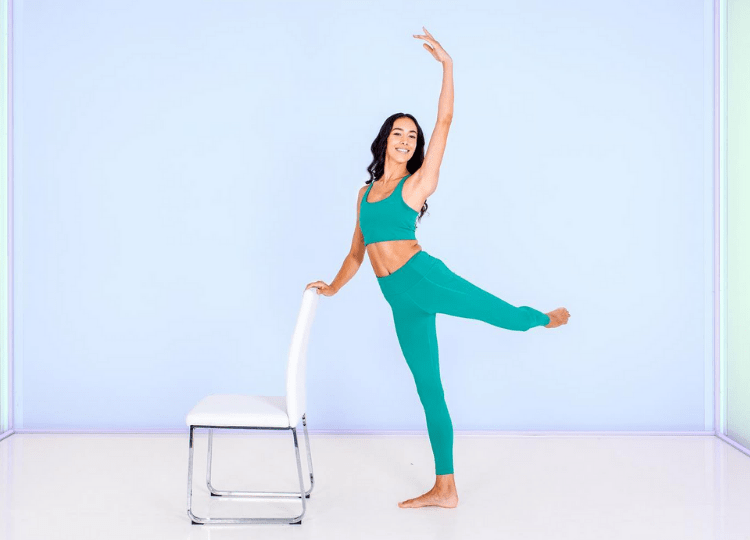 What We Like About Obé Fitness
Obé Fitness has managed to carve out a specific and distinctive style within the highly competitive home workouts market.
If you want a fun workout, and the feel-good factor, Obé is for you.
The workouts are varied, and suitable for all levels, including beginners, and the coaches are highly motivating and encouraging. Some of the workouts feel almost like a party, and at the end of the day, if you're lacking motivation, this approach to online classes and workouts is great.
If you want to learn more about the workouts and what to expect, our recent guide provides an in-depth review of the Obé Fitness app.
Who is Obé Fitness Best For?
Obé is perfect for anyone who wants to enjoy their home workouts, and feel a deeper connection with their coaches and trainers.
The workouts and classes are undoubtedly inclusive and suitable for everyone.
If you're looking for a more serious workout plan that will push you to your limits, Obé maybe isn't the best fit.
If you do like the sound of Obe, use this link and enter the promo code FITNESSDRUM at checkout, which entitles Fitness Drum readers to a unique 50% discount after their free trial.
Peloton
Key Features
Specific bike and treadmill classes (ideal if you own any Peloton equipment).
Big library of live classes and on-demand workouts.
Guided audio runs and GPS tracking for Apple.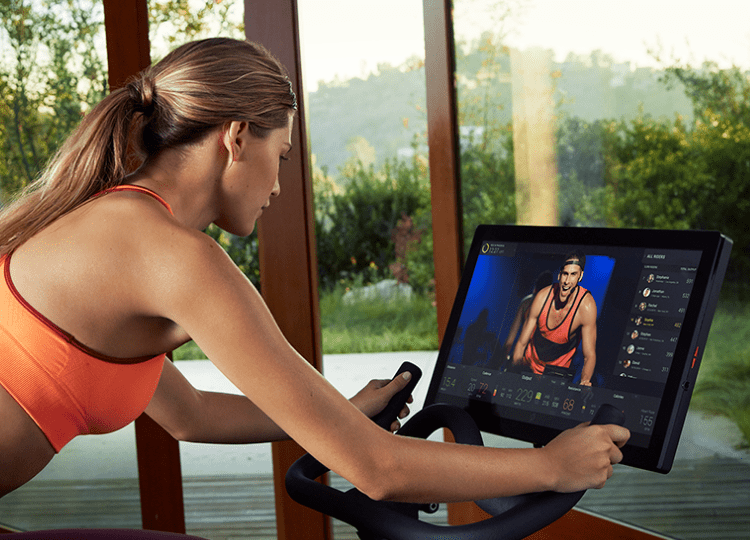 What We Like About Peloton
Peloton undoubtedly disrupted the industry when it burst on the scene in 2012. It has built a die-hard fan base all over the world, including top athletes and coaches.
The workout app is the perfect app for anyone with a Peloton bike or treadmill. The workouts will help you get the most out of your equipment and showcase the variety of workout styles you can do.
Peloton has somewhat become synonymous with their stationary exercise bike, but the Peloton workout app deserves recognition and praise it its own right. From HIIT and strength to yoga and stretching, the Peloton app includes it all.
Particularly if you use Apple devices, the app syncs beautifully with Apple Watch and the GPS to provide detailed reports and analysis of your workouts. Due to the size and funding supporting Peloton, this is an area they will probably continue to develop and separate themselves from other apps.
The reviews for the Android app, however, are left with room for improvement, with many highlighting the fact it doesn't work as well as the Apple app. Some features, e.g. the GPS tracking, isn't available on Android at the moment.
For the quality of workouts, the price of $12.99 per month is very good.
Who is Peloton Best For?
Peloton's workout app is available as a stand-alone product or as part of their all-access membership (when buying any of their fitness equipment… namely their exercise bike or treadmill).
If you own (or are thinking of buying) a Peloton bike or treadmill, then the Peloton workout app is probably your best bet. This will sync beautifully with your equipment and will offer a seamless experience.
Should You Use Peloton if You Don't Own the Equipment?
Good question… If you enjoy tough workout classes that will push you to your limits, the Peloton app is definitely worth considering, even if you don't own the equipment. It's also quite an affordable solution.
Although the app includes all types of workouts, there is obviously a slight bias towards bike/running workouts. This makes it quite different from Obe, Openfit and Beachbody, as the other apps don't really focus too much on bike or treadmill workouts, so this is quite a differentiating factor (either for the better, or worse, depending on your preferences).
The reviews suggest the Apple provides a better experience, but you can always use a desktop to access the app too.
Openfit
Update for 2022 – Openfit is now part of Beachbody on Demand
A Beachbody on Demand membership will now give you access to all of Openfit's workouts and content. We think this makes Beachbody (BOD) the ultimate fitness content membership and incredible value for the low monthly price. Learn more about BODi membership.
Key Features
Wide range of on-demand and live workout classes.
Instructors provide guidance throughout classes.
Live classes include shorter sessions to join as well.
App includes meal plans and nutritional support.
Specialist fitness programs.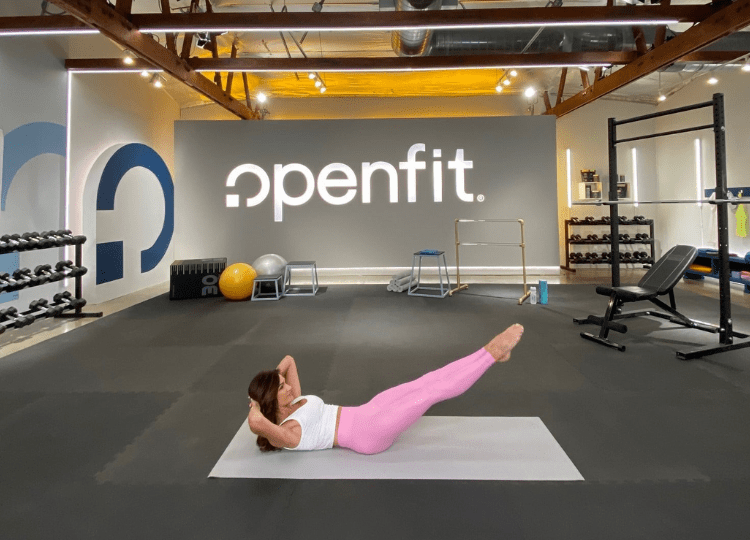 What We Like About Openfit
Openfit is actually founded and owned by Beachbody. It has a similar feel to Beachbody On-Demand, although we'd probably say Openfit feels like the cooler, younger son. It is slightly reminiscent of the original online workout programs that paved the way for this new breed of fitness apps.
The inclusion of food and nutrition within the app is a great addition. Although we appreciate exercise and nutrition are two completely separate professionals and specialisms, their impacts are so closely aligned that for most people, having the tools and resources at hand to monitor calories and diet whilst following a new exercise program is definitely a bonus.
A lot of Openfit's marketing is around "healthy lifestyles" and the app definitely reflects that. Although some people want to train like an Olympian and push their body to the limit, others just want to look and feel healthy… and for those, Openfit provides the platform to do that.
There are a lot of live classes scheduled in for each day. At the time of writing, there are 50 classes scheduled in for today. These classes include shorter workouts too, which is great. Sometimes we just don't have the time (or energy) for a 40 HIIT session, but a quick 5 minute cardio workout is better than nothing and Openfit makes this easy to do.
If you pay for a year upfront, the cost is only $8, so it is a very affordable option for the value it provides. When you think about how much an exercise class is at a local gym, $8 really is a bargain for such a varied library of live classes to join.
Who is Openfit Best For?
If you enjoy following along to specific programs, Openfit is the one for you.
Openfit includes lots of mini programs, which feel like premium products in themselves, that provide a deep dive into specific areas of fitness, e.g. Xtend Barre, Tough Mudder T-Minus 30, Sugar Free 3, and so on.
This means instead of logging in a seeing what live classes you fancy, or scrolling through 1,000s of workouts, the programs lay out a professionally crafted exercise or nutritional guide for you.
The inclusion of nutritional advice and guidance also separates Openfit from Obe and Peloton that are really just focused on exercise and workouts.
Beachbody
Key Features
Instant access to 75+ programs.
Includes famous titles such as "Insanity"
BODgroups offers supportive network and personalised coaching
Nutritional programs as well.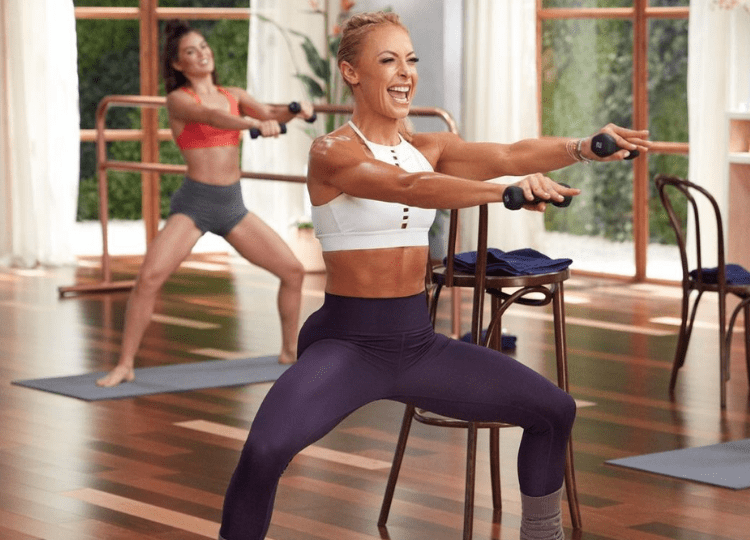 What We Like About Beachbody
Beachbody is arguably the godfather of online exercise programs. Founded in California in 1998, it has more experience than a lot of its competitors put together. With programs such as "Insanity" gaining mass followings in themselves, Beachbody On-Demand gives you access to all these routines and thousands of hours of content.
Beachbody's history and experience means it knows what people want and it definitely goes for the mass market appeal. Whereas a brand like Obe has very much gone for a unique angle and a way to differentiate themselves, Beachbody is the opposite. In essence, it is the mass market. It is a reflection of what the general public want.
Beachbody isn't shy or apologetic about who it is… it is a company that wants to help you get in amazing shape.
Although it's the longest standing of these workout apps, it has continued to innovate on what people want and consequently created what it calls "BODgroups." These supportive groups, include fellow peers and coaches, providing real interactions with the community and professional trainers. This can make a big difference and instantly make the experience feel more personal. It didn't just feel like a "Netflix for fitness" and instead feels more like a community and personalised coaching environment.
The reviews for Beachbody On-Demand app on both Android and Apple are exceptional, which really shows that they've nailed the mass market.
Who is Beachbody Best For?
Beachbody is perfect for anyone who wants a vast library of popular fitness programs, including exercise and nutrition.
The group feature also means that it is a great choice for anyone who likes the idea of being able to talk to fellow peers and even message a coach for support and advice.
Not only could you gain new friendships, but this supportive atmosphere will undoubtedly create extra motivation and provide some accountability that is proven to help people stick to their fitness goals.
Bottom Line
With Obe, Peloton, Openfit and Beachbody (when using our links) offering free trials, it makes finding the perfect workout app for your needs that little bit easier.
If you have time, you can simply sign up to all of them, test them out and see which one you ultimately want to keep. You may even find you want to use more than one moving forward.
Related Articles:
FiiT Reviews: Are the Workouts Good?