We are reader supported and may earn a small commission on some (but not all) links within our content to products we think will genuinely help our readers at no extra cost to you.
With an average customer rating of 4.9/5, from over 274,300 verified customers, when it comes to fitness streaming services, it's hard to ignore Beachbody for too long.
Beachbody on Demand offers an affordable membership to access all of the company's fitness and nutritional plans, community support and professional guidance. It combines all the health and fitness content you could ever need, and allows you to follow, track and share programs with ease.
But what's it actually like using the app and following along to these popular workout programs?
We're glad you asked… this Beachbody on Demand review highlights everything you need to know and whether it's best suited to your fitness goals or not.
In a hurry? Check the latest Beachbody offers and promotions below, including money-back guarantees on your membership (at the time of writing you can currently get 59% off your membership) 👇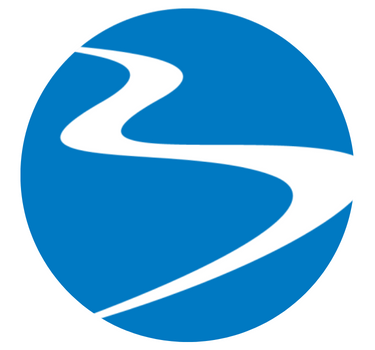 BEACHBODY ON DEMAND
Fitness programs, online workouts, nutritional advice and coaching. 4.9/5 average app store rating.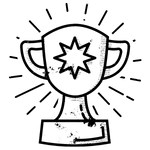 Beachbody Scorecard – Updated 2023
Ease of Use – 4.5/5
Exercise/Workout Quality – 5/5
Performance Tracking – 4/5
Technical/Support – 5/5
Price – 5/5
Overall Rating – 4.9/5
Learn more about our review scorecards as part of our editorial review guidelines.
What is Beachbody On Demand?
Beachbody On Demand, or BOD for short, is like a Netflix for home workouts and exercise plans. It also offers nutritional plans and healthy eating recipes.
Long before the boom in home workouts and fitness apps, Beachbody were creating one of the biggest communities for people looking to get fit and healthy, and despite the fitness industry being extremely competitive and saturated, Beachbody continues to be one of the leaders.
Founded in 1998, Beachbody has ridden multiple waves and trends over the years, and recently pivoted away from DVDs and single programs, to the format we're reviewing toady, which bundles everything into one membership. This may be a reaction to what brands like Peloton offer… ensuring Beachbody stay competitive.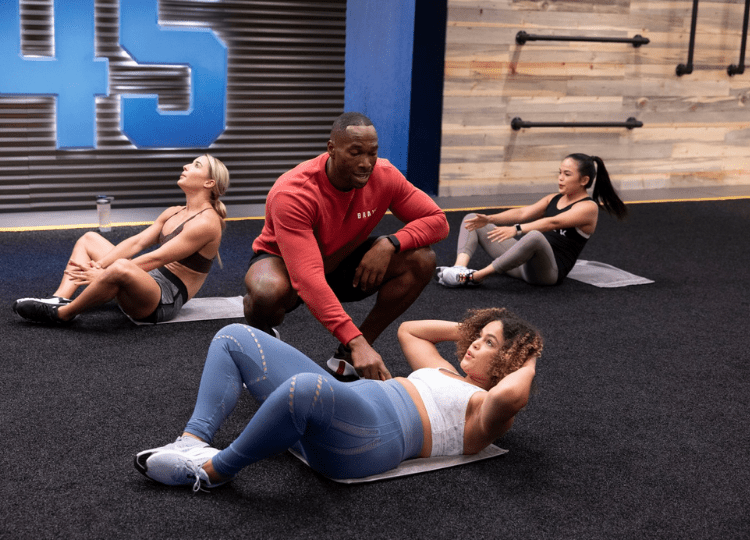 With workout programs like Insanity and P90X in its catalogue (and a total of over 75 different programs), BOD gives you plenty of content to enjoy.
There is also a 30 day money-back guarantee, which means you can try the service before you commit to it.
BOD Vs BODi
Beachbody on Demand basically gives you access to all the programs… but if you want live classes and on-demand workouts, the BODi membership is an upgrade that includes such features. It also pairs with the MYX Bike for more immersive home cycling classes.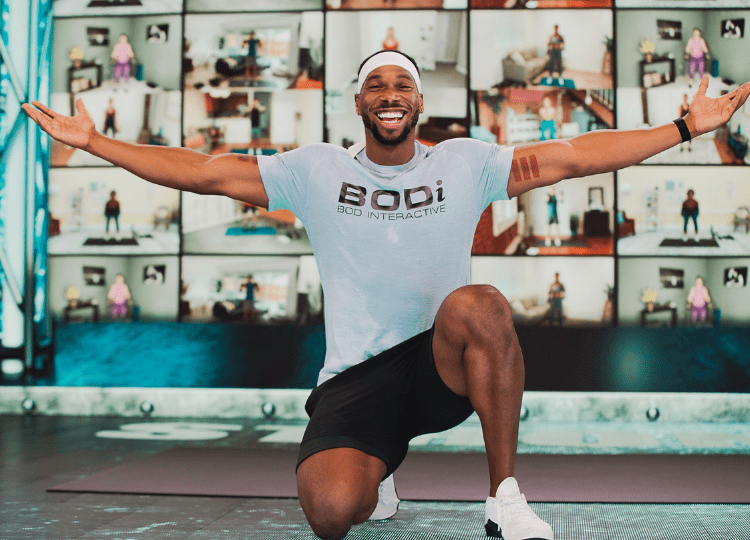 What We Like About Beachbody
BODgroups
BODgroups is a fantastic feature you get with your Beachbody on Demand membership.
For us, it's the feature that separates Beachbody from a lot of other health and fitness apps.
BODgroups allows you to chat to other members, connect with your coach and instantly creates a sense of accountability in your fitness routine.
Accountability can play a huge role in helping you achieve your fitness goals. When your workout buddies and coach are there to cheer you on and support you, you're definitely less likely to flake on a workout and skip it. Instead, you'll feel more motivated to participate and share your journey with others.
It's a simple feature, but it's powerful… and not enough fitness or nutrition apps pay this enough attention.
(Future fitness app is another popular service that is built around this concept of accountability).
It is worth highlighting that the feedback you receive from your coach won't be that comparable to if you were using a dedicated online personal trainer… however, it's still enough to provide welcome support, encouragement and guidance.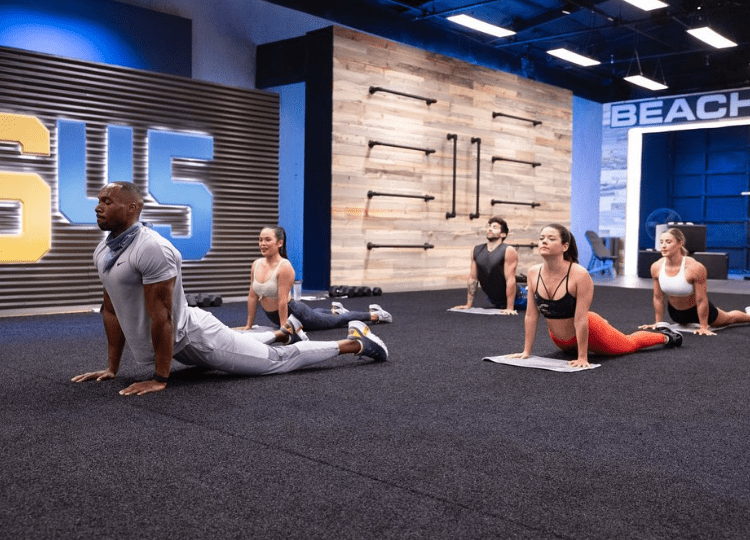 Plenty of Variety
If you're looking for workout variety, you really can't complain about Beachbody's selection.
Their library is vast and constantly growing and includes over 1,500 workouts to follow along to. There are also 75 structured programs to try, that provide a clear path to achieve specific goals (strength, weight loss, cardio, etc).
We also found the programs and workouts are great for all levels… there really is something for everyone.
All the coaches are very enthusiastic and encouraging, which is great for beginners too.
You can also filter and select workout programs based on things like time, fitness level and coach – which makes finding suitable workouts much easier.
Online Customer Reviews
We always like to refer to other online reviews and customer ratings for any app we try… and the average ratings for Beachbody are hard to beat.
Considering the sheer volume of downloads and active customers, to average 4.9/5 on the Apple store is mightily impressive. That's based on 274,300 verified customers!
So many users talk about the life-changing transformations they've experienced whilst using Beachbody.
This is probably due to Beachbody's focus on weight loss and really being second to none when it comes to these big transformations in body composition.
Interestingly, most negative comments or reviews related to the app being buggy, as opposed to issues with the programs or workouts. Although we didn't experience any issues with the app, if this is the case, you can always stream it to your TV or access it via desktop.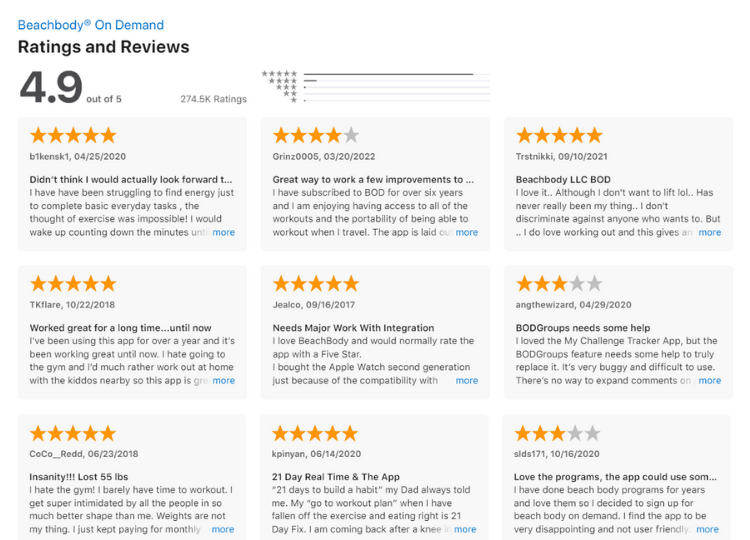 BODi for Immersive Experience
BODi is an additional feature that reflects where the home workout industry is going.
You can select a 30 day free trial of BODi when you buy a regular Beachbody membership, or opt for the membership that includes both BOD and BODi.
With access to live and on-demand workouts, BODi creates an immersive experience to take your home workouts to a new level. It also pairs with the MYX bike too.
There's plenty of classes to choose from, from strength, HIIT, yoga and even nutrition.
BODcast, a feature within BODi, lets the Beachbody instructor see you as you workout, offering real-time feedback and shout-outs (you don't have to opt in to this feature if you'd prefer).
If you use the MYX bike with BODi, it's basically a more affordable version of Peloton.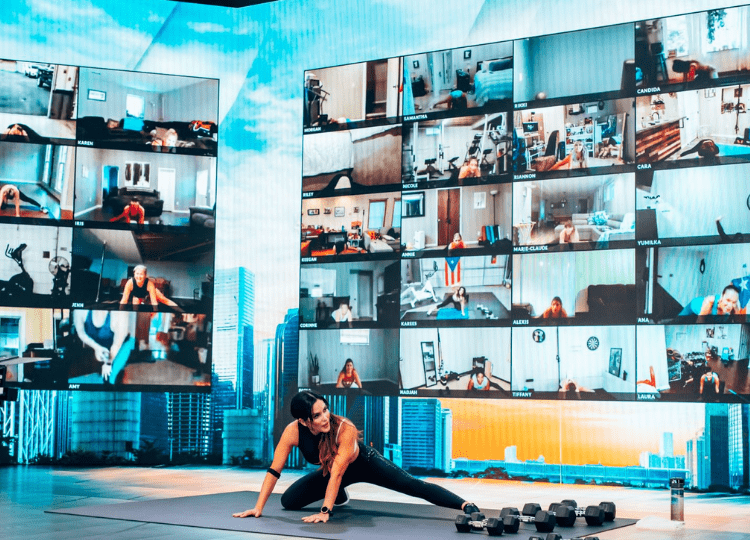 Download Classes
This is quite common across fitness apps, but the ability to download classes so you can access them offline is a great feature to use.
Particularly for home workouts, you may find you actually want to exercise outside, or in the park, in which case, being able to access all the content offline is definitely a bonus.
In general, the flexibility of subscribing to a fitness streaming app as opposed to a gym is much more suited to those who travel a lot or don't want to be tied down to a single location for all their workouts.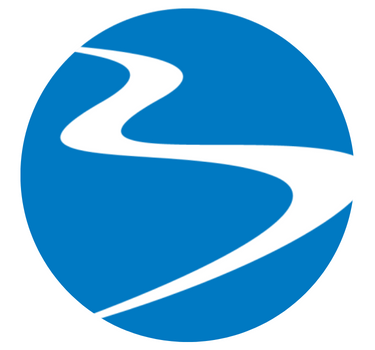 BEACHBODY ON DEMAND
Fitness programs, online workouts, nutritional advice and coaching. 4.9/5 average app store rating.
Results-Driven Workouts
At the time of writing this Beachbody review, we've followed along to hundreds of online workouts.
Beachbody's workouts are some of the most results-driven we've tried. The workouts do what they are intended to do… help you lose weight, and/or get stronger.
It's pretty much as simple as that.
They do offer yoga/Pilates and other forms of exercise, but most workouts and programs are geared towards building muscle or losing weight… which are arguably the two most common desires from fitness programs.
It doesn't matter if you're a beginner or professional athlete, you can join in with the workouts and benefit from them.
(Quite a lot of the workouts are high tempo, high impact, so if you're looking for a much gentler exercise routine, something like Mighty Health is worth looking into).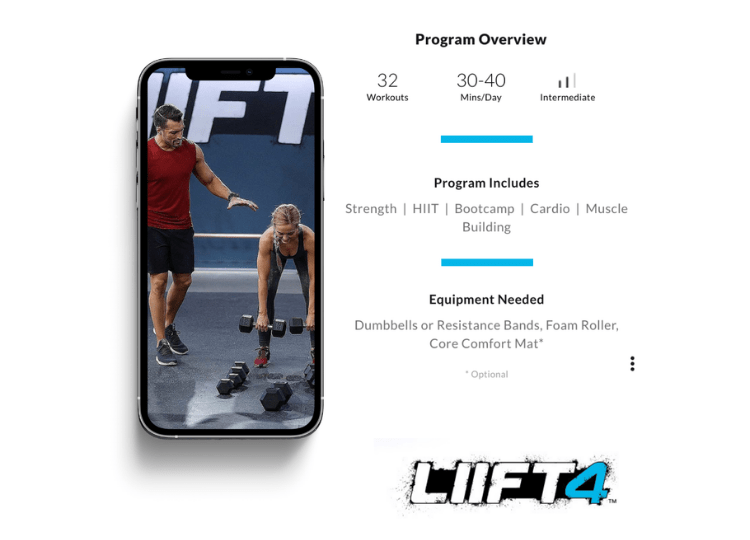 Designed for Home Workouts, Little Equipment is Needed
Another big tick for Beachbody is the appreciation of what a home workout looks like… usually, limited access to equipment.
If you literally have no equipment at home, there are still workouts and programs you can follow along to that only require your bodyweight for resistance.
And if you have a pair of dumbbells or resistance band, this opens up the majority of the other workouts.
There's not as much dedicated content focused on kettlebells or barbells, if they're your preferred equipment… although in most cases, you can swap dumbbells for such equipment without it changing the workout too much.
Cheaper than Alternatives
Money talks… and Beachbody on Demand comes in much cheaper than a lot of these fitness streaming services/apps.
BOD is currently priced at $99/year.
This price tag is also amazing value for families or couples. Compared to getting a family pass at your local gym, a BOD membership would save serious money.
Risk Free Trial
Beachbody on Demand offers a risk-free trial when you purchase a membership, giving you chance to try before you commit. The 3 month membership also includes a 14 free trial so you can experience everything the platform has to offer before you'll be charged.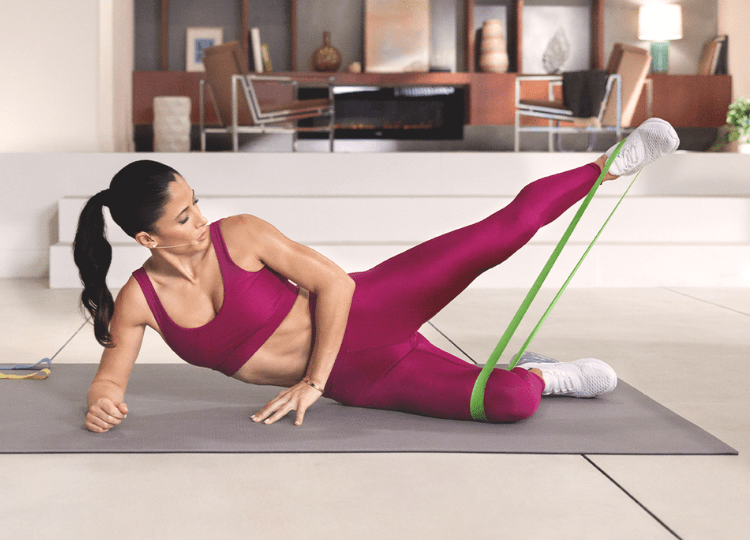 Things to Consider
Supplements Feature Heavily in Nutritional Plans
In some ways, the inclusion of nutritional content and plans is a real bonus for Beachbody customers.
There are plenty of fitness apps and programs that focus exclusively on exercise that charge more than Beachbody and don't offer any sort of nutritional guidance.
The caveat is that Beachbody's nutritional plans do include quite a lot of supplements ("Shakeology"). There's nothing wrong with this, but it's just something to be aware of. Sometimes it just feels a bit too much of an advertisement for supplements.
If you're looking for an all-in-solution, then this might actually be a huge bonus… but if you don't actually want any supplements, opt for just the BOD membership and focus on the healthy eating recipes without worry about memberships that bundle in supplements and other services.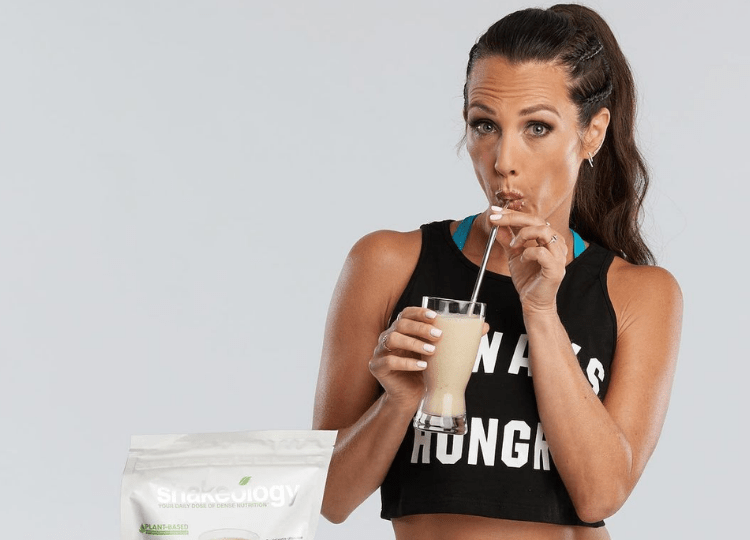 Individual Fitness/Nutritional Plans Aren't Worth Buying Separately
You can also buy individual fitness and nutritional plans. This is great for anyone who just wants one program to follow along to, however, based on how cheap an annual membership actually is for Beachbody on Demand, it feels like buying any program separately isn't worth it… you're really better off getting a BOD membership whereby you'll have unlimited access to all of Beachbody's content.
Specialist Content
For us, Beachbody is undoubtedly one of the best fitness apps and services for weight loss and general workout programs. They know their audience, understand the struggles and provide content and tools that focus on getting results.
For most customers, this is perfect… but if you would prefer to focus on a specific area of fitness, for example, yoga, there are probably other apps worth considering that focus exclusively on such styles of exercise (in the case of yoga, Alo Moves would be the obvious choice).
Similarly, if you just want a workout logger, apps like Alpha Progression are worth considering.
Cancelling Your Membership
Like a lot of the fitness services we've reviewed, lots of negative comments and ratings come from customers complaining they can't cancel.
Cancelling Beachbody is actually very straight forward… you just need to visit https://faq.beachbody.com/app/contactus_sub_level/catid/1728/catnme/Cancel/TLP/1701.Beachbody-On-Demand/ to start the process.
Similarly, you need to actively cancel before the next billing period otherwise it might auto-renew.
If you've opted for a bundle that includes supplements as well, this is an expensive thing to forget to cancel, so just bear that in mind.
Deleting the app also doesn't delete your membership, so you've got to actively cancel it.
In some ways, if it wasn't for some customers having complaints about billing and cancelling, Beachbody's reviews would be second to none… as the actual reviews of the workouts and overall experience are all really positive.
Beachbody Alternatives
Obé Fitness
Obé Fitness is another popular streaming service.
It's more expensive than Beachbody (although at the time of writing, they've got a big discount on their memberships). It does offer a completely free trial anyway, so you can try it out before you get charged.
Obé Fitness offers a packed schedule of live and on-demand workouts, focused around bodyweight movements like yoga, barre, HIIT, sculpt, and things like that. The focus on live classes means it's probably more comparable to BODi than the regular BOD membership.
We tried Obé Fitness for ourselves, see how we got on.
Alo Moves
We really like Alo Moves… their "skills" series is a fantastic way to progress in yoga and bodyweight movements.
There's less of a focus on weight loss and building muscle… and more of a focus on mindfulness, healthy movement and functional exercise.
Alo Moves also offers a free trial so you can take it for a spin before you get charged.
NEOU
NEOU is arguably most similar to Beachbody in this list, in terms of the fact it is predominantly a fitness content streaming service.
Our NEOU review delves into more details, but you get a lot for your money. The membership includes interactive live workouts, which is similar to what the BODi service offers.
NEOU tend to partner with a lot of different content creators, so the different programs and workouts will often feel very different from each other.
FAQs
Are Beachbody Workouts Good?
In our experience, Beachbody workouts are very good, and results-driven. Particularly if you're looking to lose weight or gain muscle, the workouts and programs are really effective.
There is also huge variety, so you can probably find at least some workouts that suit your needs and requirements. In recent years, they've included more workouts that are low impact, and less HIIT orientated too (the lack of these workouts used to be a common criticism from some users).
How Much is Beachbody On Demand?
Beachbody on Demand is currently $99/year.
Does Beachbody On Demand Offer a Free Trial?
Yes, when buying a Beachbody on Demand membership you can opt for a 3 month membership that includes a 14 day free trial. You will still need to enter your credit card details and if you don't cancel, you'll be charged on the 15th day.
Who is Beachbody Best Suited For?
Based on our experience of using Beachbody on Demand, we would say it is best for anyone who likes to follow along to structured programs and enjoys the idea of having each day planned out.
We think this is great for beginners or those looking to achieve a specific goal, in a specific time frame… such as weight loss, muscle development, etc.
Beachbody has so many programs that the membership will probably appeal to all sorts of styles of exercise… but they do all tend to be fitness studio focused.
Based on the price, it's hard to find too many faults in BOD. If you like the idea of live classes, BODi is worth upgrading too.
We didn't find it necessary to opt for the supplement bundles, but if you want an all-in-one solution, that might be worth considering too.
Is Beachbody On Demand Worth It?
Ultimately, we would definitely give Beachbody on Demand the thumbs up.
For the price, you're getting a lot for your money, and the average customer ratings online are certainly impressive. The workouts and programs have a long history of getting results and are effective at achieving goals like weight loss or building muscle.
Features like BODgroups and BODi (requires additional membership) also really impressed us when compared to other similarly priced services.
Remember that your membership will auto-renew, so cancel it before the next renewal date if you don't want it to.
Beachbody often run promotions, so check below for the latest best price on their website.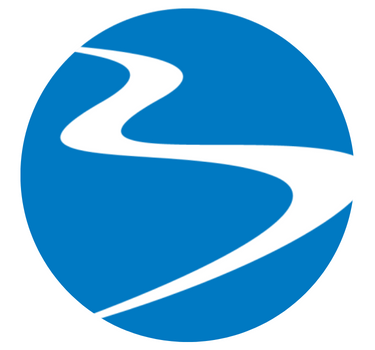 BEACHBODY ON DEMAND
Fitness programs, online workouts, nutritional advice and coaching. 4.9/5 average app store rating.
Related Articles
Best Weightlifting and Workout Logging Apps You Need to Try