We've curated 8 fitness trends that look set to make their mark on 2024 and beyond.
Backed by data over a 5+ year period, this list aims to be as actionable as possible… whether you're an everyday athlete looking for new ways to keep fit, or you're a coach wanting to understand where fitness is heading over the next 12 months, we've got you covered.
If you'd like more expert insights into hundreds of other trending topics in the health and fitness space, subscribe to our newsletter so you don't miss out on the next big thing.
We've got smart gadgets, old school workouts making a comeback, AI integrated fit-tech and some interesting trend graphs that show how attitudes to fitness are changing.
So, without further ado, let's jump in.
Calisthenics
It's back to basics, but don't be fooled – there's nothing basic about the power of calisthenics.
This bodyweight training method is climbing the fitness charts in 2024, with everyday athletes lunging and leaping without a dumbbell in sight.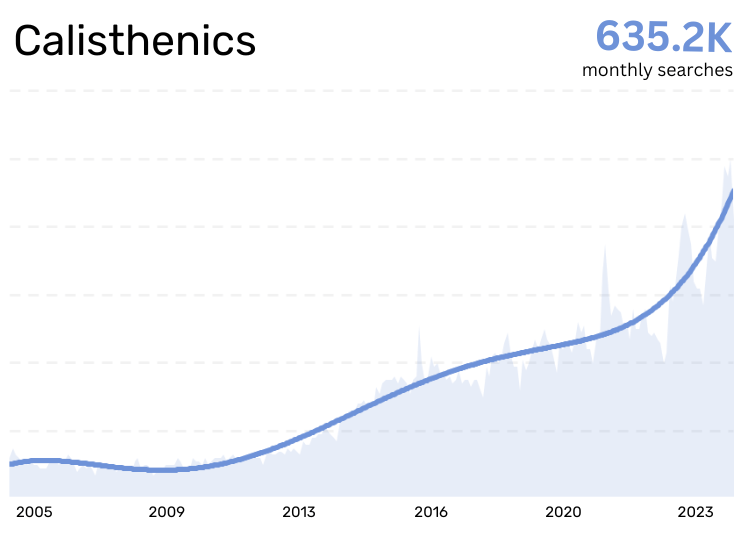 Search interest data shows this has been on an upward trend since 2009 and currently shows no signs of slowing down.
It's not just the general category of calisthenics that's trending either, individual bodyweight exercises like "pull-ups" and "push-ups" have also seen a resurgence.
Fuelled by the growth of home workouts during the pandemic, it seems like many are happy to stick with his style of exercise for the foreseeable future.
If you're a coach, pay attention to this trend. If you're an everyday athlete, this might be a worth trying to see if it suits your fitness goals.
Wearables
Wearable fitness tech is continuing to trend – we're talking smartwatches, fitness trackers, and even smart clothing.
Popular brands include Oura ring, WHOOP and Apple Watch (interestingly, not all wearable brands are thriving, Fitbit, one of the old guard, is trending down).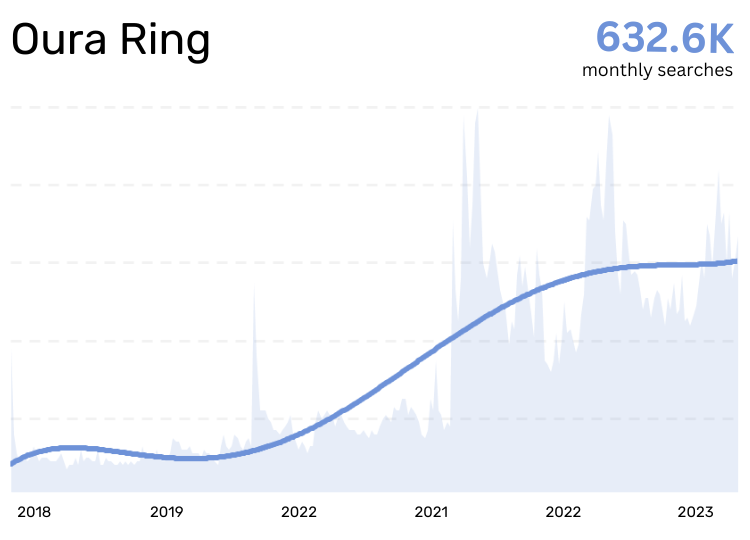 The demand for real-time data on performance, sleep, and nutrition is part of a wider "optimization" and "biohacking" trend where people want to better understand their own health/performance.
The insights can be impressive, however, becoming too obsessed with the data could actually increase stress and decrease overall health.
Similarly, deciding what metrics are important to track and overall accuracy is still very much up for debate.
AI will undoubtedly feature in this tech in the near future, so 2024 might be the year some companies start to make progress in this department.
Hyrox
Like CrossFit but different, Hyrox is trending.
Hyrox hosts in-person race events around the world, where participants follow the exact same format (consisting of a 1km run followed by a functional workout, repeated 8 times).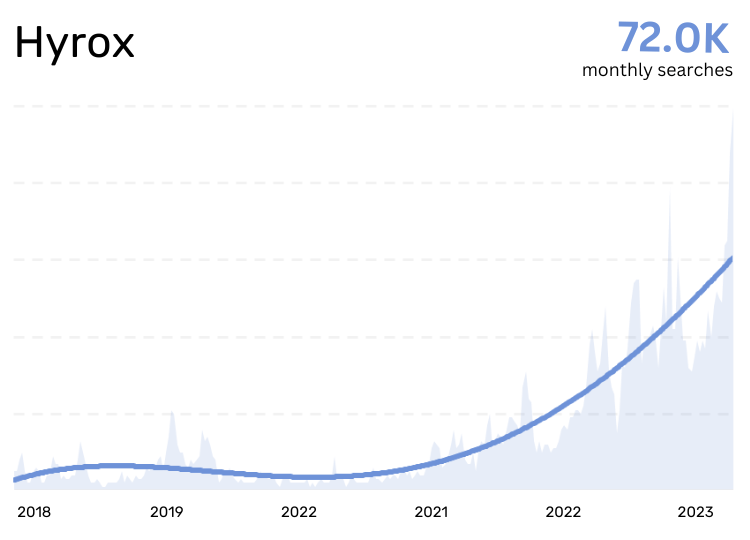 Founded in Germany in 2017, the brand has grown from strength to strength… and has subsequently pulled in sponsorship deals with Puma and Redbull, as well as investment from Infront Sports & Media Group.
If you like the idea of group workouts, community spirit and tough (yet achievable) races, Hyrox is worth considering.
Running
In the backdrop of the pandemic, running has laced up its shoes and sprinted back into the limelight.
In particular, running is attracting new members, with World Athletics reporting that 13% of all runners started in the past year.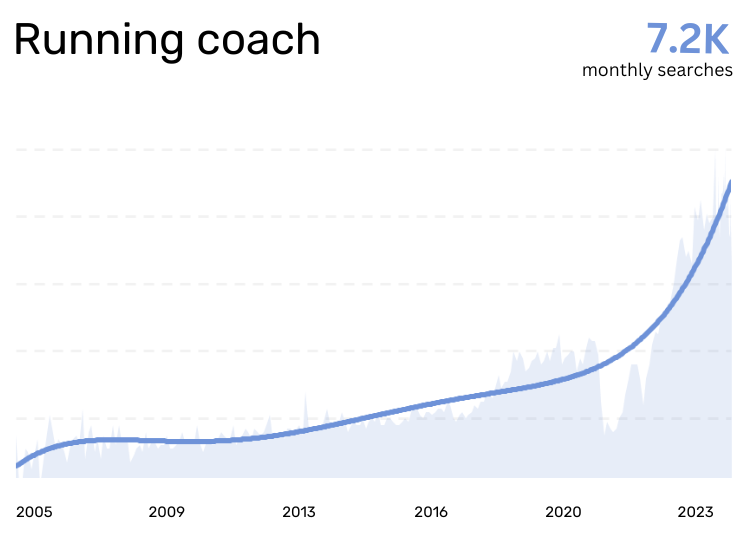 The upward trend for "running coach", illustrates the demand for services and products focused on running.
There are also other trends within the broader category of cardio exercise that cater to running very well, such as "zone 2 training" which are also on the up too.
So, if you like running, keep an eye out for new products and services that will likely be released, both on a local and global scale.
Mobility Training
Although often used interchangeably with flexibility training, mobility is focused on joint range of motion… and interest in this is trending.
Better mobility can have a dramatic impact on overall movement, preventing injury and improving athletic performance.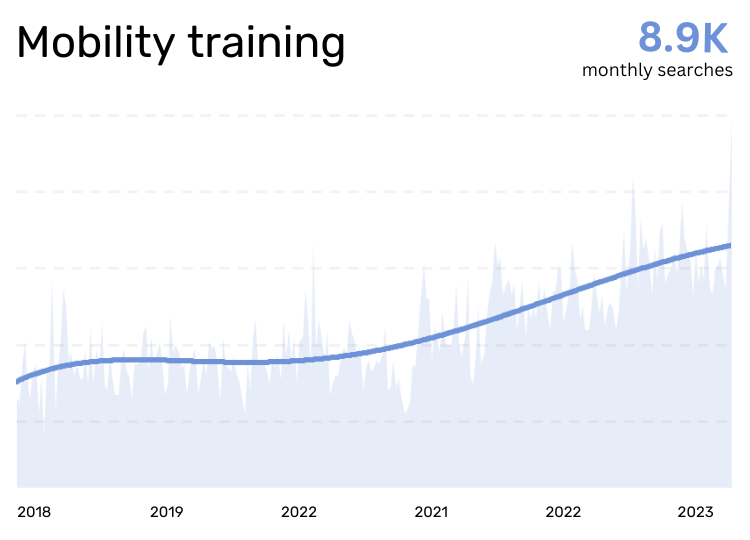 Some mobility apps like Pliability have managed to integrate fancy tech that tests your current mobility to help you understand what needs improvement.
We see this trend going from strength to strength in 2024 and beyond.
Recovery
Recovery techniques like foam rolling, massage guns, ice baths and restorative yoga are gaining traction.
As well as elite athletes, everyday gym goers are finding value in lots of these ways to boost recovery.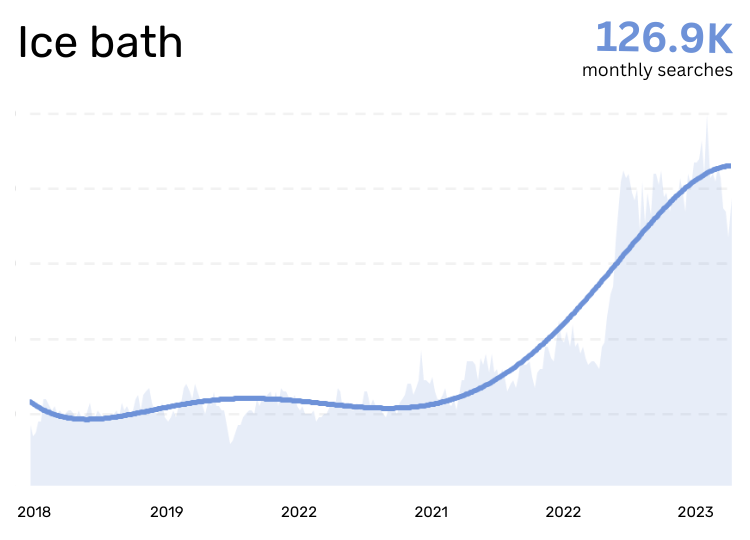 Some recovery techniques don't have as much proven science backing them though, so consumers will need to work hard sieving through the marketing claims and bold statements to find what actually works.
Nature
Exercising in the outdoors is proven to boost wellbeing and there are all sorts of micro-trends happening within this broader category.
"Forest bathing", for example, is taking off.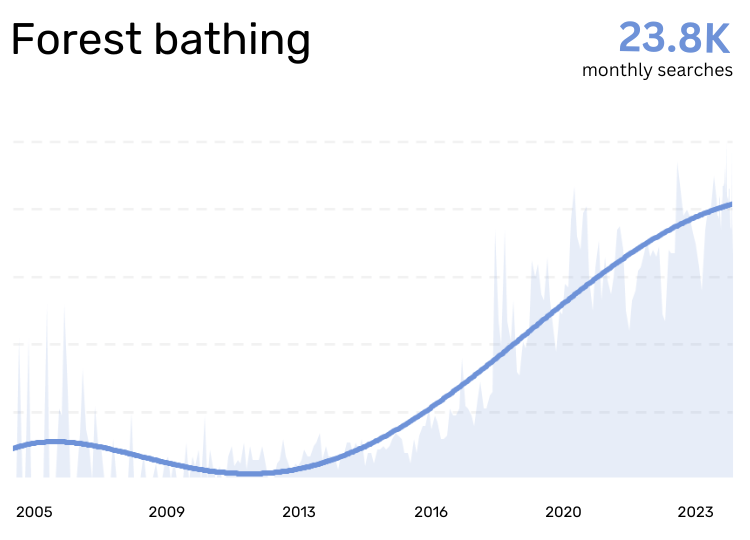 For those working from home, or stuck in an office, having time in nature is important and being able to combine nature and exercise is hard to argue against.
Whether you want to walk, run, climb, swim and paddle… the great outdoors is waiting.
Pilates
Pilates is stepping back into the wellness spotlight.
After seeing interest slightly fade over the past decade, the pioneer of studio fitness is back on the scene… and potentially in a big way.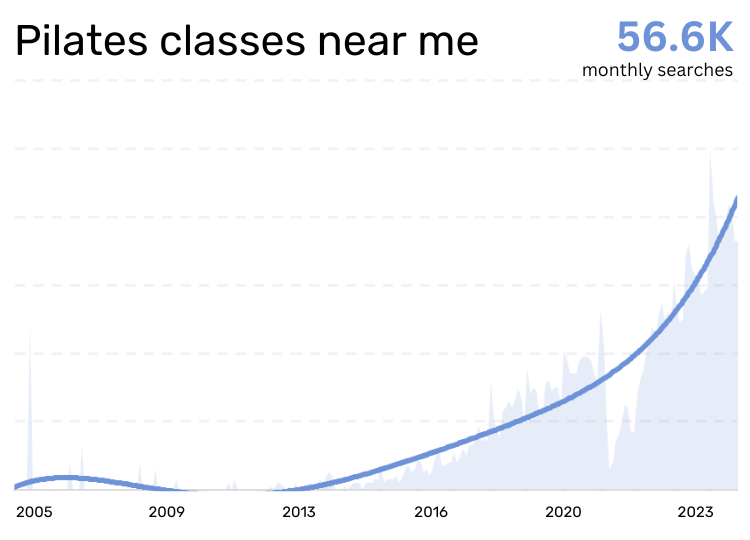 Backed by all sorts of celebrities, Pilates gets results.
And it's not just women fueling this resurgence… more and more men are taking it up to help improve posture, build core strength and engage the whole body.
Bottom Line
As this list shows, it's not just new tech that is shaping the future of fitness… sometimes old workouts and simple exercises can make a comeback as attitudes towards health, fitness and exercise change.
If you found this interesting, subscribe to our free email newsletter to receive the latest fitness trends with expert insights sent straight to your inbox.
FITNESS TRENDS
THAT MATTER
We help coaches, businesses and everyday athletes make smarter decisions with data-backed insights into the latest fitness trends.