We are reader supported and may earn a small commission on some (but not all) links within our content to products we think will genuinely help our readers at no extra cost to you.
If you're looking to kickstart your strength training, leveraging a weightlifting app can provide you with the guidance, support, and motivation you need to reach your goals and targets quicker.
From tracking workouts with ease, to building out a personalized training plan, it's like having a personal trainer in your pocket during your workouts.
We've found features such as exercise demonstrations, logging workout stats (such as weight used, reps and sets), as well as providing advice on when to take rest days, are why so many gym goers are deciding to use these apps to assist them during workouts.
If you're new to lifting weights, an app can also help avoid the temptation to give up due to feeling overwhelmed by it all. Having a clear outline of what to do really does make a difference.
In this roundup review of the best weightlifting apps, we provide a clear and honest overview of apps we have first-hand experience using and include what we like, don't like and who we would recommend each app to. From simpler logging apps popular with bodybuilders, to smart tech that use algorithms to customize your plan and make weightlifting less daunting, we cover it all.
(We've also managed to negotiate some unique discounts on the very best apps to help you get started).
Fitbod – Best Overall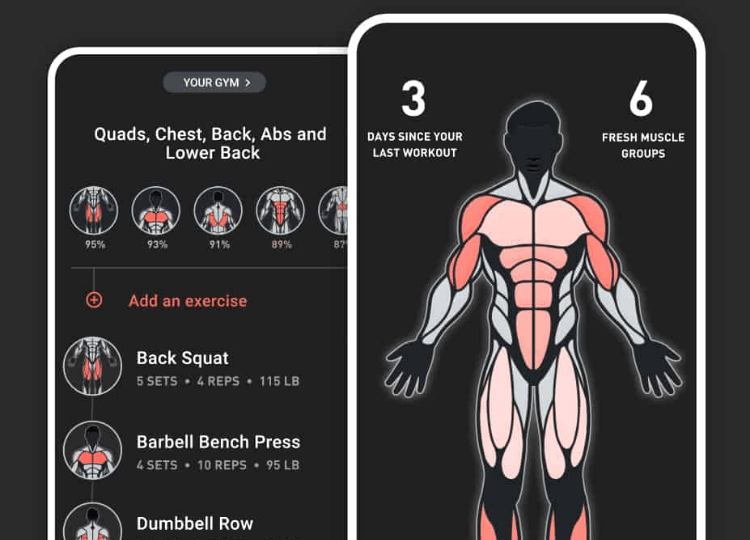 Fitbod offers a simple but effective solution for weightlifting.
It is very affordable, has incredibly positive reviews (especially considering the large userbase), and undoubtedly helps improve your strength and fitness via effective workout plans.
The app uses a nifty algorithm to help create a continuous workout plan that evolves and changes with your personal performance. Fitbod will interpret previous workouts and take into consideration your overarching goal, and create very customized workouts for you to complete.
Perhaps you're progressing quickly, or not, it doesn't matter, Fitbod will help ensure the workouts stay challenging but achievable. This creates a motivating environment that really helps keep you excited about exercising and lifting weights.
Fitbod's recommendations also adjust based on the equipment available, ideal if you're mixing between at-home workouts and going to the gym.
To learn more about Fitbod, check out our detailed Fitbod review.
We've managed to get our readers a unique 25% discount code to help you get started, making it just $5/month! Simply follow this link, or use DRUM25 on the redeem code page.
JEFIT – Best Free App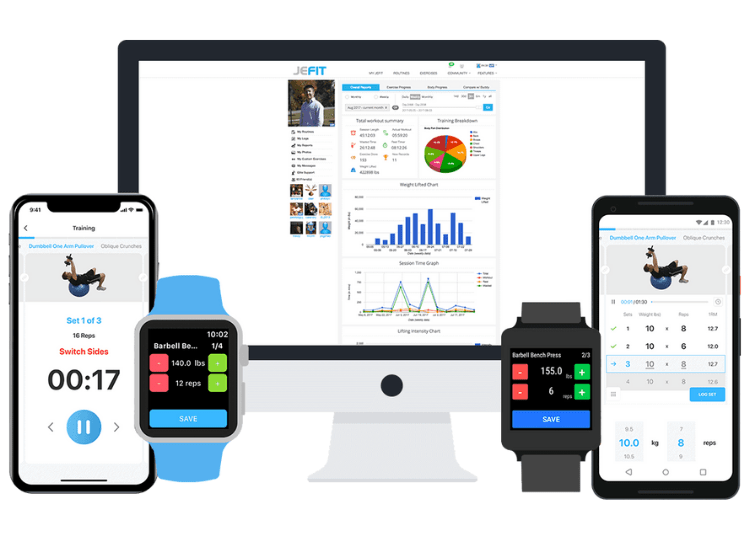 JEFIT promotes itself as quite a broad fitness app, but it's really gained traction and momentum as a weightlifting app. The tools are very much aligned with what you want if you're lifting weights.
JEFIT has the most robust free version of all the apps, hence how it has gained such a large number of downloads (around 8.8 million).
The premise of JEFIT is pretty simple…. create a plan, track your progress and review the results.
JEFIT includes a vast library of exercises… well over 1,000. This means if you're looking to create varied weightlifting plans, JEFIT has you covered.
There is a slight feeling over getting overwhelmed by the number of exercises and potential workouts to include in your plan, so if you're a beginner, you may end up creating quite ineffective exercises as you try and include too much.
Strong – Best for Tracking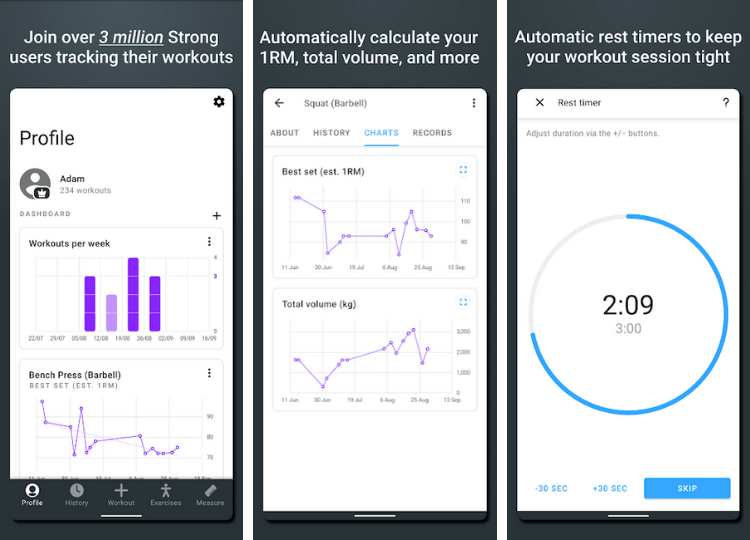 The aptly named "Strong" is a simple but effective weightlifting app, offering an intuitive way to track and record your workouts. Available on Apple Watch as well as mobile devices, its value proposition is quite simple… keep it simple.
As many other apps look to add new features, and spread themselves too thin, Strong really focuses on what it does, and making sure it does that very well.
If you really just want a tool to track your workouts, and help provide a bit of reporting to your strength training, then Strong is worth considering.
We selected Strong as best for tracking as it really makes tracking your workout stats very easy. Having 1RM, total volume, and other key performance metrics at your fingertips is great for evaluating your gains.
The plate calculator is a particular feature we really like.
The exercise library is undoubtedly large, but it doesn't really give too much attention to HIIT or functional movements and is more suited to your traditional weightlifting routines (i.e. barbell, dumbbells, etc). If you use slightly unusual equipment, it may be less intuitive for tracking.
Stronglifts 5×5 – Best for Compound Lifts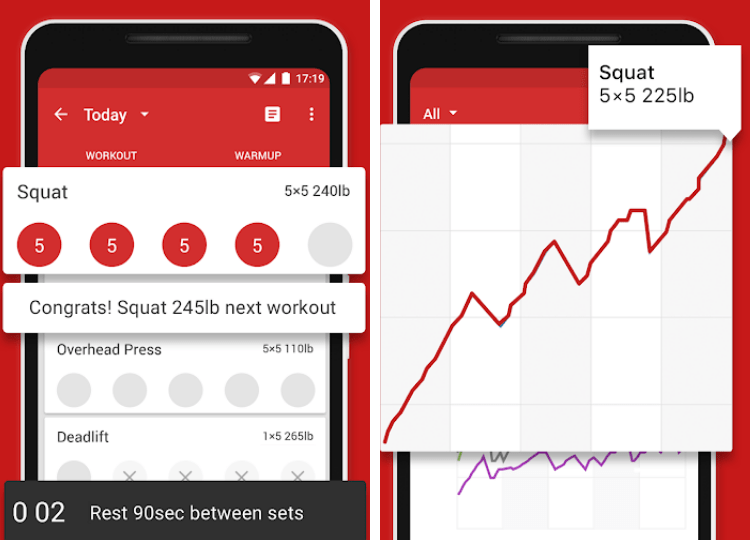 Stronglifts 5×5 is slightly unique in that it is as much a weightlifting protocol as it is an app.
Stronglifts, or the 5×5 workout, is made up of:
Workout A: Squat, Bench Press, Barbell Row
Workout B: Squat, Overhead Press, Deadlift
You alternate between workout A and B, doing 4 workouts a week. Each exercise is… you guessed it… made up of 5 sets of 5 repetitions.
This may sound relatively simple, which is it, but don't be fooled into thinking it's not an incredibly tough exercise regime to follow.
5×5 is great for building power and absolute strength, but less appropriate if you're looking to tone up and sculpt your muscles.
If you like the concept of this approach to weightlifting, then you'll love the Stronglifts app.
ClassPass – Best for Live Classes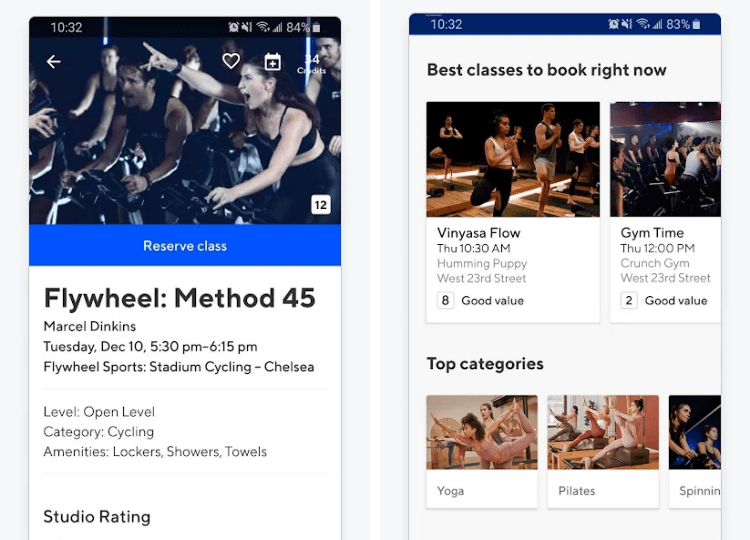 Live exercise classes and online workout streaming has become incredibly popular in recent years.
From HIIT to yoga, these live classes are led by professional coaches. The weightlifting scene is perhaps a bit behind on some of these other forms of fitness with no obvious brand coming to mind when thinking of weightlifting live classes.
If you're feeling entrepreneurial, this may have the cogs turning…
Until such a dedicated live class exists, ClassPass is probably your next best option.
ClassPass lets you select classes to join, including those led by local gym instructors. We found plenty of live strength training classes available via ClassPlass so its worth looking into if you like the idea of joining a class.
Future – Best for Personal Guidance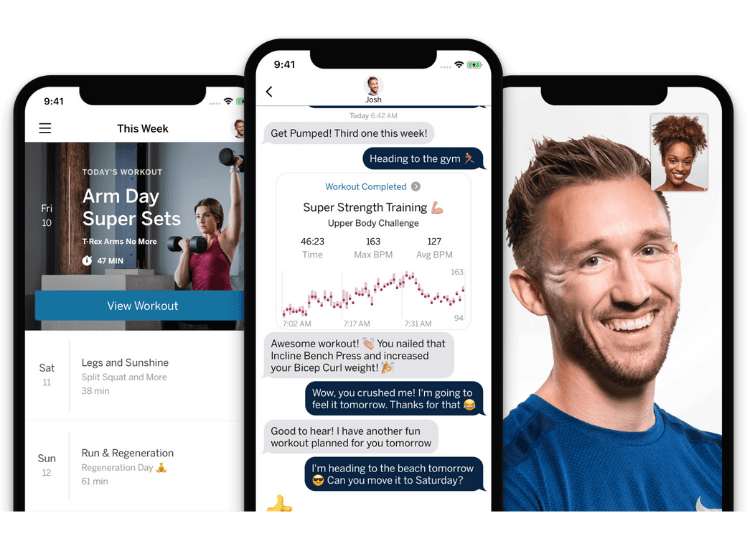 One of these apps is not like the rest…
Cue Future Fitness.
Future is a personal training app, that connects you to real certified coach. With the ability to direct message your coach 24/7, this app really takes personalized fitness to the next level.
Such features obviously come at a higher price than just a more traditional app, but the value can be monumental and really help you progress fast.
Your workout plan will be completely customized and you can even let your coach know personal preferences… e.g. you need to pick the kids up from school Tuesday morning so that workout needs to be under 15 minutes.
When you sign up for Future, you answer some questions about your goals and they match you with relevant coaches (you can also browse their full roster of coaches on their website). For weightlifting, you can simply select a coach that has experience and knowledge in weightlifting to ensure you get a workout plan that will help improve this side of your fitness.
Check out our full review of Future.
Mirror – Best for Immersive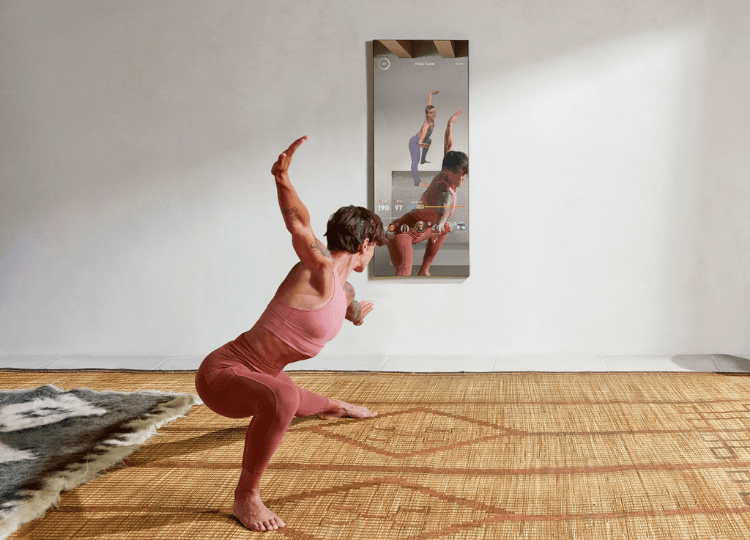 If you're looking to go all in on home workouts, a smart fitness mirror could be worth considering.
The technology is pretty new, but smart workout mirrors are promising to change the way we think about exercise at home.
Mirror is one of the leaders in that space, and offers a monthly membership to access live and on-demand workouts. The workouts include all sorts of movements, including lots of strength based routines.
As you can see your reflection in the mirror during the movements, it creates a very unique home fitness experience and helps to ensure you follow correct form and technique.
An integration with the Apple Watch, for example, is a feature that helps people to focus on their workouts, and avoid constantly holding their phone during a workout. But a smart mirror takes it to the next level. The Mirror is the ultimate option for those who don't want to keep picking up their phone during a workout and instead just want to focus on the exercises at hand.
Mirror isn't a specialist in weightlifting though, far from it… however they do have a lot of bodyweight movements and workouts, so if you want to focus more on bodyweight strength training, then Mirror could be right for you.
FiiT – Best for HIIT Workouts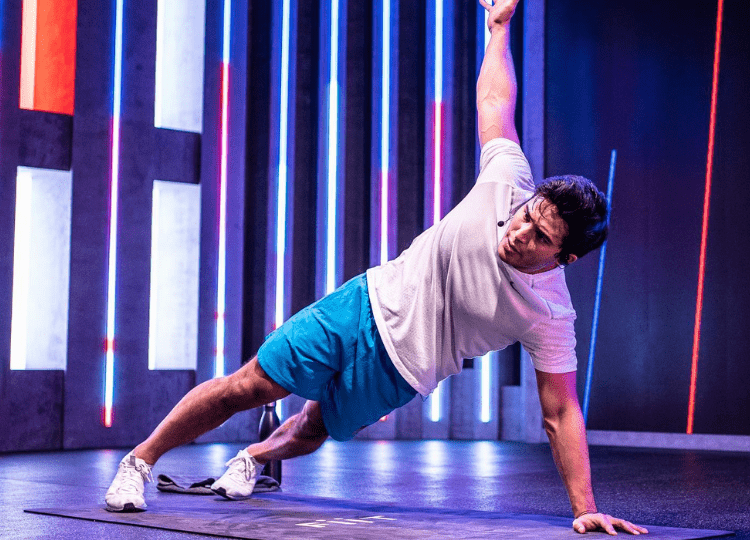 If you're looking for a more traditional weightlifting app (for bodybuilding), the top 3 brands on this list are really for you.
But if your definition of weight lifting expands into HIIT workouts and more broad strength movements, then an app like FiiT is definitely worth considering. If you want to combine lifting weights with cardio, something like FiiT is going to be really effective.
FiiT offers live classes and a huge library of on-demand workouts, covering all areas of fitness and exercise.
It also uses tracking monitors to combine workouts with stats, to create dynamic leaderboards and personal performance scorecards. This means competing against friends or family can be a lot of fun and really boost your strength training workouts.
Related Articles:
Best Fitness Programs and Apps