We are reader supported and may earn a small commission on some (but not all) links within our content to products we think will genuinely help our readers at no extra cost to you.
Thinking of ditching the gym for home workouts? There's an app for that… well, there's actually hundreds of apps for that. And that's the problem… how do you decide which one to use?
Luckily for you, we've been busy sweating away to some of the top rated fitness apps to help provide clear reviews about what we like, and what we don't like, and which apps are worth your time and money.
The FiiT app has gained a huge following over the past few years, and they've certainly been one of the key players who have ridden the at-home workouts wave of late.
This comprehensive FiiT app review is based using the app for a week, following workouts, evaluating the user-face and ultimately deciding if we liked the experience or not.
In a hurry? Why not try FiiT for yourself with a 14 day free trial by clicking the link below. 👇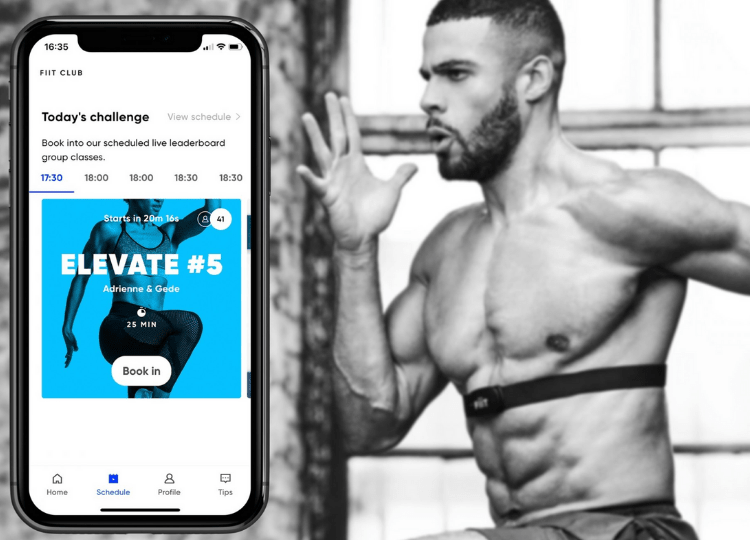 FiiT TV Scorecard
Overall: 96%
Price: 17/20
Workouts and Classes: 20/20
Customer Service: 20/20
Enjoyment: 19/20
Effectiveness: 20/20
What is FiiT TV
FiiT, or FiiT TV, is a premium workout streaming service. The category of "fitness apps" actually varies quite considerably, with many focusing more on tracking functionality, and others focusing more on their unique content.
FiiT actually does both… and does both very well.
There are over 700 workouts in the app and 20+ training plans, so there really is something for everyone. You can train to your heart's content. And for those who love data and tracking, you can sync your wearable devices to help shed light on how many calories you've burnt during the classes. If you don't have a wearable device, FiiT have their own chest strap that allows you to see your heart rate, calorie burn, reps and Fiit Points in real time.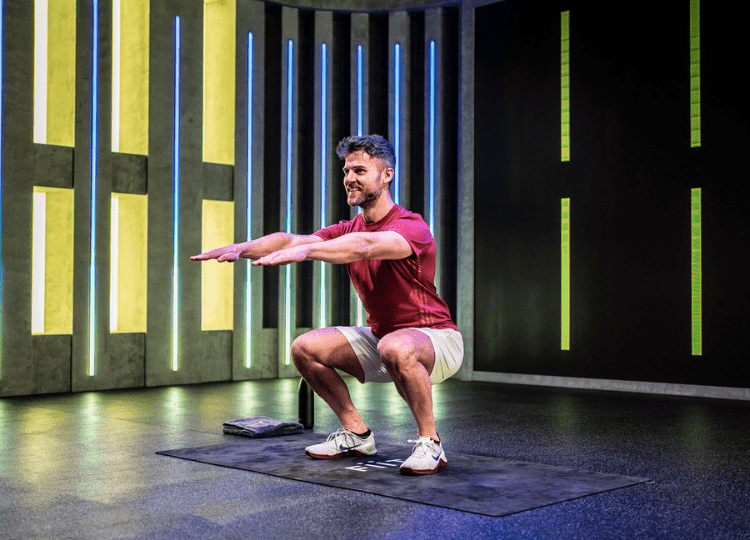 What We Like About the FiiT App
Quality of Coaches
There are two fundamental pieces to the workout app puzzle; the workouts and the tech.
There are some apps that perhaps put too much emphasis on the tech and fail to actually produce engaging workouts. FiiT definitely doesn't fall into this category… in fact, its workouts are up there as some of the best online classes we've done.
There is a seamless balance between guiding you through the workout as well as ensuring you know what to do (i.e. following correct form). The coaches also help to keep you motivated to push harder. This makes FiiT perfect for beginners, as well as more experienced athletes.
The workouts are tough and challenging, yet fun and exciting… you finish them excited about what you'll do tomorrow. That's a sign of an impressive workout app.
FiiT Club
FiiT Club is a real unique selling point for FiiT and it's surprising they don't mention it more on their website.
This is definitely one of our favourite features and perfect for the competitive type.
FiiT Club basically adds a layer of competition to the classes. You can compete against friends, family and strangers during workouts to earn points. Points are based on effort (via a tracker), not fitness level, so it might be a surprise who comes top.
Studio Vibe
FiiT go for that trendy studio vibe you'd find in a luxury gym in the city. When you're struggling for motivation at home, this excitement, noise and atmosphere makes a big difference.
Although free workouts on YouTube are great, sometimes watching someone exercise in their garden just doesn't create that same motivation like a studio class can.
With FiiT, you feel like you're joining a bit of an exclusive member's club (which based on the price, is a very good feeling indeed!)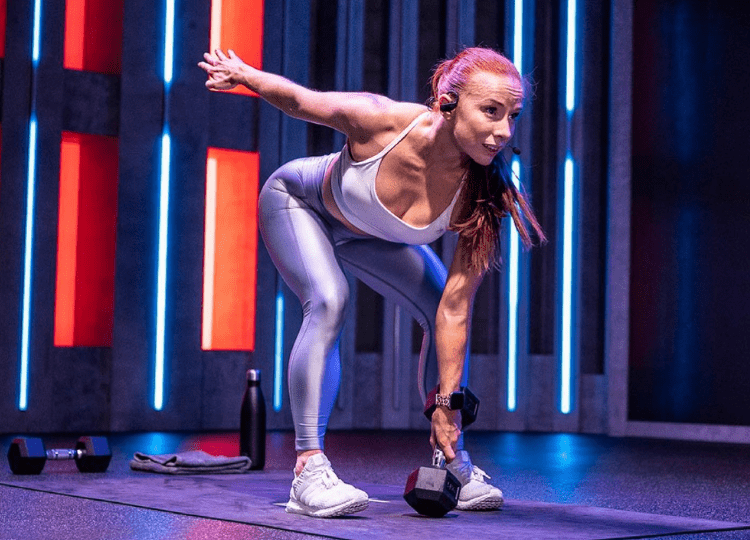 Training Plans
As well classes to follow along to, the training plans provide more structure. The plans are dedicated to specific goals (think… weight loss, strength, yoga skills, etc). The plans help take the guesswork out of fitness and make it easy to strive towards clear goals.
With many fitness apps, the amount of content is somewhat overwhelming… it's like logging into Netflix, there's a risk of spending an hour scrolling through potential workouts, and not actually exercising. Following a training plan helps avoid this and allows you to simply follow along to the next workout in the series.
The plans range from 2-10 weeks.
Leveraging Data
The ability to sync your fitness track or wearable device means you can monitor your efforts closely, and even compare to others doing the workouts on the leaderboard.
It's a subtle feature but it really does encourage you to push harder. When you can see someone overtake you on the leaderboard, it definitely motivates you to dig that little bit deeper. At the end of the day, it doesn't matter where you finish on the leaderboard (you could be competing against Olympians for all you know), but what does matter is that it helps keep you motivated and working hard during your class.
You don't need a tracker to use FiiT so if you don't have one and don't want to buy one, you can still follow along without the stats feature.
Variety of Workouts
With over 700 to choose from, there's no surprise there is a big variety in workouts.
They split their workouts and classes into 3 core pillars; cardio, strength and rebalance. Cardio and strength are pretty self-explanatory and "rebalance" basically includes yoga, Pilates, stretching and other low impact activities.
Updated Tech
As discussed further down, FiiT has incredibly good reviews on both Apple and Android. So many fitness apps have reviews that mention the app suddenly stopped working at the last update, or things along that line. FiiT, however, seem to really test and actively develop the platform to avoid bugs appearing in the code and causing issues for the end user.
Worldwide Access
FiiT is based in the UK, so if you like your fitness coaches to have a British accent, you're in luck. Originally FiiT was only for those located in the UK, but it is now accessible worldwide, including the US, Canada and Australia.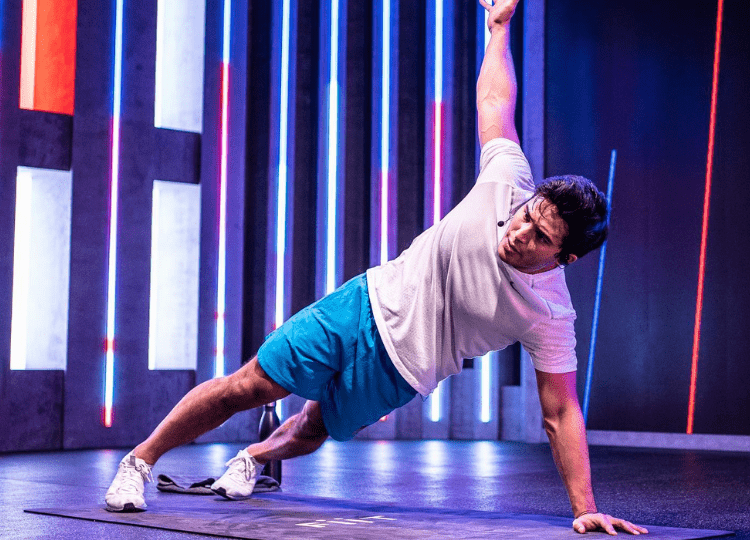 Things to Consider
FiiT costs £20/month if paid monthly or £10/month if paid annually. Therefore, once your free trial is finished, if you enjoyed it, you're much better off getting the annual package and saving 50%!
As with any app free trial, you'll want to ensure you keep an eye on when it ends to ensure you don't get billed accidently.
FiiT would also probably fall into the category of "studio workouts." By this, we mean, not old school bodybuilding or powerlifting. If you prefer lifting heavy and then resting for 5 minutes before the next rep, FiiT's approach and style may not be the best fit for you.
FiiT Reviews
It's useful to see what others say about FiiT in terms of the general mass appeal of the app.
The reviews are overwhelmingly positive, at the time of writing, a rating of 4.9/5 on the Apple store based on almost 40,000 reviews. That's seriously impressive.
On Android, FiiT has a rating of 4.8/5, based on just under 4,000 reviews.
You can sample a taste of their workouts in the free video below.
Bottom Line
The fitness workouts market is competitive with lots of options to choose from.
FiiT certainly doesn't disappoint and for us, the free trial is 100% worth giving a go.
Related Articles:
What It's Like to Use the Future Fitness App