We are reader supported and may earn a small commission on some (but not all) links within our content to products we think will genuinely help our readers at no extra cost to you.
When it comes to calorie counting, one app stands head and shoulders above the rest… MyFitnessPal.
Launched in 2005, MyFitnessPal quickly became one of the most popular apps in any category, amassing millions of downloads each year. Currently, in 2023, with an estimated 200 million users, the growth of this app has no signs of slowing.
But what's it actually like to use? And is the premium version worth it?
That's what this MyFitnessPal review aims to explain, as we discuss what we like, don't like and ultimately who we think it's best suited to.
(You can currently claim a 1-month free trial of MyFitnessPremium which means you can try it for yourself before committing to it.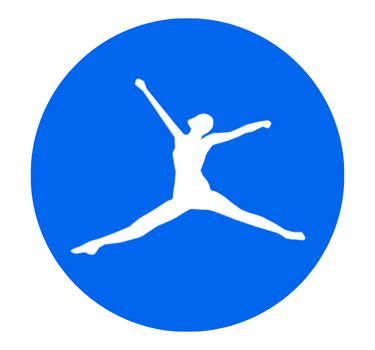 MYFITNESSPAL PREMIUM
Log calories, track progress, 14 million food database, meal plans and recipes, personalized goals, free trial.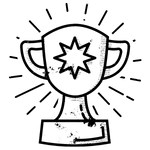 MyFitnessPal Scorecard – Updated 2023
Ease of Use – 5/5
Exercise/Workout Quality – 4/5
Performance Tracking – 5/5
Technical/Support – 4/5
Price – 5/5
Overall Rating – 4.6/5
Learn more about our review scorecards as part of our editorial review guidelines.
What Is MyFitnessPal?
MyFitnessPal is a website and app (available on both iOS and Android) that helps users track their diet and exercise. It is free to sign up and use but some features are reserved for their premium subscription.
Launched in 2005, MyFitnessPal now has an estimated 200 million users and an average rating of 4.5/5 on Android and 4.7/5 on Apple.
One of MyFitnessPal's unique selling points is its unrivalled database of over 14 million foods. This makes it super easy to track your calorie intake more accurately. Users can either scan a barcode or manually search for their food/meal in the app.
In 2015, Under Armour acquired MyFitnessPal, but subsequently sold it five and half years later. The website and app have largely remained the same despite the different owners.
In October 2022, MyFitnessPal made quite a big change to their freemium model and placed the barcode scanning feature within the premium membership… which means the free version feels quite limited now and you'll likely want to try the premium version to get a full understanding of whether MyFitnessPal is right for you or not.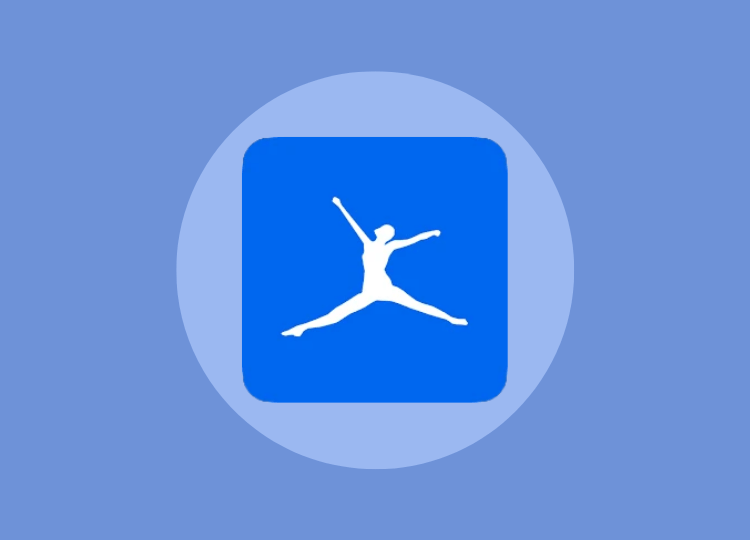 How to Create an Account and Get Started
Setting up an account is nice and easy… and quick (unlike apps like Noom which can take around 30 minutes!)
To create a MyFitnessPal account, we'd recommend just opting for the free trial of the premium version straight away (as you can cancel it anytime) so you get full exposure to everything MyFitnessPal has to offer.
You'll start by entering your details, such as age, weight, fitness goals, etc… the usual stuff you'd expect to submit to these sorts of apps. This helps MyFitnessPal better customize the experience for you and what you want to get out of it.
You'll say whether you want to lose, maintain or gain weight… which is fundamental to how MyFitnessPal will interpret your calorie counting success.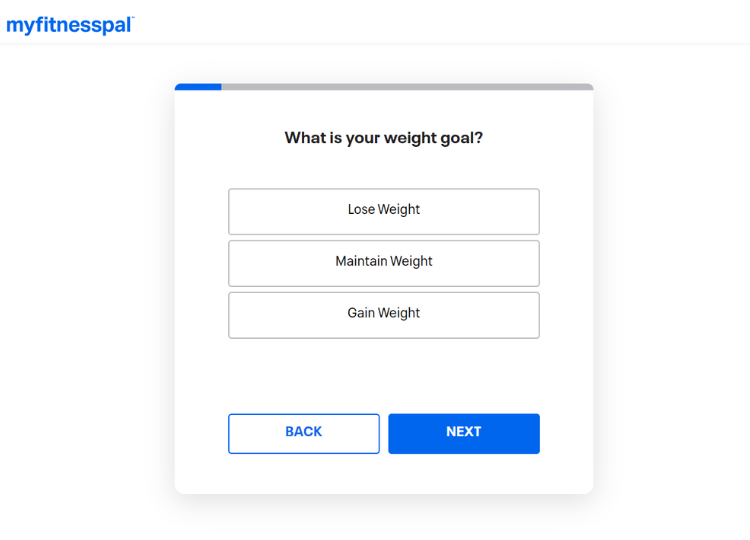 A Word On Calorie Counting
Some nutritionists don't like calorie counting, because it fails to address the different health benefits of equal calorie intake. For example, a slice of takeaway pizza and a chicken salad wrap could have a similar amount of calories… but the vitamins, protein, salt, saturates, etc, could be wildly different… and ultimately, the chicken salad wrap is going to be healthier.
So for calorie counting to work, there needs to be some common sense applied to it and acknowledging that to be healthy, it's not just about lowering calories, but also fuelling your body with the *right* sort of calories.
If you're unsure, you can leverage MyFitnessPal's recipes or other healthy recipes to give you a starting point.
(The premium version of MyFitnessPal will actually provide more insights and analysis on the macronutrients of your diet, which is a big help).
What We Like About MyFitnessPal
Inclusive User Experience – Website, iOS App & Android App
One of the first things we have really enjoyed about MyFitnessPal is the inclusive user experience… namely working on desktop, iOS and Android.
We've reviewed some amazing apps that unfortunately have been exclusive to iOS, which realistically excludes most of the global population (Android currently accounts for over 85% of total mobile devices worldwide and that number is growing).
So, for us, being able to use it on any device is nothing ground-breaking, but definitely a thumbs up.
Big Community
If you enjoy community, you'll love MyFitnessPal.
The only other fitness brand that resembles such a large and active community that we've experienced is Beachbody.
This solid community spirit behind MyFitnessPal definitely makes a difference and seeing others post success stories, encouragement, or even tips on how to use the app more efficiently, definitely provides users with a lot of value.
Setting Goals
During the set-up of your account, you can mention what your goal is… for example, lose 5lbs. By setting this goal, MyFitnessPal can then make recommendations on what adjustments you should make to your calorie/activities to help achieve that.
Although this is somewhat simplistic… it does still help. It's not to be taken as the holy grail of dashboards, but it's still a nice feature to visualize your calories during the day to quickly spot any potential reasons why you might not be hitting your goals.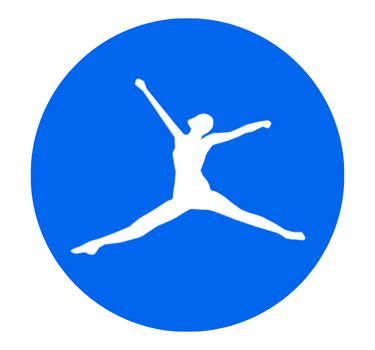 MYFITNESSPAL PREMIUM
Log calories, track progress, 14 million food database, meal plans and recipes, personalized goals, free trial.
Track Nutrition and Workouts in One Membership
Although MyFitnessPal is first and foremost a "calorie counter" – i.e., you use it to track your calorie intake/expenditure, the app also includes a large library of workouts too.
This is great for those looking at ways to burn calories.
Although the workouts aren't as intuitive as some dedicated workout apps we've tried, like Freeletics or Fitbod, they are still more than enough to provide inspiration and guidance on new workouts to follow.
The workouts are also by and large beginner friendly, which helps to boost motivation.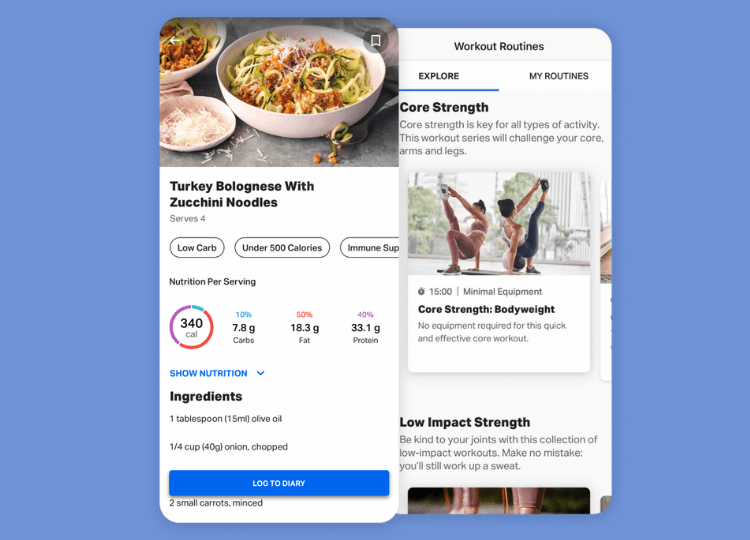 Sustainable Approach to Food and Exercise
The underlying premise of MyFitnessPal (and most calorie counters for that matter) is something we think definitely provides value for those trying to get fitter and lose weight.
By becoming more aware of the calories you're consuming and using, it helps change your mindset and mental attitude towards food and exercise.
Instead of joining an intense weight loss program for 4 weeks, only to gain the weight back once you've finished, MyFitnessPal helps improve your relationship with food and exercise by showing you how likely you are to reach your fitness goals based on your current calorie intake/expenditure.
Over time, this gives you flexibility to try new diets and foods… whilst always integrating this concept of counting calories, which we think, supports a more sustainable approach to health.
MyFitnessPal is also very good at showing the macronutrients in your day… which is very useful. This helps illustrate the nutrients your body is getting, not just the calories. For example, if 100% of your calories for the day were carbs, even if the total calories were low, it doesn't sound like a healthy diet. MyFitnessPal helps avoid falling into that trap, which many calorie counters don't offer, so that's a big thumbs up for us too.
Huge Food Database
The database of 11 million foods is hard to compete against. This vast library means you'll struggle to find foods that aren't ready to be tracked.
This is a common issue with subpar calorie counters, where they may not recognize certain foods or meals, which ultimately means they become much less accurate.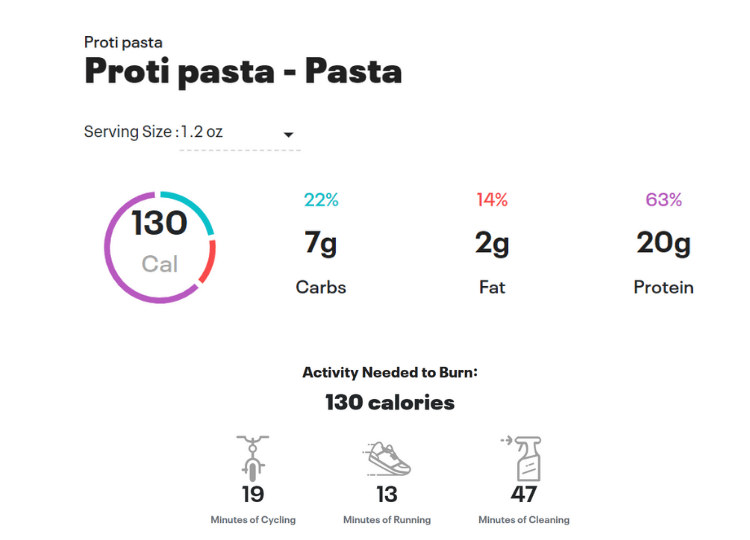 Customizing Your Goals
The premium version of the app includes a really nice feature that allows you to change your goals throughout the week. For example, you can adjust your goals for certain days, perhaps when you know you'll go to the gym, or perhaps when you know your calorie intake is going to be higher.
This means you can create a calorie tracking experience that better reflects your lifestyle, and thus, is more likely to be something you stick with.
Lots of Compatible Apps
MyFitnessPal has always been very compatible with wearable devices, like Fitbit and Apple Watch. This means you can sync your activity and your calories in one place.
This is avoids having to manually enter the walk or run you just did, as the fitness tracker will automatically upload that to MyFitnessPal.
The downfall is really in the accuracy of the fitness trackers… these aren't as useful for activities like strength training, for example, so that might still need to be entered. Luckily, MyFitnessPal actually copes with strength based workouts very well and will adjust calories burned based on the weight, reps and sets you do.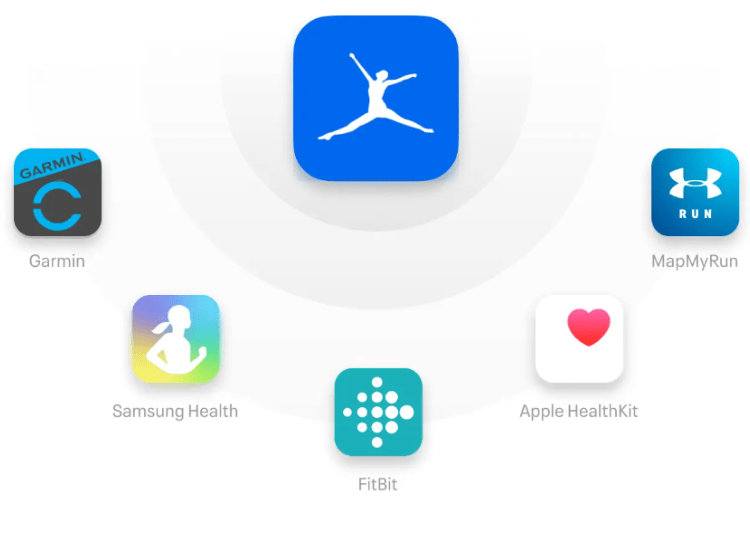 Great for Beginners
Ultimately, tracking calories can definitely be a good thing, especially if you want to lose weight and currently don't know how many calories you're actually consuming.
Even just using MyFitnessPal premium for a few months might shine new light on your usual diet and highlight a handful of foods that could be worth ditching.
The instant feedback you get from logging your nutrition and activity in an app can really help you understand where you might be going wrong much faster… which in turn can help you make changes to reach your fitness goals.
(For example, liquid calories are often ignored in people's mind, but they can certainly add up… and MyFitnessPal will help identify this).
Customer Reviews are Mightily Impressive
Our own experience of MyFitnessPal has been very positive, and we would recommend both the free and premium versions… and it looks like we're not alone. The online customer reviews are quite frankly amazing.
With over 200 million downloads, you would expect to pick up your fair share of negative experiences, but MyFitnessPal really has delivered a positive outcome for the far majority of these users.
On Android, the average customer rating is 4.5/5, based on 2.5 million reviews, and on iOS, the average customer rating is 4.7/5, based on 1.4 million reviews.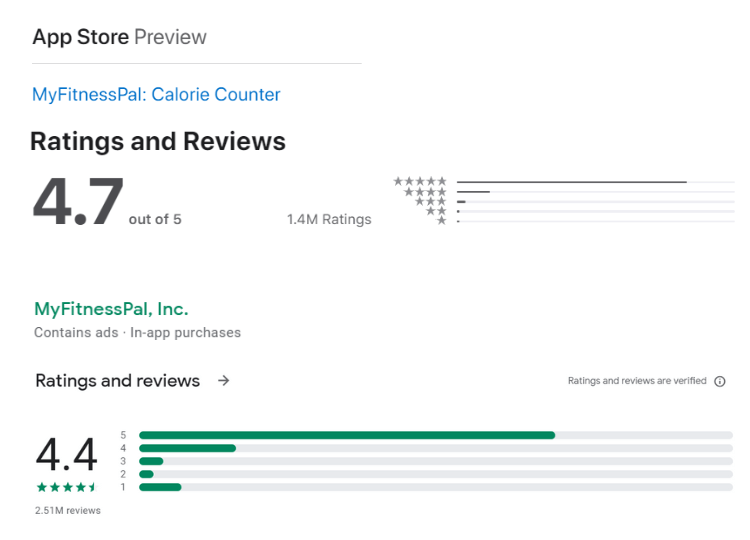 Things to Consider
Calories Burned Are Estimates
MyFitnessPal offers a great solution for tracking calories… but these are just estimates, so take them with a pinch of salt (metaphorically of course!)
Especially with exercise, it's very hard to determine how many calories you've burned without knowing how intense you were doing it. Heart rate monitors and trackers like Apple Watch will improve this accuracy, so they might be worth considering if you really want it to be as accurate as possible.
The Data You Input is Key
Although MyFitnessPal has a beautiful interface and dashboard, the core app is all about data… so inputting incorrect data will simply result in inaccuracies.
Things like forgetting to mention you added a huge dollop of mayo on that sandwich… or the fact your "portion" of cereal is in fact double what the app thinks is a portion, could create very different reports by the end of the day.
Fitness Isn't Just About Calories
As we mentioned at the start of this MyFitnessPal review, fitness isn't just about counting calories… it's also about consuming foods that include plenty of nutrients that help support a healthy body.
(To access this data, you need the premium version, as this helps shine more light on your macronutrients, not just total calories.)
Similarly, not all exercise is created equal, even if it appears to burn the same amount of calories.
Healthy lifestyles largely include a balance, both in terms of food and exercise… so avoid getting obsessed with creating a "calorie deficit" and use that as a guide, along with ensuring you're getting nutrient-rich foods and a variety of exercise.
It's Not a "Diet"
It's useful to remember that MyFitnessPal isn't a diet. People often compare it to Noom and other diet apps… when the reality is, it's a tracker, that helps you understand your current nutrition and activity levels.
If you want to lose weight, or get fitter, it's about acting on this data and making changes based on what you're seeing.
Online MyFitnessPal Reviews
We like to look at what other real users think of any app or product we review. The video below shows a walkthrough of how to use MyFitnessPal from KevTheTrainer, including his thoughts on the app and tips for making the most of it.
FAQs
Is MyFitnessPal Free?
MyFitnessPal is free to use. You can use the website, iOS app and Android app for free.
There is a premium version that gives you access to more features.
How Much Does MyFitnessPal Premium Cost?
MyFitnessPal costs $19.99 per month or $79.99 per year. You can currently enjoy a 1 month free trial of the premium version before you're charged.
MyFitnessPal Free Vs Premium
The free MyFitnessPal account focuses on the ability to track food and activity. You get unlimited access to this tracking feature.
MyFitnessPal premium allows you to track macros and nutritional goals (including nice visual dashboards), access to healthy recipes and nutritional plans, no ads and more advanced food analysis and insights.
How Accurate is MyFitnessPal Calorie Counting?
MyFitnessPal benefits from having a huge database, improving the accuracy of their calorie counting, however, these are still often estimates and the exact calories may differ slightly.
For example, although MyFitnessPal lets you enter extremely granular data, such as "half a banana"… and has both large and medium bananas to choose from, it's still hard for this to be exactly right (because bananas can vary so much).
(In contrast, scanning the barcode on a 330ml can of Coca-Cola, for example, would actually be 100% accurate because the calories and nutritional contents are standardized).
The overall accuracy of MyFitnessPal depends on the data you input. If you forget to enter any food, or inaccurately log your exercise, this will make the reporting in MyFitnessPal less meaningful.
If you can sync a wearable device, such as a Fitbit or Apple Watch, to track your exercise, this will likely help improve the accuracy of your exercise logging.
Why Should You Trust Us Anyway?
Our reviews aim to cut through the marketing jargon and help you understand what value you can expect to gain from a product or service. For this MyFitnessPal review, we used the app and all its major competitors, giving us first-hand experience of how the app compares to similar products.
Bottom Line
For us, it really is still the king of calorie counting apps, as long as you have access to the premium features.
The data and user-interface mean that it is the perfect tool for calorie counting. The ability to track food and activity is a great way to support a healthy lifestyle, and we would therefore recommend it to anyone looking for insights to better support their weight loss or fitness goals.
The accuracy is largely influenced by the data you input… so bear that in mind.
With a one month free trial of the premium currently available, it's worth signing up and seeing how you get on for yourself.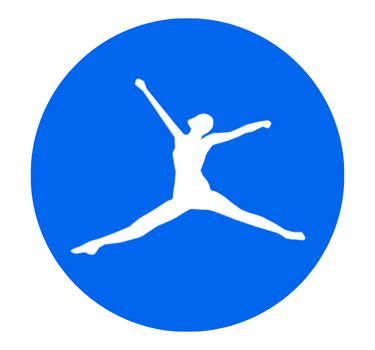 MYFITNESSPAL PREMIUM
Log calories, track progress, 14 million food database, meal plans and recipes, personalized goals, free trial.
Related Articles
Alpha Progression Gym Logger Review