FEATURED TRAINING PLAN
BODYWEIGHT BASICS
This full body workout plan doesn't require any equipment and offers a simple way to improve strength.
REDEFINE WHAT YOUR BODY IS CAPABLE OF
Each year, over 1.5 million readers trust Fitness Drum to provide actionable fitness advice, training plans and reviews.
Our content has been featured in… DAILY FIX
Get fitness smart with this week's exercise guides. View all.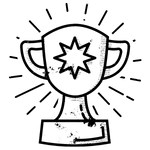 FREE FITNESS PLANS THAT GET RESULTS
We'll help you find a fitness plan that suits your goals, preferences, and lifestyle.
We'll also make it easy to track your progress as you follow along.
LIFESTYLE
Don't miss out on some of the top reads this week. View all.
WELCOME TO FITNESS DRUM
We believe life is more exciting when you feel fit and healthy…
That's why we ensure all our content is accurate, reliable and actionable – so it can truly help make a positive impact in your life. Our editorial process ensures only high quality, well researched content gets published, and we always update content to keep it relevant.
Our mission is to help people like you enjoy better movement so you can feel empowered to seek adventure and keep doing the things you love. We are proud to create inclusive digital fitness that is accessible for everyone… which is why our fitness training plans and virtual challenges are free and always will be.
REVIEWS YOU CAN TRUST
We go above and beyond with our product reviews to ensure they provide genuine value to our readers. View all.
EXCLUSIVE WORKOUTS, REVIEWS & OFFERS
Join thousands of subscribers and get exclusive content delivered straight to your inbox once a week.