We are reader supported and may earn a small commission on some (but not all) links within our content to products we think will genuinely help our readers at no extra cost to you.
As one of the top accredited personal training course providers and most recognized certifications globally, ISSA has an impressive reputation when it comes to delivering effective fitness knowledge.
But how do their yoga certifications stack up against others? And what's the difference between the Yoga Fundamentals and the Yoga 200 certificate?
We've got you covered…
This ISSA yoga certification review delves into everything you need to know about both the original ISSA Yoga Fundamentals course and the newly released Yoga 200 certification (which is RYT-200 accredited!)
We discuss pros, cons, features, learning experience, and who we think these certifications are best suited to.
In a hurry? Here's the TL;RD – We really like both yoga certifications from ISSA, but due to the fact Yoga 200 is Yoga Alliance approved (RYT-200), we think it's the better option for most students. Check the latest deals below, or keep reading to learn about our experience with the certification.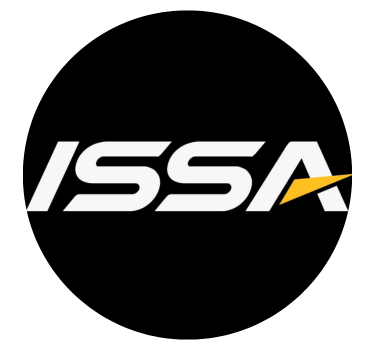 ISSA YOGA 200 CERTIFICATION
RYT-200 accredited course, live virtual studio study, comprehensive introduction to teaching yoga.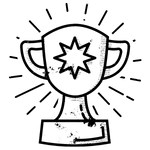 ISSA YOGA 200 Scorecard – Updated 2023
Career Development – 5/5
Business Impact – 4.5/5
Ease of Use – 4/5
Support – 5/5
Price – 5/5
Overall Rating – 4.8/5
Learn more about our review scorecards as part of our editorial review guidelines.
ISSA Yoga Certification – Overview
ISSA currently offer 2 yoga courses – Yoga Fundamentals and Yoga 200.
We originally reviewed Yoga Fundamentals and rated it very highly. Our only criticism was the fact it wasn't Yoga Alliance approved (RYT), which we know a lot of budding yoga teachers want.
As if by magic, a year later… ISSA launched Yoga 200, a fully accredited Yoga Alliance certification.
We've outlined what you get with each certification and what topics each one covers.
Yoga 200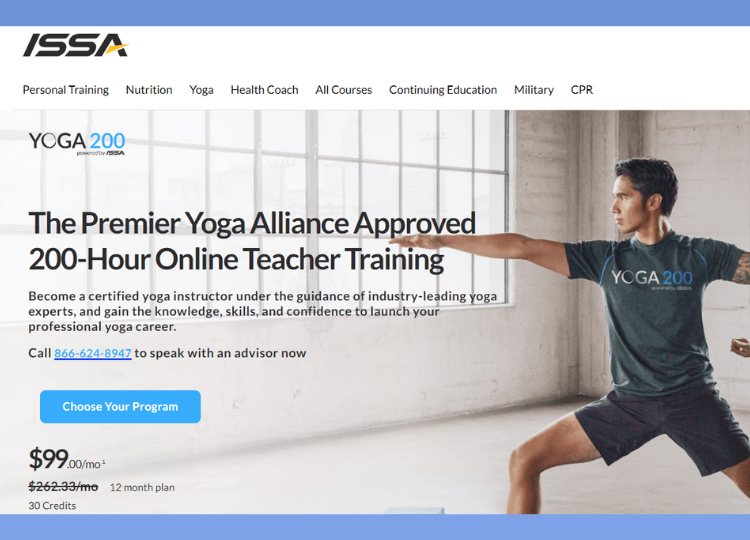 What's Included
Yoga 200-Hour Teacher Training Manual.
Asana Guidebook.
LIVE Weekly Virtual Study Studio Sessions.
30 Hours of Immersive Video Lectures.
Worksheets & Suggested Practice Sessions.
Guided Meditations.
Signature Foundational Yoga Class with 37 poses.
Yoga Alliance Eligibility.
CPR/AED Course.
What You'll Learn
PRINCIPLES OF TEACHING
PRINCIPLES OF CUEING
PRINCIPLES OF SEQUENCING
INTRODUCTION TO INTEGRAL ANATOMY
MEDITATION & PRANAYAMA
HISTORY & PHILOSOPHY
ETHICS
PROFESSIONAL DEVELOPMENT
RESOURCES
Yoga Fundamentals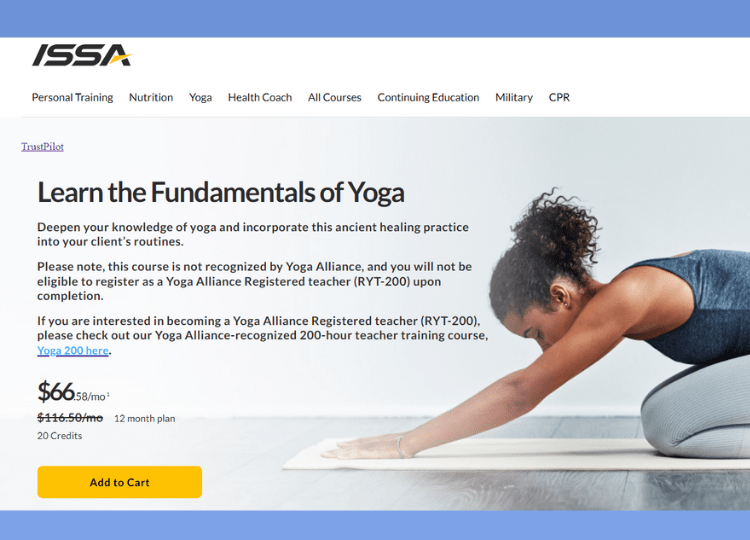 What's Included
Certified ISSA yoga online textbook.

100 multiple choice questions and 6 essay questions

.
Library of video lectures to help you learn.
Unlimited educational support.
Online.
One free exam retake.
Nationally accredited by the NBFA (National Board of Fitness Examiners).
Free NCAA accredited exam with it.
What You'll Learn
THE HISTORY AND FOUNDATION OF YOGA
STRUCTURAL AND FUNCTIONAL MOVEMENT
YOGA APPLICATIONS OF FUNCTIONAL ANATOMY MOVEMENT
YOGA POSES – STANDING POSTURES
YOGA POSES – FORWARD BENDS
YOGA POSES – BACKBENDS
YOGA POSES – SUN SALUTATIONS AND TWISTING POSTURES
YOGA POSES – ARM BALANCES
YOGA POSES – INVERSIONS
YOGA POSES – SEATED POSTURES
TEACHING PRANAYAMA
CLASS DESIGN
COMMUNICATION AND CUEING
INCLUSIVE YOGA INSTRUCTOR
CLASS PREPARATION
PROFESSIONAL YOGA PRACTICE
THE PHILOSOPHY OF YOGA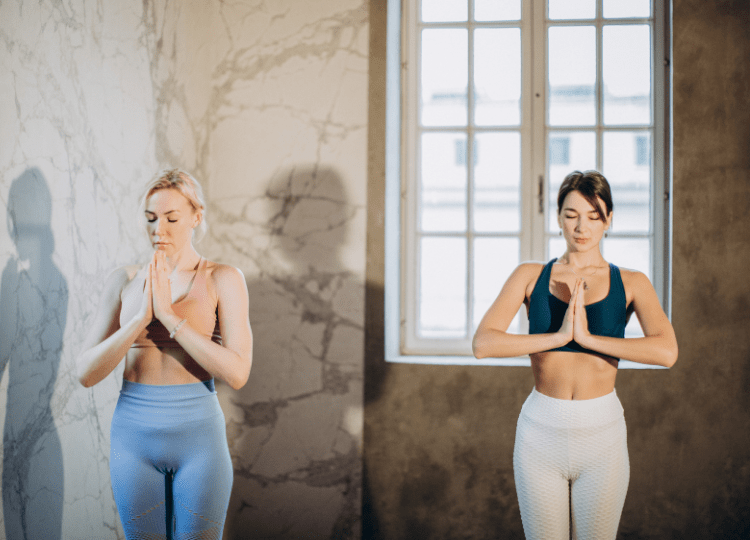 What We Like About ISSA Yoga Certification
Learn to Teach Yoga, Not Just Practice It
We think one of the main benefits of any sort of yoga instructor training, is that it helps you learn how to teach yoga, not just practice it.
You could be extremely gifted at yoga, able to hold the most difficult of poses with ease… but if you can't teach and share your knowledge effectively with others, then you might not actually end up getting the best feedback from your clients.
ISSA is a fitness learning business, with roots in accredited personal training courses. They understand the need for their customers to become good educators and communicators, to ensure they land themselves jobs after signing up to these courses. Their yoga course is no different… it is built with you in mind, to help you develop your career.
Ultimately, we feel by following along to the modules and classes in both Yoga 200 and Yoga Fundamentals, you'll be in a very good position to lead entry level yoga classes… even if you're a complete beginner.
Illustrates Your Expertise
There is no "official" governing body for yoga… i.e. anyone can do it and anyone can teach it.
But, if you want to get hired by a gym or launch a yoga studio and attract new clients, having a certification is an easy way to illustrate your expertise… especially if that certification is approved by Yoga Alliance.
Yoga Alliance is a non-profit organization representing the yoga community… it's the largest in the world and often seen as the golden standard. Yoga courses that are Yoga Alliance approved follow the highest standards when it comes to course material and ethics.
For us, this is where ISSA Yoga 200 offers significant benefits as it means students can use "RYT-200", which definitely carries some authority in the wellness space.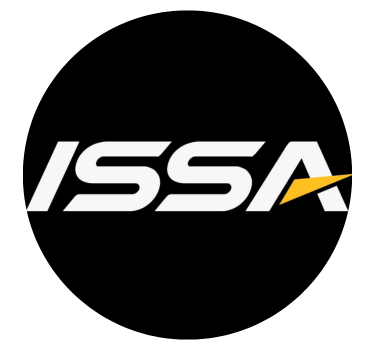 ISSA YOGA 200 CERTIFICATION
RYT-200 accredited course, live virtual studio study, comprehensive introduction to teaching yoga.
Teachings Are Based on Proven Scientific Practices
Yoga is quite a broad discipline with many styles and approaches. With strong roots in meditation and lifestyle medicine, some yoga "influencers", teachers and brands can sometimes make claims that aren't actually backed by science… which can unfortunately give yoga a bad name.
Luckily, ISSA focuses on the science of yoga and ensures all teaching material is accurate and reliable. It focuses on the proven benefits of yoga, which can help you better explain this to your clients too.
ISSA Yoga 200 follows the course material set out by the Yoga Alliance, you can be sure it meets the content requirements for yoga.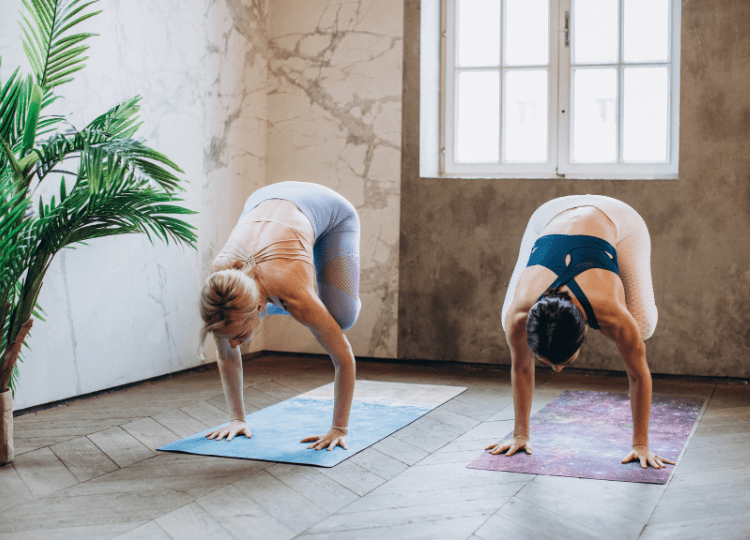 Helps Differentiate Your Practice Locally or Online
When there are multiple yoga studios and instructors in the same region, customers ultimately need to decide which one they'll attend.
Being able to state that you're an accredited yoga instructor, from a trusted supplier like ISSA is definitely a big advantage.
It can instantly set you head and shoulders above competitors if they aren't accredited.
Similarly, if you're trying to increase your online clients, it can be even more competitive, so having a yoga certification is likely going to be a requirement too.
Yoga 200 Gets an Upgraded Dashboard
Compared to other fitness education providers, we think ISSA has a very good portal and online learning experience… but, the Yoga 200 appears to get an upgraded dashboard that makes things even easier to follow.
The course is split up into each module, which shows your progress through it. You also get badges as you complete different topics throughout the course.
This is a simple but really effective way at boosting motivation.
You can also download the files for each module too… ideal if you want to study offline at any point.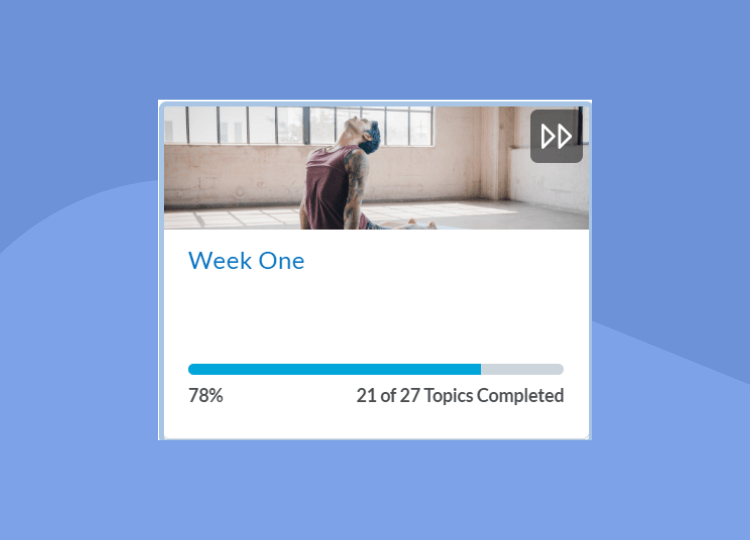 Help You Understand How to Use Yoga to Benefit Different Types of Clients
One of the things we really like about ISSA's training, both yoga and other topics, is that their courses help you understand how to use this knowledge to benefit your clients… including different types of clients.
Good yoga instructor training isn't just about gaining an in-depth knowledge of yoga, it's about learning how to create change for others by using yoga.
Understanding how yoga could equally benefit a 21 year old female, or a 70 year old man, is very important. These yoga classes would likely look very different, even though they both fall under the umbrella term of "yoga."
Ultimately, this ability to leverage yoga to create positive change for various needs is how certain yoga instructors will see substantial growth in their careers or businesses.
Virtual Study Studio
For those wondering if a yoga course that is 100% online feels a bit isolated… the Virtual Study Studio helps keep things personal, fun and engaging.
This weekly, live session allows you to ask questions and chat with fellow students. It's great for those with any specific questions.
If you can't make the live sessions, a recorded is added to your dashboard to access at your convenience.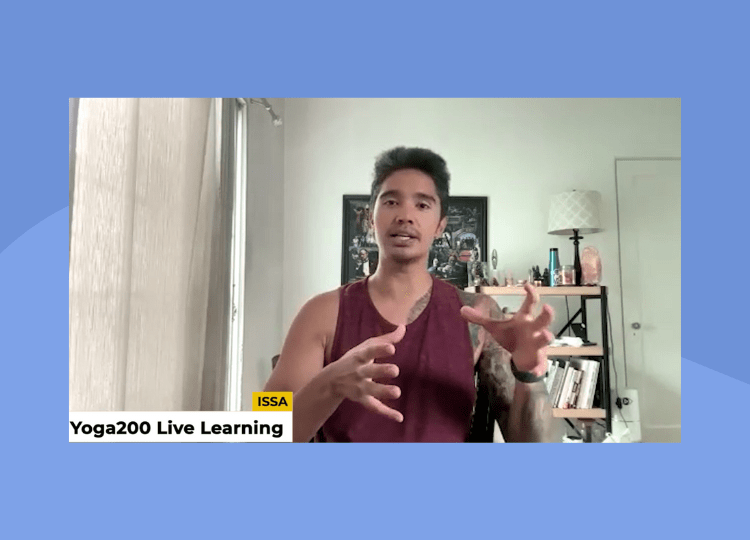 The Value of Yoga for Personal Training
The ISSA yoga certification offers a lot of value for personal trainers in particular. Firstly, you can use the certification as one of your CEU (continuing education) models or included as part of their personal training certification bundles.
Although yoga may not be your primary focus, in terms of landing clients, or getting hired, a yoga certification is bound to look impressive.
Group classes can also be a great way for personal trainers to scale their operations, and yoga lends itself very well to that too.
Gym Requirements and Interviews
If you're just starting out in the world of yoga, fitness and wellness, you may just be hoping to land some interviews.
Already having an accredited yoga certification like RYT-200 means an employer could allow you to lead classes as soon as you're hired… which is a big bonus for them, and likely gives you that edge during the hiring process.
Many gyms may even ask for a yoga certification for some roles, as the popularity continues to increase.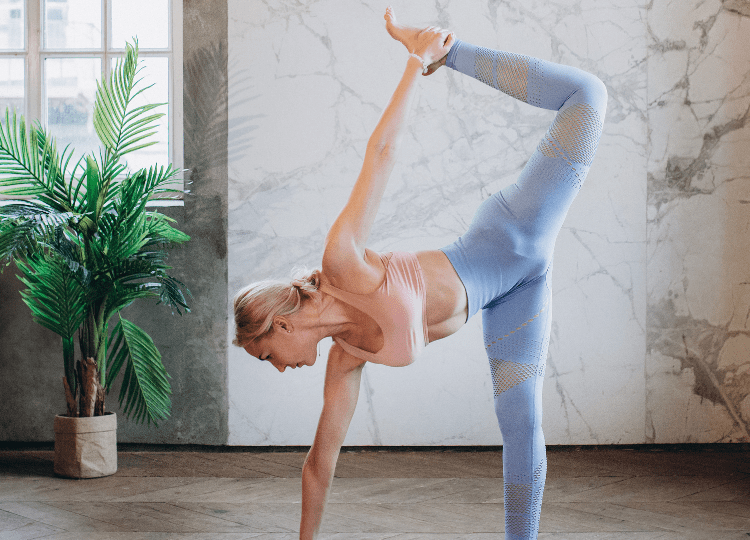 Count Towards Your CEUs
ISSA Yoga Fundamentals certification contributes 20 credits towards your CEUs and Yoga 200 certification contributes 30 credits.
Learn 100% Online
Being 100% online is a great benefit for anyone who just wants to get started straight away. You don't need to wait for a local seminar, and invest in transport and accommodation… instead, you can sign up and start learning within a few minutes.
The certificate ends with a 100 question exam (multiple choice). You need 80% to pass and you get 1 free retake if required.
The exam is also untimed, and open-book.
The Yoga 200 is a 10 week course but you can go at your own pace.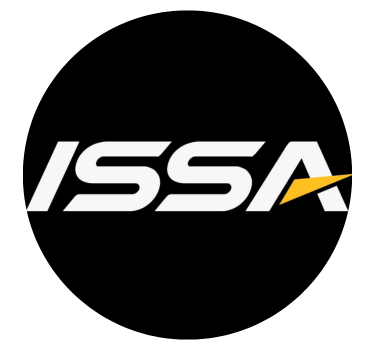 ISSA YOGA 200 CERTIFICATION
RYT-200 accredited course, live virtual studio study, comprehensive introduction to teaching yoga.
Things to Consider
Yoga Alliance Approved
One of the main things to consider when searching for yoga certifications is whether you want it to be Yoga Alliance approved.
ISSA Yoga 200 is Yoga Alliance approved which means students passing this exam are eligible to use RYT-200 to illustrate their expertise.
You need to manually register with Yoga Alliance once you've finished the course to get your official "RYT-200" status. This includes a small fee, and chance to rate your experience with ISSA. ISSA explain how to do all this very easily within your student portal.
This is optional and you don't have to register with YA if you don't want/need to.
Homework Assignments
As well as a final exam, you need to complete every module quiz and multiple homework assignments throughout the course.
The quizzes can be retaken as many times as needed.
The homework assignments aren't graded, but they must be completed to gain your certificate (don't be put off by these assignments, they are often used as a way to make you think about the module you've just finished).
IRL Yoga Courses
ISSA yoga courses are 100%, so if you think you'd enjoy IRL (in real life) yoga training, you might want to check out local suppliers that can offer these sorts of experiences.
IRL yoga training might be better suited to those who want a more hands-on experience.
ISSA Yoga 200 Vs ISSA Yoga Fundamentals
| Features | Yoga 200 | Yoga Fundamentals |
| --- | --- | --- |
| Price | $99/month (12 months) | $66.58/month (12 months) |
| Beginner-Friendly | Yes | Yes |
| Yoga Alliance Approved | Yes | No |
| Available within ISSA Master Trainer Bundle | Yes | Yes |
| Who's It Best Suited To | Aspiring Yoga Teachers/Fitness Professionals | Anyone Interested in Yoga |
| Product Page | View Yoga 200 | View Yoga Fundamentals |
Who is ISSA Yoga Certification Best Suited To?
We think the ISSA Yoga 200 certification is best suited for aspiring Yoga Instructors and CPTs that want to learn more about yoga.
Gaining a RYT-200 accredited certification will unquestionably help with career opportunities too.
With just shy of 9,000 reviews on TrustPilot and an average rating of 4.7/5, it's clear ISSA delivers exceptional results for their customers, which helps remove any buyer's remorse when thinking about what yoga certification to get.
Who is ISSA Yoga Certification Not Suited To?
If you want a IRL yoga training experience, you might prefer finding a local supplier that can offer a more hands-on experience.
If you're a CPT (or looking to become a Personal Trainer), and considering additional specialisms to add to ISSA bundle offers, or any further education courses, you may naturally prefer topics like nutrition, corrective exercise, or group fitness classes… instead of yoga.
We recently reviewed ISSA Strength and Conditioning certification and ISSA Running Coach as two other options worth considering.
Bottom Line
ISSA has some of the most impressive online reviews of any fitness instructor training provider and their recognition helps their certifications have instant impact with both employers and clients.
We think both ISSA yoga certifications are a great option for Personal Trainers and fitness coaches looking to further expand on their knowledge and expertise… but the Yoga 200 comes with the Yoga Alliance seal of approval, so that's our recommendation for most students.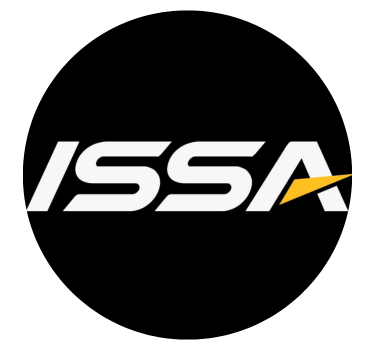 ISSA YOGA 200 CERTIFICATION
RYT-200 accredited course, live virtual studio study, comprehensive introduction to teaching yoga.
Related Articles