We are reader supported and may earn a small commission on some (but not all) links within our content to products we think will genuinely help our readers at no extra cost to you.
If you like the idea of following dance based workouts that focus on sculpting, toning and all-round fitness… then you'll want to keep reading.
The Sculpt Society, created by celebrity trainer Megan Roup, aims to give anyone around the world the same access to effective exercise classes and programs that she's carefully crafted over years of experience.
In this review, we outline everything you need to know about The Sculpt Society, including what we like, don't like, and ultimately if it's worth the money or not.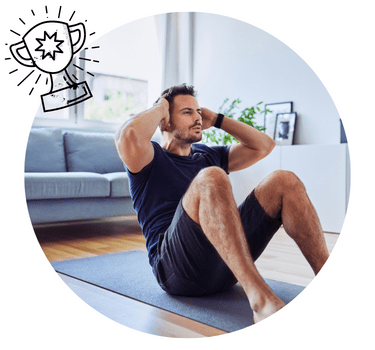 BEST OF THE BEST – 2023
Discover which online workout programs and fitness apps made our shortlist (inc. unique discount codes).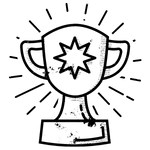 The Sculpt Society Scorecard – Updated 2023
Ease of Use – 4/5
Exercise/Workout Quality – 5/5
Performance Tracking – 4/5
Technical/Support – 4.5/5
Price – 4.5/5
Overall Rating – 4.6/5
Learn more about our review scorecards as part of our editorial review guidelines.
What is The Sculpt Society (TSS)?
The Sculpt Society (also referred to as the TSS Method) is a fitness program created and led by Megan Roup.
It is a hybrid program that brings elements of dance classes, bodyweight exercises, barre and sculpting movements, to create an inclusive exercise program that is designed to get you results.
The TSS Method is also about feeling confident and enjoying the workouts… which is reflected in Megan's friendly and welcoming approach to online classes.
There are a few different programs you can follow along to within the app, including a beginner version, as well as a pre/postnatal version. There are also new on-demand and live classes added in each month.
How it Works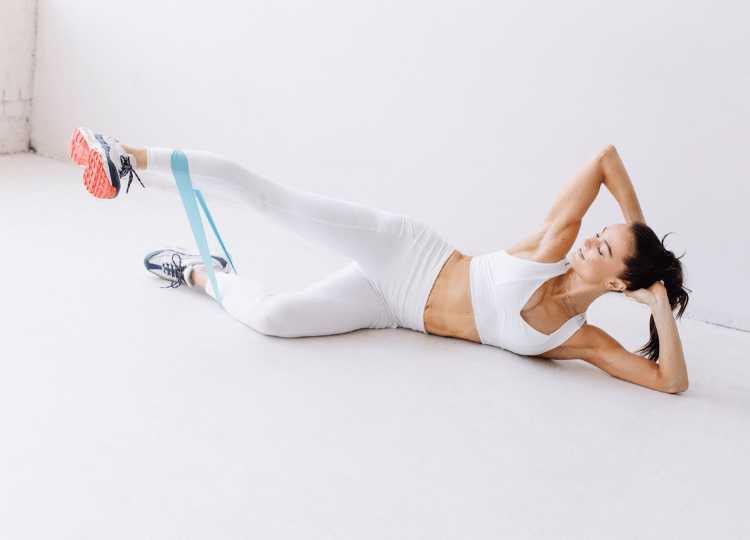 Getting started is easy. Simply visit thesculptsociety.com and start a free trial. This will involve creating an account (which only takes a few moments) and you'll have instant access to the TSS app… including programs, classes and other features. You can access all the content on your phone, computer or cast it to your TV.
The free trial is valid for 7 days on both the monthly and annual plans, so you can try it before you commit. If it's not for you, simply cancel it before your trial is over.
We generally think having an ongoing membership is a better approach to fitness programs and helps you stick to the program for longer. The classes and workouts simply become embedded in part of your weekly routine.
How Much Does it Cost?
The Sculpt Society currently costs $19.99/month or $179.99/year (which translates as $14.99/month).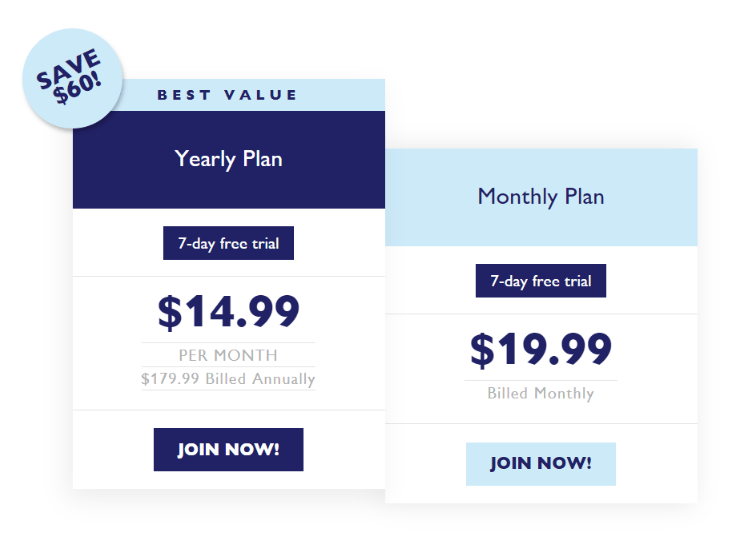 What We Like About It
Live Classes and Coffee Chats
Considering the price, the live classes (and post-workout coffee chats) were a welcome surprise. There's something about live classes that boosts motivation. This also provides a better opportunity to ask questions, engage with the community and generally feel more a part of the program.
Due to the interactions that can be had with live classes, you'll likely gain more insights from Megan and the opportunity to ask questions can help substantially in getting personal recommendations from a world class trainer.
In comparison to just following YouTube videos or relying solely on on-demand workouts, this feature is definitely a big selling point for The Sculpt Society.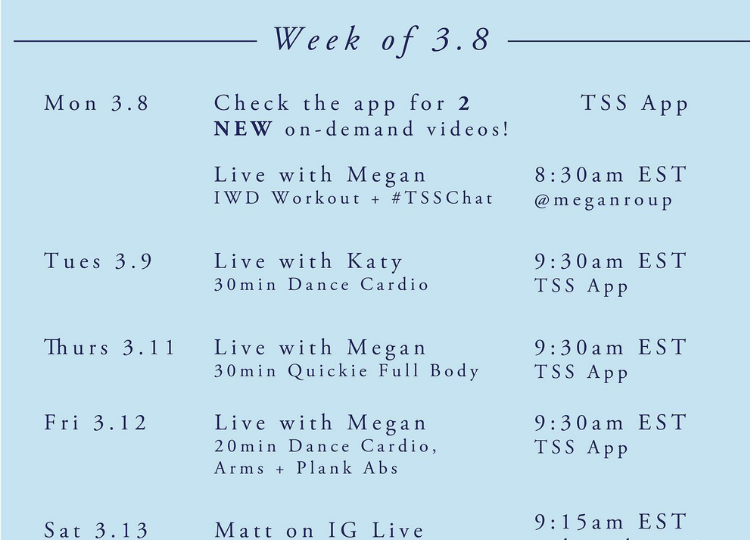 Benefits of Dance, With Simple Choreography
Dance workouts are a fundamental piece to classes… which may sound daunting if you've got two left feet, but The Sculpt Society makes this very inclusive and accessible. The choreography is fun and engaging, yet simple and beginner friendly at the same time.
Even though it's simple, it still feels like dancing, as opposed to other dance workouts that are just a HIIT workout with music in the background.
You'll find that dancing is a fantastic way to burn calories and get the heart pumping. Even without the added sculpting movements, this may well be a more effective approach to fitness than your current training.
If you're keen on really learning advanced dancing choreography, it's worth checking out STEEZY.
Dedicated Pre/Postnatal Program
If you're a new (or expecting) momma, then the specific pre/postnatal program is a great addition to the app, and likely something you'll want to follow along to.
This has more specific exercises and movements that are safe and effective for pregnancy and post-birth.
Megan uses her own experience and helps provide a very supportive environment to stay on top of your fitness.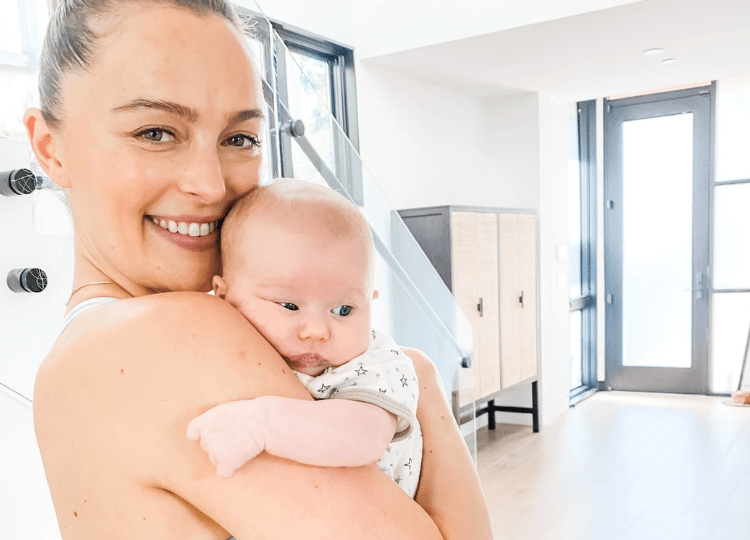 Leverage the Undervalued Skill of "Sculpting"
The art of "sculpting" is something that may sound like a gimmick or fad… but it's a genuine skill and something you can practice. Sculpting is popular in barre workouts and other HIIT classes, with the aim to really tone your muscles.
This means high repetition movements… lots of squeezing… and getting to the point where you really feel the burrrrrrn.
Cheaper than Alternatives
When weighing up if TSS is worth it, it's definitely important to factor in cost. At the end of the day, there are free resources and apps you can use, as well as more expensive local studios and apps.
For the value you get… including weekly live classes and chats, $14.99/month (on the annual plan) is definitely on the cheaper side of things.
Suitable for Home Workouts (Incl. Small Spaces)
The irony of so many home workouts requiring a huge floor space or $1,000s worth of equipment certainly hasn't been lost on us during this new home workout boom.
TSS, on the other hand, feels like a true home workout experience. For a start, Megan will often do the classes in quite a small space, which means she naturally keeps things confined which helps to ensure you can follow along in exactly the same way, even if you're limited on space.
You also don't need any equipment to follow along.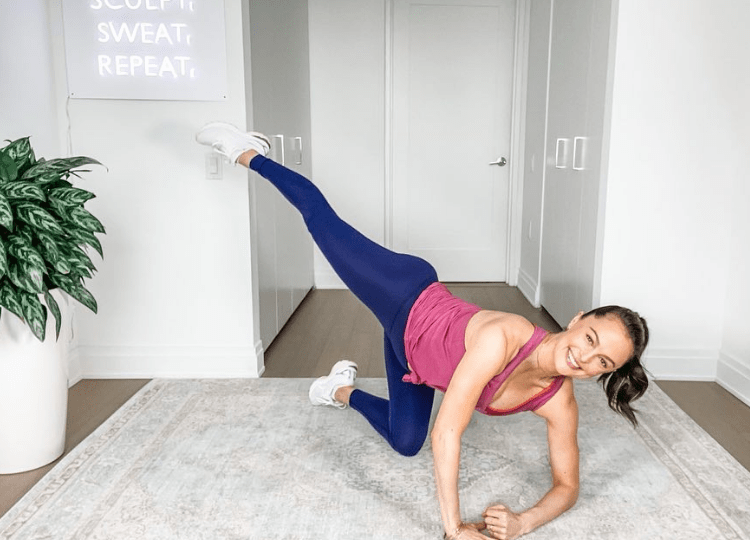 Genuine Cardio Workout
When we talk about weight loss or getting fitter… activities like running often come to mind, but dancing can be just as effective (sometimes more effective).
Dancing is definitely a genuine cardio workout and based on how much you'll sweat, it's great for all sorts of fitness goals.
Dancing can also be lower impact than activities like running, so that's worth considering too.
Short Workout Options
TSS includes a series of short classes and workouts, which are great if you find you're struggling to fit the classes into your busy schedule. These shorter workouts can also be a great way to get started and get a feel for the app in general.
Download Videos for Workouts on the Go
This is a feature lots of fitness apps have adopted and with good reason… it's really useful.
Being able to download the videos means that you could do them outside, for example, where your internet connection might not be good enough. Similarly, if you're traveling, this might be a useful feature.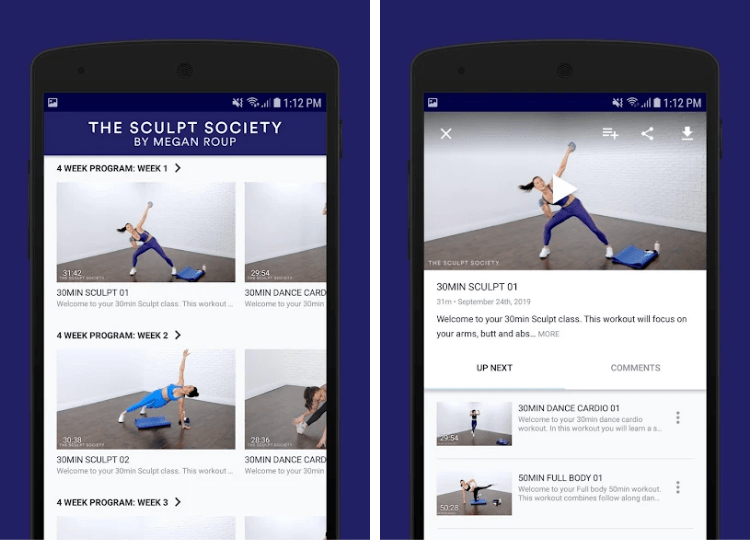 Things to Consider
Some Equipment is Useful
Although you don't need any equipment to do the workouts, some equipment is useful.
Resistance bands, light dumbbells and sliders would definitely help. Luckily this sort of exercise equipment is pretty cheap. On The Sculpt Society's website, they sell ankle and wrist straps at 1lbs and 2lbs, and weights at 3lbs… so if buy your own, it's probably a good idea to select similar weights.
Geared to a Female Audience
TSS is probably geared more towards a female audience. This isn't a drawback by any means… but if you're hoping for workouts that help build a big chest or arms, there would be other apps more suitable to those sorts of goals.
Alternatives?
Obe Fitness
Funnily enough, we've followed along to workouts by Megan on Obe Fitness… so that illustrates Obe and The Sculpt Society share a similar ethos and approach.
Obe has more instructors and a wider selection of classes… including strength, cycling, kick boxing… the list goes on.
They are similarly priced too.
Obe doesn't offer the same sort of interaction with Megan or instructors like The Sculpt Society does though.
To learn more about Obé, check out our detailed obé fitness review.
P.volve
P.volve is also very much focused on sculpting workouts. P.volve integrates its equipment more into their workouts, so you probably do want to buy their equipment to follow along to their classes.
P.volve also look to be expanding into physical locations so if you're lucky enough to live near one of their studios, that might be something that interests you.
Alo Moves
Alo Moves is more geared towards yoga and mindfulness… but it boasts some impressive reviews and testimonials. It has also expanded in strength and HIIT style workouts too.
If you're more keen on the idea of doing yoga than dance, then something like Alo Moves is worth considering.
We've written a whole Alo Moves review about our experience using the app (which you might be surprised about what we concluded).
Physique 57
Physique 57 is a boutique barre-inspired brand that has recently delved into the world of on-demand content.
If you're familiar with Physique 57, you'll know their classes have gained immense popularity, particularly with celebrities.
Physique 57 currently doesn't offer live classes… but the on-demand library is vast and comprehensive.
Barre workouts focus on sculpting moves, so that part of it is similar to workouts from The Sculpt Society.
Online Reviews of The Sculpt Society
The reviews for The Sculpt Society are certainly impressive.
It currently boasts an average of 4.8/5 on the Apple store and 4.7/5 on Google Play.
Bottom Line
If you're looking for a dance-inspired workout that helps to tone and sculpt your body… The Sculpt Society is definitely worth trying. With a 7 day free trial, you can test out the classes and see for yourself if it's the right app for you. If you liked this The Sculpt Society review, be sure to check out some of our other fitness app reviews too.
Related Articles
Best Affordable Dumbbells for Women
Best Yoga Apps for Weight Loss