We may earn a small commission on some links at no extra cost to you. Learn more.
Born with two left feet?
There's an app for that… rated 4.7/5 on the app store, STEEZY promises to make dance classes accessible to all, offering inclusive classes for begineers, intermediates and advanced users.
Online dance classes and apps like STEEZY have become increasingly popular over the last few years, helping to get you dancing like a pro in no time… and fit at the same time.
If boredom is starting to set in with your regular workouts or fitness routine… or you've always fancied getting better at dancing, STEEZY could well be what you've been looking for.
But what is the app actually like? How does it compare to watching YouTube or TikTok videos? In this STEEZY review, we outline everything you need to know, including what we like, don't like and ultimately if it's worth the money.
In a hurry? STEEZY are curently offering our readers a 7 day free trial. Simply sign up below and try it out for yourself. 👇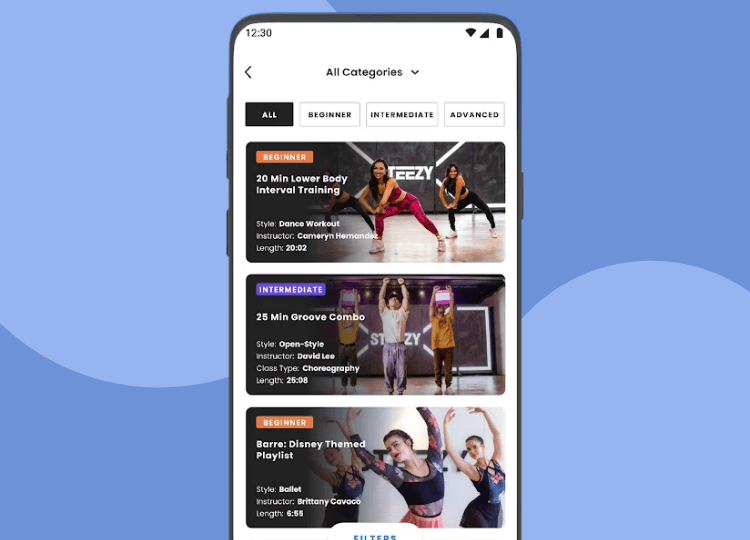 What is STEEZY?
Founded in 2014, STEEZY is one of the most popular dance workout apps. It boasts over 1 million downloads and offers users a variety of classes to follow along to.
It has set TikTok trends and helped non-dancers impress their friends with nifty routines and moves. The classes are also a great way to keep fit.
How Much Does it Cost?
STEEZY premium plan costs $20/month or $8/month if billed annually (which saves 58%).
You can try STEEZY for free via their 7 day trial.
Type of Classes
STEEZY currently has a variety of classes, including:
Hip-hop
Open Style
K-pop
House
Breaking
Popping
Whacking
Krump
Heels
Jazz Funk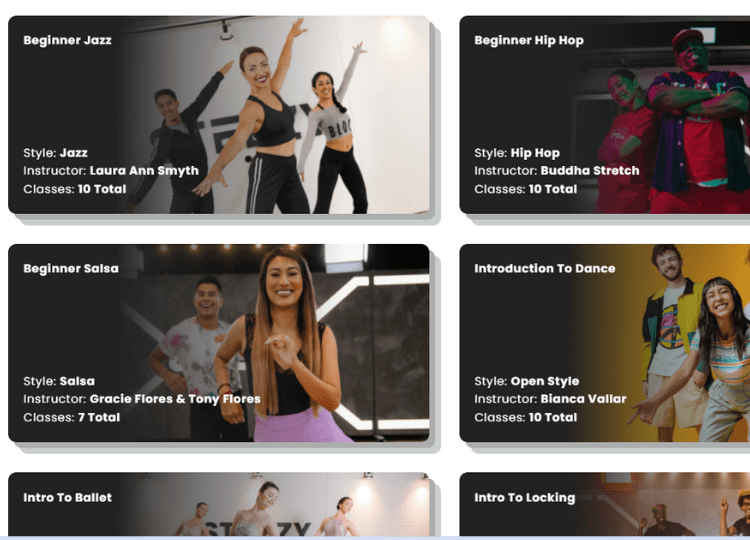 What We Like About It
Suitable for All Levels
STEEZY is a great choice for all levels, including beginners.
Although their website and marketing may often highlight some of the more advanced movements you can do, there is more than enough of very basic and beginner-friendly workouts to get you moving.
They even have an introductory program called "Brand New" that offers a guided introduction to dance for those who have quite literally never danced before.
Workouts are split into 3 levels after that; beginner, intermediate and advanced. This means as you use the app and progress, you can work your way through the more challenging classes.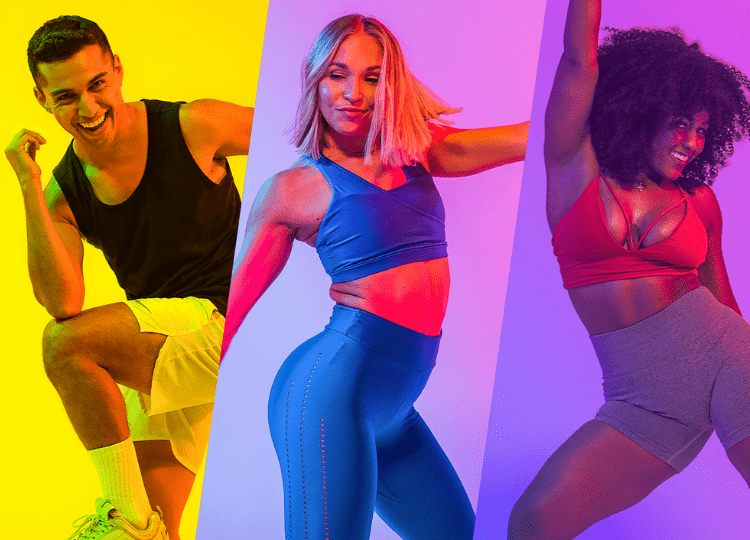 Quality Content
The actual classes are recorded in HD with great visuals and audio. This makes following along really easy and ensures you can focus along to the workouts.
The camera often moves with the instructors too, helping to naturally zoom in on certain moves, whilst zooming out when you need to see the wider picture.
Control Speed and Change View
We've found some great dance videos and tutorials on YouTube, but they all fall into the same trap as being limited by YouTube's video player.
STEEZY, on the other hand, has developed and embedded technology into the app, specifically designed to make learning dancing easier.
One of best features is having the ability to control the speed and change the view. Being able to slow a particularly troublesome part of a dance routine right down is really useful and can help ensure you learn it quicker. You can also change views so you can see the dancers from the back… again, very useful if you want to see the technicalities of a move.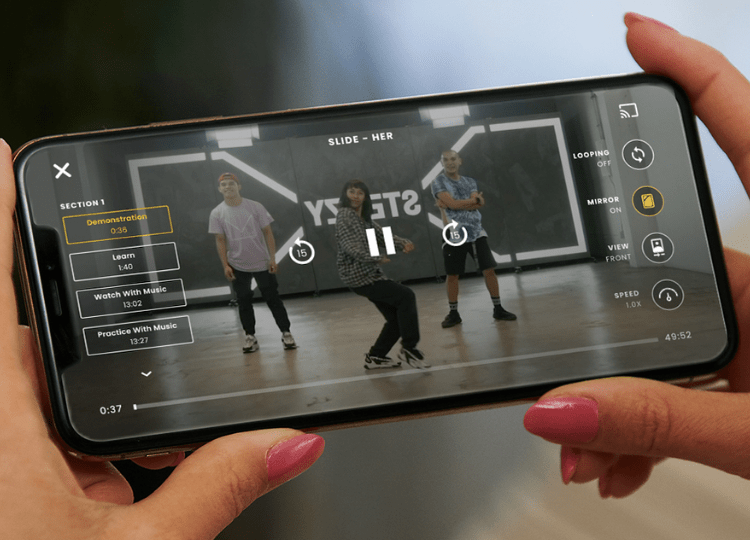 Skip and Jump Sections
You can skip and jump sections with the STEEZY player. This is really useful if you're going back to a dance and trying to practice it over and over. Perhaps you know the start of the routine well, but want to improve the ending… you can simply jump to that section.
And that leads us nicely to the next big bonus of the platform… looping sections.
Loop Sections
Looping sections allows you to continuously loop a specific part of a dance. Instead of having to constantly click the "back" button, you can just set the same part to loop indefinitely until you want to stop.
When it comes to dancing, this definitely helps learn and pick up the moves better.
Wide Variety of Classes
We all have connotations of what dancing is in our heads… but STEEZY illustrates the sheer variety and depth of dance.
From hip hop to ballroom, there are all sorts of styles and dance workouts you can follow along to.
Great for Families
One of the big benefits of dancing is that it is more inclusive than other forms of exercise. Without needing any equipment, you can get your whole family to follow along to a beginner class.
This can be a great way to keep fit together and bond over an activity you can all do.
Over 150 Instructors
With over 150 instructors, you'll definitely find one that suits your preference.
This reflects the depth of STEEZY.
The instructors we experienced were all very friendly and motivating… as well as being good teachers, helping to explain what was going on during the classes.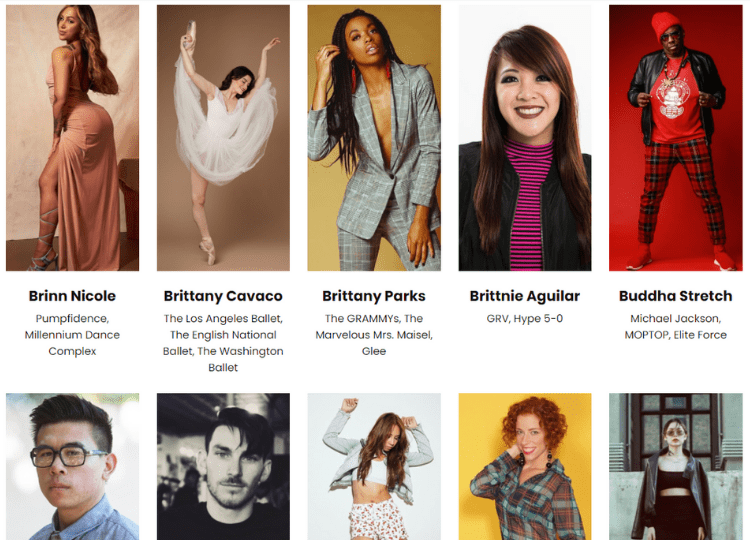 Live Party
If you can convince your friends to join STEEZY too, then this will undoubtedly be a popular feature for you.
The Live Party mode allows you to invite friends to join you as you follow a class. If you all have your video on, then you'll be able to see each other.
Dance Workouts
We found the dance workouts a great feature, and a great source of effective HIIT style workouts. These dance classes were less about the technical side of dancing and more about using dance moves to keep fit.
As we were ultimately using STEEZY as a way to keep moving and fit, these dedicated dance workouts were very useful.
Things to Consider
At the moment STEEZY doesn't offer live classes. We found that when following a class we tended to loop and repeat certain sections quite frequently, so this wouldn't be possible with a live class… which is probably why STEEZY have focused more on integrating useful technology rather than building out a vast live class schedule.
STEEZY do, however, post a new content schedule, so you can see when new classes are added and what they include. This is great if you've been using the app for a long time.
As far as styles go, STEEZY does offer a great variety, but it definitely leans more towards hip hop and that sort of dance style (as opposed to the more traditional ballroom or ballet). In terms of workouts though, hip hop/pop is probably easier to turn into a HIIT workout, so that makes sense with regard to creating effective dance workouts.
Another consideration is that although you don't need any equipment, it is better if you have a bit of space to do the classes.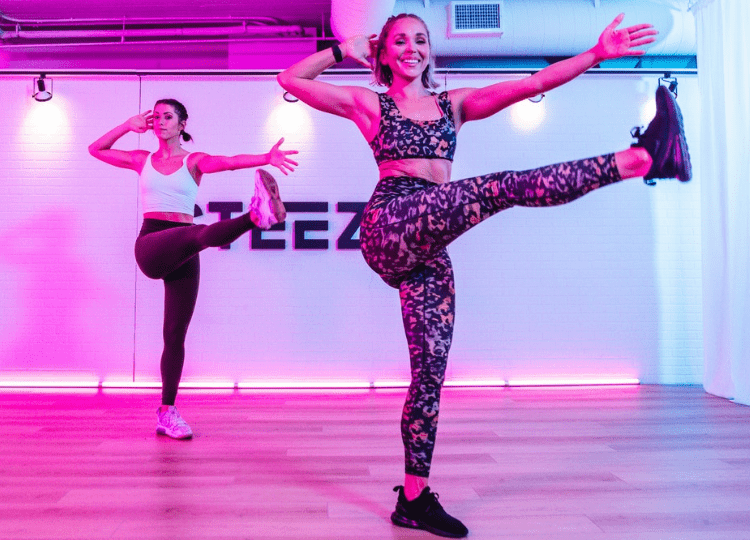 STEEZY Online Reviews
STEEZY boasts some really impressive customer reviews.
The image below shows an average rating of 4.7/5 based on over 1 million downloads.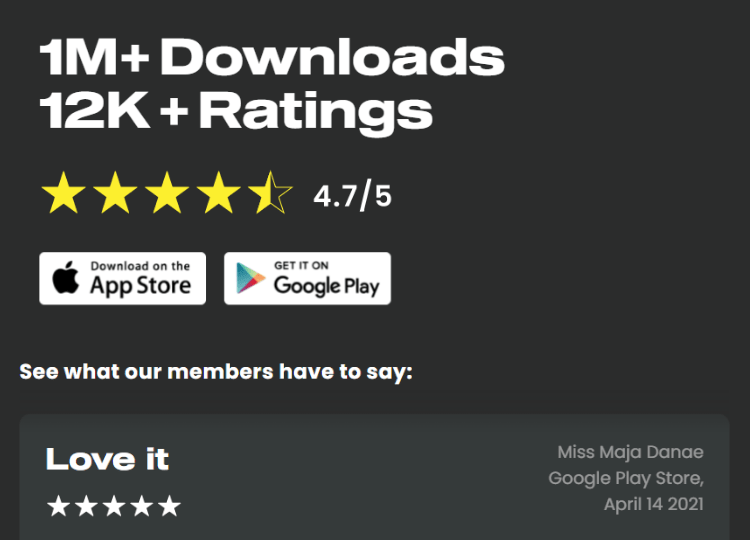 The video below also sheds light on what some of the beginner classes are like.
Who is STEEZY Best For?
STEEZY is great for anyone who wants to learn to dance but would prefer online classes compared to attending a local studio. In terms of price, STEEZY is much more affordable and accessible. It also lets you learn from some of the world's best instructors, which is ideal if you live in a more remote area that may not have the quality instructors and teachers locally.
Similarly, if you're a bit self conscious, then being able to dance in the privacy of your own home my be your preferred choice compared to going a local studio.
STEEZY is also great for anyone who want to keep fit at home… but doesn't really enjoy the more traditional workouts. The dance workouts on STEEZY are fun and will get you sweating for sure!
Bottom Line
Whether you want to improve your dancing or keep fit, STEEZY is well priced and offers lots of quality content to support your journey. The customer service is very good and this is reflected in the average app store rating, with the far majority of users giving it high praise.
With a 7 day free trial, sign up below and give it a go.
Related Articles