We may earn a small commission on some links at no extra cost to you. Learn more.
Whether you already love barre workouts, or you're tempted to give them a go for the first time, unsurprisingly, there are a whole host of barre-inspired apps that can help enhance your practice and routines.
One of the biggest names in barre at the moment, is New York based Physique 57. As well as their luxury studios, Physique 57 also offer an on-demand service, so anyone around the world can enjoy their workout routines.
In this Physique 57 review, we take a deep dive into the app, outlining what we like, what we don't and ultimately if it's worth the money.
In a hurry? Sign up for their free trial below and test it out for yourself before buying. 👇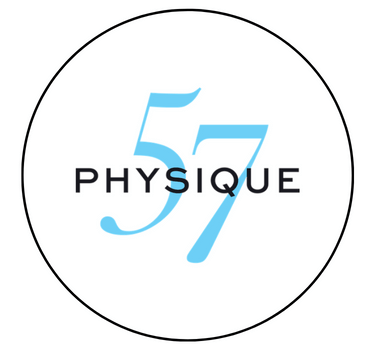 PHYSIQUE57 ON DEMAND
400+ barre workouts, download classes, create playlists, meal plans, perfect for home workouts.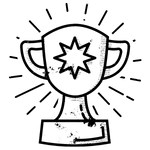 Physique57 On Demand Scorecard – Updated 2023
Ease of Use – 4.5
Exercise/Workout Quality – 5/5
Performance Tracking – 4/5
Technical/Support – 4.5/5
Price – 4.5/5
Overall Rating – 4.6/5
Learn more about our review scorecards as part of our editorial review guidelines.
What is Physique 57?
Physique 57 is a fitness brand that specializes in barre workouts.
The brand has been around for some time and in 2010 was number 377 on Inc Magazine's Top 500 Fastest Growing Companies. Fast forward 11 years and Physique 57 has used that decade of momentum and experience to position itself as one of the top fitness brands in the space.
With many competitors focusing on strength, or yoga, Physique 57 put its money on barre (although the workouts include lots of variety as well).
Inspired by ballet studio workouts, barre fitness is not to be under-estimated. The sessions are suitable for beginners but can equally challenge the most experienced and fittest athletes out there, and have raving reviews for how effective they are for sculpting and toning the body.
Over the years Physique 57 has managed to attract a loyal fanbase, including a lot of celebrities.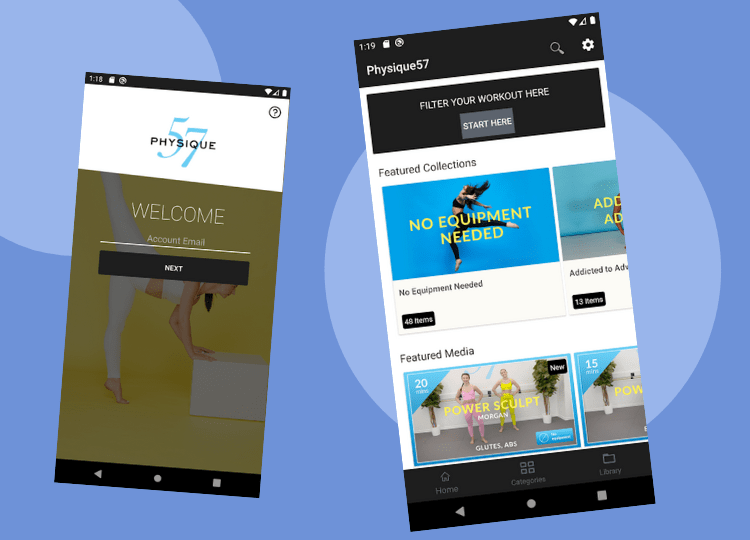 Physique 57 On Demand Price
The app is currently at $24.99/month or $20/month if on the annual plan.
Once you've given the free trial a go, if you like it, the annual plan makes most sense in terms of value.
$20/month also puts it in a similar price range to a lot of popular workout apps.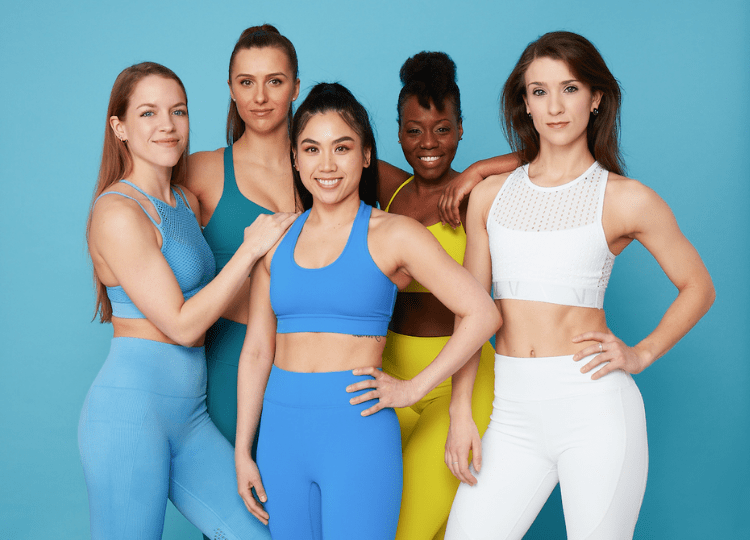 What We Like About Physique 57 On Demand Service
Community
As well as a host of famous faces, Physique 57 boasts a fantastic community, both in studios and online.
Especially if you're new to barre, having the support from others make a big difference. Being able to ask questions to fellow users and gain useful insights is a really big bonus… and the Physique 57 community are as welcoming as we've ever experienced.
All About that Barre
Lots of fitness apps go for the "jack of all trades" approach. They list every type of workout style under the sun in their app and hope it attracts everyone. But when you log in, you discover there is actually only 1 video under the "barre" workouts and the live classes never seen to cover it.
Physique 57 is not like this… if you came to barre, you won't be disappointed.
Results
The workouts are very results focused… and the results are all about toning and sculpting your body.
It isn't a coincidence there are lots of movements that really squeeze your core, glutes and arms, helping to shape and sculpt these major muscle groups.
So many people spend years running on a treadmill, proclaiming they just can't seem to lose weight. More times than not, changing up the exercise routine, and including a workout like barre as well, can really make a significant difference, if this sounds like a familiar story for you.
Obviously all results will vary from individual to individual, but barre workouts are usually designed to really tone and sculpt.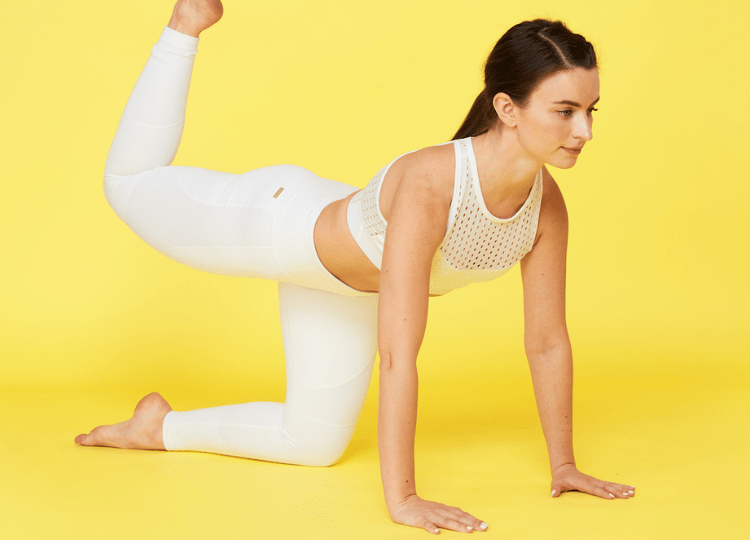 14 Day Free Trial
We love a free trial… especially when it comes to workout apps. It means the process of deciding if it's a good fit or not is much easier.
Physique 57 very kindly offer a 14 day free trial, allowing you to really test out and enjoy the workouts. Often shorter trials, like 7 days, means you can't exercise in a natural way and include rest days in between workouts you want to try.
Easy to Stream
The app itself is very easy to use and easy to connect to streaming apps so you can follow along on TV.
As with most workout apps, being able to easily stream on TV is a big bonus, as you don't want to be trying to follow workouts on your phone, especially when you're mid-workout and sweaty.
In terms of workouts, there are over 350, ranging from 5-60 minutes, so there really is something for everyone.
We could be wrong, but the platform looks very similar to the one MyCurves On Demand uses (if you are familiar with that app).
NYC Studio Sessions
We really liked the NYC studio workouts. The recorded workouts bring to life what a barre studio session in New York City is really like.
Seeing everyone participating and pushing themselves also definitely helps with motivation too.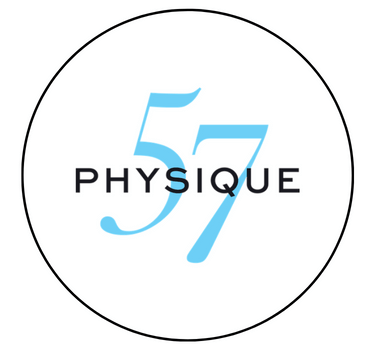 PHYSIQUE57 ON DEMAND
400+ barre workouts, download classes, create playlists, meal plans, perfect for home workouts.
Things to Consider
The Physique 57 On Demand service is "on-demand", as opposed to live classes. The workouts have been recorded and are ready for you to watch. This is pretty stand for most workout apps. The only caveat is the recent launch of "live" classes, like with FiiT or Hydrow. These live classes often mean instructors can see who's joined and give shout outs, and generally create a more motivating and inclusive atmosphere.
Features like this may be coming soon though, and we hope Physique 57 maybe considers adding something like that in the near future.
Live classes are actually available from Physique 57, but this is separate from the on-demand service.
As far as barre workouts go, they often do attract more of a female audience. It's not to say men can't do it, but if you're looking to add muscle mass and bulk to your physique, barre probably isn't the right choice.
Who is Physique 57 Best For?
Anyone who is looking to really tone up and sculpt their bodies from online workouts will definitely want to check Physique 57 out.
If you've been struggling to hit your fitness goals, and have never tried barre before, this could be a game-changer for you.
As far as barre workout apps go, Physique 57 probably leads the pack.
Bottom Line
With a 14 day free trial, there's no reason not to give Physique 57 a go.
Physique 57 On Demand offers a fantastic introduction to barre, as well as more advanced workouts for those who already love the style of exercise.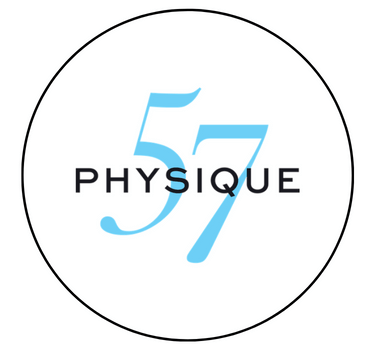 PHYSIQUE57 ON DEMAND
400+ barre workouts, download classes, create playlists, meal plans, perfect for home workouts.
Related Articles:
Alo Moves Vs Glo Vs Gaia Vs Yoga International