We may earn a small commission on some links at no extra cost to you. Learn more.
Trainerize has long been one of the leaders in personal trainer software. The company boasts some incredibly impressive member stats, with over 400,000+ coaches and 45,000+ brands using their platform.
But, the industry has recently seen a wave of SaaS companies come forward with new features, new approaches and new price-points.
So, we wanted to take a dive deep into how Trainerize currently stacks up against the competition in 2023.
In this Trainerize review, we provide a clear and honest overview of what we like, don't like and ultimately, who we think it's best suited to.
In a hurry? Here's the bottom line… We think Trainerize is still one of the best PT software providers in the market. In fact, they claimed our #1 spot in our recent comparison of the best software for Personal Trainers.
They have recently launched new features that other alternative software providers don't offer, and for us, we've seen big improvements in the platform over the past 2 years, fixing many of the issues we initially had.
You can currently grab a free trial of Trainerize by clicking below.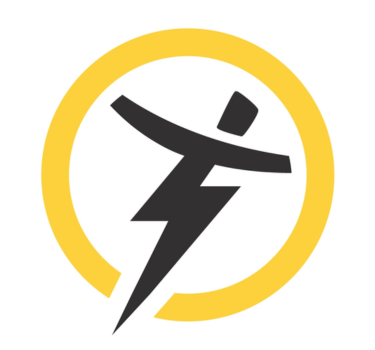 TRAINERIZE COACHING APP
Sell on-demand programs and classes, in-app messaging, automate client onboarding, custom app and new nutritional coaching features.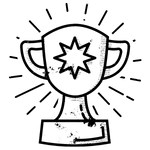 Trainerize Scorecard – Updated 2023
Career Development – 4.5/5
Business Impact – 5/5
Ease of Use – 4.5/5
Support – 5/5
Price – 4/5
Overall Rating – 4.8/5
Learn more about our review scorecards as part of our editorial review guidelines.
An Overview of PT Software
Personal trainer software has quickly gone from a unique selling point for tech-savvy coaches to a must-have for anyone who trains clients, either in-person or online.
The industry shows no signs of slowing and recent reports suggest the market for PT software is looking at a CAGR of 9.5% from 2022 to 2030.
The North American market is spearheading growth but other regions such as Europe and Asia are also seeing big grow opportunities too.
Better global internet access coupled with greater demand for remote fitness coaches means companies like Trainerize are in a very good position to drive further growth and innovation.
What is Trainerize?
Founded in 2008 by Sharad Mohan, Trainerize was one of the first dedicated software solutions for Personal Trainers and fitness professionals.
The company is based out of Vancouver, Canada.
According to their website, 400,000+ coaches and 45,00+ brands use Trainerize (which we believe is the biggest customer base in the market).
In September 2020, Trainerize were acquired by ABC Fitness Solutions. Since the acquisition, Trainerize have launched new features and have made big improvements in the performance of their platform.
What We Like About Trainerize
On-Demand Video Workouts
Trainerize recently launched some new features, most notably the ability to upload on-demand video workouts. This is a feature currently not available with other similarly priced personal trainer software and is certainly a big bonus for Trainerize coaches.
You can upload a video up to an hour long and sell these as part of a membership package or as standalone workouts. This has the ability to completely transform your business model and allows PTs and fitness coaches to sell more scalable, on-demand content that can be pre-recorded and sold to a large audience.
This is, in essence, what a lot of fitness influencers do… often very successfully too.
For us, the reason we think this is such a game-changer for personal trainer software is that it allows you to offer instructor-led classes and explain the movements, discuss the benefits and ultimately help guide your clients through the workouts.
The overall value of this is much higher for clients compared to just following a templated workout, which allows you to charge more and increase revenue for your business.
You can also include on-demand videos within your existing training programs or within group chats for free, as an additional perk for your clients too.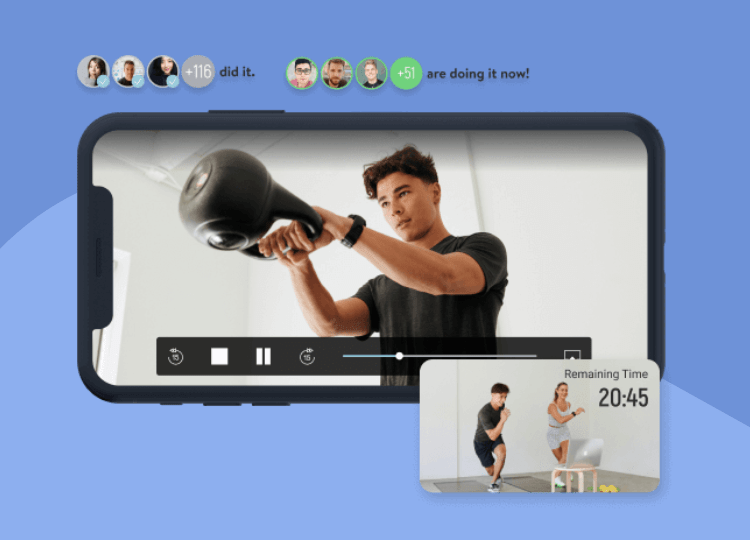 Live Video Calls
In similar vein to the innovations around on-demand videos, Trainerize also recently launched live video calls.
This is another unique feature that is absence from other personal trainer software.
The live video calls feature is basically a more advanced version of doing FaceTime calls with your clients.
It allows you to put the call behind a paywall, which means you can collect payment with ease for these sorts of interactive sessions.
Trainerize will sync these calls with your calendar and send notifications to you and your client before the session as a reminder… which creates a very integrated and seamless experience for everyone.
You can create templates for different types of live video calls, such as initial consultations, HIIT workouts, a strength training routine, etc. This will structure the length of the call and the follow-up automations.
Although this is less passive than other ways to deliver online training, this can be a significant selling point and something clients are really willing to pay for.
The consumer-facing fitness app, Future, has seen tremendous growth recently, and they include lots of these sorts of interactions with coaches that clients seem to really like.
Done-For-You Solution
If you're looking for a done-for-you solution, Trainerize is hard to look past.
They make it very easy to copy and paste templates, and they even have example fitness plans you can use to get started with.
Like other PT software, you can also copy workout plans from one client to another, if you want to replicate the success of something you've already spent a long time creating.
Where Trainerize starts to feel like a different beast compared to other software providers is the built-in automations.
This can create incredible on-boarding experiences for clients by delivering specific messaging at specific times.
We tend to use a welcome series once a client has paid, to explain what to expect over the coming weeks. We also then schedule in automated reminders and calls throughout a training plan to keep communication flowing.
If you have a lot of clients, this ability to automate some of the communicate and admin can save a lot of time.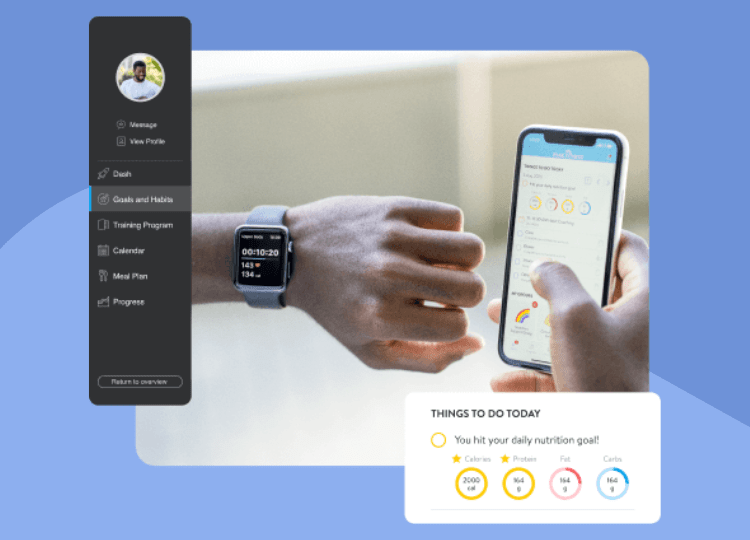 App Customization
Something that's become increasingly popular with online PTs is having a custom fitness app.
This can undoubtedly help grow your brand presence online… but it can also require quite a big initial investment.
Completely custom fitness apps will easily hit the $15,000+ mark, and that's not including the monthly updates required or emergency bug fixes.
So… a solution that allows you to deliver a semi-custom app experience is to use a feature by Trainerize that allows you to make customizations to their app.
The level of customization depends on your plan but generally allows you to pick colours, upload your logo and make basic changes like that.
This allows you to promote your own app, without such a big financial commitment.
Group Coaching
The group chats in Trainerize are a simple but very effective way of building community and communicating to a large client base at once.
We've seen first-hand how clients start to talk to each other and if you foster the relationships well, it can start to be a really valuable aspect of your online coaching business.
We think this is a better channel to use compared to a Facebook group, just because you have complete control over the content they see and there are no external distractions.
We put a daily stretching routine into a general client group chat to help offer extra content to engage our clients… and to help supplement the primary fitness plans.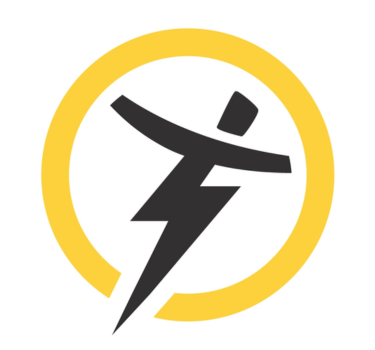 TRAINERIZE COACHING APP
Sell on-demand programs and classes, in-app messaging, automate client onboarding, custom app and new nutritional coaching features.
Integrations
Trainerize offers almost unlimited integrations via Zapier.
This is great for building up further automations or syncing external data.
For example, you could sync client data with a separate email marketing tool to send a monthly newsletter to your clients.
We find Zapier can be quite tricky to use and set up if you're not very techy, despite how simple they may say it is… so that's just something to bear in mind though.
Quality Exercise Library
After testing all the major personal trainer apps, we think the video library from Trainerize is definitely one of the best.
The videos include audio guidance which is really beneficial for coaches who are purely remote and don't ever see their clients in person. This ensures clients will do the exercises properly and that they understand how to get started with more complex or advanced movements.
Like other PT software providers, you can also upload your own videos, which is recommended if you want to develop your brand online.
In-App Messaging
In-app messaging is a really useful feature as it means you have a dedicated channel that you can communicate with clients on.
Using WhatsApp or text messages can make it difficult to switch-off and separate your coaching from your personal life.
We like being able to see and respond to all messages in one single place… and it also makes attaching workout plans to a message much easier too.
Better Nutritional Coaching
Trainerize has one of the more complete nutritional coaching features compared to other PT apps and it's a big upgrade from what was offered a few years ago (but it does require an add-on starting at $5/month).
You can now create smart meal plans, custom dietary targets and daily macronutrient guidelines for each client. We also really like the ability to swap meals for similar ones too, if a client just doesn't like a certain suggestion.
The habit coaching feature can also be really useful for assisting with nutritional content.
For example, the habit coaching feature can be used to offer prompts for healthy eating throughout the day.
Similarly, encouraging clients to upload photos of their meals can allow you to give feedback on what they are eating.
Trainerize has a built-in integration with Evolution Nutrition and MyFitnessPal to bring that data to your client's Trainerize dashboard too.
The MyFitnessPal integration is perhaps not a selling point anymore though, as the free plan put most of the useful features behind a paywall (which would mean your clients need to pay for the premium plan).
We would opt for the advanced nutrition coaching add-on for an extra $5 to access the built-in meal planning feature compared to using an external integration. Trainerize has built a very good meal planning solution and the extra $5 is worth it in terms of time saved and the value it can offer clients.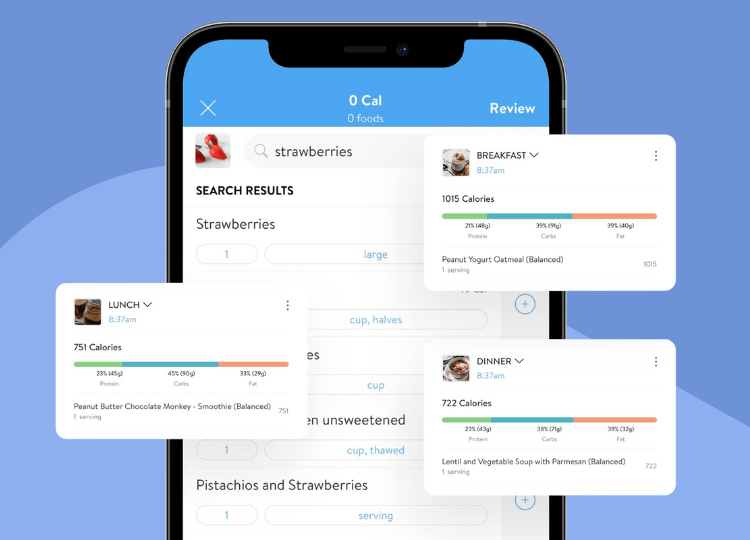 Payments
Trainerize Pay is another unique selling point and something that largely functions better than manually setting up an external integration with Stripe/PayPal yourself.
Trainerize Pay keeps everything under one roof and offers a seamless experience for clients within the app, if they need to upgrade or buy new memberships.
You can sell both one-time products or recurring memberships and every payment can include follow up automations to deliver programs and communication.
Trainerize Pay also allows you to create discount codes which can help support your overall marketing efforts.
Apparently, payments only go up to $1,000 so if you intend on billing clients more than that in one go, you may want to speak to Trainerize support and ask about what to do.
Big Community
Due to Trainerize being one of the longest serving providers of personal trainer software, they have one of the biggest communities of coaches. This can be really useful for beginners and those just starting out if you want to get ideas and inspiration from fellow users.
We gained some really useful ideas from some trainers which helped us create more effective automations.
Completely Free Plan
Trainerize offers a completely free plan which means you can test it out for yourself in your own time. You can only upload 1 client, but you can still test all the features and see how you get on.
Other providers like TrueCoach offer a 14 day free trial but after that, you either need to select a plan or cancel. The ability to take your time and work through things at your own pace is certainly going to be useful for some coaches.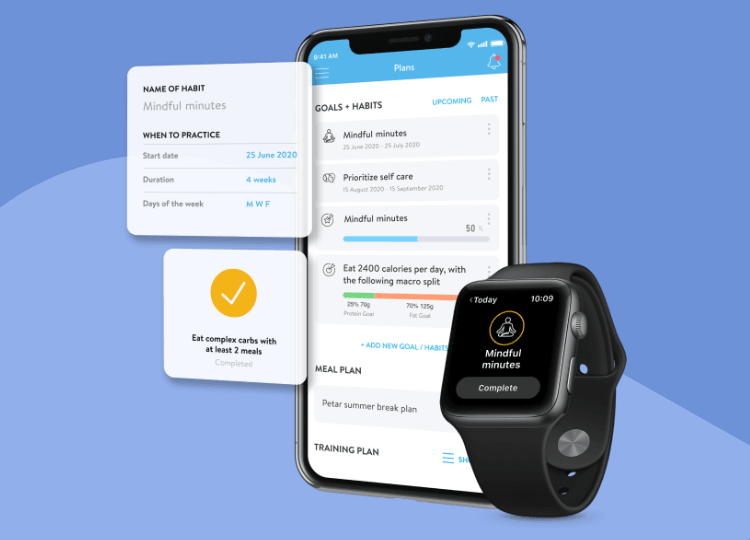 Things to Consider
Outdated Design
Trainerize's design is fine… but it could perhaps do with a slight refresh. It hasn't been updated in a while and alternatives like TrueCoach and WeStrive just look slightly more modern.
In an ideal world, we'd love the ability to customize things like font, text size and icons… as that would really allow coaches to tailor the design to their preferences.
But ultimately, this isn't going to be a deal-breaker for clients so coaches shouldn't worry about it too much.
Custom App Features Depends On Plan
If you're interested in Trainerize for the custom app feature, this is an add-on and the level of customization will depend on your plan… i.e., you need a Studio plan to gain more of the features you might want.
This is just something to bear in mind if having the custom app is a big lure for you.
Trainerize.Me Listing Is Basic
You get a free listing on Trainerize.me when you sign up as a coach. This is sometimes promoted as a way to attract clients, but in all honestly, we doubt this would generate (m)any sales.
It never really took off as a search engine to find local/remote PTs so although this is a freebie thrown in, it would be nice if Trainerize perhaps built relationships with brands that already have an audience looking to get fitter, as this would probably generate their customers more leads and sales.
Make Programs On Desktop
Although you can make workout plans and programs on the Trainerize app, like other PT software, it's much easier on desktop. The app is useful, however, for things like copying and pasting workouts, and communicating with clients.
Who Is Trainerize Best Suited To?
We think Trainerize is a great option for any Personal Trainer or fitness coach that wants a more customized experience for their clients. Features such as uploading on-demand workouts, live video calls and customizing the app, mean coaches can really build their brand online using Trainerize.
We also think Trainerize is great for any coaches that wants nutrition to be a priority in their services as this part of Trainerize has seen big improvements over the last 2 years and is currently head and shoulders above competitors.
How Much Does Trainerize Cost?
Trainerize currently has 3 plans, available with both monthly and yearly billing, as well as a free account that lets you add 1 client.
The Grow plan is $5/month paid monthly or $4.5/month paid yearly.
The Pro plan starts at $22/month paid monthly or $19.80/month paid yearly (and increases with more clients).
The Studio plan starts at $250/month paid monthly or $225/month paid yearly (and increases if you want more than 500 clients).
Alternatives
TrueCoach
If you're researching new PT software, it's likely you'll come across TrueCoach too.
Most of TrueCoach's core features are very similar to what Trainerize offers. TrueCoach is probably easier to use, but subsequently offers less ability to fully customize the user experience.
We found TrueCoach was very good for saving time and ultimately creating workout programs for clients very quickly.
Our TrueCoach review includes more details about our experience using the platform.
TrueCoach comes with a 14 day free trial, so you can test it out first.
WeStrive
WeStrive is a new brand to the market, but they are filling a lot of holes that established PT software have left open.
For example, WeStrive makes it really intuitive to scale which means if you do have hopes of employing other coaches and team members, you don't need to subsequently switch to gym management software down the line.
WeStrive also delivers a very clean and user-friendly app experience, both for coaches and clients.
You can get started with WeStrive's free trial too.
Bottom Line
Overall, we think Trainerize is a great tool for PTs and fitness coaches.
Without developing a completely custom app or platform yourself, there are always going to be some compromises and features that you might have designed differently, however, we feel Trainerize's approach feels very intuitive, and their recent wave of new features demonstrates a company that is listening to their customers and looking to improve. We therefore think this will appeal to what most coaches and fitness professionals want.
Although the live calls and on-demand workouts are add-on features, we think these are really impressive for helping coaches provide value for their clients.
If you don't intend on uploading your own videos, we also felt Trainerize's exercise library was better than competitors due to the inclusion of clear voice-overs that explained the movements too.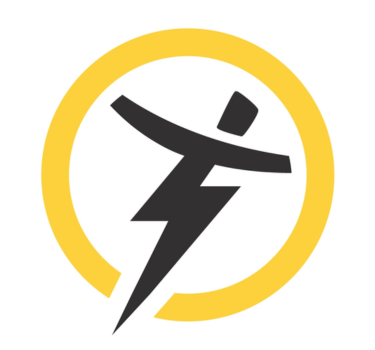 TRAINERIZE COACHING APP
Sell on-demand programs and classes, in-app messaging, automate client onboarding, custom app and new nutritional coaching features.
Related Articles
ISSA Strength and Conditioning Certification Review