We are reader supported and may earn a small commission on some (but not all) links within our content to products we think will genuinely help our readers at no extra cost to you.
With over 20,000 customers, and an average rating of 4.8/5 on Capterra and 4.7/5 on G2, TrueCoach has undoubtedly positioned itself as one of the industry leaders for personal trainer software.
Bursting with exciting features that promise to revolutionize the way you train clients, both in-person and online, we wanted to explore what TrueCoach is actually like and how the features compare to other platforms (such as Trainerize, My PT Hub, PT Distinction, and WeStrive).
This TrueCoach review aims to cut through the noise and provide a clear, honest overview of the platform, including what we like, don't like and ultimately if we think it's worth the money or not.
In a hurry? Here's the bottom line… we think TrueCoach is a great solution for any Personal Trainer looking to improve business efficiency and the delivery of their programs quickly. As far as PT software goes, TrueCoach has found a great balance between simplicity and giving coaches the fundamental features they need to train clients.
TrueCoach are currently offering a 14 free trial (no credit card required), so you can try it before you commit. You can also get a 10% discount via the link below too.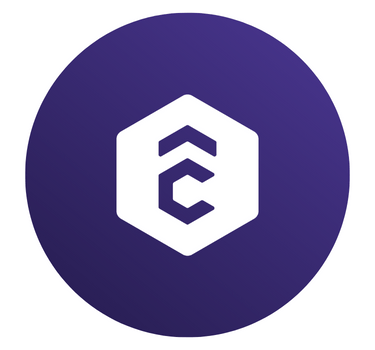 TRUECOACH FREE TRIAL
4.8/5 rating, trusted by 20,000+ coaches, easy to use, intuitive app experience for clients, 14 day free trial.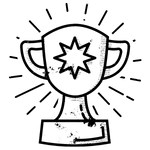 TrueCoach Scorecard – Updated 2023
Career Development – 4/5
Business Impact – 5/5
Ease of Use – 5/5
Support – 4/5
Price – 4.5/5
Overall Rating – 4.7/5
Learn more about our review scorecards as part of our editorial review guidelines.
Personal Trainer Software – Key Takeaways
In the last few years, spearheaded by the pandemic and boom for online fitness coaching, software designed for personal training and coaching has continued to mature and thrive.
The market is super-competitive with lots of brands offering similar features and price-points. Nevertheless, new hopefuls continue to enter every year, promising new ways to improve the management of fitness businesses.
For Personal Trainers, switching apps isn't straight-forward so picking the right option out of the gate is going to save potential headaches down the line.
This sort of software is ultimately an alternative to using spreadsheets and manual diaries to manage your workload and client data, as well as handling other aspects of the business such as billing and recurring memberships.
Why Trust Us? Review Process Explained
For this TrueCoach review, we used TrueCoach for 30 days and added 12 real clients to our account. We've also tried and tested all of their competitors to gain a unique understanding of what features are important and ultimately what to look for in personal trainer software.
What is TrueCoach?
TrueCoach is an all-in-one platform for Personal Trainers and fitness coaches, and includes features such as; customer billing, scheduling workouts, distributing programs, admin dashboard, client progress, real-time messaging and an extensive exercise library.
It was founded in 2015 (originally called Fitbot), by Casey Jenks and Robert Jack.
It is a cloud-based platform to help fitness professionals manage various parts of their business. It can be accessed via desktop or the mobile app.
Some of the key features of the platform include:
Workout builder and calendar
Video exercise library
Message clients
Manage client schedules
Email notifications
Progress tracking
In 2020, TrueCoach was acquired by TSG (which subsequently merged with Clearent to create Xplor).
The userbase of TrueCoach has continued to grow since its inception and is now at 20,000 coaches.
How to Get Started
Getting started with TrueCoach is easy. Simply click "Get Started Now" from the homepage and sign up either using your Google account or by creating an account. From there, you have full access of the platform for 14 days.
Alternatively, if you click here, you can sign up and get emailed a 10% discount code to use on a paid plan.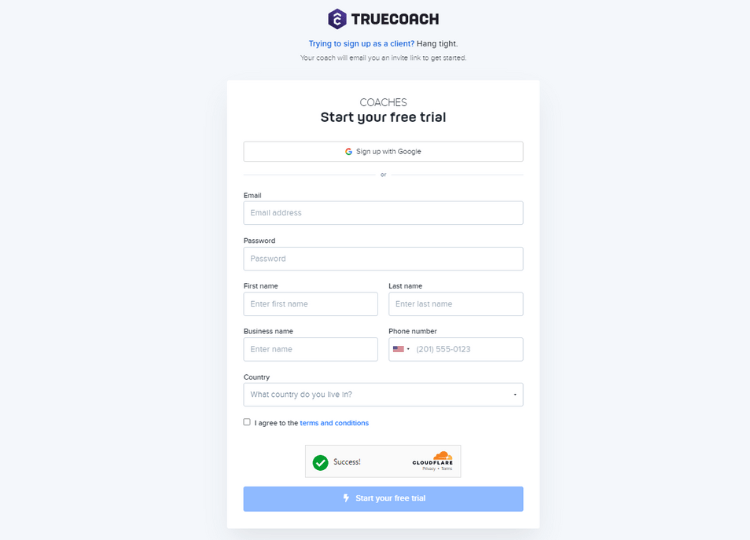 What We Like About TrueCoach
Supercharge Business Efficiency
If you're a Personal Trainer thinking about investing in software, the underlying consideration needs to be what sort of value and return on investment are you likely to get.
We think this is where TrueCoach scores really highly, as the ability to improve the efficiency of so many aspects of your personal training business is undeniably significant.
Having everything is one place (e.g., client communication, billing, progress tracking and programming) ultimately means you save a lot of time compared to piecing together data from lots of different sources.
The ability to supercharge business efficiency means you're able to take on more clients as a Personal Trainer and consequently increase revenue.
Your TrueCoach dashboard is like the homepage to your business and provides a clear overview of tasks that need completing… which makes organizing a fitness business so much easier.
Perfect for Online Training
If you want to grow the online training side of your business, the value that software like TrueCoach offers becomes even greater.
Without ever meeting a client in person, you can craft an incredibly professional and friendly interaction that allows you to coach effectively.
You've got all the tools you need to communicate workouts and provide feedback, as well as dealing with the admin tasks like billing and managing your calendar.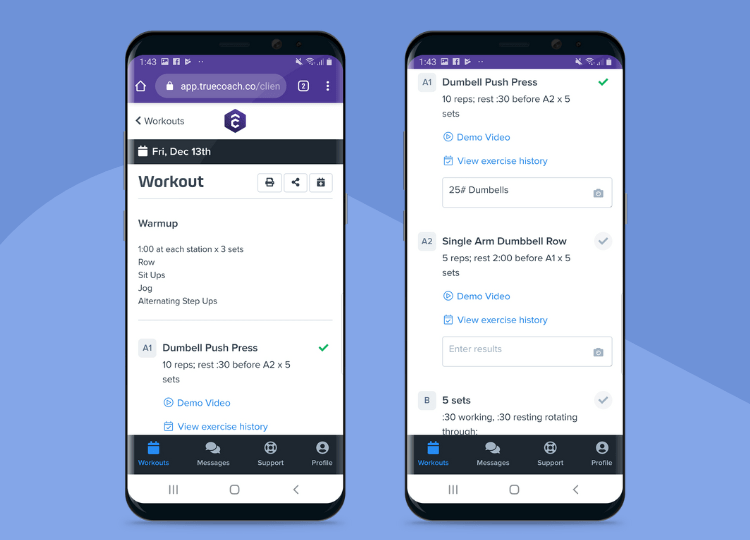 Clean and Simple Layout
For us, TrueCoach has the best layout in the industry. It is clean, simple and easy to use.
You don't need to be techy, and your clients don't need to be techy either… which is an important thing to consider when you want clients to use and engage with any software you send their way.
You can also state if a client is online, in-person or both, helping you to categorize and create structure to your client management.
The simplicity of the software really allows you to work fast.
Although some may argue that it would be "nice" if certain features could be expanded, software providers that have gone down that route tend to get more criticisms for being over-complicated and cumbersome.
We think TrueCoach has found a great balance between simplicity and including features that make a difference.
Client Engagement and Feedback
TrueCoach has a really simple but effective function that allows you to chat with clients on individual workouts and answer any questions they may have.
This is a feature we think clients will likely gain a lot of value from.
Clients can also upload videos of themselves doing exercises, allowing you to add feedback.
This in-app messaging creates a really professional service and allows you to do more interactive coaching (even remotely) which is likely to lead to better results for your clients.
It's a world apart from just emailing someone a PDF workout sheet.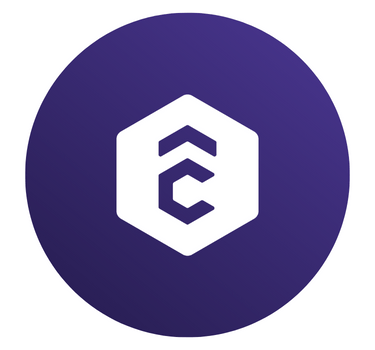 TRUECOACH FREE TRIAL
4.8/5 rating, trusted by 20,000+ coaches, easy to use, intuitive app experience for clients, 14 day free trial.
Great Support Team
The support at TrueCoach often gets mentioned and praised in online reviews and we had a similar experience.
We got a reply within a day with a very clear solution to our question.
Professional Client App
Unlike some other personal trainer software, TrueCoach has a separate app for clients and coaches.
This brings with it the advantage of removing all the unnecessary aspects of the app for clients so it runs faster and smoother.
This means you can't "white-label" the software, but we've found that to be a feature which is perhaps overhyped and isn't something many clients actually care about.
You can, however, add your logo and choose from 1 of 6 different color themes, so it feels slightly more customized.
Ultimately, we think clients will like it and that's a big bonus.
New Android Client App
A major criticism of TrueCoach in the past has been that there wasn't an Android app for clients. Thankfully, they have now launched one and it works very well.
900+ Demo Exercise Videos
When you sign up for TrueCoach, you can leverage an exercise video library of 900+ exercises.
Alternatively, you can add your own via YouTube or Vimeo.
TrueCoach uses Central Athlete's exercise library – so you can check out their YouTube channel to view what the exercise demonstrations are like.
In an ideal world, we would have perhaps liked these demonstrations to include voice-over cues as well, and even recommendations on how to make the movements easier or harder.
Progress Tracking
TrueCoach includes a very nice dashboard for both clients and coaches to see progress over time.
This certainly helps with motivation and illustrating how the workouts and overall programming are contributing to someone's health goals.
You can also set goals, so you and your clients have something to work towards.
The ability to log exercises is flawless and means clients can track their workouts with ease.
Compared to consumer-focused workout loggers like Fitbod and Alpha Progression, the metrics aren't as rich, but for the purpose, we think they're more than enough.
Gaining inspiration from these consumer fitness apps is perhaps an area that all personal trainer software could look at in the future. Similarly, the ability to export workout history would probably be welcomed by some.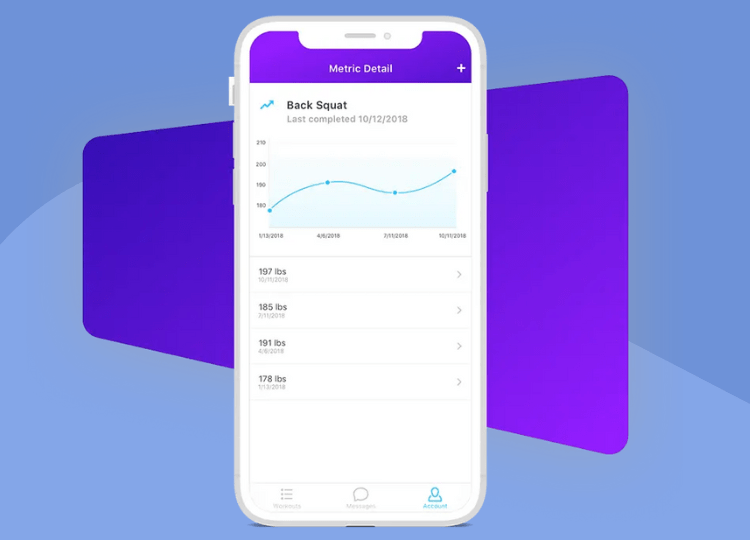 Things to Consider
Different App for Clients and Coaches
This isn't a negative, but sometime to consider when inviting clients to join. Also, when checking reviews online for TrueCoach, you may be reading reviews of the client app, which can attract comments about individual coaches, so these aren't as useful for making a decision.
Although the client app can be customized, it can't be fully white-labelled. We don't think this is a major blow, but we know some coaches really want to completely own the branding experience (just be aware, it will cost more).
Payments Via Stripe
TrueCoach uses Stripe for billing.
Technically this isn't built-in… however stripe is easy to use and for most, this should be fine. Stripe makes billing and accounting admin really easy and simple to use, so this could be a blessing for anyone who hasn't used it before too.
Integrations
A direction that most consumer fitness apps are moving towards is integrating with smart-tech and allowing you to sync workout data across apps.
Integrating with things like Apple Watch or Fitbit/Strava would be amazing and make tracking cardio seamless.
TrueCoach, like most of their counterparts, don't do this yet.
No Group Feature
A feature that is perhaps a surprise omission is a group chat feature. Alternatives like Trainerize have quite a simple yet effective group chat, which allows clients to motivate each other, as well as allowing the coach to communicate to everyone at once.
No Free Plan
Although you get a full 14 day free trial, there is no free plan, which means after the 14 days you need to decide if it's right for you or not.
Some other software providers offer a free plan (usually just 1 client) which gives you more time to get a feel for all the features and means you can test it in your own time.
But hopefully reviews like this help save you time, and help you decide if you think it's a good fit to begin with.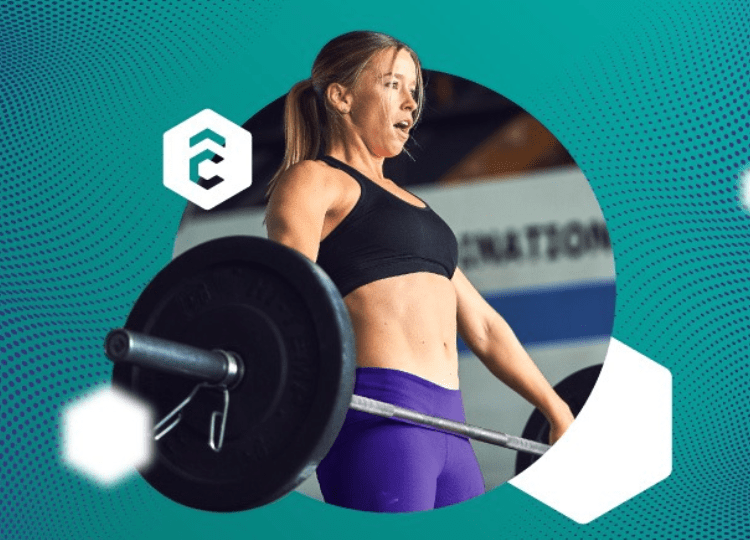 Who is TrueCoach Best Suited To?
We think TrueCoach is best suited to any fitness coach or Personal Trainer that is looking for a simple solution that makes managing clients and delivering workouts easier.
The price point means it is suitable for both individuals and growing teams.
If you're a gym and have 1,000's of clients and 100s of coaches, you may need something more robust like gym management software instead.
For nutritional coaches, you may find there are other options that focus more on meal plans and diet too.
How Much Does TrueCoach Cost?
TrueCoach offers 3 plans, available both monthly or annually (annual plans save up to 24%).
The Starter plan is $19/month, paid annually.
The Standard plan is $49/month, paid annually.
The Pro plan is $99/month, paid annually.
TrueCoach Alternatives
As previously mentioned, the personal trainer software landscape is super-competitive, with new brands entering the market each year.
At the moment, the 3 platforms below are probably the main competitors and alternatives to TrueCoach.
Trainerize
Trainerize has long been one of the market leaders for PT software and based on the numbers they share publicly, they probably have the bigger userbase of customers (400,000+ coaches and 45,000+ brands).
Until recently Trainerize did feel like it was starting to become outdated and out of touch, but their recent wave of product developments and new features have certainly changed our opinion on that and they seem very much like the brand that is trying to push innovations to the market.
Trainerize includes a rich list of features and their in-built automations are very useful for delivering a powerful onboarding experience.
Our Trainerize review includes a full breakdown of their features and what to expect.
You can sign up for a free trial or use their free plan to try it for yourself.
My PT Hub
My PT Hub is another very well-known brand in the space.
It includes all the features you'd need and expect.
But there is one significant difference between My PT Hub and all the competitors… and that's pricing.
My PT Hub currently offer a single plan, paid either monthly or annually, regardless of how many clients you have.
This means if you've just got 2 clients, it's probably quite expensive, however, if you have 1,000, it's unbelievably cheap compared to what you'd pay with some other platforms.
If you have a lot of clients, My PT Hub is definitely worth considering for that reason.
You can claim a My PT Hub free trial here.
WeStrive
WeStrive is a lesser-known brand in the market but we think they are one to watch over the coming year.
They are clearly listening to customer feedback (from other PT software) and including solutions to these sorts of problems within their own platform.
WeStrive has found a nice balance between being useful for both PTs and gyms, making it a great option for anyone who is looking to scale and wants additional features down the line.
Start a WeStrive free trial here.
Bottom Line
Overall, TrueCoach gives coaches a simple yet effective way to train clients remotely and in-person. The level of customization is less than what some competitors like Trainerize offer, however, the simplicity of TrueCoach is likely going to appeal to lots of PTs and coaches.
With a 14 day free trial, you can try the features out for yourself before you commit to the platform.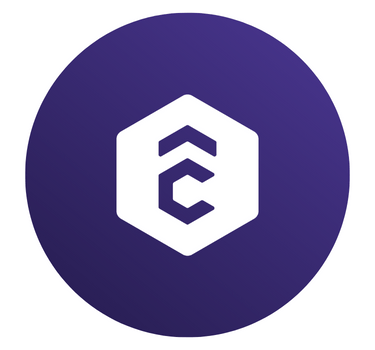 TRUECOACH FREE TRIAL
4.8/5 rating, trusted by 20,000+ coaches, easy to use, intuitive app experience for clients, 14 day free trial.
Related Articles
MedBridge Review – CEUs, Patient Engagement and More
What's Mindbody Business Like?