Looking for the best functional training gear?
Look no further…
We've put together a list of our favourite functional training equipment for those looking to upgrade their workouts and training sessions.
Functional fitness equipment is used to enhance any sort of functional exercise. With a focus on replicating real-life movements, functional fitness training has become incredibly popular over recent years. The benefits are abundant, not least, the improvement of practical movement, which makes every day activities easier.
Our recent guide highlights everything you need to know about functional fitness training.
Once you're hooked on these functional exercises that feel natural and almost primal in technique, it won't be long until you discover the training equipment that helps to take these sorts of workouts to the next level.
Whether you're a beginner or a long time fan of functional exercises, we've outlined our favourite pieces of gear to get started with below. 👇
1. Suspension Trainers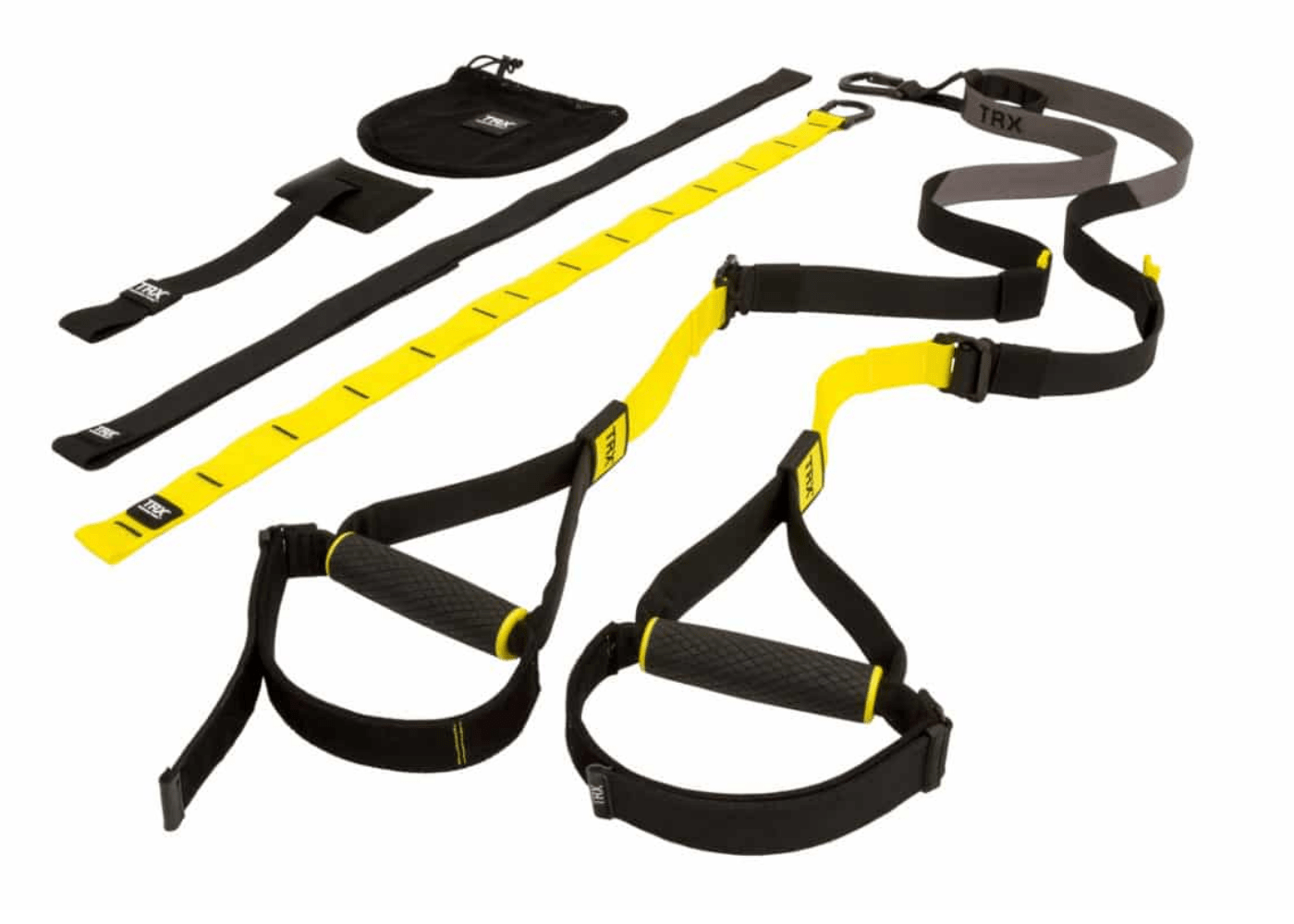 🏆 Our Pick – TRX GO Suspension Trainer System
Suspension trainers offer a fantastic full body workout. They are incredibly versatile and can be tailored to work pretty much every muscle in your body.
They are also very lightweight and compact, making them a great piece of equipment to take travelling or on the road.
2. Dumbbells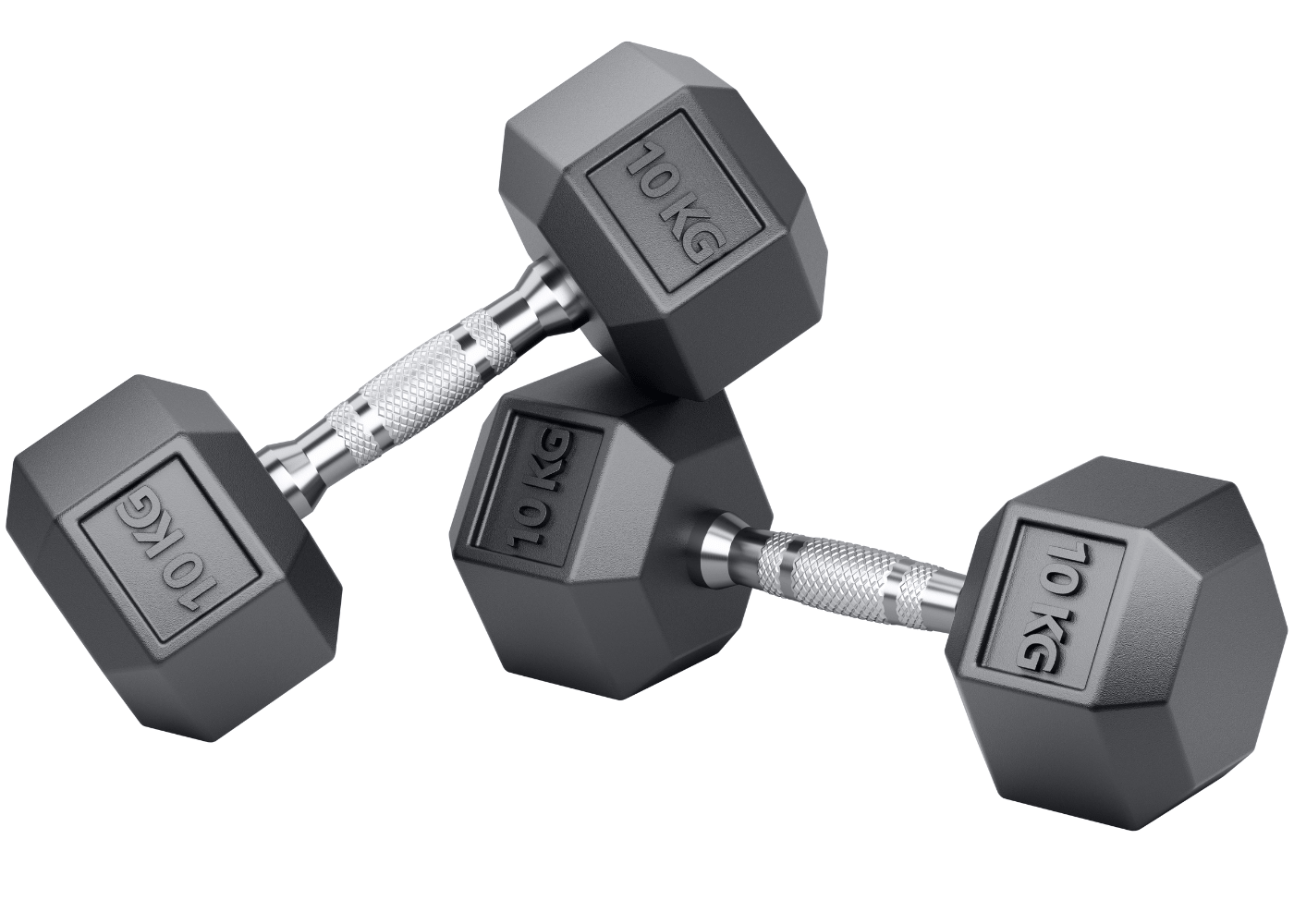 🏆 Our Pick – Amazon Basic Rubber Dumbbells
Dumbbells may not be the most exciting bit of exercise equipment, they are highly effective at getting results.
They can also be used in a variety of ways. Forget bicep curls, dumbbells can be used for lots of functional movements and add additional weight to your usual workout.
Simply adding dumbbells to Tabata training can instantly create more resistance and make your muscles work harder.
3. Kettlebells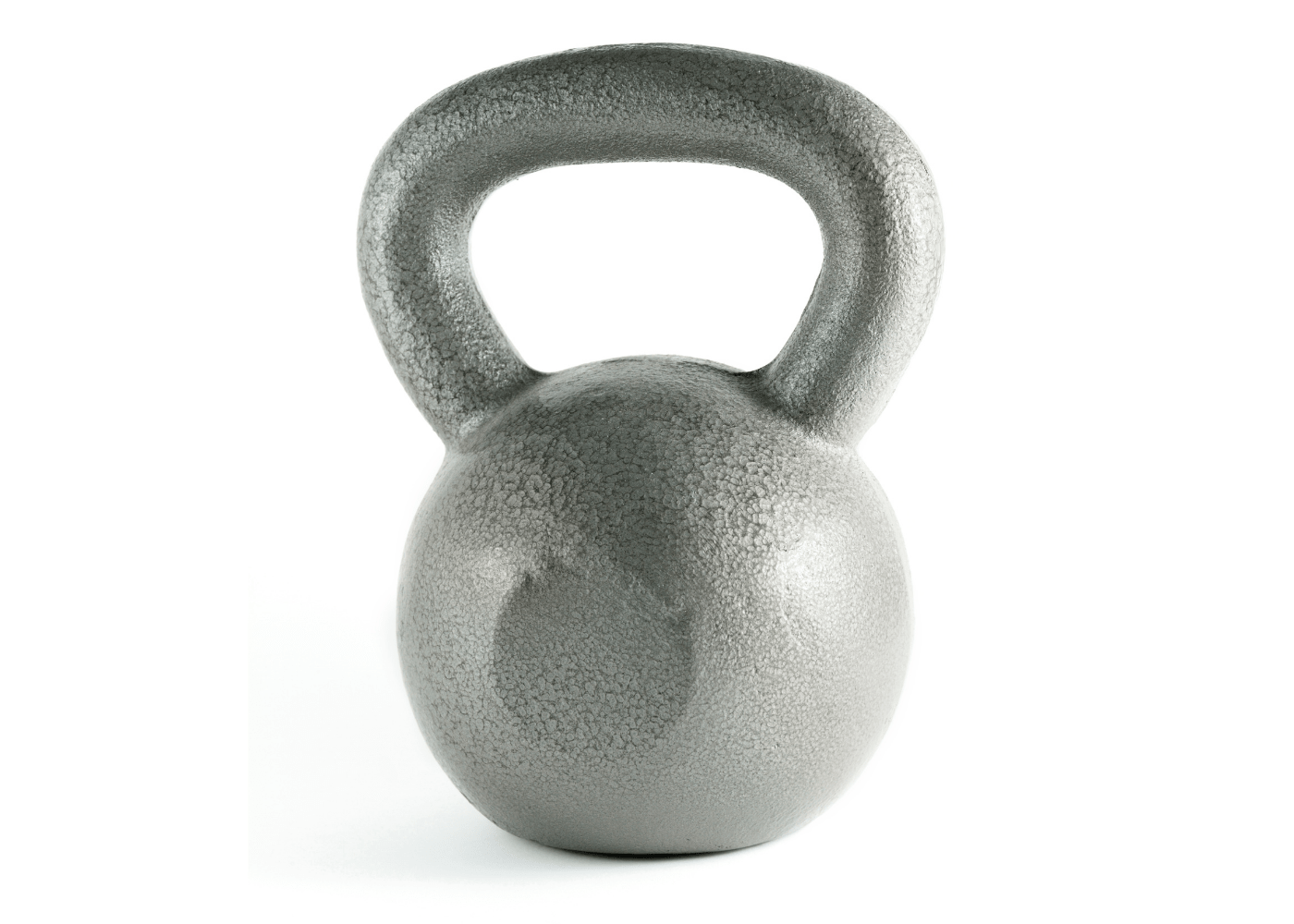 🏆 Our Pick – Amazon Cast Iron Kettlebell
Kettlebells come in a range of weights so you can find one most suitable for your requirements.
Kettlebells are perfect for any swinging exercise or movement. They offer another layer to the more common exercises involves dumbbells or barbells.
4. Slamball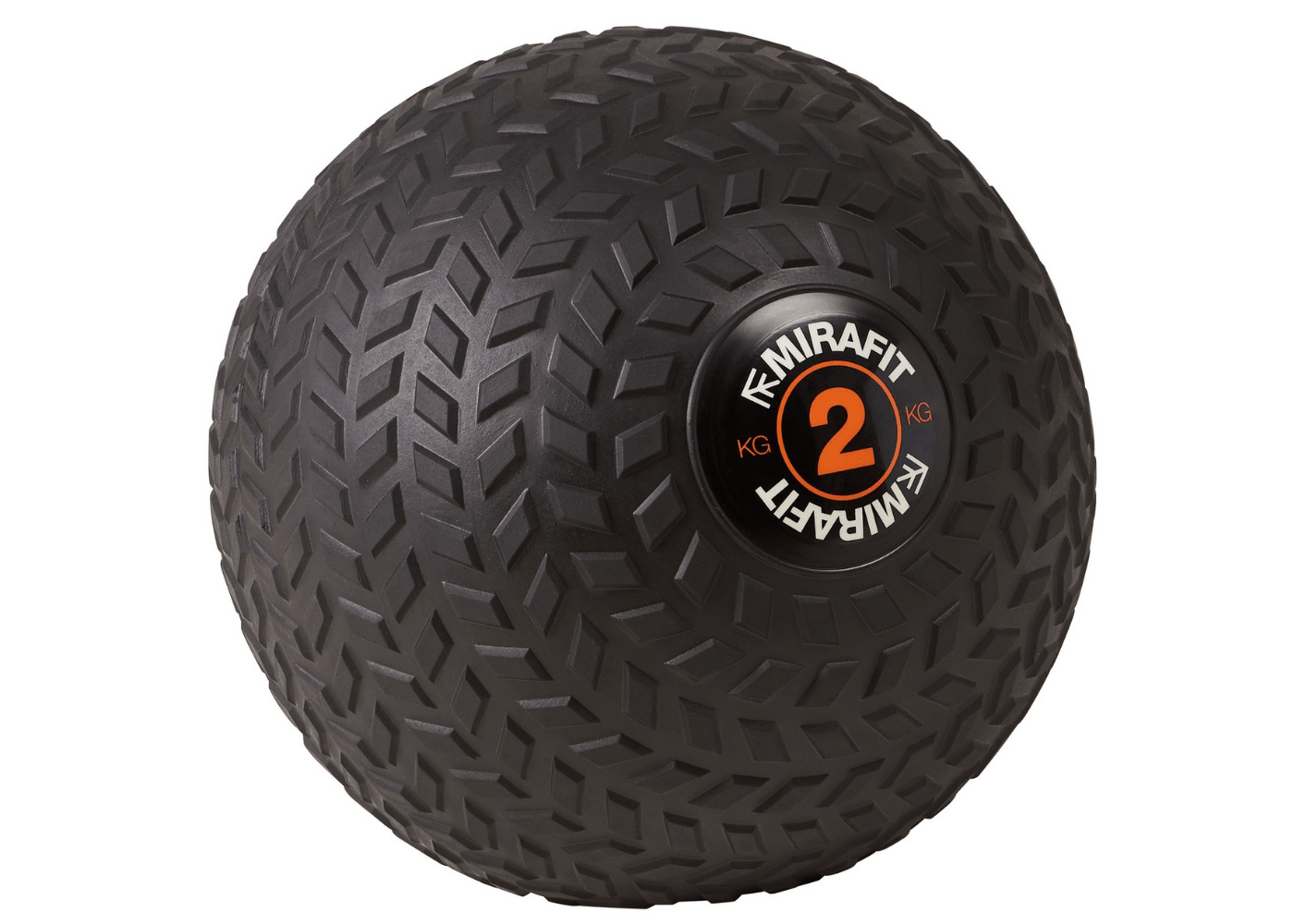 🏆 Our Pick – MiraFit Slamball
Slamballs allow you to unleash your true power and force. Slamballs won't bounce up so you can throw them as hard as you can against the floor (providing a highly effective functional movement) without worrying about the ball flying up.
Slamballs vary in weight so again, you can pick one most suitable to your requirements.
Once highly effective slamball workout is squatting while holding it and as you return to a standing position, throw the ball as high as you can against a wall. Catch the ball, squat down and repeat. This offers a great full body functional workout.
5. Battle Rope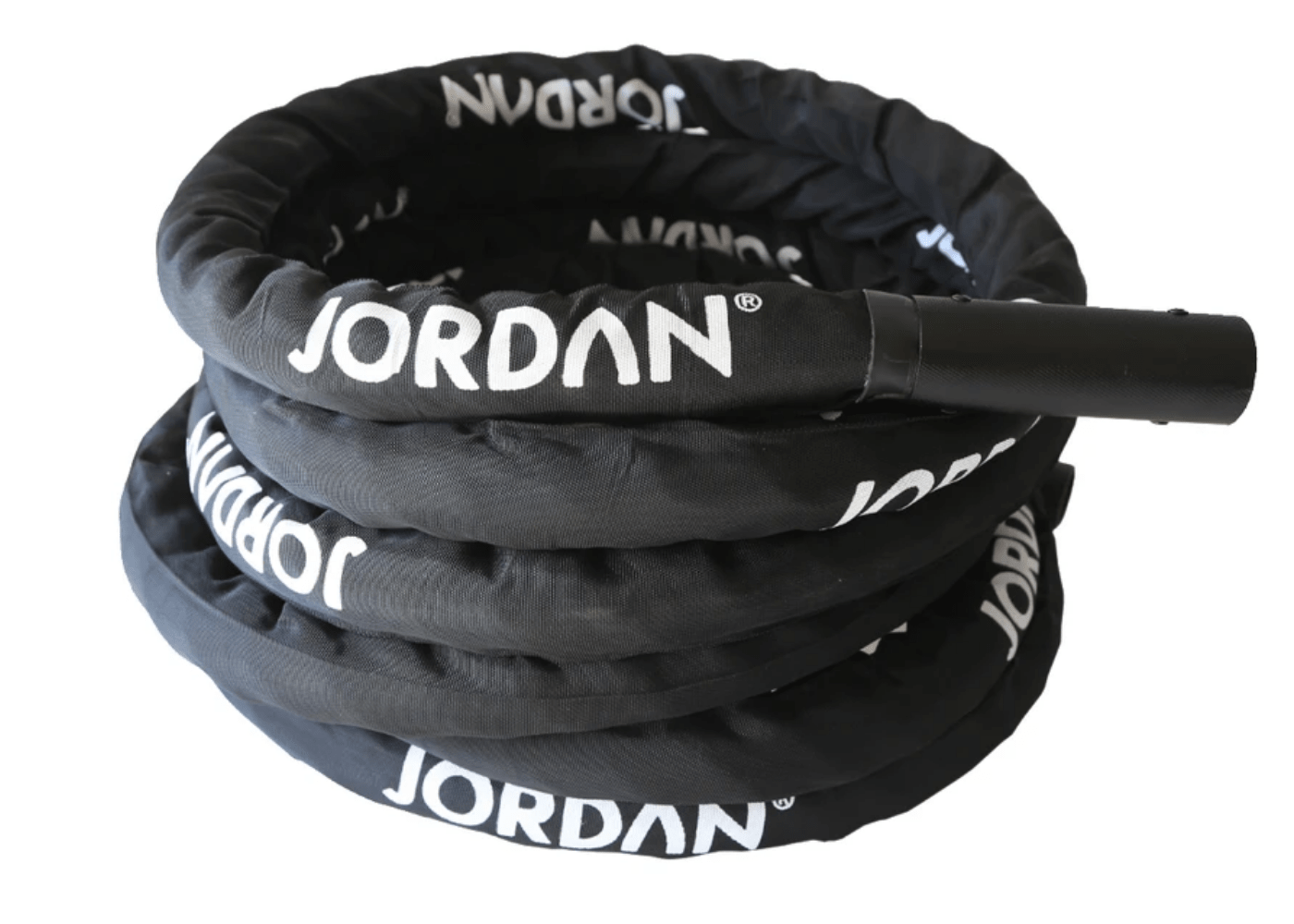 🏆 Our Pick – Heavy Duty Battlerope
Battle ropes help create dynamic exercises that create effective cardio and muscle toning workouts.
Battle ropes help train muscles in way that not many other bits of fitness equipment do – this makes them highly effective at hitting the muscles from a new angle and making them work harder.
6. Plyometric Box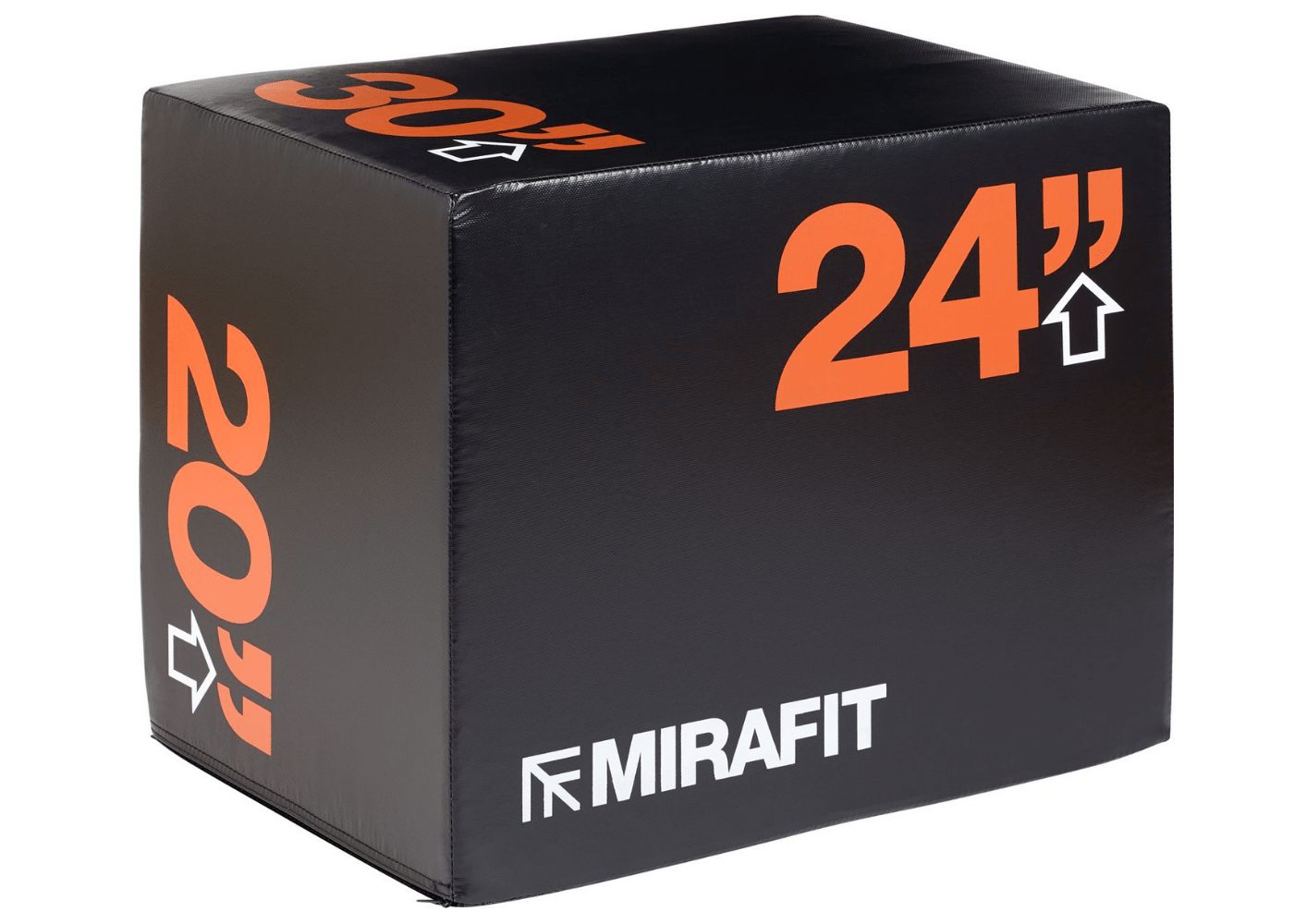 🏆 Our Pick – Thick Foam 20″ Jump Box
Polymetric boxes provide the perfect platform for jumping squats, one legged lunges, and other lower body exercises.
Strengthening these muscles are a vital component to functional strength so polymetric boxes will always deserve a spot in our functional fitness kit list.
7. Parallettes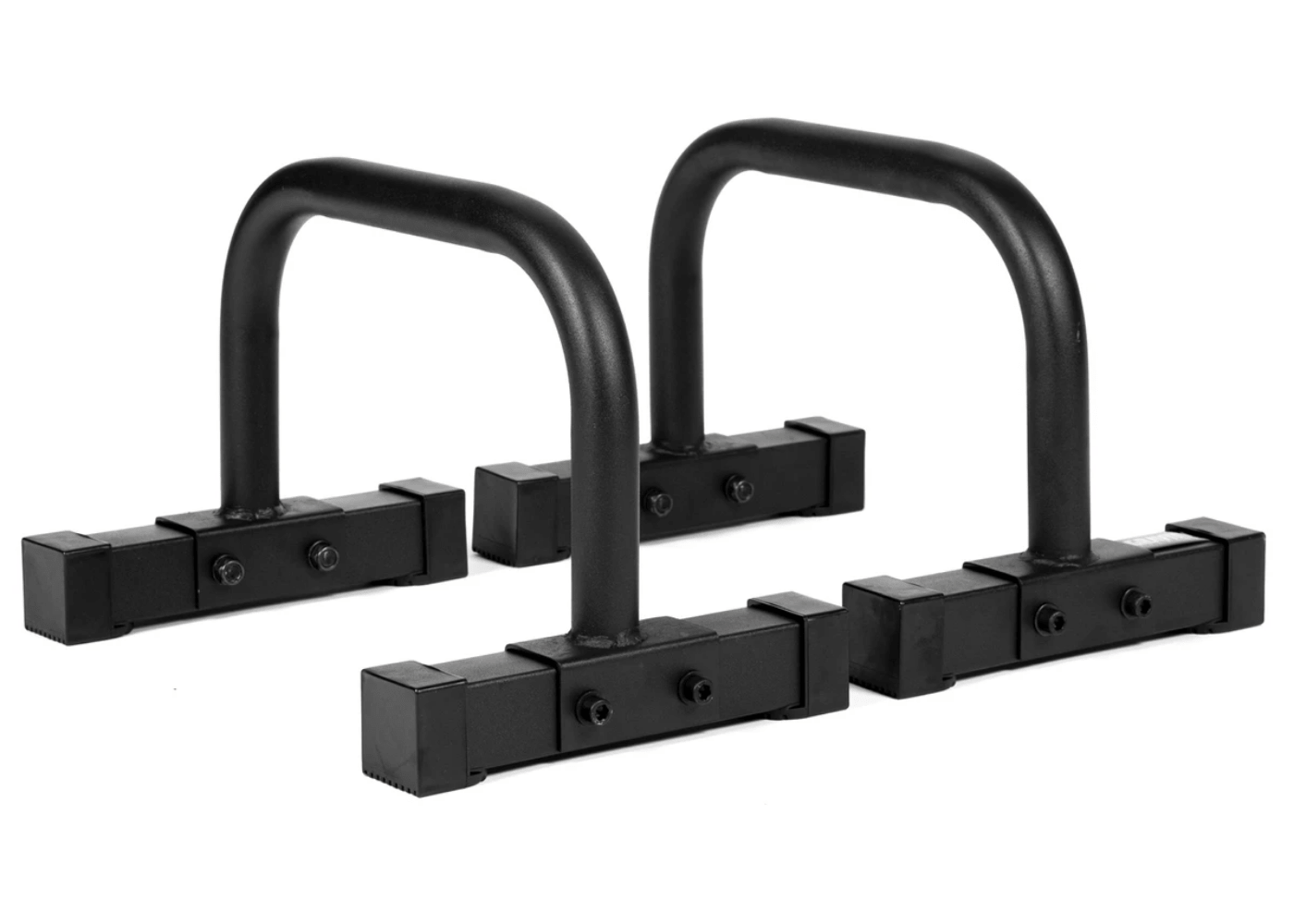 🏆 Our Pick – XTEK Parallette Bars
Parallettes are great for both functional and calisthenics workouts. Parallette bars come in different heights, and this will impact what you can do with them.
Higher parallettes will give you more versatility – but likely to cost more.
Many gymnastics, people doing lots of calisthenics and CrossFitters will use parallettes for advanced core exercises.
Check out our guide on the best calisthenics workout equipment.
8. Air Bike
🏆 Our Pick – Marcy Air Resistance Bike
Air bikes are a fantastic at providing an intense full body workout. Unlike a normal exercise bike, an air bike has handle bars that also move and the front wheel creates resistance from the air. This creates a really effective workout – if you push yourself, within seconds you can find yourself exhausted in a heap next to the bike!
These type of bikes are also great for warming up or cooling down.
9. Resistance Bands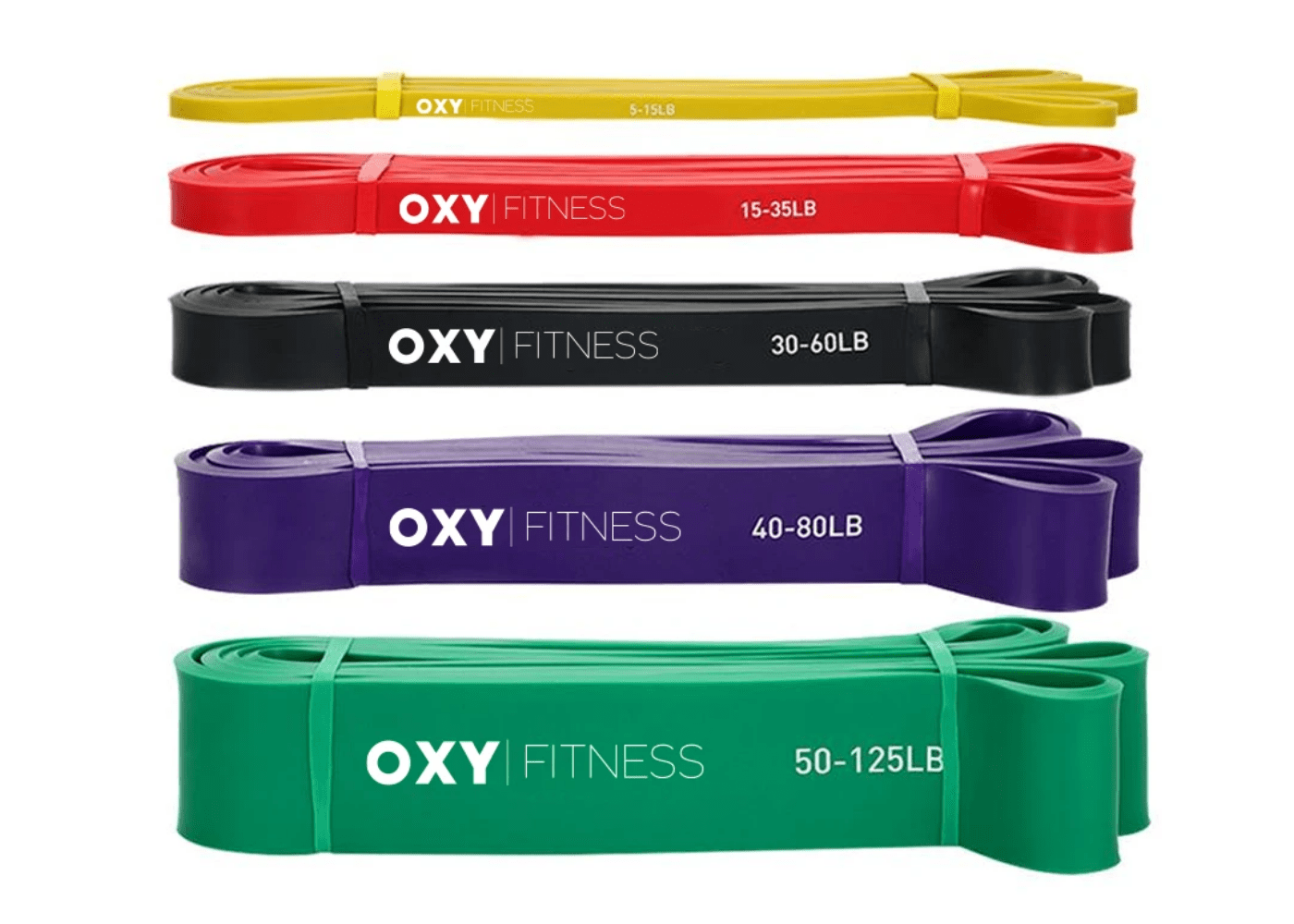 🏆 Our Pick – 5 Pack Resistance Bands
Resistance bands are cheap, light weight, easy to transport and can be used to train or aid recovery for pretty much every muscle group.
From resistance band stretching to aid mobility and injury recovery, to adding additional resistance to exercises and workouts, resistance bands are the perfect addition to your functional training kit bag.
10. Bulgarian Bag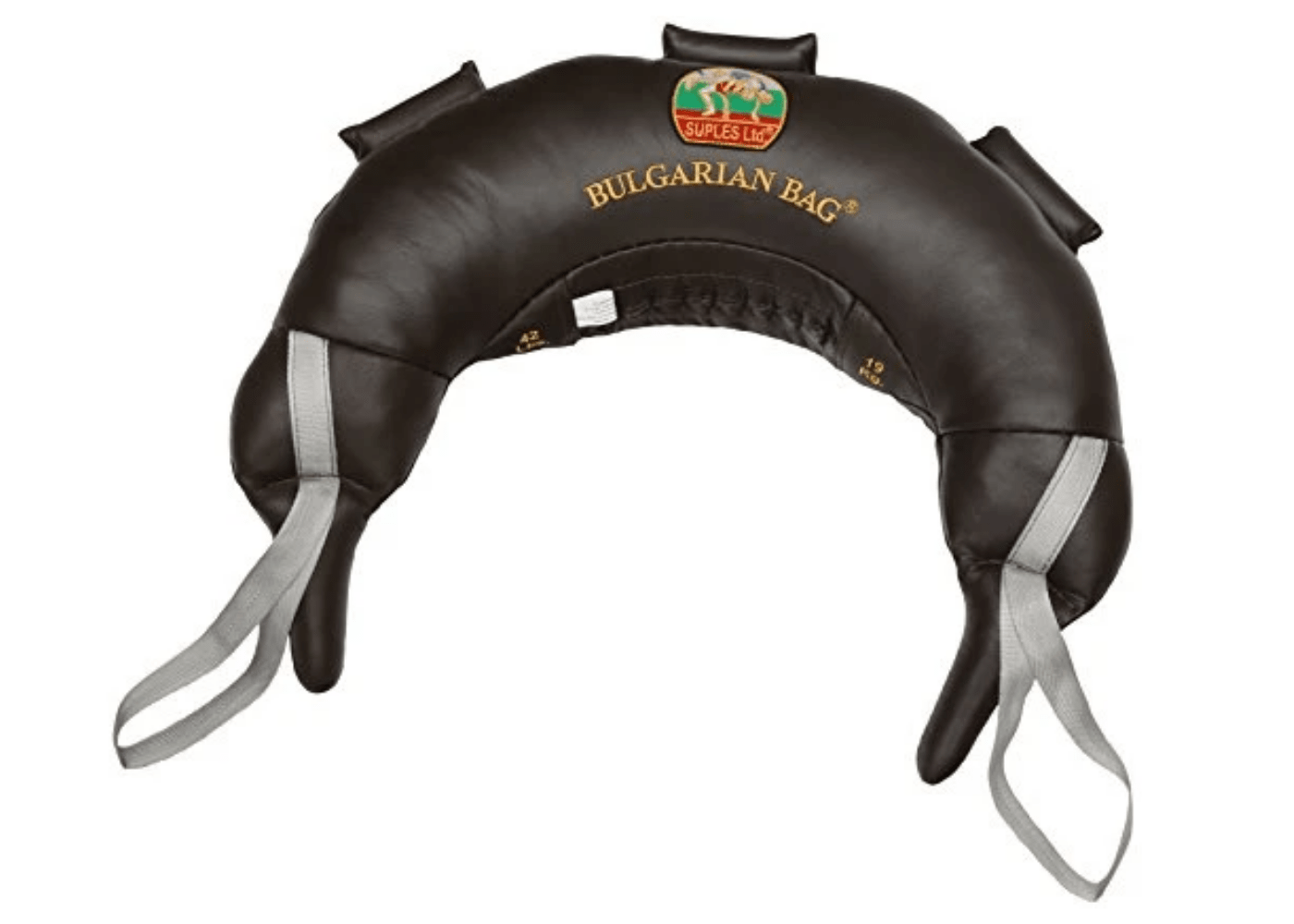 🏆 Our Pick – Suples Original Bulgarian Bag
Bulgarian bags are a great all-round piece of fitness gear. They are very versatile and can be used in a variety of ways.
One of their big benefits over other bits of equipment and gear, is the emphasis on grip. Grip is often ignored in fitness but plays a huge role in developing functional and practical strength. Improved grip is really useful, especially as we get older, so exercises, workouts and equipment that support and foster improved grip strength is a real bonus.
11. ViPR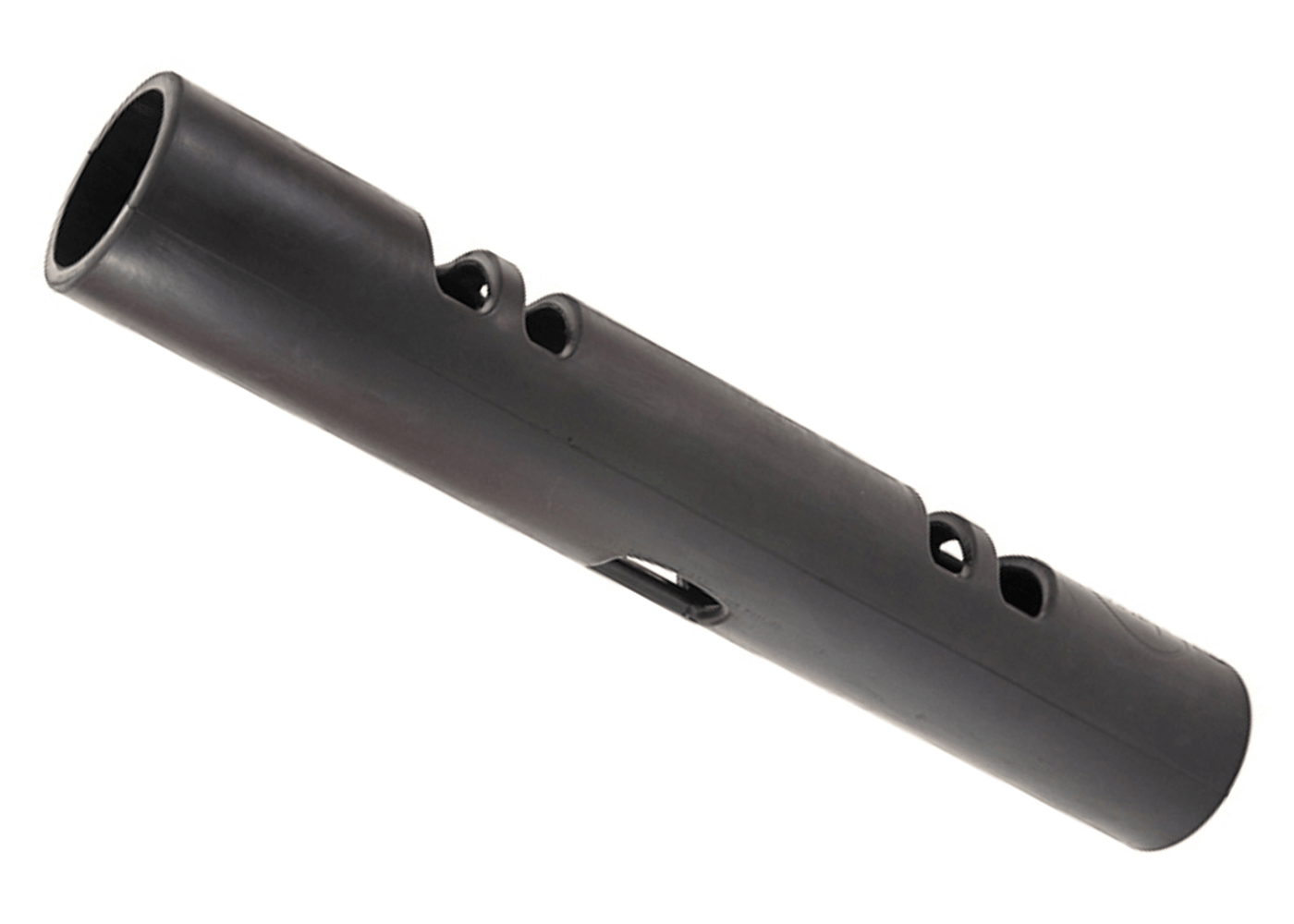 🏆 Our Pick – ViPR Original Fitness Tube
ViPR fitness tubes are another versatile and adaptable piece of functional training gear. It helps build strength and enhance movement training.
It can be lifted, dragged, thrown, stepped on and pretty much anything else you can think of. It encourages and celebrates creativity in your workouts and helps keep exercise exciting.
12. Power Sled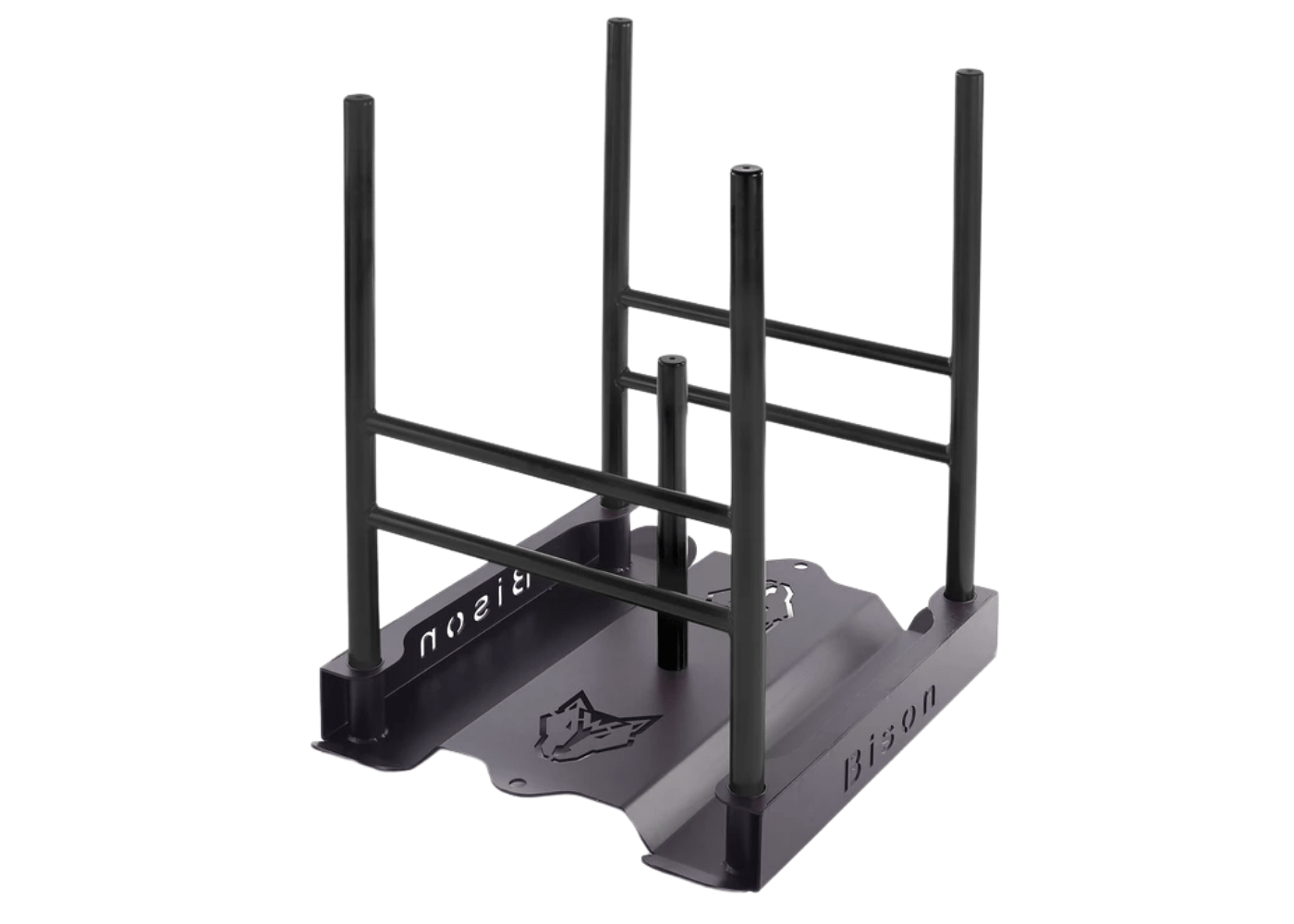 🏆 Our Pick – Heavy Duty Multipurpose Sled
Power sleds, ideally that include a leash/harness, allow you to improve pushing and pulling movements. Power sleds will involve all your muscles, from legs and core, right through to arms and back.
This means they pack a punch and help with overall body conditioning.
Exercises and workouts that involve power sleds are usually very well suited to those looking to improve their functional fitness.
Related Articles:
Stretching Bands and Straps with Loops
A Buyer's Guide to Speed Bands
This website, fitnessdrum.com, is a participant in the Amazon Services LLC Associates Program, an affiliate advertising program designed to provide a means for sites to earn advertising fees by advertising and linking to Amazon.com.