We often get asked what type of equipment is required for personal training and fitness coaching.
So, we decided to put the question to the coaches here at fitness drum to list out their top pieces of personal training equipment. These recommendations are designed to help you understand what type of products and fitness equipment will help support and enhance your training.
With years of experience training clients at gyms and at home, our coaches have included their favourite pieces of equipment and the reasons why they chose each item.
It doesn't matter if you're training at home or in the gym, a beginner or experienced, this equipment kit list is designed to help you focus on equipment that is proven to get results. We've searched high and low for best products and prices currently available online, so you can find these recommended products and get started.
Mobile Personal Training Equipment Kit List
The first recommendations are products that are mobile and fit perfectly into a training bag. This means you can take them with you to a gym or studio, or even take them on holiday. They are also perfect for home workouts and require little space. These support strength, balance and flexibility workouts, helping to develop functional fitness.
They are lightweight, easy to pack and offer flexibility during training sessions.
Stopwatch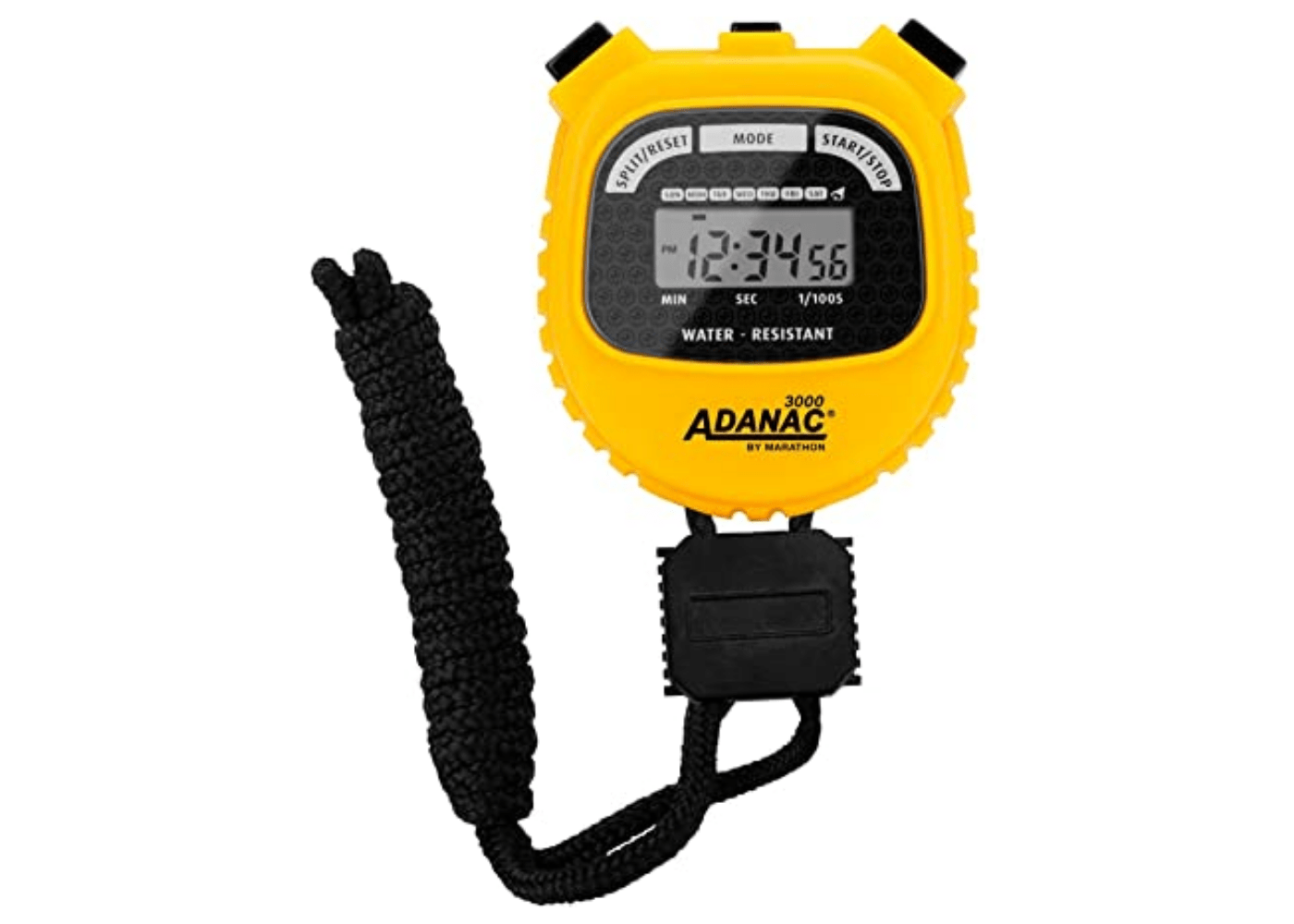 🏆 Our Pick – Marathon Adanac 3000 Digital Stopwatch Timer
Don't forget your stopwatch!
Sure, your phone may be able to record time but having a reliable stopwatch is a lot more convenient and means you don't have to be messing around on your phone during a workout.
Being able to record and track the progress on certain exercises will mean it's clear to see how you're improving over time. Simply seeing this improvement can be all the motivation you need to keep pushing harder.
The best stopwatches for personal training are ones that are easy to use and reliable. You probably don't need lots of the advanced functionality so just keep it simple.
Similarly, there are some great fitness apps, but again, they often over-complicate things – a stopwatch is often all you need in many circumstances.
Resistance Bands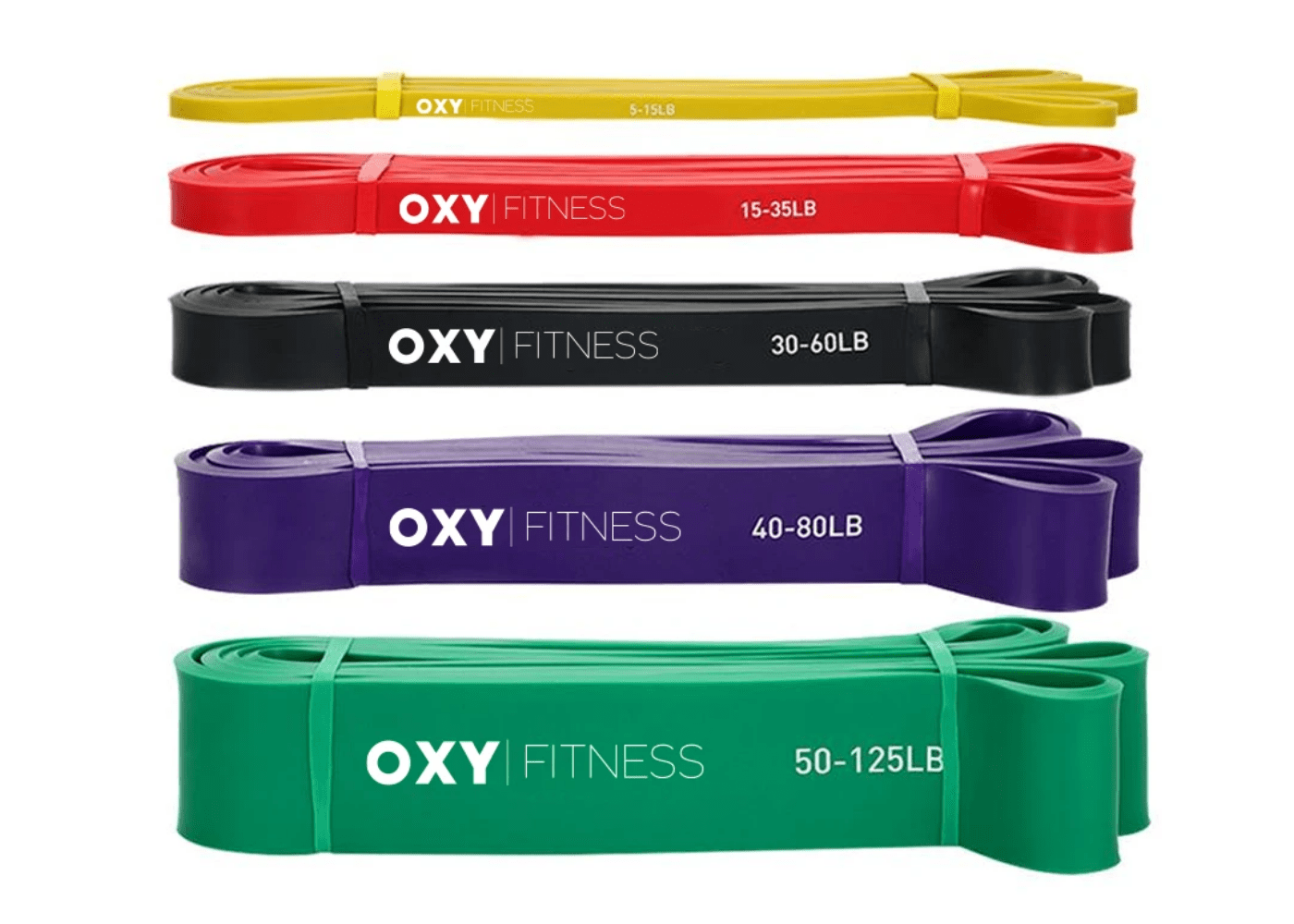 🏆 Our Pick – 5 Pack Resistance Bands
Very versatile and useful in so many exercises, resistance bands are fantastic for all levels of fitness.
Helpful for beginners through to professional athletes, they come in varying resistance so be sure to get a nice selection to use depending on the exercise.
Resistance bands can be incorporated in a lot of warm-ups, stretches and exercises. They help add more alternative options to regular workouts meaning this becomes a useful tool in the kit bag! The bigger and stronger you are, the thicker bands you need.
They can also be used to assist in certain exercises. Wrapping the band around the pull-up bar and resting your knees on the band will help you do pull-ups. This is great for beginners to assist with these kind of exercises.
Foam Rollers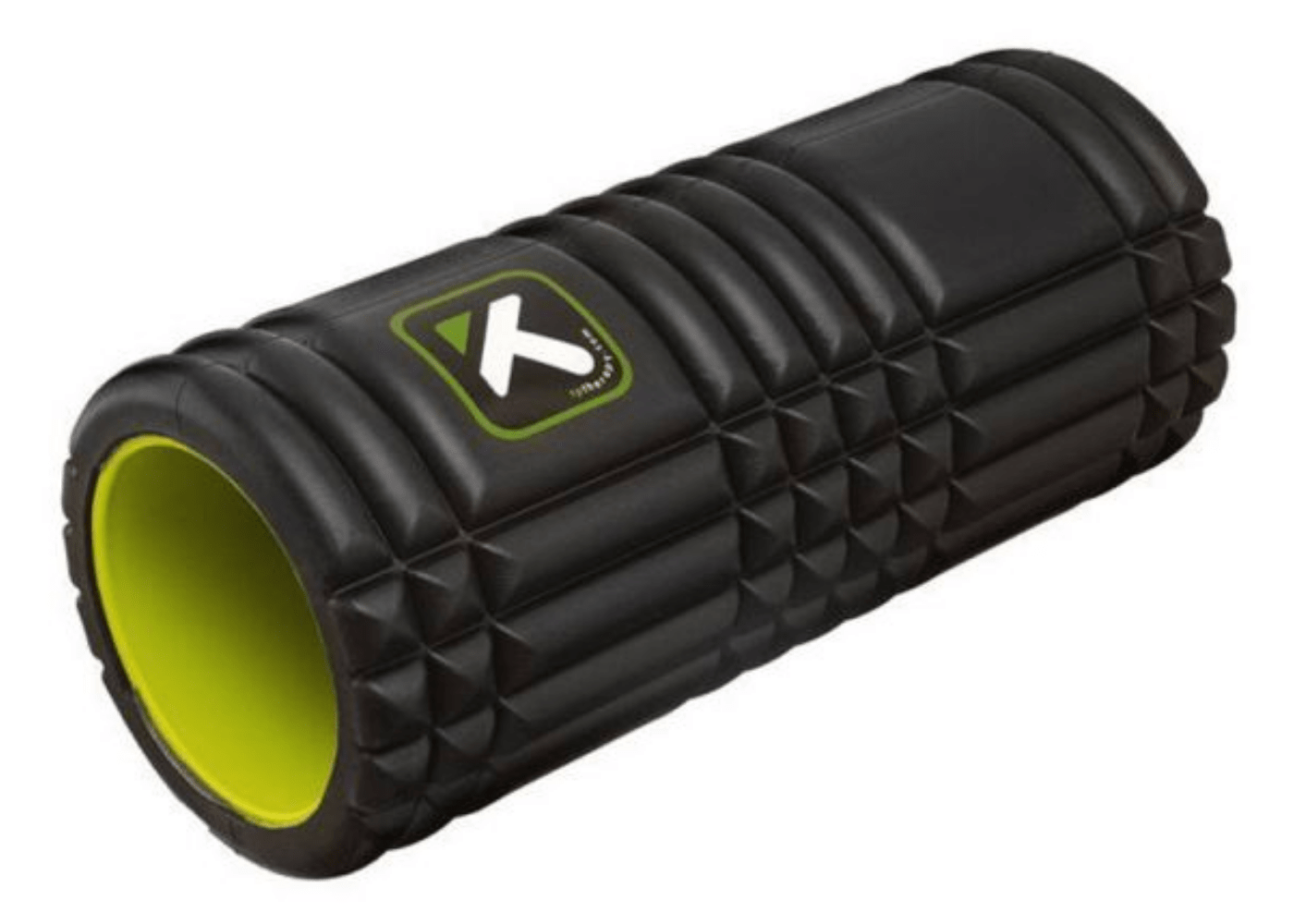 🏆 Our Pick – TriggerPoint GRID Foam Roller
These are becoming a must for anyone doing fitness or sports, helping provide fantastic recovery for sore muscles. These foam rollers help towards improving mobility and aiding recovering.
With better mobility and faster recovery from muscle soreness, you will notice major improvements in all exercises, particularly strength exercises like squats, deadlifts, and bench press.
Once you're in the full swing of exercise and sports, using the foam roller can even become a daily ritual.
(N.B. Search for massage balls too – these offer a similar purpose but are handy if you're travelling or on the go).
Exercise Mats
🏆 Our Pick – BalanceFrom 2″ Thick Tri-Fold Folding Exercise Mat
Exercise mats aren't just for yoga teachers, they are another vital piece of fitness equipment for anyone exercising.
Exercise mats are particularly useful if you're thinking of training outside. Even on a hot summer's day, the ground may be damp or cold, so having an exercise mat can make all the difference.
Exercise mats are also great for using in your home or taking to the gym (let's face it, it's best not to think about how much sweat from other people is on the mats in your local gym!)
Skipping Rope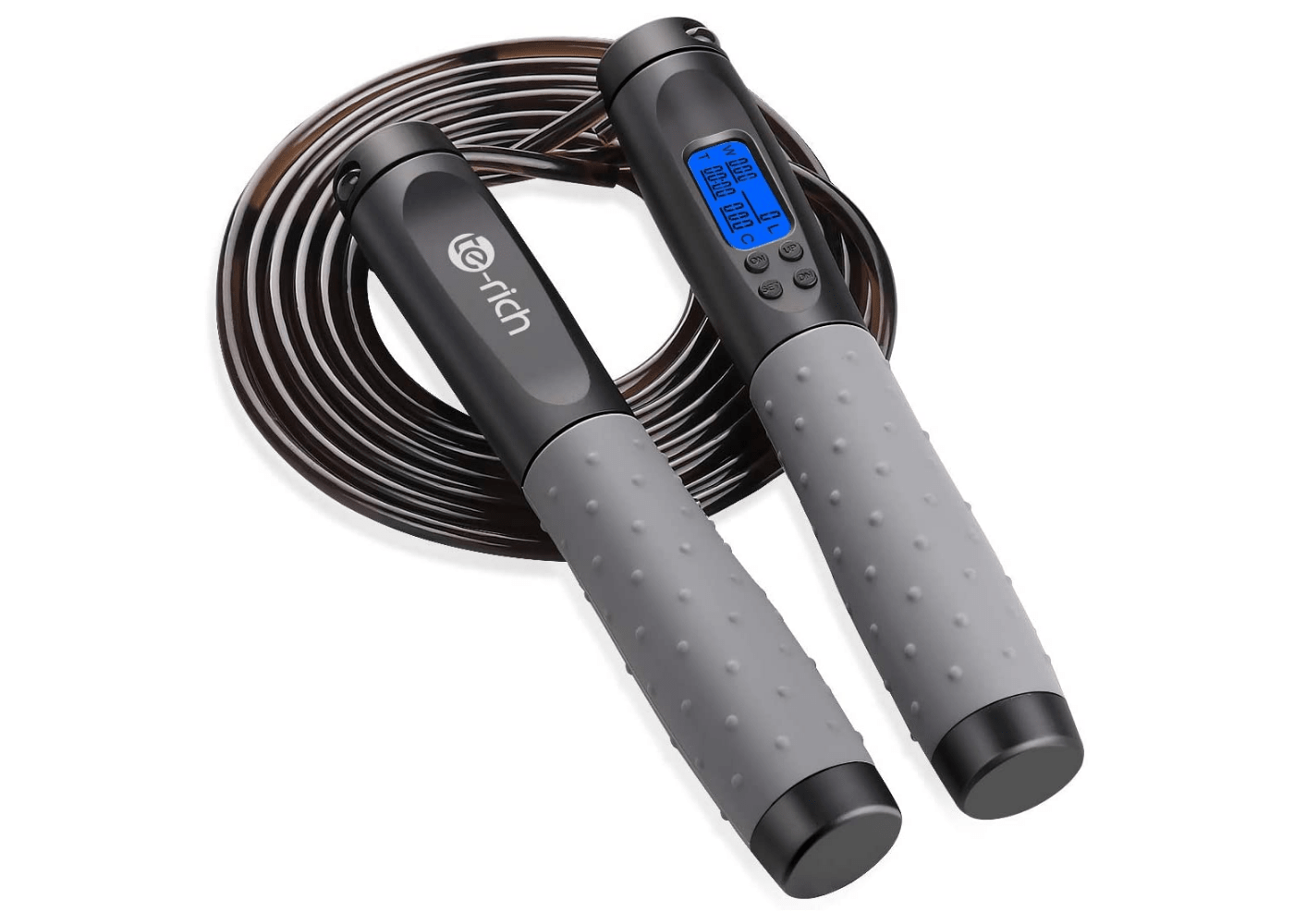 🏆 Our Pick – Te-Rich Jump Rope
If you want to inject some intense cardio into a workout then skipping is your answer. The fact boxers incorporate skipping so much into their workouts demonstrates the effectiveness of this activity.
Skipping also helps develop hand-eye coordination skills, perfect for anyone taking part in sports.
They're also so lightweight, you can take them on holiday and ensure you never have an excuse for missing a cardio session again.
Often ignored, skipping/jump ropes should always be in that gym bag.
Balance Board
🏆 Our Pick – StrongTek Balance Board
These balance balls/boards are very versatile and can be very beneficial for anyone looking to improve their balance.
Balance is a vital skill to develop, especially as we get older, so exercises and equipment that help improve balance is really valuable.
Medicine Ball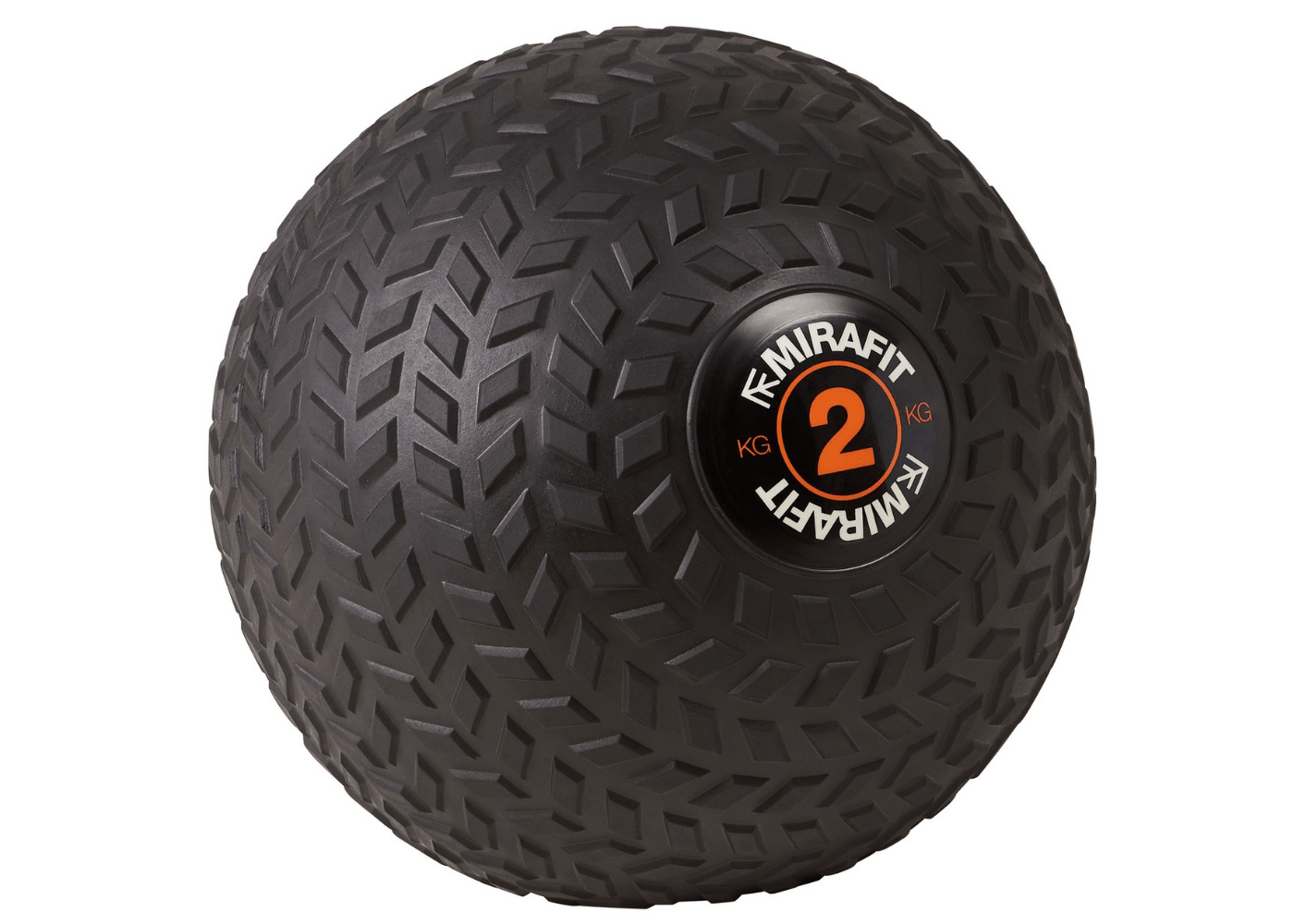 🏆 Our Pick – MiraFit Medicine Slamball
Medicine balls are a simple but highly effective bit of training gear. It can help develop explosive strength, both upper and lower body.
The 'squat and throw' exercise really does offer a complete full body workout, perfect for anyone wanting a quick session! Incorporating a medicine ball can be great for training athletes or anyone playing sport.
Spending an hour throwing a medicine ball around will suddenly make throwing a normal weighted ball around seem effortless! Every trainer we spoke to who helps coach sports team put medicine balls close to the top of their list!
Suspension Trainer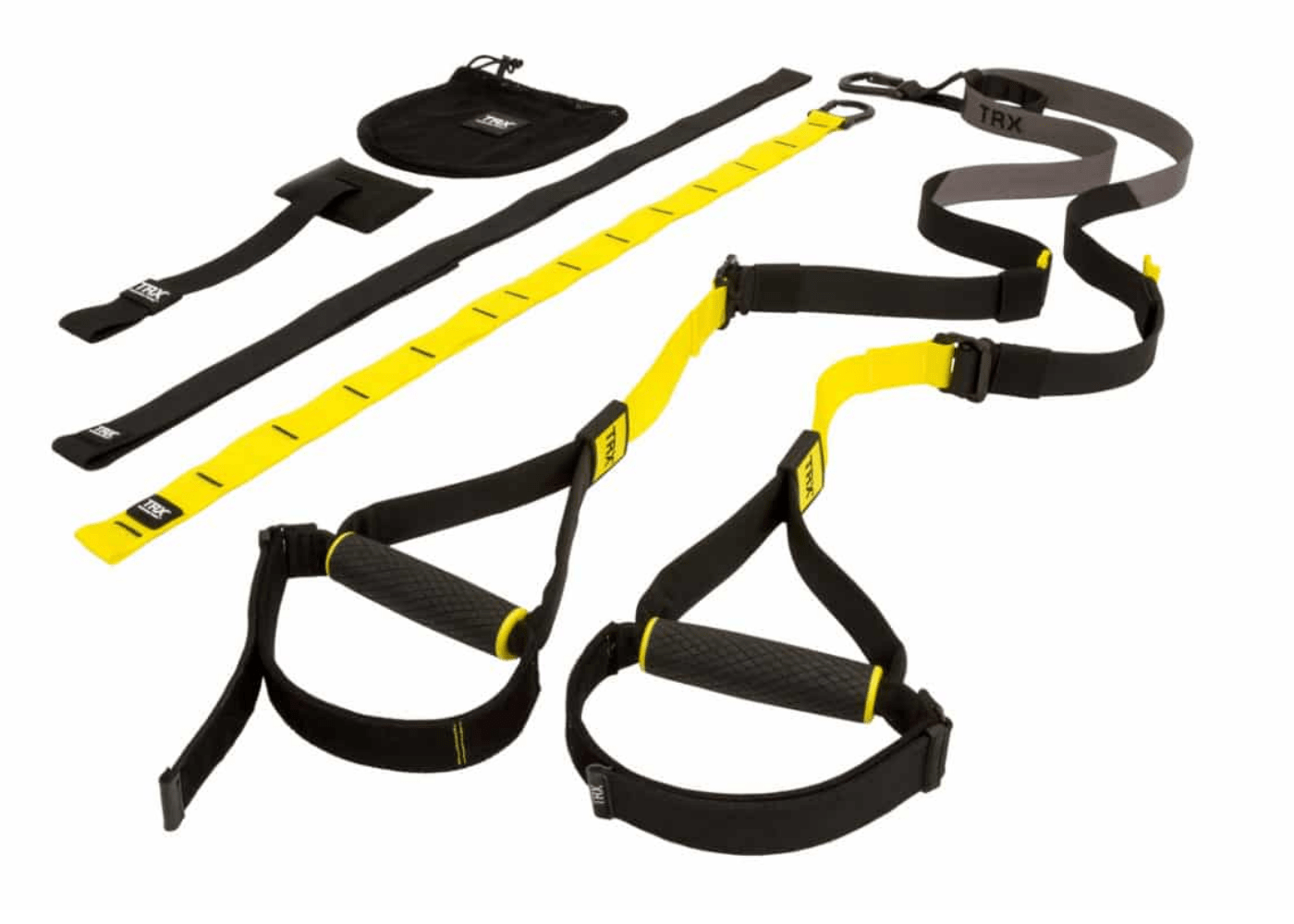 🏆 Our Pick – TRX GO Suspension Trainer System
Using body-weight exercises to get fit and healthy is a great option. Being able to push or pull your own weight helps create a clear benchmark and target to work towards. Using your body-weight is all relative – so although someone may be stronger, they might have to pull/push more weight. This means body-weight exercises are effective whatever your weight/age/experience/strength. It also means you won't go overboard with heavy weights and cause potential injury.
Suspension trainers have become increasingly popular in recent years and for good reason to. These are extremely mobile friendly and you can easily incorporate them into many different workouts. They force you to push/pull your own body weight and can be highly effective, regardless of your strength or experience. This means they are a great piece of gym equipment to add to our ever growing kit list.
Weighted Vests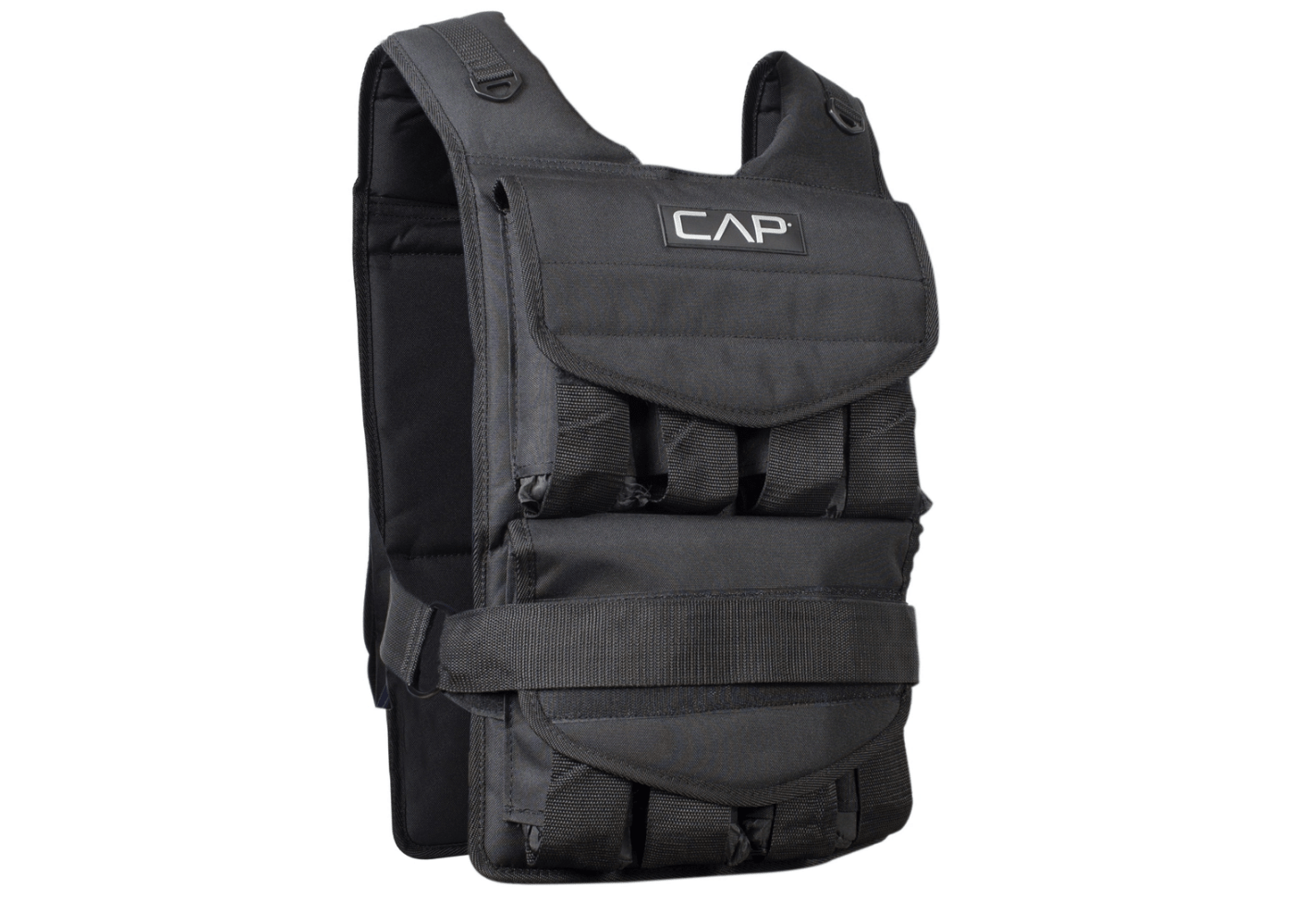 🏆 Our Pick – CAP Barbell (HHWV-CB020C) Adjustable Weighted Vest
A somewhat wild card entry into the list but I know some trainers swear by these products.
Weighted jackets, belts, and straps can add significant weight during a workout. This can be great for if you're training for an event/sporting occasion, e.g. a marathon. Training with all this extra weight means you're body works harder during training so when it comes to the event/game day, you're body is used to carrying more weight so can perform to a higher standard.
Popular with sportsman, training in weighted clothing makes everything seem so much easier once you take it off. Anyone training someone for a sport should definitely think about these accessories.
As well as weighted vests, you can also get ankle/wrist weights – providing the same purpose but on a smaller scale.
Battle Ropes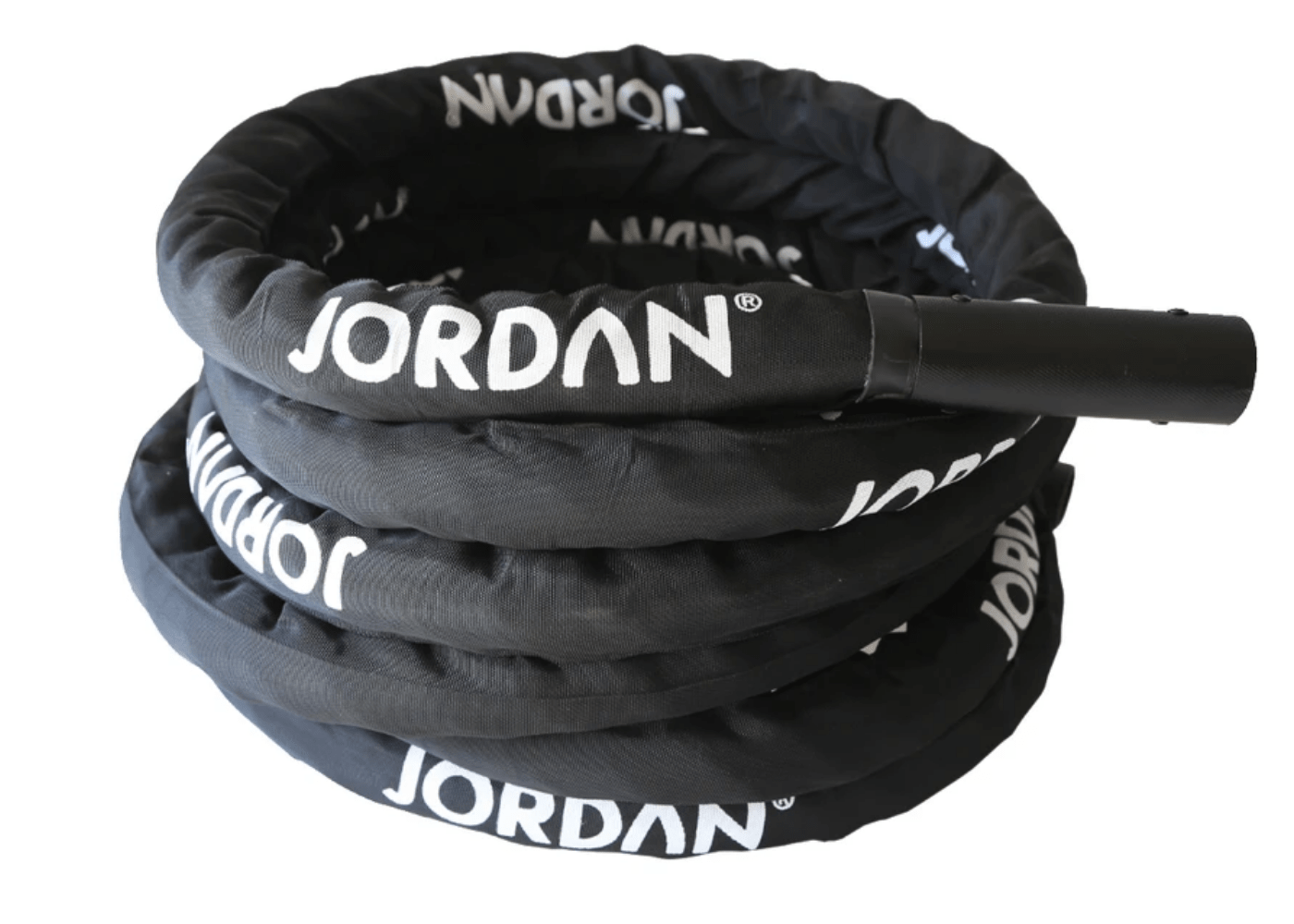 🏆 Our Pick – Heavy Duty Battlerope
Battle ropes are becoming a popular piece of equipment in every gym these days. Trainers can incorporate them into high intensity workouts and they become an invaluable tool for conditioning.
Although battle ropes offer a pretty tough workout, they are also fun and enjoyable. It's something different from the normal routine and it's this type of equipment that can give you new fitness targets and goals.
If you've got the space in your garden, or at home, battle ropes allow you to do a full body strength and cardio routine quickly and effectively – perfect for those who are busy and trying to fit in workouts wherever they can.
Personal Trainer Studio Equipment List
The mobile list above really refers to items you can fit in your car and either take to a gym, the park, or anywhere you train. The focus is on mobility and being able to have great tools and equipment at your fingertips.
This next list is for those looking to go to the next level. Perhaps you want to convert your garage into your very own gym.
This equipment includes products that aren't too mobile, but still fantastic products for personal training.
Kettlebells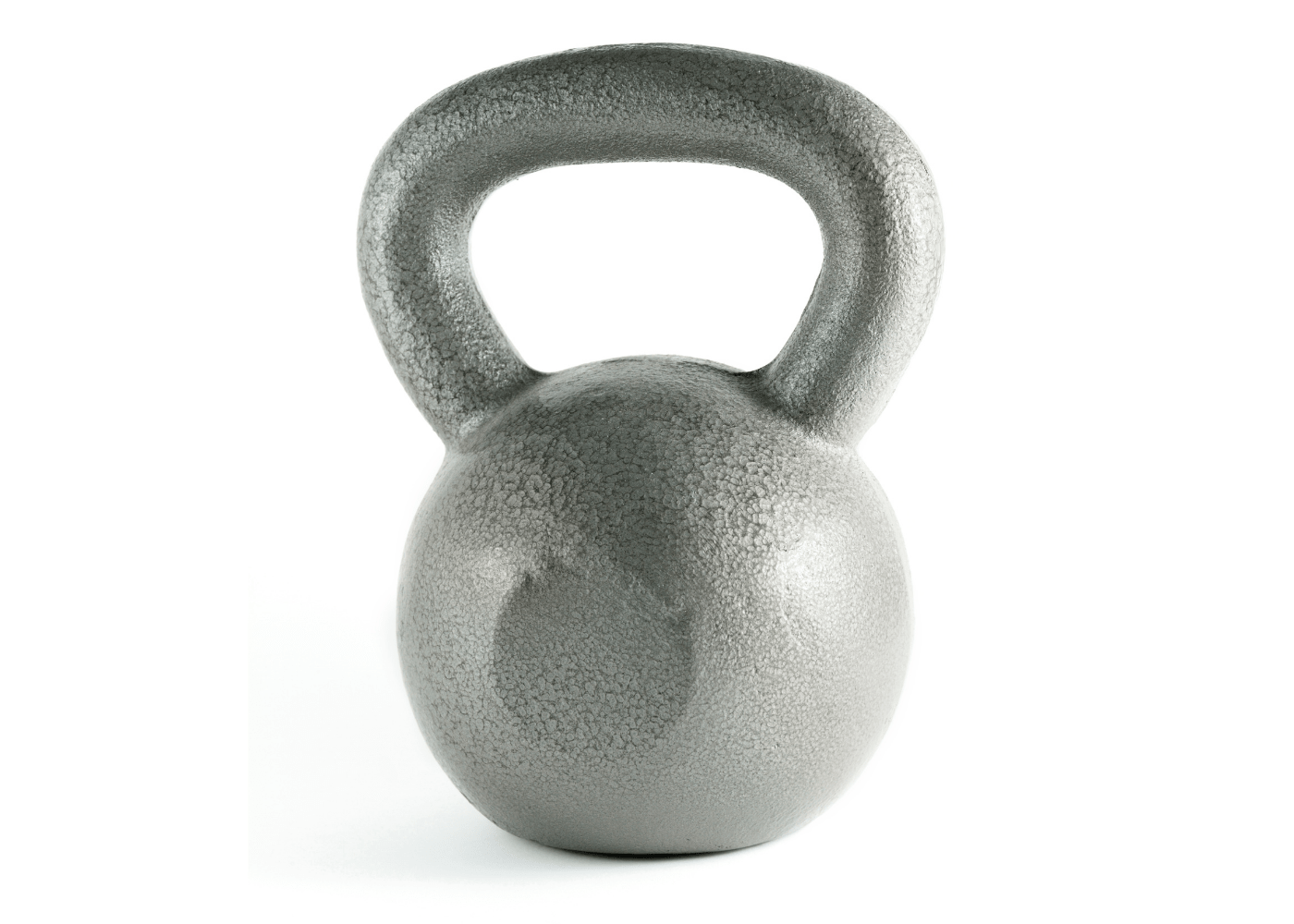 🏆 Our Pick – Amazon Cast Iron Kettlebell
A selection of kettlebells is great for developing functional fitness.
You could definitely look to add some light kettlebells in your car but if you've got a space, like your own studio/garage gym, then getting a wide selection of kettlebells would be great.
Working the body as a unit which helps develop functional strength and fitness, (instead of separating it out into parts), results in an increase in calorie expenditure, cardiovascular fitness, real-world functional strength and flexibility.
If you've never used kettlebells, then it's worth working with a Personal Trainer or Fitness Instructor to get the correct technique – otherwise it could cause injury.
Dumbbells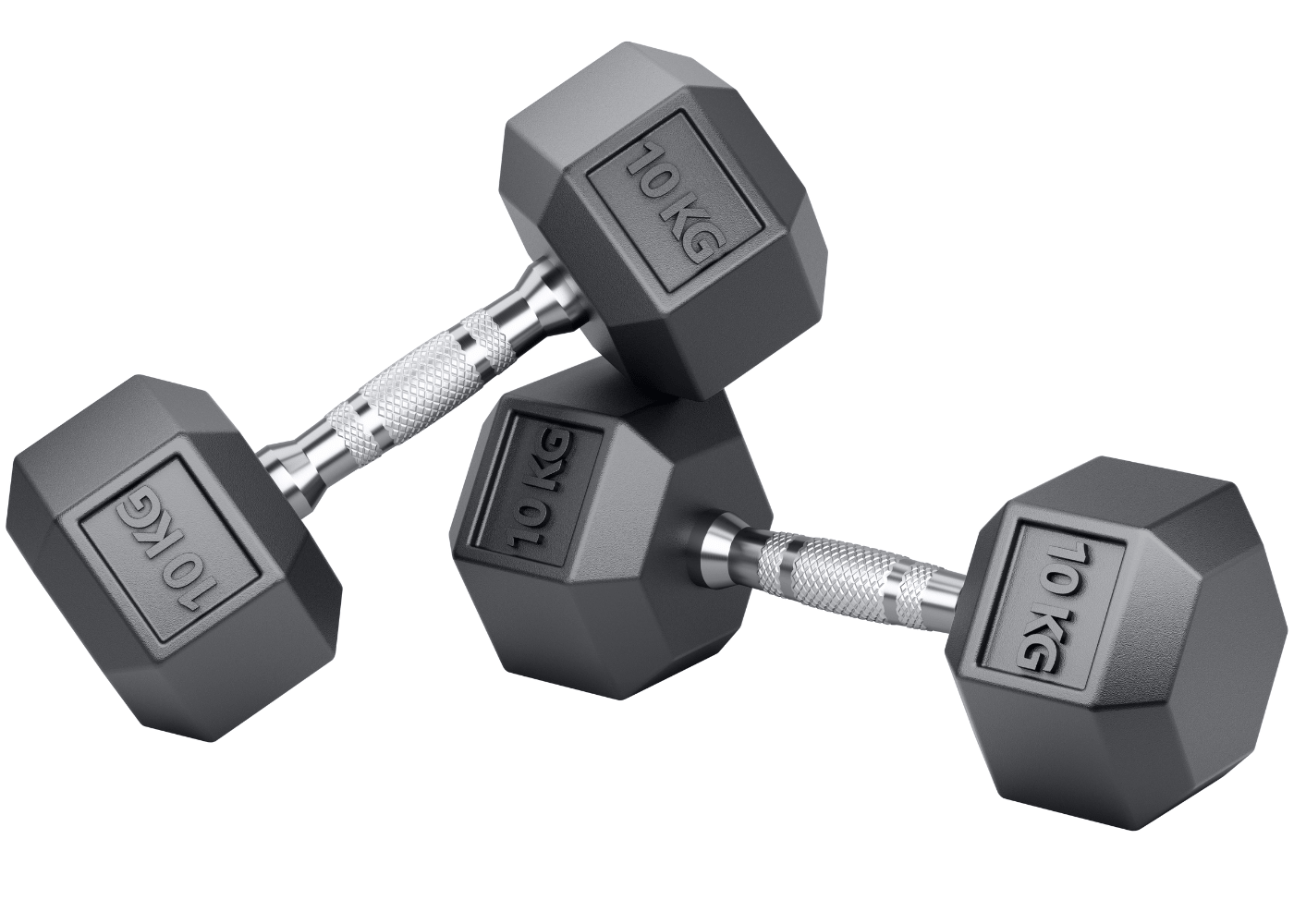 🏆 Our Pick – Amazon Basic Rubber Dumbbells
Dumbbells are the backbone to a gym and should certainly be included in any personal training routine.
Dumbbells are affordable, easy to store and can be used in so many different workouts.
If you've got the space, getting a wide selection of weights will give you more versatility in your training. It also means you can slowly increase the weight over time to ensure you are progressing and adding weight to develop continual strength.
Talk to any athlete or bodybuilder and dumbbell exercises will feature.
Pull-Up Bar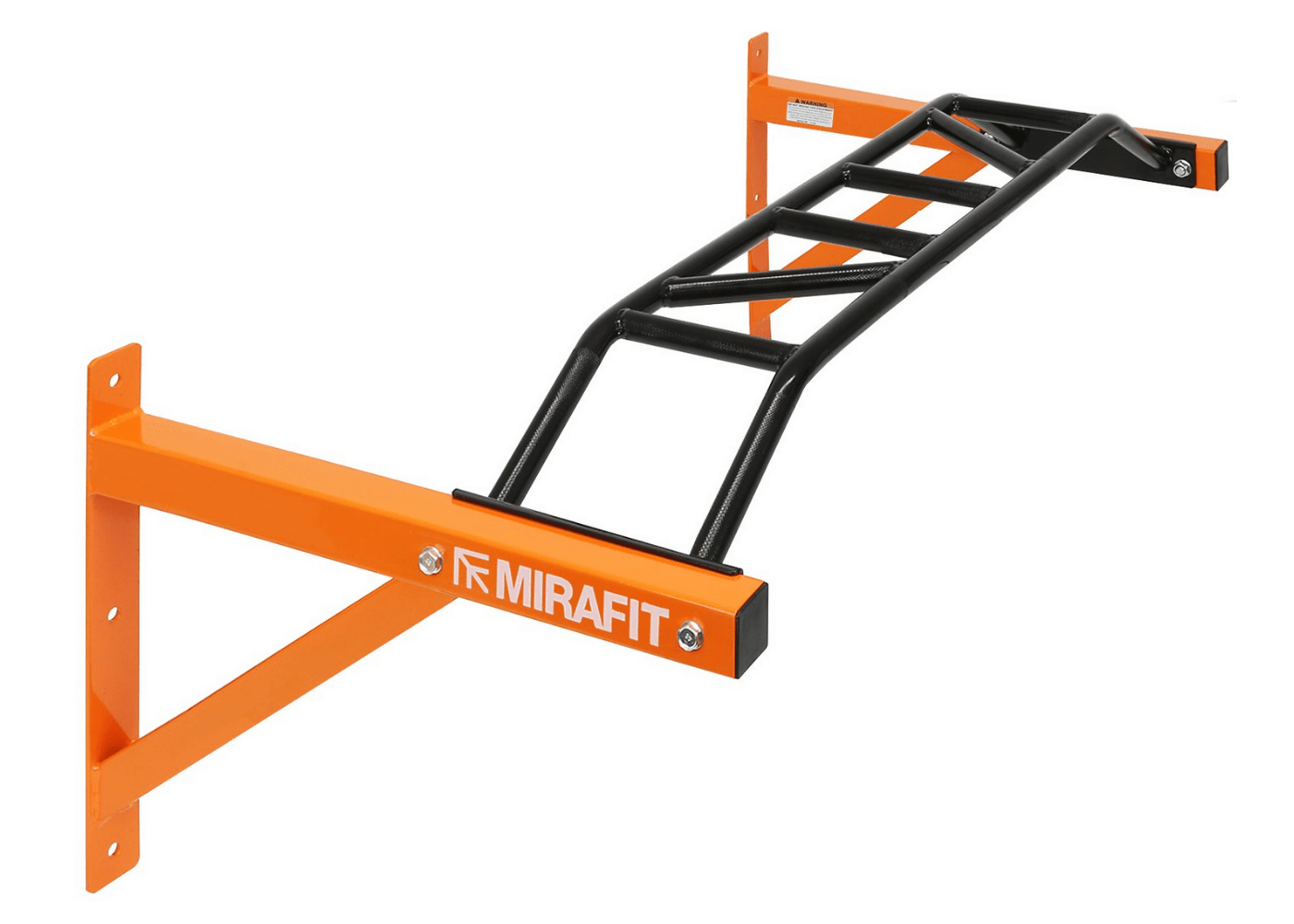 🏆 Our Pick – Multigrip Wall Mounted Pull Up Bar
Pull-Ups aren't just something you did in gym class back at school.
Pull-ups help strength your back, arms and core – as well as improving flexibility and mobility.
You can also attach resistance bands around the pull up bar to make pull-ups easier if you're just getting started. Being able to do pull-ups and press-ups are clear signs of fitness so improving your ability to pull your own body weight is a great aspiration for anyone trying to get fitter.
Sandbags & Bulgarian Bags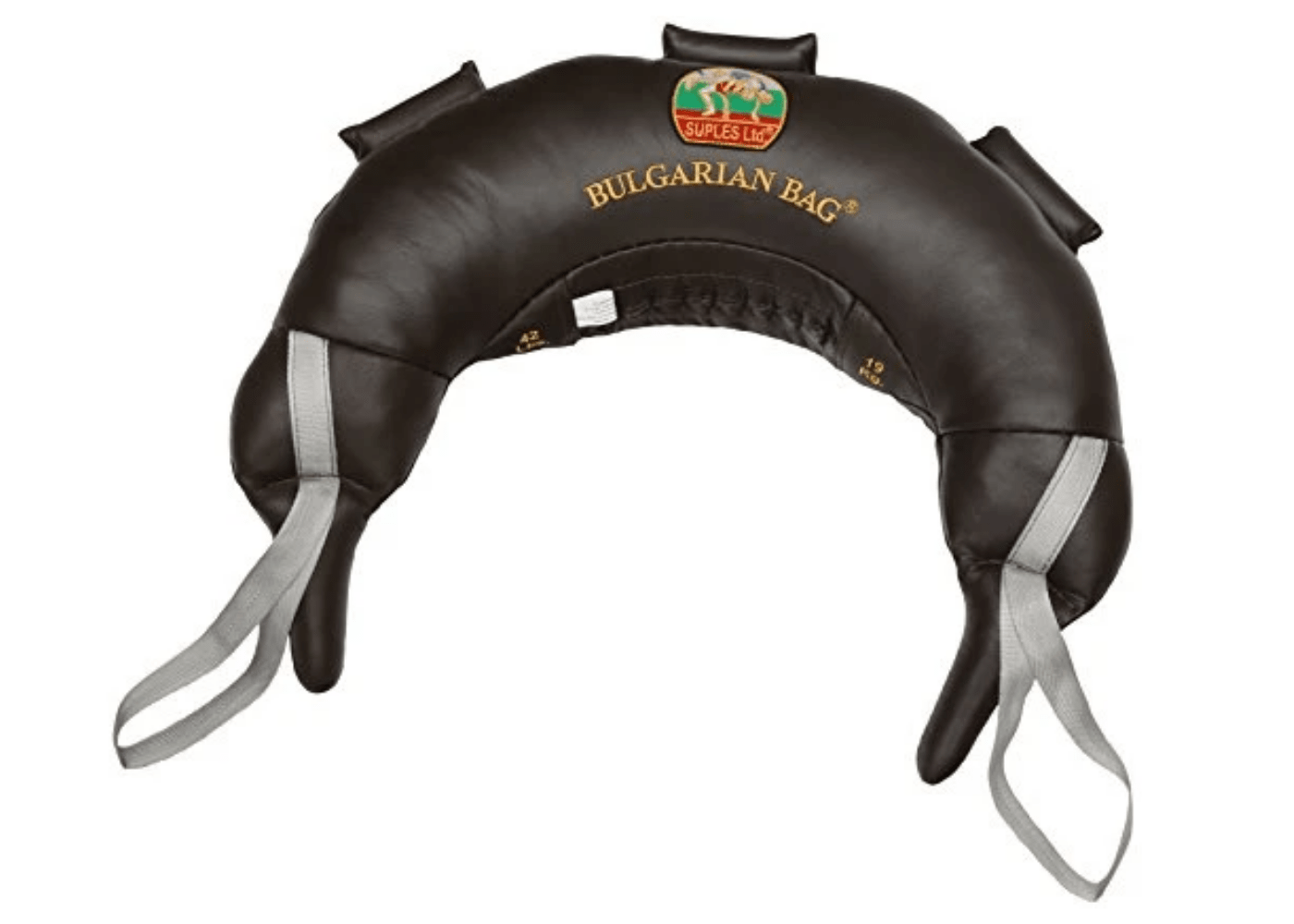 🏆 Our Pick – Suples Original Bulgarian Bag
Sandbags or Bulgarian bags are another great bit of training gear to develop functional fitness.
Squatting with a sandbag is going to feel different than squatting with a bar so works muscles from a different angle, as well as keeping workouts fresh and interesting.
Bulgarian bags can be used in a variety of ways. Check out our ultimate guide to Bulgarian bags, which includes everything you need to know about this innovative bit of kit.
Sound System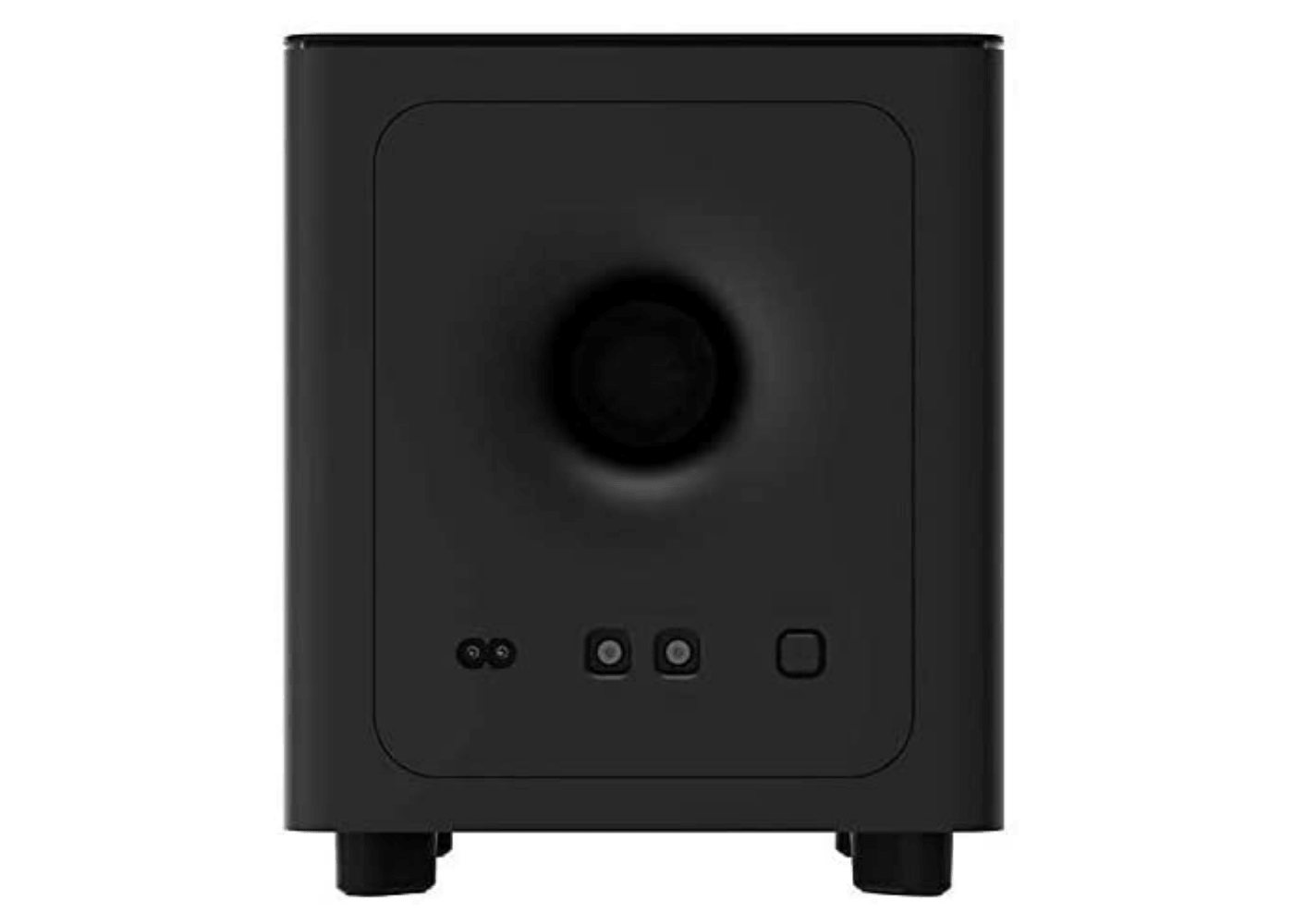 🏆 Our Pick – Vizio V51-H6 36″ 5.1
Music plays a big part in personal training. Pick the right music and it can help keep you motivated for longer. This means you need a sound system that can handle the challenge.
You want to find a good playlist that will help complement your workouts. Music is very important during group classes but even one-on-one sessions can benefit from some inspirational music playing in the background!
Olympic Weights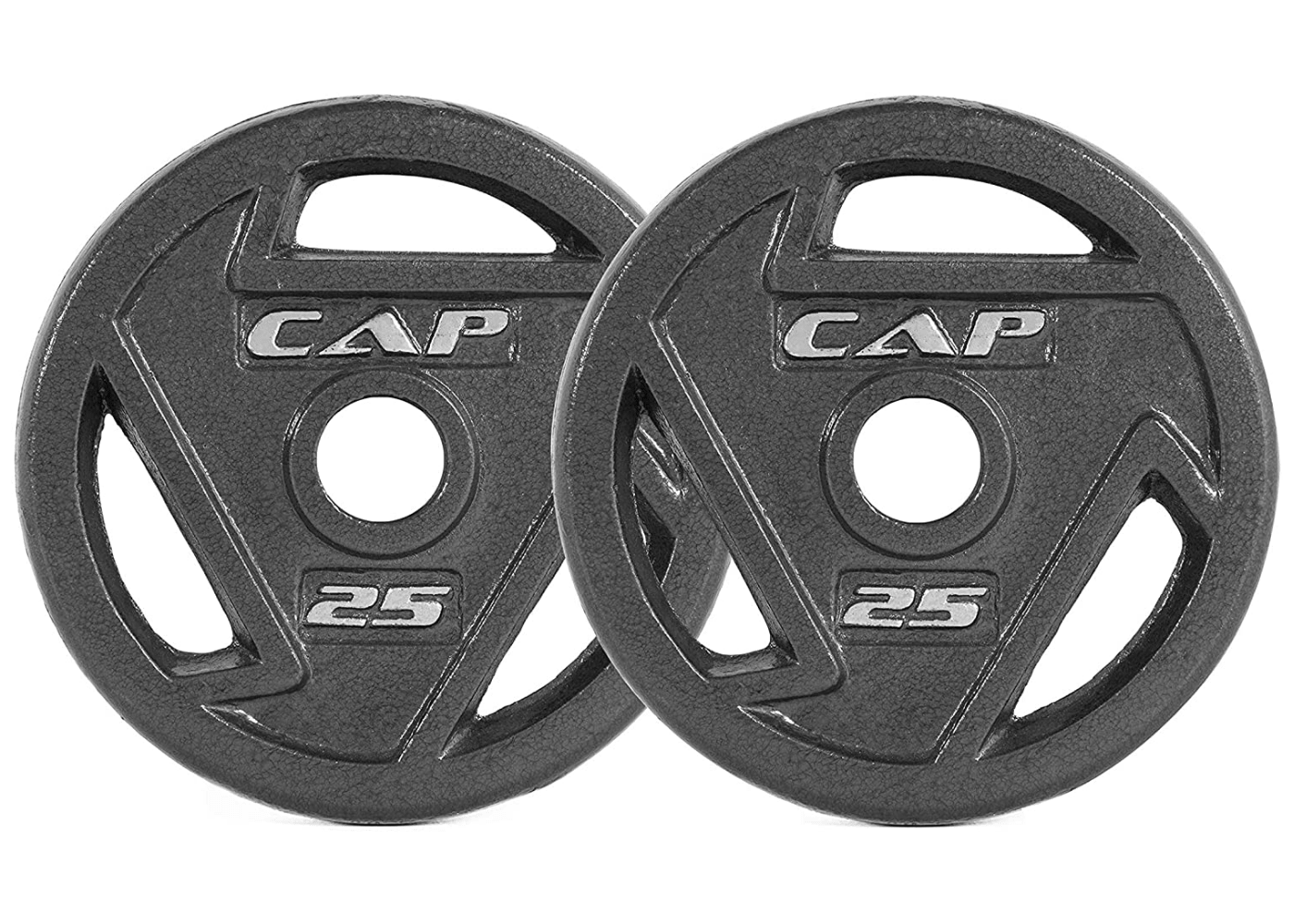 🏆 Our Pick – Cap Cast Iron 2″ Olympic Grip Plate
A good Olympic bar with as plenty of plates is another pillar of any fitness programme.
Olympic lifting isn't just for Olympians and weightlifters – these exercises are fantastic at building real strength, whatever your age/level.
This equipment forms the foundation for the classic muscle building exercises like bench press, deadlifts, and squats.
Speaking of squats…
Squat Rack & Bench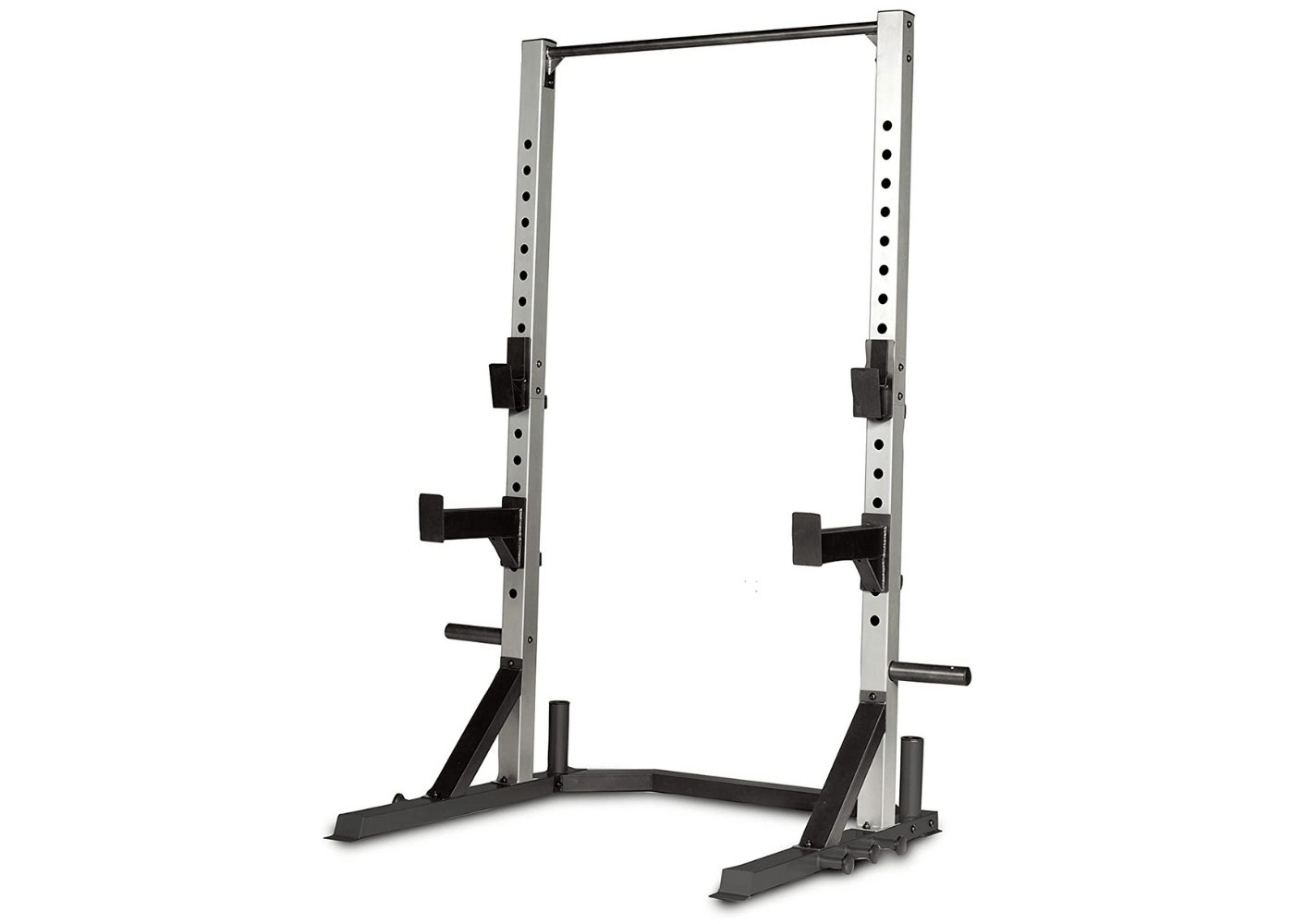 🏆 Our Pick – CAP Barbell FM-8000F Deluxe Power Rack
The squat rack is an iconic piece of fitness equipment.
Squat racks and benches allow you to do lots of different exercises. They come in many shapes and sizes, and vary in budget quite considerably.
Try looking for benches you can adjust the incline as well. This will mean you can adjust exercises to hit muscles from different angles.
So there you have it, the ultimate list of personal training gear.
Remember, if you're ensure where to start with fitness, it's always best to use a Personal Trainer or professional who can give you tailored advice.
We believe in authenticity and transparency. We put a lot of effort into our reviews to ensure they provide you with actionable tips and recommendations. To create this review, we tested, analysed, and considered the following resources to impact our final decisions:
Related Articles:
Sprint and Speed Training Equipment List
This website, fitnessdrum.com, is a participant in the Amazon Services LLC Associates Program, an affiliate advertising program designed to provide a means for sites to earn advertising fees by advertising and linking to Amazon.com.