We may earn a small commission on some links at no extra cost to you. Learn more.
In recent years, Home Exercise Programs have become a powerful and effective way for Physical Therapists, Clinicians, Occupational Therapists and other healthcare professionals to increase remote patient engagement.
The best Home Exercise Program (HEP) software allows you to deliver a customized exercise program, track progress and ultimately improve the overall experience and effectiveness for delivering health outcomes.
Due to the importance of HEP software, there are now lots of different providers vying for your attention, offering unique features and ways to approach virtual exercise adherence.
We thought it would be worth putting the top HEP platforms to the test and provide a head to head comparison of the features, helping you decide which provider is most suited to your requirements.
BEST HEP BUILDERS FOR PATIENT ENGAGEMENT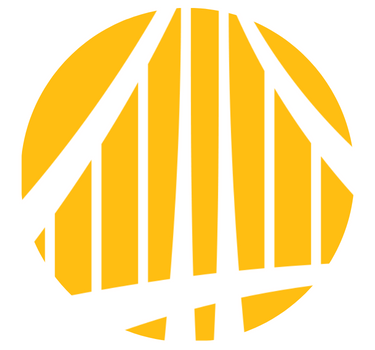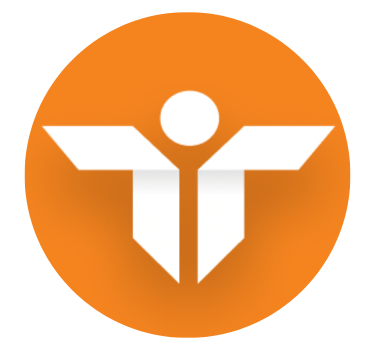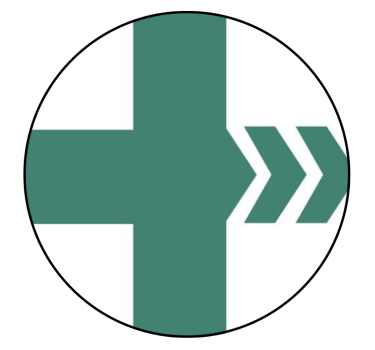 Why Trust Us? Review Process Explained
Here at Fitness Drum, we believe in editorial integrity and providing genuine value to our readers. For this review, we used and tested 12 apps and software solutions that offer some sort of home exercise prescription functionality and evaluated them based on; ease of use, features, effectiveness, patient engagement and price (further details under "Methodology" heading).
MedBridge – Best Overall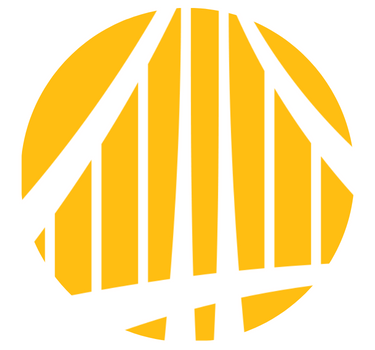 MEDBRIDGE EDUCATION
We've managed to get our readers a unique 40% discount code for MedBridge Education's HEP Builder and CEUs.
When it comes to all-in-one Physical Therapy software, it's hard to look past MedBridge. The company initially focused on CEUs (continuing education units) but has recently boosted its appeal by including all sorts of patient engagement tools, including a home exercise builder.
MedBridge's home exercise builder is beautifully simple, making it super easy for any PT to quickly create and deliver a HEP to a patient.
With over 5,000 video demonstrations, their library of content extends beyond just Physical Therapy exercises, ideal for larger organizations with multiple disciplines. You can also upload your own videos.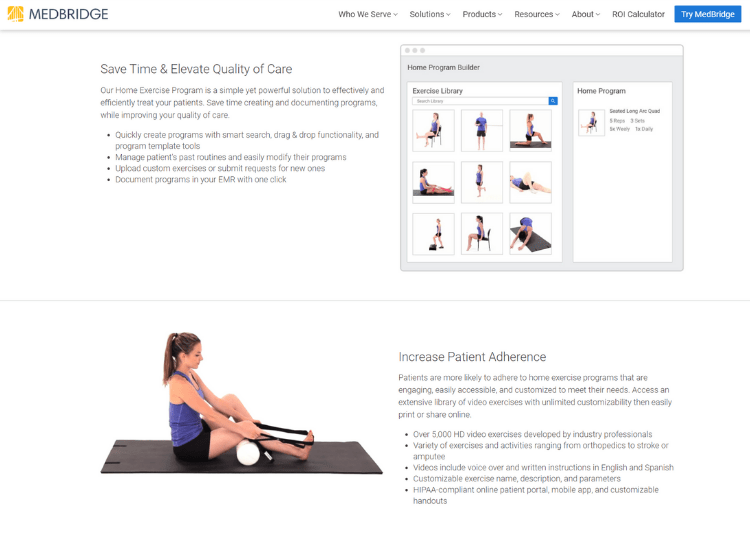 In terms of using the platform, it is very easy and even non-techy employees will find it very intuitive to create programs, customize settings and send them to patients. As MedBridge includes other useful features, such as patient satisfaction metrics, you can combine your HEPs with these other tools to enhance your overall patient engagement.
A feature we really like is that you can mark favourite exercises, ideal for making it easy to find core exercises you're likely to use frequently.
MedBridge also syncs with your EMR helping to keep you all patient data in one place.
As a result, we think MedBridge is the best overall solution as the ability to prescribe home exercise programs in the same software that you can use for all sorts of other areas of your clinic is a huge bonus (grab a MedBridge promo code here).
Rehab Guru – Best Design and Layout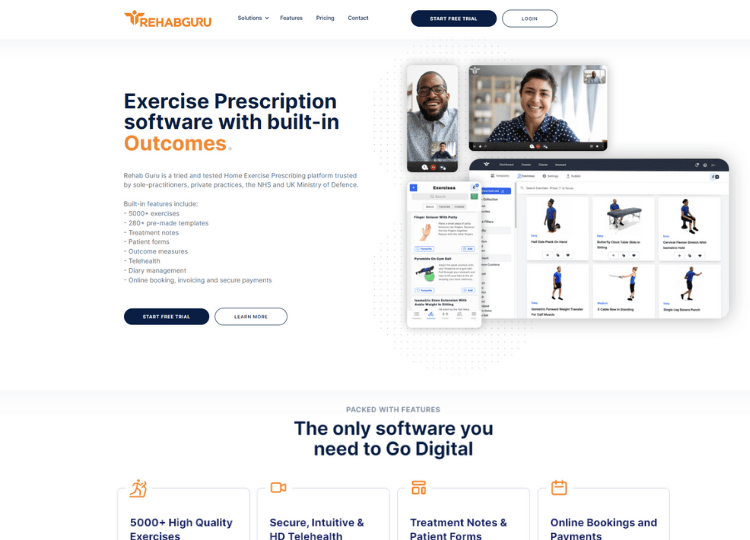 Rehab Guru is perhaps a lesser known platform in the market, but we've been really impressed with their core product.
Rehab Guru goes beyond just HEP and is perhaps better described as a telehealth platform. As well as a very comprehensive database of exercises to create HEPs, it also includes the option to take payments and video appointments.
This ability to take bookings and payments, as well as having the ability to schedule in quick video appointments can really transform how you approach home exercise programs and your overall virtual offerings. Clinics and healthcare organizations can quickly create an unrivalled experience using such a tool.
A feature we like is their pre-built templates, ideal for common injuries and patients looking for simple exercise programs to follow along to. This can really speed up prescribing exercise programs.
PhysiTrack – Best Content Library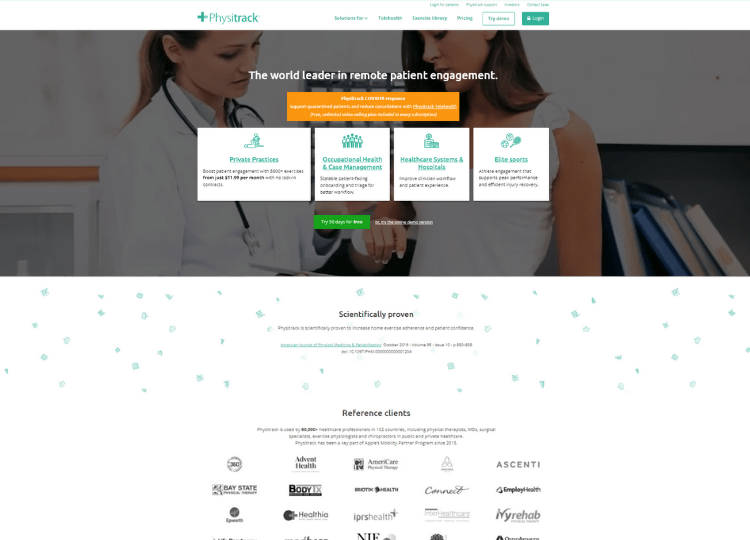 Physitrack is one of the most popular software choices for PTs and clinics in terms of creating home exercise programs.
Physitrack has a vast library of high quality videos. The platform is easy to navigate and to find relevant content, making the process of creating HEPs simple and effective.
Physitrack offer a demonstration of their videos online, so you can see the style of exercise demonstrations for yourself. This is really useful and a nice touch if you're trying to decide between different providers.
Physitrack also comes with plenty of templates and allows you to filter on outcomes too.
Physitrack has also embraced telehealth, offering video calls and messaging with patients. We would guess they'll probably keep developing new tools as well, so certainly one to keep an eye on.
Physiotec – Best Exercise Demonstrations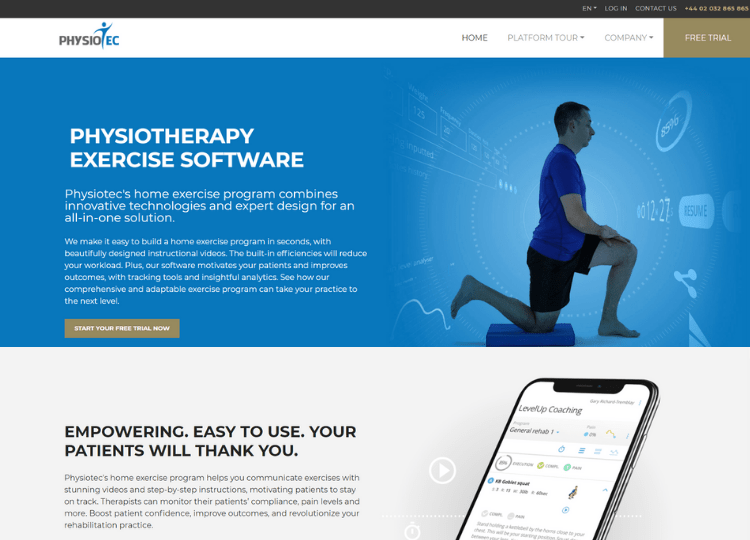 Physiotec is another popular HEP builder, offering everything you need to create and deliver effective home exercises for your patients. They've been around a long time and are probably one of the original innovators in the space.
Although the HEP builder is the core offering from Physiotec, they've also quietly launched a lot of the other features too, such as telehealth tools, continuing learning courses and more.
A particular feature we really like is their predictive search function. Similar to Google Search, when trying to find exercises to include, it will bring up suggestions, helping you find relevant videos quickly. This can also help you discover exercises you may not have considered originally.
It also comes with some nifty features like reminders and motivational messages to help boost exercise adherence for patients.
HEP2GO – Best for Simplicity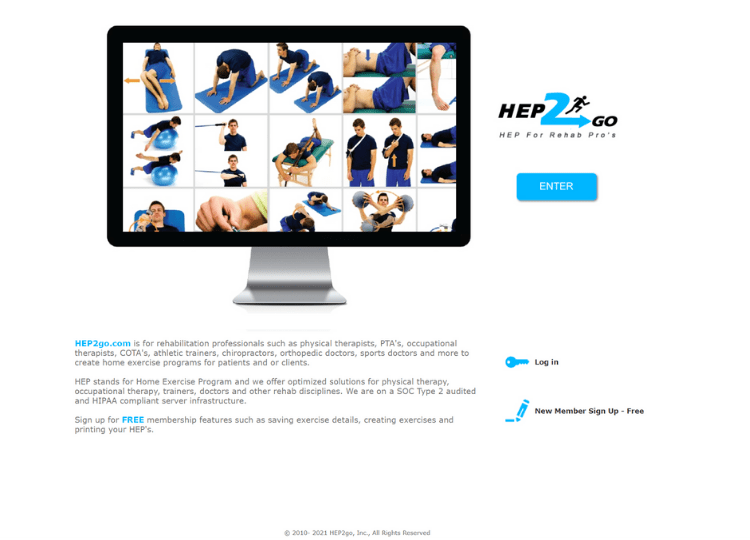 HEP2GO offers a "free" HEP builder that makes it easy to start creating home exercise programs. (We say "free", the drawback is the limit on how many programs you can create, which ultimately means you'd need to upgrade to the paid plan to use it in any sort of clinic setting).
The layout and design does feel slightly outdated in appearance but it does the job… and the actual video demonstrates are very good.
If you're an individual or looking to get started with online HEP tools, this could be a good option. If however, you think you'd benefit from additional features, then lots of the bigger software platforms will include HEP builders as well as things like telehealth and CEUs.
The HEP2GO paid plan does offer some additional features around adding your own branding and sharing the HEPs too.
Physiotools – Best for International Users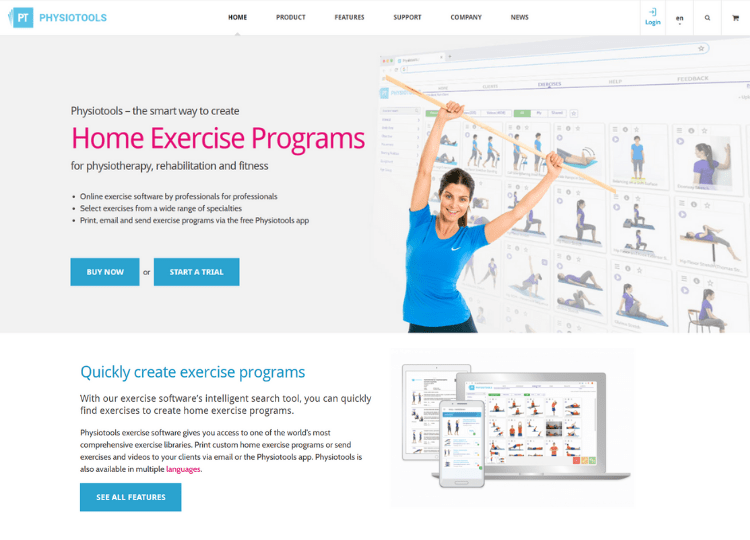 Physiotools is another longstanding provider in the space. It offers a comprehensive library of exercises, covering all sorts of disciplines.
We really like Physiotools narrations, especially the depth of language selections. Not only is this ideal for international organizations, but also for patients in the US, Canada and UK where English may not be their first language.
Physiotools also offer a free trial, so you can test it out before you buy.
Why Are Home Exercise Programs So Important?
HEP is a term used in Physical Therapy and other healthcare disciplines that refers to "home exercise programs."
PTs will often prescribe specific exercises and movements for individuals to help with their recovery. By following the exercises over a specific duration, patients can expect better results in terms of how their body progresses through treatment. These exercises will complement or enhance the exercises and treatment a patient receives in clinic.
From printed PDFs to using modern apps and websites, the effectiveness of HEPs has long been proven… but the way in which these can be delivered and followed is now starting to change, as technology enhances the process of following and tracking patient adherence to create better outcomes.
Some HEPs may also suggest activities to avoid, helping reduce the risk of injury.
For patients suffering with long-term or chronic conditions, home exercise programs will likely play a vital role in helping to build functional strength to aid overall mobility too.
What to Look for in HEP Software?
There's nothing wrong with prescribing home exercises on paper and print outs, however this can be time consuming and less efficient than software.
Software empowers health professionals and therapists to create customized programs quickly and efficiently (as well as automating a lot of the administrative work associated with it too).
When looking at different HEP software, consider some of the following factors to help your buying process.
Price
The price of the software is going to be one of the main buying considerations.
Prices can vary quite a bit, depending on other features and functionality. A supplier like MedBridge includes CEUs and a whole host of other tools, as well as a HEP builder, so you'll want to decide if you'd rather get a all-in-one solution or software focused exclusively on HEP, such as HEP2GO.
Integrations
Software that can integrate with other areas of your business could save you serious time in the long-run. For example, having patient adherence data synced with your patient management system or EMR (electronic medical record), can mean the organization has a clear overview of all patient data (including at-home exercise adherence) in one single place.
The benefit of this may depend on the size of your organization, but if you're looking to scale and grow, having home exercise program data integrated with other parts of your business could be worth its weight in gold.
Content Style
This is definitely worth noting. One of the main drawbacks to only using print outs is that images and graphics aren't as good as videos for demonstrating exercises. It's hard to show the subtle movements when using a print out as the image may just show the starting position and the finishing position. Patients that don't have much experience exercising won't necessarily know how to position themselves through the entire movement using just 2 images.
Videos, on the other hand, make this much easier to follow along to… and videos with audio explanations are even better.
Quality HEP software will often allow you to prescribe content in more than one way, e.g. patients can access via print outs, videos, illustrations or audio. This really helps to increase adherence as patients can select the content style they prefer most.
Ease of Use
HEP software can save so much time, but only if it is designed in an intuitive way.
Being able to easily filter on exercises, and save exercises to use again, are vital features that mean you can build home exercise programs efficiently.
Access
Some HEP software will leverage mobile apps to help increase patient access. This isn't standard across all software, so if this is a feature you want, then it's worth checking.
Being able to use an app to prescribe HEP can help make it easier for patients to access the program.
Branded
Some HEP software will also give you the option to "white-label" their platform and app, so you can promote your own brand via the home exercise programs.
If you're looking to grow your brand and develop better brand awareness, then this feature allows you to basically leverage quality technology without needing to build, manage or update it (which can be very costly). Instead, you simply upload your logo, chosen colours, and start sending it to patients and clients.
Bottom Line
As telehealth matures, solutions such as digital home exercise program software has become a key component for boosting patient engagement.
Ultimately, when deciding between different HEP software providers, you need to decide if you simply want an exercise builder, or to have that feature included in a broader platform that offers additional services as well. This will help narrow down your search.
Our top pick is currently MedBridge, simply due to the range of tools you get for a pretty affordable membership price. Having everything, from CEUs to HEPs to ERM integration in one place is a big bonus and offers the foundation for a more productive clinic.
Methodology
To create this review, we signed up for and tested the following apps and software over a 14 day period (MedBridge, Rehab Guru, TruCoach, WebPT, CoachMePlus, WebExercises, SimpleTherapy, Rehab Lab, Physitrack, Physiotec, HEP2GO, Physiotools). We used quantitative metrics such as; ease of use, features, effectiveness, patient engagement and price to help us choose which products we thought provided the most value.
Related Articles