We are reader supported and may earn a small commission on some (but not all) links within our content to products we think will genuinely help our readers at no extra cost to you.
On our quest to find the best online fitness programs and apps, we discovered Mighty Health – an app geared towards older adults.
With a focus on low impact, joint friendly workouts (as well as other useful features to encourage a healthy lifestyle), we decided to sign up and take it for a spin to understand if this senior-orientated workout app was worth it.
In this comprehensive Mighty Health review, we discuss everything you need to know about the app, including what we liked, didn't like and ultimately if it's the right fitness app for you.
In the hurry?
Mighty Health are currently offing a no strings attached free trial, so if you're even slightly intrigued, we'd recommend signing up and testing it for yourself. Click below to get your free trial and start using the app today. 👇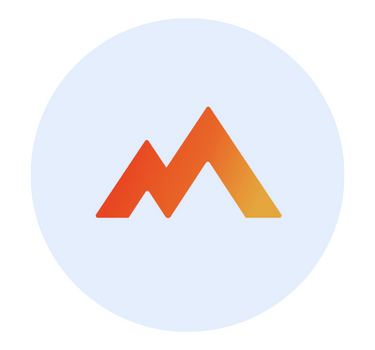 MIGHTY HEALTH APP
Low impact workouts, personal coaching, nutritional content and a supportive community.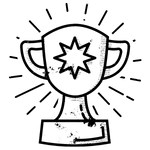 Mighty Health Scorecard – Updated 2023
Ease of Use – 4.5/5
Exercise/Workout Quality -4.5/5
Performance Tracking – 5/5
Technical/Support – 5/5
Price – 5/5
Overall Rating – 4.9/5
Learn more about our review scorecards as part of our editorial review guidelines.
What is the Mighty Health App?
Mighty Health is an app focused on seniors and older adults, offering workouts, diet plans, personal coaching and a supportive community.
Founded in 2018, the app has benefited from the recent trend towards at-home fitness and wellbeing. As more and more people look to exercise and workout in the comfort of their own home, Mighty Health is perfectly positioned to support over 50's who are looking for associated on-demand workouts and exercises.
It is the first exercise and fitness app to position itself exclusively for the over 50's market. Although some workout apps include a handful of "low impact exercises", no app has yet established itself as the number 1 resource for all things fitness over 50.
Surprisingly, the over 50 market continues to be underserved, and the fitness industry still tends to focus very much on a younger audience in how they market and sell their products.
Mighty Health offers a practical solution for older adults who feel excluded from more generic workout apps and that have had issues with more high intensity style fitness routines.
It's not to say all over 50's want low impact exercises… but the truth is, as we age, many of us do need to adjust the way we keep fit.
How Does It Work?
Every day, you log in and are met by 3-5 tasks, helping to support a healthier life. These tasks can be seen as "healthy habits" and include workouts, nutritional plans, and engaging content.
For added motivation, you have access to a community chat group, as well as 24/7 messaging with your dedicated coach. Your coach can help provide more tailored and specific support.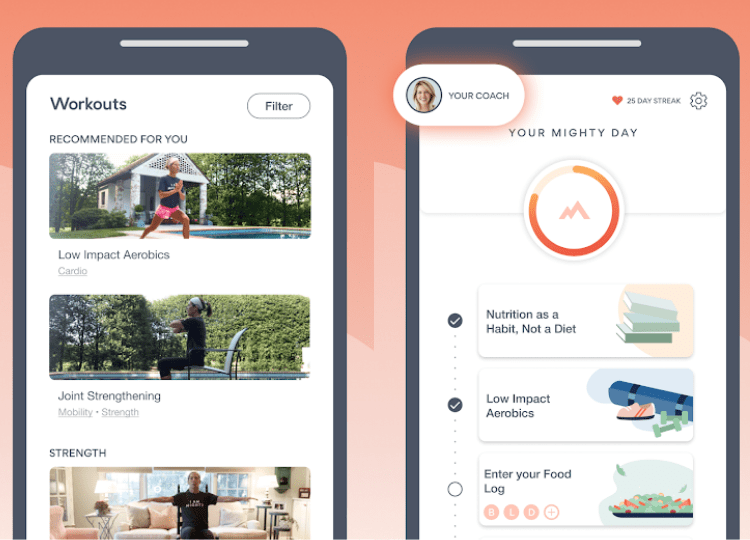 How Much Does Mighty Health Cost?
Mighty Health all-access membership costs $29.00/month, or $179.99/year.
In relation to whether or not this is good value, it's important to address the fact Mighty Health is much more than a generic workout app. The access to a personal coach is really important to note and is a feature reserved for higher end personal training apps, which often exceed $100/month. As a result, we think Mighty Health is very well priced and undoubtedly on the cheaper side of things in terms of the value it can bring.
Mighty Health also offers a free version of the app. This includes some free workouts to follow along to. To use Mighty Health for free, simply press "skip" on the pricing page as you sign up.
The free version doesn't include a lot of the really beneficial features, so to be honest, if you are serious about finding a fitness app that will get you results, you are better off upgrading to a paid membership.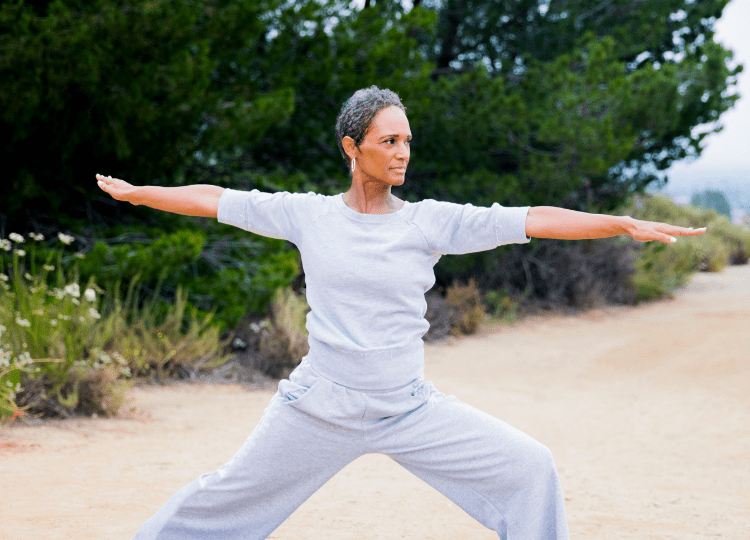 Do Mighty Health Offer a Free Trial?
Yes, Mighty Health currently offer a free 7 day trial on all their membership plans.
This means you can try before you buy and test the app in full before you decide to invest in a membership. During your free trial you can connect with your coach, try out the nutritional plans and follow along to workouts so it's worthwhile really getting stuck into all areas of the app during the trial period.
Simply click here to sign up for a free trial today.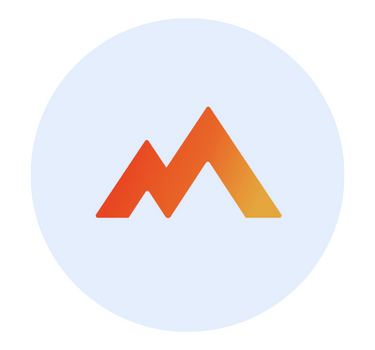 MIGHTY HEALTH APP
Low impact workouts, personal coaching, nutritional content and a supportive community.
What We Like About Mighty Health
Low Impact, Joint Friendly Focus
One of the big selling points of Mighty Health is the focus on over 50's and workouts that suit this audience. This doesn't disappoint and you'll find the exercise plans all include low impact workouts that are also highly effective.
It really feels like they've been designed by people who genuinely understand the mechanics of the body and how to create effective workout programming without creating problems for those with weak knees, hips and other issues so commonly associated with over 50's and seniors.
The reviews in the app stores all reflect this as well, frequently mentioning how Mighty Health's workouts are the first ones to clearly understand what over 50's actually want.
The workouts go beyond just avoiding high impact exercises, and actually include workouts like "knee strengthening exercises" to help you regain some of that lost strength and stability.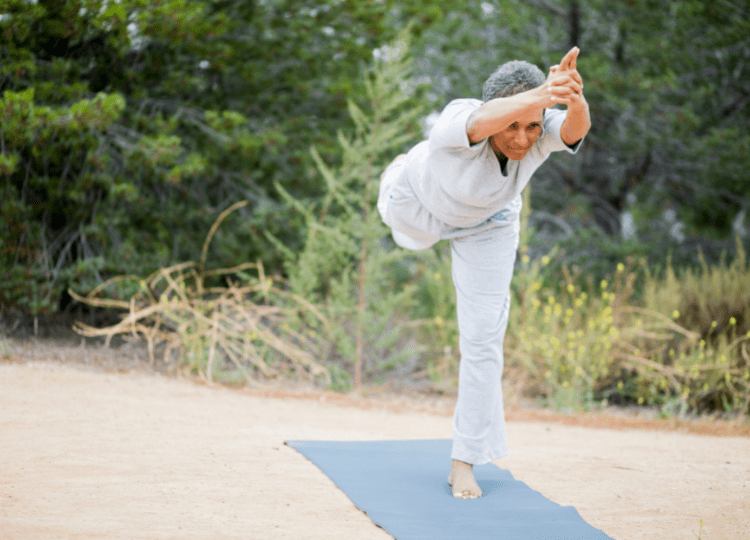 Amazing Community
A fantastic feature we weren't expecting to find was the Mighty Health group. This is like a continuous WhatsApp group chat, whereby you can talk to other members and really support each other.
As soon as we joined, people were saying hello and it felt like a very kind, genuine group of people.
As far as motivation goes, having other people who are posting updates and insights about their health really does spur you on.
Impact Driven
If you take a step back, fitness is really about enabling a higher quality of life.
Mighty Health's approach to fitness and wellness appears to be very much focused around improving quality of life by making daily movement easier and more enjoyable. By following the structured program, you can lose weight, build muscle and ultimately enjoy doing your favourite hobbies and activities without feeling pain or discomfort.
Beginner Friendly
We've had some issues with other workout apps that simply don't cater (or understand) the needs and differences between beginners and those who exercise regularly.
Luckily for Mighty Health users, there are plenty of beginner friendly movements and workouts to follow along to.
Many workouts have specific focuses, such a "chair-based workouts" or "improving balance". This also helps you understand what you're achieving by following along to the workout.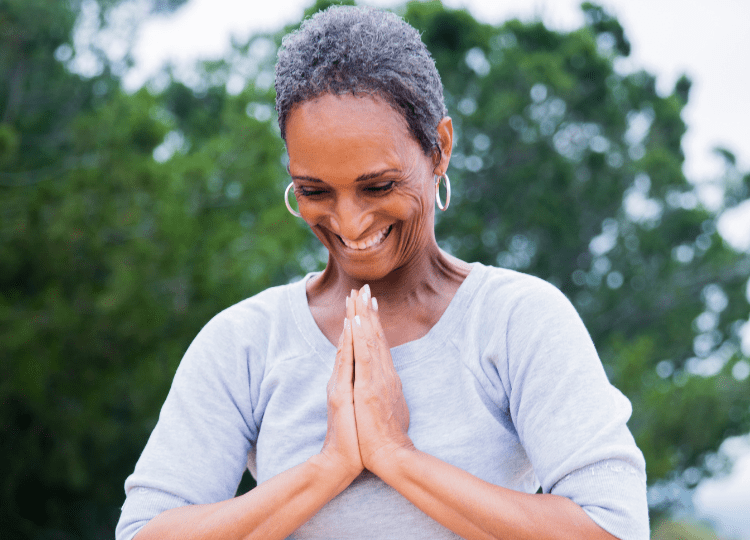 Personal Coach
We maybe shouldn't have saved this point until now, but for us, this is really where the value from Mighty Health comes from. It is the unique selling point that makes it hard to compare against other more generic workout apps.
Having a personal coach makes such a difference and is incredibly useful.
We found our coach was really responsive and always answered the questions we had. You could tell it was a real person on the other side, which we really liked.
The coaches are also there to support all aspects of your journey, so not only offer tips and support for workouts, but also nutrition and more broad lifestyle support too.
Tracking Progress and Milestones
The app includes tracking so you can monitor your progress over time. This is a great way to stay motivated and understand how your efforts are paying off.
A unique feature which takes this tracking to the next level, is that it helps loved ones celebrate and be a part of the achievements. Having family members reaching out to congratulate you on your fitness milestone is a very nice touch.
Sync Fitbit
Mighty Health comes with the ability to sync your Fitbit so you can include that data in the app.
For things like tracking your walks, this is more reliable than pedometers that are built-in to your smartphone.
This also means your coach can view and offer recommendations based on this information.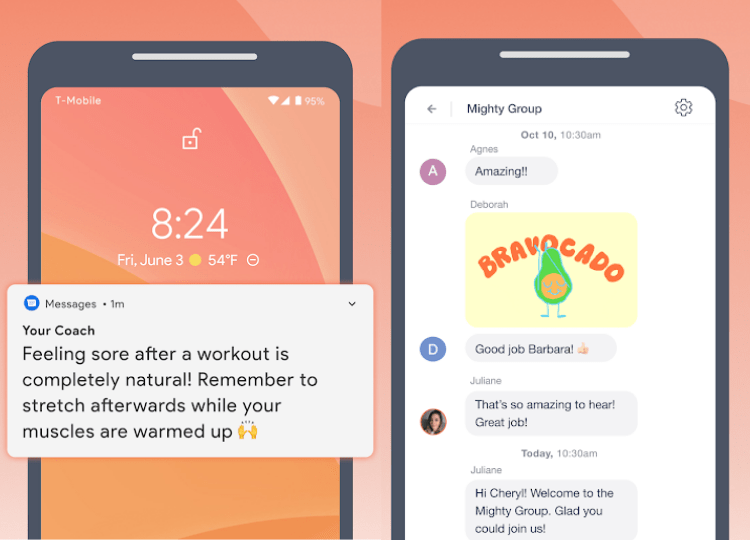 Include Other Activities
You can also enter "other physical activities", for example, if you've played a sport, or done some exercise that wasn't trackable.
Again, this helps you to keep an overview of your overall physical activity.
Comprehensive Lifestyle App
Due to the coaching element, and the group chat, Mighty Health definitely goes beyond being just a workout app. We originally signed up for the low impact workouts, but quickly found all the additional features were equally as appealing.
(New for 2023 – you can also access everything Mighty Health has to offer via desktop, if you prefer using a computer/laptop instead of a mobile app).
Gifting Memberships
If Mighty Health isn't really for you, it is still worth noting, they offer gift memberships, whereby you can buy a membership for a friend or family member. This could be the perfect present for the right person.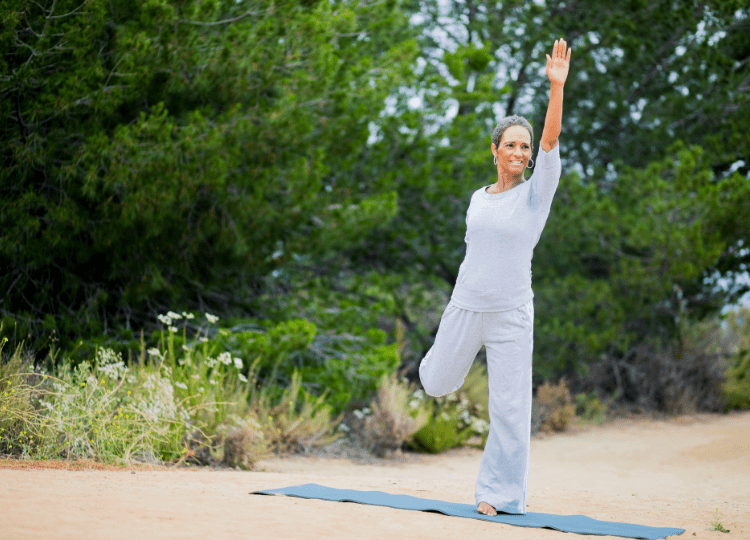 Things to Consider
Step Counter Uses Phone
The built-in step counter used to help track your activity during a day uses the pedometer from your phone. It slightly depends on what activity you're doing, but we tend to find these aren't as reliable as say a FitBit or Apple Watch. It's just something to bear in mind. Similarly, this wouldn't be very effective if you use your tablet as it would mean you'd have to carry that with you everywhere.
Nutrition Plan is Focused on Low Carb
Although we would also lean towards a low carb diet as a general guide for a healthy lifestyle, this is something to bear in mind, if you actually don't want to follow a low carb diet. The nutritional plans and advice is very good but does lean towards low-carb recommendations.
It Doesn't Replace Your Doctor
It goes without saying, an app like this doesn't replace your doctor or a health professional.
If you have serious health problems or a chronic condition, it is worth speaking to your doctor before you embark on any new fitness routine.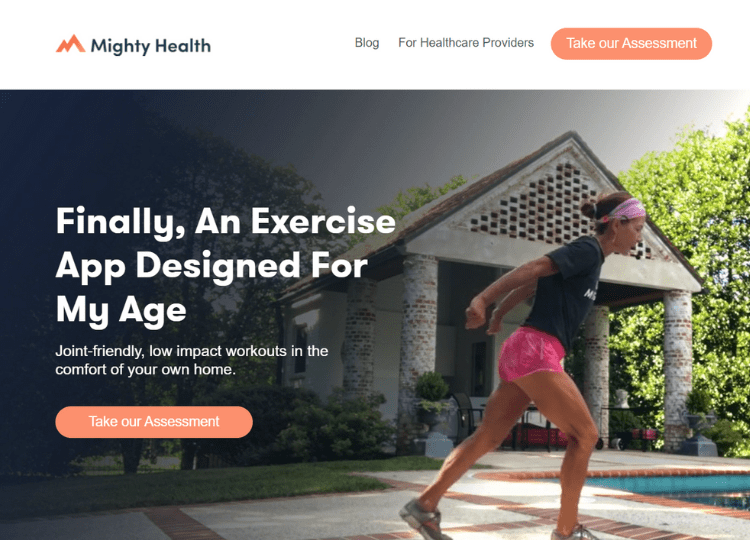 Mighty Health Alternatives?
In terms of other fitness apps that target the over 50's, there isn't a direct competitor that offers a like-for-like comparison.
MyCurves On Demand offers pre-recorded workouts and these are geared towards older women. However, this doesn't include the coaching side of things so it feels slightly like we're comparing apples to oranges.
Nevertheless, we have a detailed MyCurves On Demand review if you recognise this popular health brand from the 90s/00s and are intrigued to know more about their new digital offerings.
Future Fitness would probably be the closest alternative in terms of the value it brings. Future Fitness pairs you up with a fitness coach and offers remote personal training. Future Fitness is focused more on fitness, as opposed to general health. The platform isn't focused on over 50's, however, their coaches customize all workouts to each user, so you can state you want low impact, joint friendly workouts.
You can read our first hand experience of the app in our Future Fitness app review.
We also have a guide on the best online fitness programs and apps that's worth checking out.
Bottom Line
If you're over 50 and looking for help living a healthier life (whether that's due to a recent injury, or general ageing), Mighty Health is definitely worth considering.
We found incredible value from the app, both in terms of workout quality and the support from our coach/community – and would therefore recommend it to anyone over 50 who wants to get started with a fitness app.
With a 7 day free trial, you can sign up and test it out for yourself.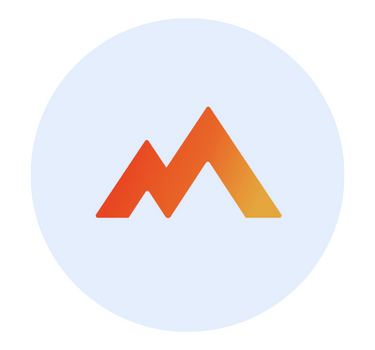 MIGHTY HEALTH APP
Low impact workouts, personal coaching, nutritional content and a supportive community.
Related Articles:
Best Yoga Apps for Weight Loss