We may earn a small commission on some links at no extra cost to you. Learn more.
Looking for the most effective home workout equipment to build muscle, lose weight and improve your cardio health?
It's time to talk home rowing machines…
A recent report from Hydrow showed how a rowing workout can engage up to 86% of the body's muscles (almost double running and cycling!) That's a statistic that's hard to argue against when it comes to creating the ultimate home workout.
As a result of these unrivalled benefits, there are plenty of home rowers to choose from… but for anyone looking to take their workouts to the next level, smart rowing machines are something you really need to discover. These interactive rowing machines offer features like live classes, on-demand workouts, racing, games and leaderboards. They go beyond just offering rowing workouts and open an exciting new world of interactive home fitness (similar to what Peloton has done for cycling).
To save you some time researching the best smart rowers, 4 of the biggest names currently in the space are; Hydrow, Aviron, CityRow and Ergatta. In this comparsion review, we put them head to head, and help you understand the key differences between them, and ultimately which one is best for your specific requirements.
Head to Head Comparison
| Features | Hydrow | Aviron | CityRow | Ergatta |
| --- | --- | --- | --- | --- |
| On-Demand Workouts | ✓ | ✓ | ✓ | ✓ |
| Live Classes | ✓ | ✓ | ✕ | ✕ |
| Price | from $2,145 | from $2,199 | from $2,195 | from $2,199 |
| Membership | $38/m | $29/m | $19/m | $29/m |
| Type of Resistance | Electromagnetic | Fan and Flywheel | Water | Water |
| Games | ✕ | ✓ | ✕ | ✓ |
| Display | 22″ | 22″ | 19.5″ | 17.3″ |
| Racing | ✕ | ✓ | ✕ | ✓ |
| Best for? | Immersive Rowing | Gamers | Workouts | Racing |
| Visit Website | Hydrow | Aviron | CityRow | Ergatta |
Who is Hydrow Best For?
Hydrow is best for anyone looking to follow along to immersive live rowing classes that are guided by professional athletes. The machine is also very quiet, ideal for anyone who doesn't want loud fitness equipment in their home.
Key Takeaways:
The ultimate rowing experience where you can follow live classes with instructors on the open water.
Unique electromagnetic resistance for a super smooth (and quiet) rowing movement.
Large global community of fellow rowers.
Great for the sporty type, and those who love the sport of rowing.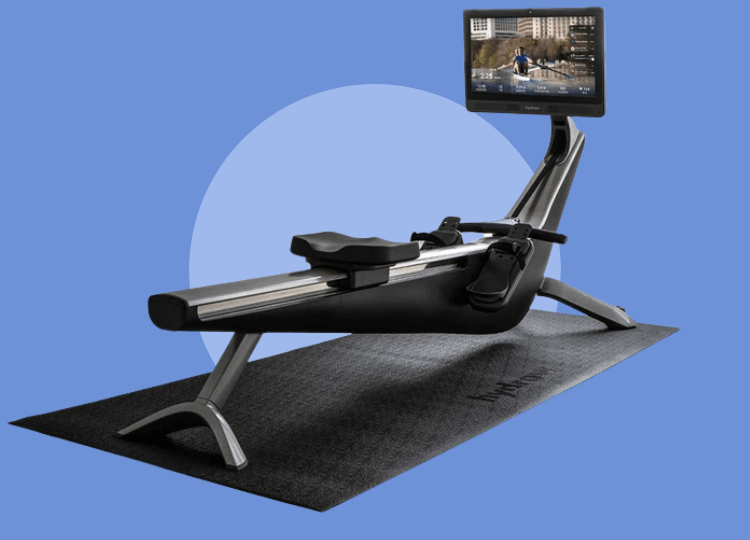 Quite literally dubbed "the Peloton of rowing machines" by most media outlets, Hydrow has quickly amassed an impressive reputation and loyal following.
Unlike Aviron, CityRow or Ergatta, Hydrow uses electromagnetic drag resistance technology to provide a unique and quality rowing experience. Rowers are usually built using fan and flywheels, or water resistance, but Hydrow opted for a technology that has long offered potential, but that noone has ever been able to execute it successfully for a viable rower.
Hydrow's success in this department means it offers the best experience when it comes to a smooth rowing movement. It feels more like what rowing on the open water feels like, and helps you increase/decrease resistance with ease.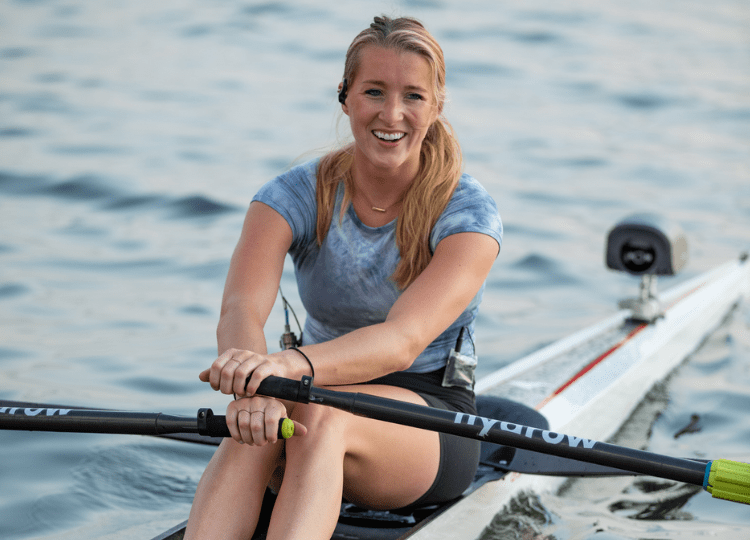 Where Hydrow comes into its own is with the live classes. These are seriously impressive.
As opposed to following studio workouts, Hydrow uses professional rowers and athletes who are actually rowing on open water, to guide you through live or on-demand workouts. The quality of camera angles and professional guidance is second to none, and something that really gives Hydrow a unique selling point.
Who is Aviron Best For?
Aviron is best for anyone who loves video games. Aviron offers a masterclass in combing entertainment and exercise, making fitness fun and engaging. This rower could be a great option for families and those looking to get their kids active at home. The resistance goes up to 100lbs which is a lot for a rowing machine and more than enough to create an effective strength workout using the rower.
Key Takeaways:
The best smart rower for games and entertainment.
The machine folds up making storage easier, ideal for those who don't have a lot of space in their home/apartment.
7 settings, from arcade games to virtual tours, offering plenty of workout variety and diversity.
Pull up to 100lbs of resistance for strength workouts.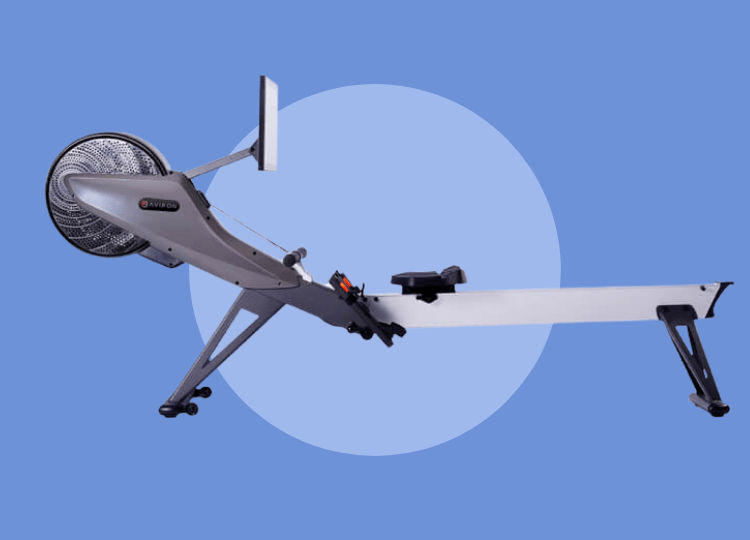 Aviron embraces the power of gamification to deliver fun home workouts that keep you entertained while you exercise. With 7 different settings to choose from, including virtual tours (similar to Hydrow), arcade games, pro Vs joe, to name just a few, Aviron is the ultimate machine for anyone who finds exercise a bit boring.
The games are a great way to pass the time on a rower and make it fun for anyone who struggles with motivation. Particularly if you're hoping to inspire others in your household to exercise, Aviron makes keeping active fun and accessible. To do well in the games, you must row, so without thinking about exercising, after a few minutes, you'll have burnt more calories than you realized.
Our Aviron rower review offers a complete buyer's guide for this home rower.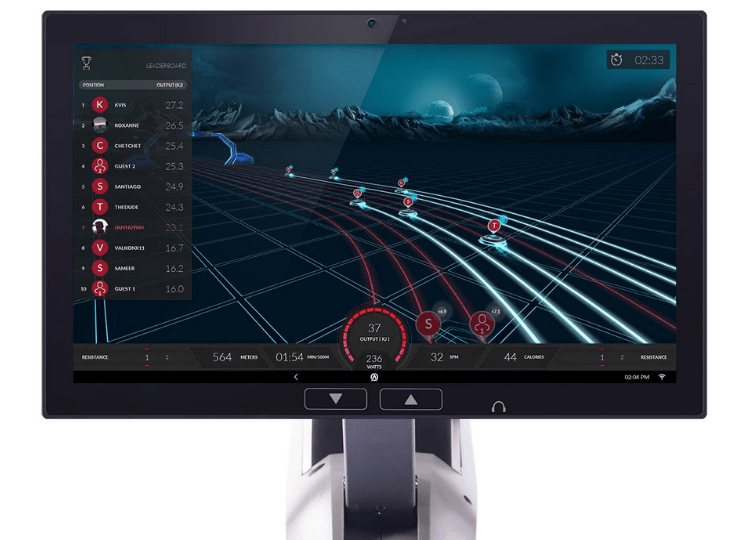 In terms of equipment, it's a quality build that uses quality equipment. It uses a fan and flywheel, which is probably what you'd be used to if you've ever used a rowing machine in a gym.
A feature we really like is the fact the Aviron rower folds up, making storage easier. This is perfect for anyone short on space and that can't really have a large rower in their living room at all times.
Aviron have also gone the extra mile when it comes to resistance, allowing you to pull up to 100lbs. This is a lot more than on standard rowers, and will feel more like a cable seated row exercise at that weight (ideal for those who want to do more strength workouts on the machine).
Who is CityRow Go Best For?
CityRow Go is best for anyone who enjoys that studio style workout. From more traditional rowing workouts, to yoga, to HIIT, CityRow's on demand service includes everything you need to help you reach your fitness goals. If you're looking to sweat, CityRow's workouts won't disappoint.
Key Takeaways:
Huge library of workouts, including HIIT, strength and cardio.
Follow studio workouts live and on-demand led by CityRow instructors.
Supportive community.
Great for workout variety and complete fitness routines.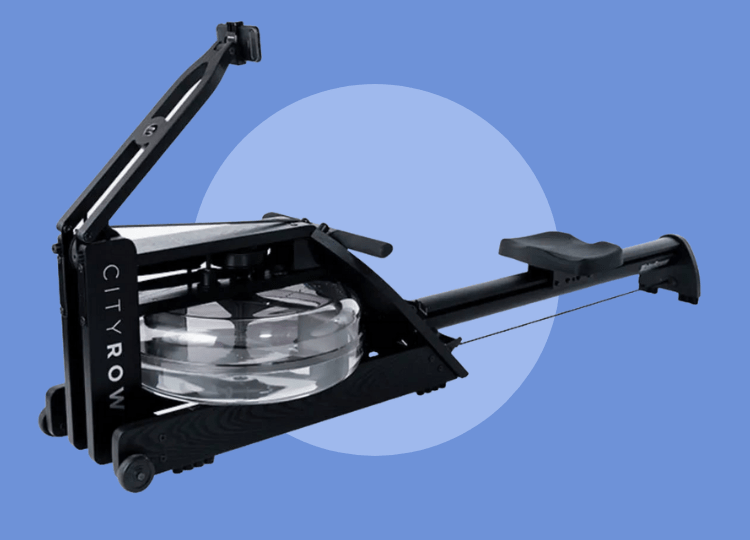 CityRow Go is the on-demand service offered by CityRow.
It brings all the fun and excitement of one of their studio workouts, for anyone to try at home. If you've always wanted to attend one of their classes but don't live near a studio, CityRow's home machine and on-demand experience is definitely worth exploring.
Like Ergatta, CityRow opts for the water rower, which creates a nice feel and sound. Personally, the resistance drag that Hydrow offers probably is higher quality, but a lot of that really boils down to personal preferences. Compared to rowing machines in your local gym, all 4 of these brands bring a huge increase in quality when it comes to rowing movement.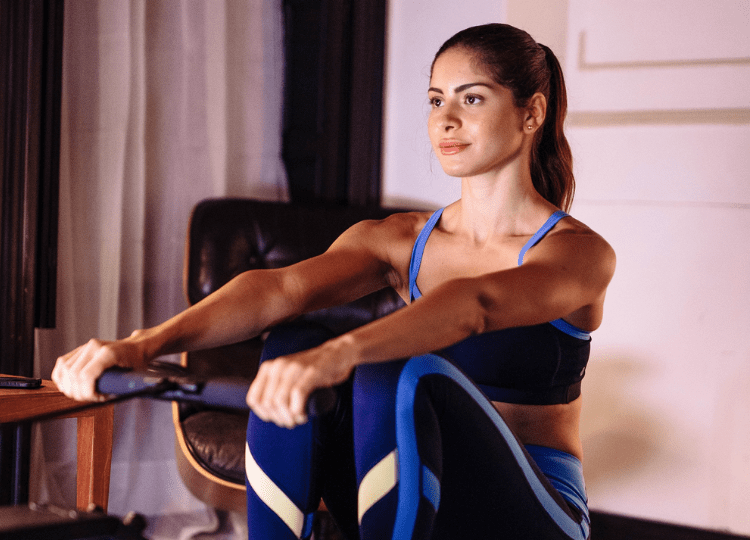 CityRow's value really comes from the on-demand service, full of fun and effective workouts.
Unlike some of the other brands in this list, CityRow's origin comes from studio rowing classes, meaning that they have created workouts that blend rowing and other forms of exercise, like lifting dumbbells, yoga and cardio exercise, very well.
It's similar to FiiT or other fitness apps, but just tailored to those who own a CityRow machine. This makes it perfect for those who enjoy rowing, but also want to get stuck into other workouts too.
Who is Ergatta Best For?
Ergatta is best for anyone who loves virtual races and competiting against themselves or others to provide additional motivation for their workouts. The machine is also very beautifully designed and wouldn't look out of place in a home.
Key Takeaways:
Virtual races and games for added motivation.
Beautiful design with timber frame, as well as the practicality of folding away.
Water resistance creates sound and feeling of rowing on open water.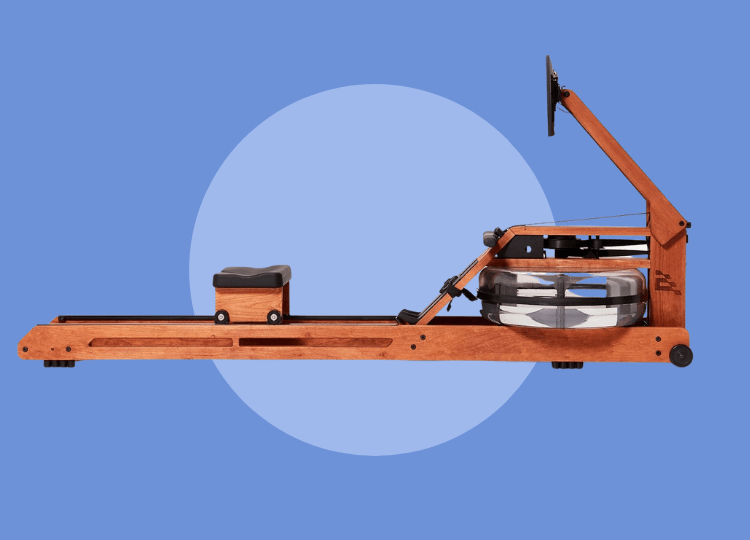 A lot of fitness brands have launched equipment for home use, that let's face it… looks just like commercial fitness equipment found in a gym. Black or chrome frames, designed without a thought for how it looks in a home.
Ergatta is different. Ergatta is an ode to those who want to be proud of their home fitness equipment and keep it on display for all to see. Hand crafted in the USA, with beautiful timber, the Ergatta looks stunning.
It folds up nicely, which is ideal for small spaces. Even when folded up, it still maintains the core elegance and style. When folded up, it really doesn't take up much square footage at all, so it really would be suitable for any home.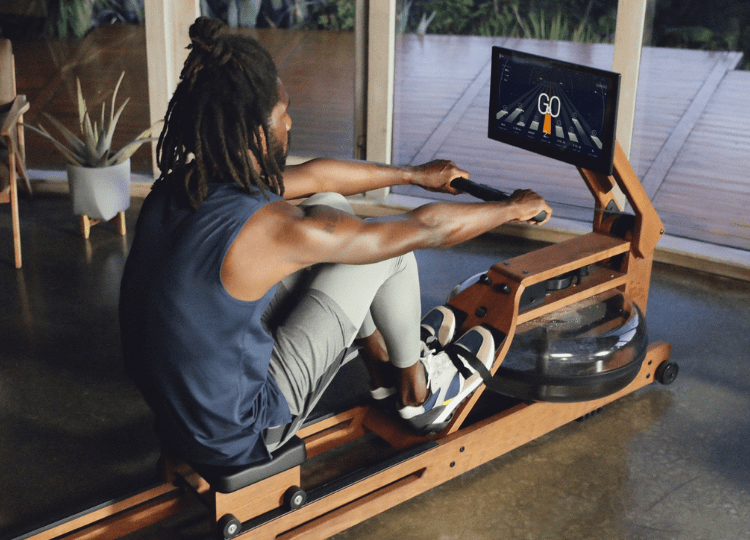 As far as workouts go, Ergatta takes a similar approach to Aviron and offers unique games and races to keep you motivated and engaged during the workouts.
Although many settings are similar to Aviron, we'd perhaps say Ergatta leans more towards virtual racing and competitive games, whereas Aviron leans maybe more towards the more classic video games and entertainment.
Whether you compete against yourself or others, this style of workouts based on playing games is undoubtedly a boost when it comes to motivation. The actual quality of the software is certainly worth noting too, with video games that won't disappoint.
Bottom Line
When it comes to home fitness equipment, smart rowers offer an affordable option that really pack a punch in terms of effectiveness and results.
If the thought of cluttering your home with all sorts of equipment is too much, then a smart home rower is a great option that offers pretty much everything you need for you and your family to stay active at home.
Hydrow, Aviron, CityRow and Ergatta are all great brands, with unique angles and features, that will appeal to certain people.
Related Articles:
Peloton Vs Hydrow: Best Home Fitness Brand