We are reader supported and may earn a small commission on some (but not all) links within our content to products we think will genuinely help our readers at no extra cost to you.
The race for best home fitness equipment is well underway. As home workouts continue to gain immense popularity, the concept of buying more premium exercise gear is something lots of us are thinking about.
Two of the biggest names fighting for your buck are Hydrow and Peloton.
This comparison guide delves into everything you need to know about Hydrow and Peloton, including features, what we like, and what we don't like.
In a hurry? Our team picked the Hydrow rower for best overall home fitness equipment. Check out the link below for the latest best price. 👇
Head to Head: Hydrow Vs Peloton
Features
Hydrow
Peloton
Scorecard Rating
97%
94%
Live Classes
✓
✓
On-Demand Workouts
✓
✓
Ongoing Membership
$38/month
$39/month
Try Risk Free?
✓
✓
Beginner Friendly?
✓
✓
Price
$2,245
$2,495
Warranty
12 month (screen)
5 years (frame)
12 month (screen)
5 years (frame)
Free Delivery?
✓
✓
website
visit Hydrow
visit Peloton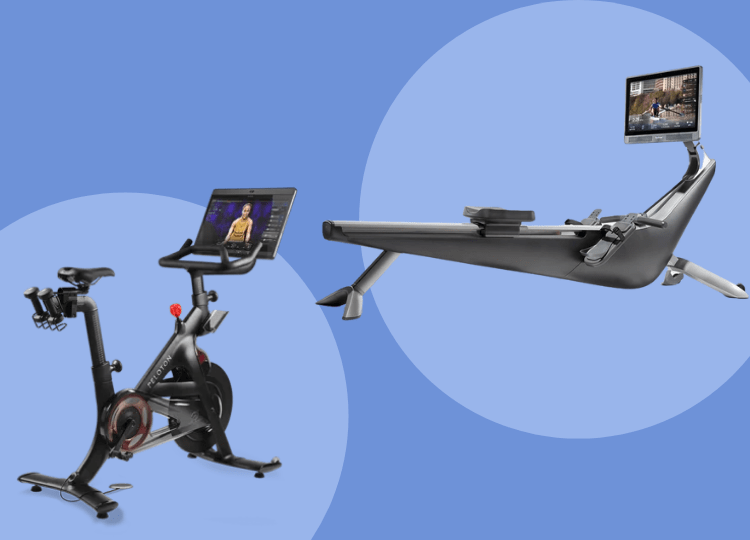 Hydrow: fitness drum scorecard
Overall: 97%
Workouts: 20/20
Price: 14/15
Coaching: 9/10
Motivation: 5/5
Variety: 14/15
Equipment: 15/15
Effectivenss: 20/20
Peloton: fitnes drum scorecard
Overall: 94%
Workouts: 20/20
Price: 13/15
Coaching: 8/10
Motivation: 5/5
Variety: 15/15
Equipment: 14/15
Effectivenss: 19/20
Comparing Hydrow and Peloton
Trying to decide which is better between two very impressive brands is tough… and we don't want unsupported opinions or claims to impact the outcome.
So, we've based this review on specific criteria to help put some logic behind the comparison.
It is also worth mentioning, personal preference may mean you have differing views, but we hope this still provides value in your product search.
Workouts
Hydrow and Peloton have gained a lot of press and attention, largely due to their workouts. The workouts are what really separate some brands from others.
Both Hydrow and Peloton offer interactive workouts. They both display a screen, connected to the internet, which allows you to stream live and on-demand classes.
In terms of workouts, Peloton needs credit for really pioneering this interactive exercise experience. The concept of following live classes on an exercise bike was thanks to Peloton.
Unfortunately for them, lots of brands have followed suit.. and in fact, since Peloton has opened up their workout app to anyone (including those who don't own a Peloton bike or treadmill), you can actually re-create a lot of the original magic that Peloton offers without forking out for their machines. Similarly, workout apps like FiiT, allow you to join and follow live and on-demand classes in your home.
All these Peloton alternative workout classes tend to opt for a fitness "studio" atmosphere so you could be forgiven in thinking they offer similar value to Peloton's.
Hydrow's workouts are different.
For better or worse, Hydrow opts for a very different approach. You may be on sat in your living room, but Hydrow connects you to an instructor on the open water. This creates a very unique and immersive experience, where you really do feel like you're rowing with the instructor.
The camera angles are stunning and a lot of effort has clearly gone into filming and recording these workouts.
Both Peloton and Hydrow are likely to keep updating their workouts, so this is an area that will probably see most progression in the near future.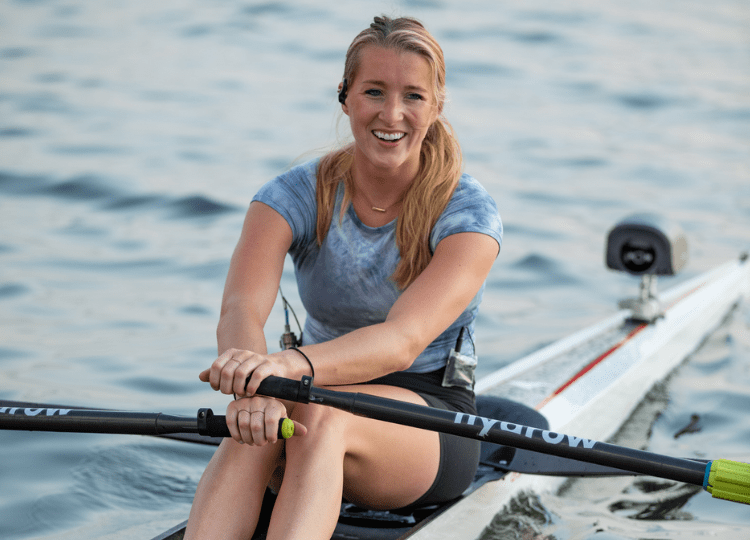 Price
Both Hydrow and Peloton are priced at the higher end of the market. At the end of the day, they are both premium products.
Peloton has different machines (bike and treadmills), as well as different models, so you'll probably see more variation with Peloton's price range.
Currently, Hydrow is just $2,245 and Peloton (Bike+) is $2,495.
The ongoing monthly memberships are $39 for Peloton and $38 for Hydrow. (We can't help but think Hydrow just wanted to say their membership was cheaper, even if by just $1).
Coaching
Both Peloton and Hydrow haven't cut corners when it comes to coaching and their instructors.
It's hard to fault either.
Peloton's coaching style is perhaps more of what you'd expect. The studio-style workouts are led by a world leader in that style of exercise.
Hydrow's coaching is slightly more unique in that the rowing classes are led by a more specialist rowing expert. This brings with it very unique insights and coaching tips to your lessons. As Hydrow puts it "our Athletes aren't performers – they're authentic competitors at the forefront of their sport." That sums it up perfectly and is perhaps a slight dig at the many fitness apps that tend to use very over-the-top entertainer type coaches for their workouts, that aren't everyone's cup of tea.
Hydrow will also use athletes and other coaches for their off-rower workouts as well.
Variety
Hydrow is more than a rower, and also offers all sorts of workouts off the machine, including Pilates, strength, stretching, and much more.
Nevertheless, Peloton's workout app is probably a leader when it comes to variation and workout types. Peloton also looks more poised to launch new machine types. They already have a bike and treadmill and there are strong rumours a rower is on the cards.
It is worth pointing out Peloton's app has much better reviews on Apple than Android. Some features, such as GPS tracking (for running workouts) aren't available on Android… which seems bizarre and hopefully something that will get resolved soon.
Peloton currently allows you to try their workout app for 30 days for free. So that's a great way to sample their workouts and all the classes and workouts you can follow along to.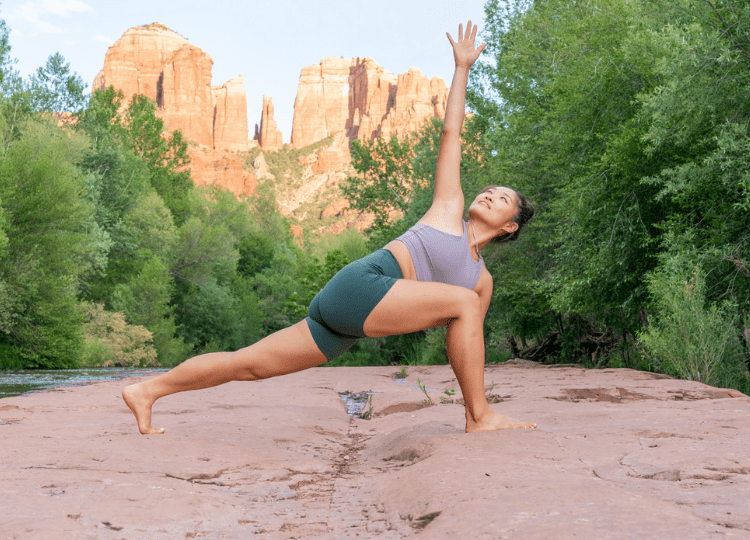 Motivation
In terms of motivation, we feel this is really a dead heat.
If you're looking for motivation, both Hydrow and Peloton bring their respective A-games and will no doubt offer more motivation that if you opted for a regular bike, treadmill or rower.
Equipment
As previously stated, the quality of Peloton and Hydrow is very high. You can instantly notice the difference between cheaper brands.
Hydrow's equipment probably deserves to take the win in this head to head, as they've potentially really changed the rowing machine game for good.
Until now, rowers usually used a fan and flywheel. Some brands, including other smart rowers like Ergatta and CityRow use water for resistance. But Hydrow opted for something else…. electromagnetic drag resistance.
The result is an incredibly smooth experience that is also very quiet. The clear reduction in noise is a huge win for home equipment. No matter how good a fan and flywheel rower is, they are very loud and thus quite disruptive for a home setting.
Everyone has their personal preferences, but this use of electromagnetic resistance is also supposed to mimic rowing in water. This does bring up a valid point that most rowing machines actually feel nothing like the experience of rowing on open water.
Effectiveness
The effectiveness of both brands ultimately comes from the workouts they lend themselves towards.
For Hydrow, they picked well, as rowing is hard to argue against as the king of fitness workouts. Unlike using a bike or treadmill, rowing machines engage more of the body and help include more strength training into your workouts.
It doesn't matter how hard you run or cycle, it won't strengthen your upper body.
Peloton overcomes this by including strength workouts in their app. Lifting dumbbells or using bodyweight movements, the Peloton app offers lots of effective workouts. However, if we're basing effectiveness on the equipment side of things, a rower is top dog.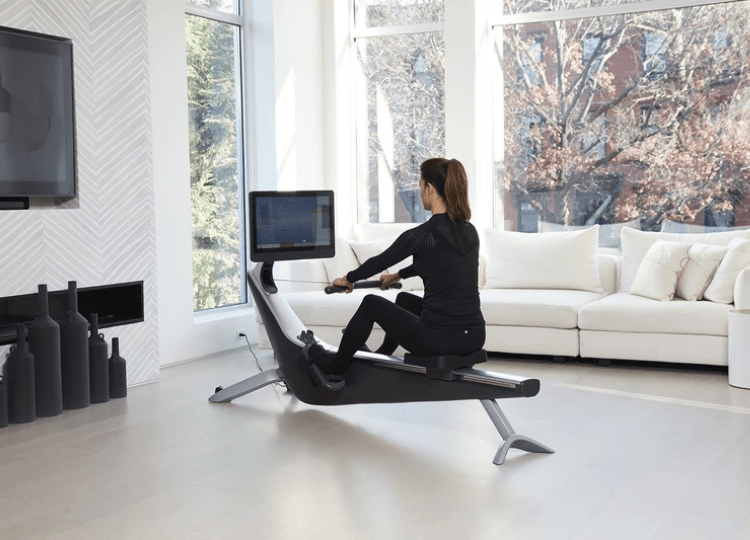 Who is Hydrow Best For?
If you're looking for an effective way to work your whole body from one piece of kit, Hydrow is for you.
The immersive workouts are also very unique and truly wonderful, leaving you wanting more. If anyone visits you home, they will definitely be asking if they can have a go on it.
If the aim is to make fitness easy and more accessible then Hydrow will 100% help with that.
Who is Peloton Best For?
Peloton is a more established brand, and ideal for anyone who prefers the idea of bike or treadmill workouts. It also has a huge user-base already, making the community and leaderboard aspects of their platform very fun and engaging.
If we ignore the debate of "Hydrow Vs Peloton", it is hard to argue against Peloton being the "king of home cycling." So if cycling workouts are your cup of tea, Peloton definitely won't disappoint.
Bottom Line
Hydrow and Peloton are two of our favourite home fitness brands. They are innovators and pushing the boundaries and conventions of what at-home workouts can be.
For us, Hydrow leaves us feeling that little bit more excited, perhaps due to the unique live rowing classes that we simply haven't ever experienced before.
You can check out both Hydrow and Peloton's website below to learn more about their machines and the latest prices.
Related Articles:
Terra Core Vs Terra Glide: A Buyer's Guide