We may earn a small commission on some links at no extra cost to you. Learn more.
If you're serious about strengthening your tibialis anterior (which you probably should be by the way)… then a Tib Bar is a piece of exercise equipment you'll likely need.
In this Tib Bar review, we take a look at the original brand that created the product, HGG Performance, and discuss what it's like using their flagship bar, what we like and things to consider.
We also highlight some alternatives and discuss who might benefit from those too.
In a hurry? Ultimately, we really rate the HGG Tib Bar and crowned it best overall Tib Bar in our recent comparison guide. You can grab a unique 10% discount by using FITNESSDRUM at checkout. 👇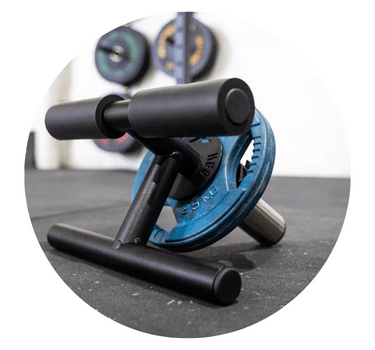 HGG PERFORMANCE
Winner of "best overall tib bar 2023″ in our recent comparison guide.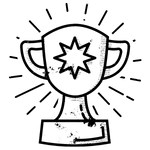 HGG Scorecard – Updated 2023
Build Quality and Safety – 5/5
Workout Diversity – 3.5/5
Muscle Engagement – 5/5
Shipping, Customer Support & Warranties – 5/5
Price – 5/5
Overall Rating – 4.5/5
Learn more about our review scorecards as part of our editorial review guidelines.
What is the HGG Tib Bar?
The HGG Performance Tib Bar is the original Tib Bar that offers a simple way to add load to tibialis raises.
Our guide on exercises that help to strengthen the tibialis anterior, highlights that historically, it's been hard to progressively overload the muscle safely.
HGG managed to create the Tib Bar that allows users to place their feet between two bars, add the desired weight, and enjoy full range of motion at the ankle to executive the perfect tibialis raise.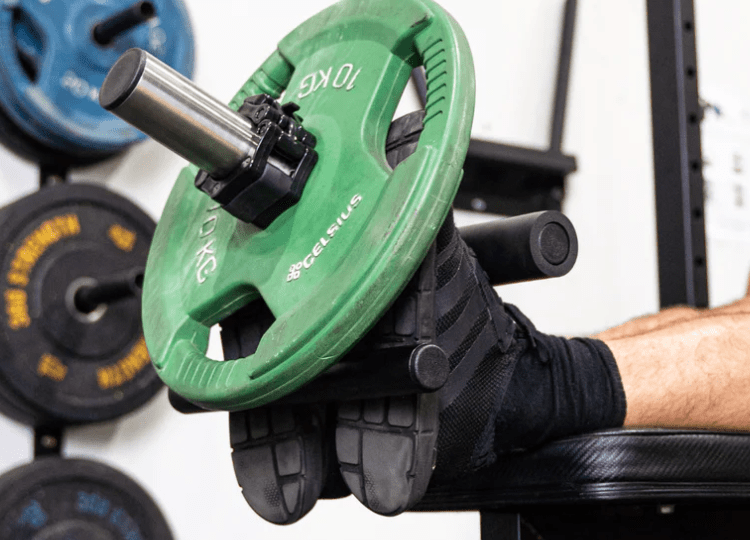 Researching Tib Bars
It should be pointed out, since HGG Performance launched their Tib Bar to the market, there has been a wave of other brands following suit. For us, HGG's is still the top pick, with many other competitors outsourcing manufacturing and sacrificing quality. In this review, we discuss the differences in more detail.
Tib Bar and Knees Over Toes Training
If you're searching for a Tib Bar review, it might be because you're following a Knees Over Toes training program.
Knees Over Toes workouts put a lot of attention on the tibialis anterior and the importance of strengthening this shin muscle for better ankle, knee and hip stability.
Although you can use basic bodyweight tib raises, the Tib Bar has been praised by those following this type of training as a simple way to progressively overload the tib muscle.
Although the Knees Over Toes movement popularized the product, the concept of tib training is also very common in Physical Therapy, CrossFit and a lot of Strength and Conditioning programs for athletes.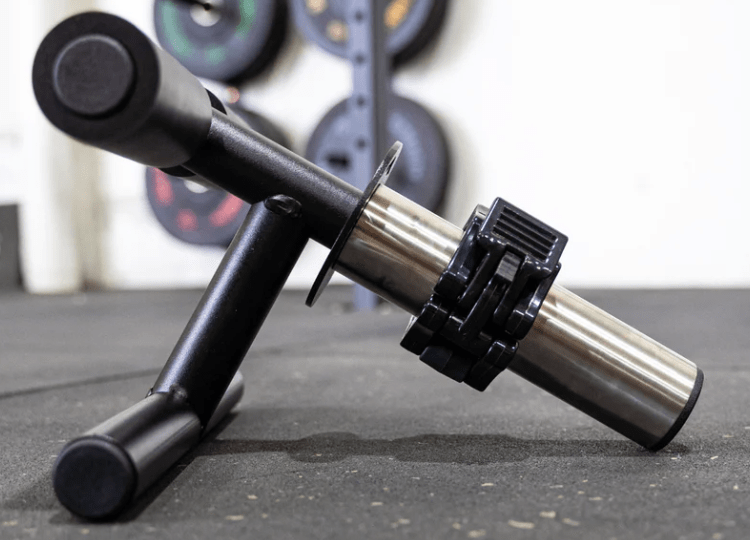 What We Like About HGG Tib Bar
The Original
One of the reasons we really like the HGG Tib Bar is because it is the Tib Bar.
It's the original product that has consequently launched a whole product category, and we think that initial effort needs some praise and recognition (just like Ben Patrick does for shining light on the very concept of strengthening the tibialis anterior).
As well as being the original, no bar we've tried has actually matched the quality and craftsmanship.
Most other brands try and come in with a lower price point due to outsourced manufacturing… which is very evident when using them.
Clamp
The HGG Performance Tib Bar comes with a quality locking clamp to secure the weights in place.
Compared to coil locks and other cheaper methods, this sort of clamp is so easy to use and is undoubtedly our preference for securing in weights on any sort of bar.
The HGG clamp fits perfectly onto the extended bar and once secured in, doesn't move at all.
Ultimately, this makes it super easy to add or remove weights… which means you can get more out of your training because it stops you getting lazy and just keeping the same weights on all the time.
This ability to change the weights so easily also means you can leverage drop-sets within your tib training too.
Dismantles
A surprising feature that we like is the ability to dismantle the extended bar (the piece of metal you attach weights to) from the rest of the Tib Bar.
This is made from a stainless steel 50mm sleeve. It suits both Olympic and Competition 2inch plates.
The ability to dismantle it, makes it easier to transport and pack in your gym bag, for example.
It dismantles simply by unscrewing the bar… so again, it's not a very time consuming activity.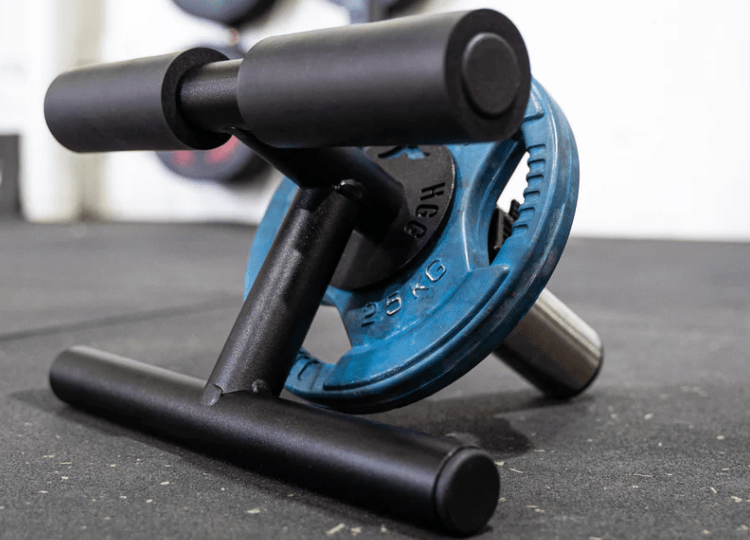 Durable
Especially compared to other Tib Bars we could get our hands on, the HGG Tib Bar appears head and shoulders above the rest when it comes to durability.
We've knocked it around the gym for the past few weeks and there is no visible damage whatsoever.
The padded foam is also securely stuck in place, so that feels like it will last the test of time too.
Comfortable
One of the most important considerations for a Tib Bar is comfort. If it's not comfortable to use, you're just not going to use it.
We've found the Tib Bar very comfortable to use, both training in shoes and socks.
The foam padding ensures the top of your ankles aren't rubbing against metal… and the bars are spaced out so that it is a comfortable fit between them.
This makes it perfect for tib raises.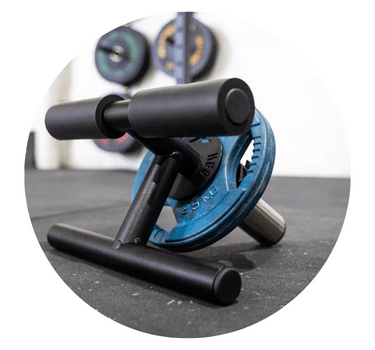 HGG PERFORMANCE
Winner of "best overall tib bar 2023″ in our recent comparison guide.
Makes Training the Tibialis Very Easy
The benefits of strengthening your tibialis anterior are quite extraordinary… so anything that makes this easier is certainly worth considering.
For the price, the benefits of being able to overload the tib muscles safely and quickly, mean the value you can get from the product is monumental.
It's basically the price of one Physical Therapy session… which trust us, if you have weak tibialis anterior muscles, you may be booking a lot more than one PT session to help recover from knee/ankle injuries!
Ideal for Home or Gym Use
The Tib Bar is very practical for both home and gym use. It doesn't take up much space at all… especially for fitness equipment, and it's easy to transport.
We've found we tend to take the Tib Bar to the gym and use it during a leg workout… but many prefer to use it during a home stretching routine, or include it in their garage gym setup.
Full Range of Motion
As with any Tib Bar, a big benefit it has compared to using a resistance band to add load to tib raises, is that it allows for full range of motion.
This is mainly because you don't have to worry about the band shooting off the end of your feet.
If you want to enjoy a whole new level of range of motion for tib raises, the single leg version known as an Isotib bar, means you can also train ankle inversion and eversion too.
Progressively Overload the Tib Muscle
Ultimately, the overarching benefit of the HGG Tib Bar is the ability to progressively overload the tibialis anterior.
This means you don't need to do 100's of bodyweight tib raises and you can instead, train the tib like you would any other muscle group by adding load to increase muscle engagement.
HGG Ships Worldwide (Fast)
The final thing we like about the HGG Performance Tib Bar is that it ships worldwide very quickly.
HGG are actually based out of Australia, but to be honest, if you live in Europe or North America, you really wouldn't know. For us, delivery arrived in less than a week.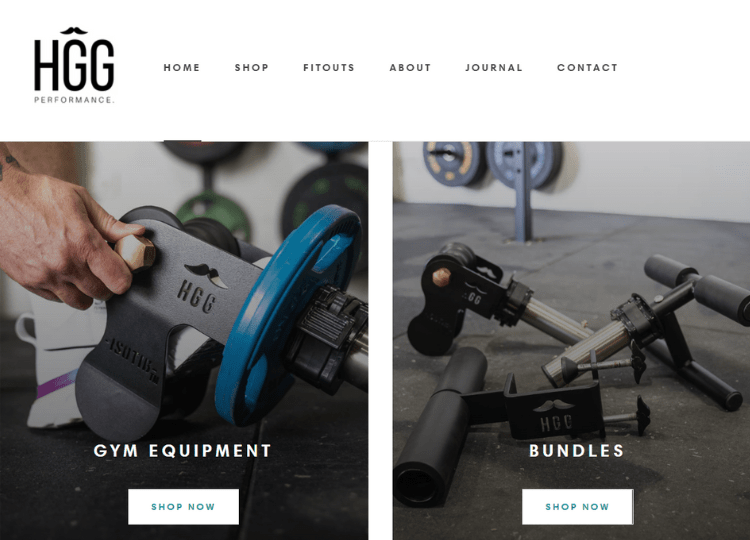 Things to Consider
Probably the main thing to consider is the fact barbell plates aren't included in the cost. Weighted tib raises are challenging so you won't need to invest in many weights, but you will need some.
Obviously, if you're training out of a gym, you can just use the gym's plates.
Alternatives
You'll find quite a lot of DIY alternatives for a Tib Bar on YouTube. Most of these involve making your own bar out of wood or metal, or attaching something like a dumbbell or kettlebell to your foot.
We think the risk of injury with these sorts of things simply isn't worth the ability to save a few dollars.
The Isotib, however, is a genuine competitor to the standard Tib Bar… and allows for more movements at the ankle. You train each leg individually too, helping to avoid any muscular imbalances from occurring.
The Isotib is slightly more though.
We would say the original Tib Bar is better for beginners and those just wanting a simple way to train the tibialis anterior. If you're an athlete and looking for a competitive edge, or someone who does a lot of running/jumping, the additional benefits of the Isotib are probably worth it.
Bottom Line
We've been really impressed with the HGG Tib Bar. The online reviews are all very positive too, illustrating most customers seem very happy with their purchase.
The company is also very active when it comes to customer support and feedback, which definitely helps in terms of trust and reliability.
We've managed to negotiate an exclusive 10% discount for anyone who wants to give the Tib Bar a go. Click below and use FITNESSDRUM at checkout.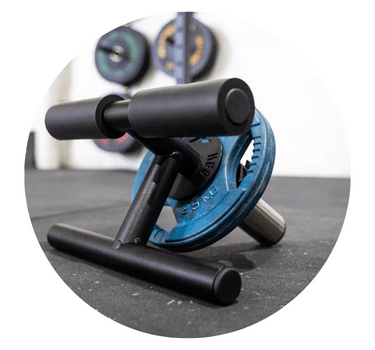 HGG PERFORMANCE
Winner of "best overall tib bar 2023″ in our recent comparison guide.
Related Articles
Forearm Exercise Equipment and Tools