We may earn a small commission on some links at no extra cost to you. Learn more.
CityRow Go is making some serious waves in the smart home rowing space at the moment, so we thought it was about time we delved into what makes their rowers so special.
CityRow has built a loyal following over the years with their boutique rowing-based fitness studios. As an alternative to spin classes, CityRow created incredibly effective HIIT-style studio workouts that quickly gained immense popularity in NYC and around the US. Their new connected home rowers (under the name CityRow Go) aim to re-create the magic and uniqueness of their live studio classes so anyone can enjoy them at home.
CityRow Go Classic is their flagship connected rower, offering a plethora of exciting features and functionality. CityRow Go Max is their premium option, which offers a large monitor. Both rowers include access to on-demand and live rowing classes, as well as a whole host of other features.
In this CityRow Go review, we outline everthing you need to know about these smart rowers, including what we like, don't like, alternatives, and ultimately if they're worth the money or not.
In a hurry? Check out their website below for the latest prices and to order one risk-free today. 👇
What is CityRow Go?
CityRow started life as a boutique fitness studio, focusing on rowing based workouts. Due to the popularity of these studio classes, in 2018 they officially entered the home fitness space with the launch of CityRow Go.
CityRow Go currently includes 2 different rowers to choose from (the Classic and the Max) and a streaming app that connects you to live and on-demand classes.
Classic Rower – Overview
The Classic rower doesn't include a monitor and instead leverages the user's smartphone or tablet to follow along to workouts. This is cheaper, but also means if you're using your phone, the actual video content is perhaps on the small side.
The Classic is cordless so that's a bonus in terms of using the rower at home and not requiring an energy supply.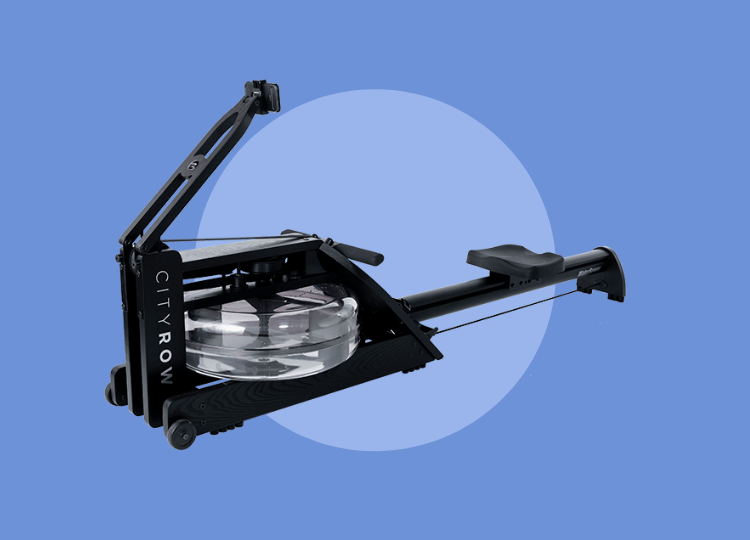 Attach your own mobile phone

Access on-demand and live classes via CityRow Go app.

Dimensions – Length – 83.5" / 212 cm, Width – 22.25" / 57 cm, Height – 20"
Completely cordless

Manufactured by WaterRower in the US

Delivery included in the price
Max Rower – Overview
The Max includes a beautiful 19.5 inch sweat-resistant touchscreen monitor.
In terms of other smart connected rowers, like Hydrow and Aviron, the Max is most similar to other products in the market. The Max also appears to be their more popular choice for at-home users due to the convenience of having the monitor ready for each workout.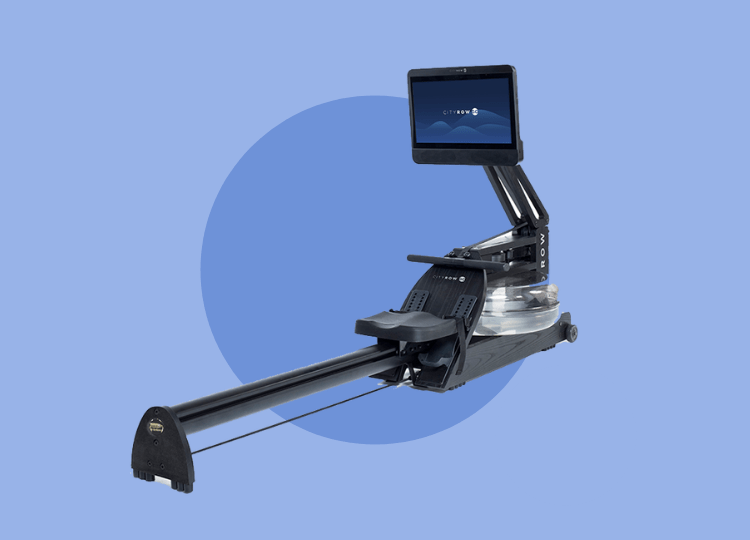 Large 19.5″ Monitor
Access on-demand and live classes via CityRow Go app.
Dimensions – 85" L x 22.25" W x 45.25" H
Weight capacity 375 pounds
Manufactured by WaterRower in the US
Delivery included in the price
The Experience
Like any smart home rower, the equipment is only part of it, and the "experience" (on-demand app) is the other part. All CityRow Go users gain the same unlimited access to live and on-demand classes.
Orginally it was only on-demand workouts, but we're really pleased to see they've added live classes too.
What We Like About CityRow Go (Classic and Max)
Studio Vibe
The workouts create a fun fitness studio vibe, which help you to really immerse yourself into them. The lighting is perfect, the backdrop is sleek and it all contributes to a feeling that you are exercising alongside your instructor in a studio.
When the nights draw in and you're trying to find motivation to dust off your rower, knowing that the workouts will instantly project that fun, boutique studio feel, is not to be underestimated.
It made us feel apart of something… similar to when we reviewed Obe Fitness. The setting and atmosphere of the classes and workouts really do impact how you feel when using them.
Wide Selection of Classes
CityRow Go have gone above and beyond when it comes to creating an extensive library of classes and workouts. There is something for everyone, from beginners to advanced, so you're sure to find a workout that you enjoy.
The wide selection of classes also helps maintain motivation as you can try new workouts each week.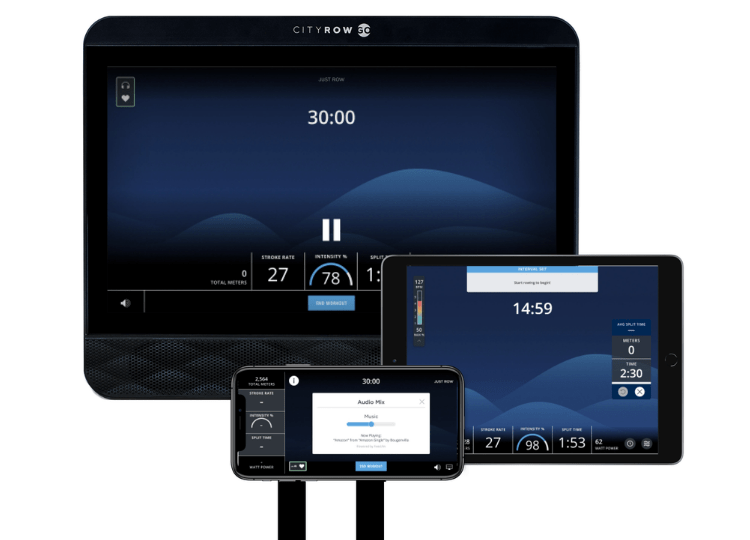 Easy Navigation and Filter for Classes
Another feature we really like is the actual navigation of the app to find classes.
It's very simple and efficient, meaning you can filter on the type of class you want and will quickly be able to find an appropriate one to select.
Select Class Based on Goal
From more traditional rowing classes to a hybrid yoga/rowing workout, CityRow Go has undoubtedly one of the best selections of on-demand workouts for specific goals.
What makes CityRow Go so special, is their experience and expertise when it comes to crafting effective hydrid workouts that leverage rowing as well as other fitness styles, such as yoga, strength training, or endurance.
Water Resistance Rower
CityRow Go uses a water flywheel to create resistance. If you're used to the more common air flywheel, you'll instantly notice the difference of water resistance.
The water creates a more genuine type of resistance that is more reflective of what it feels like to row on the open water. It also creates a beautiful sloshing sound during the workout (which is much nicer than air flywheels that sound like a plane is taking off!)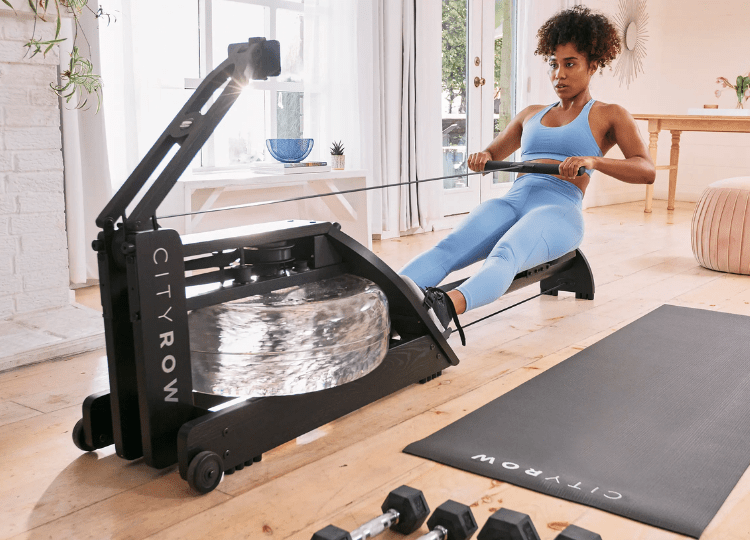 Track Performance
CityRow Go has performance embedded into its DNA. The app helps to track performance and ultimately helps you monitor your progress over time.
This is undoubtedly a motivating factor, but it also helps you see just how effective CityRow Go's workouts are.
If you compare it to jumping on a treadmill or bike, you'll likely be very surprised just how effective your CityRow Go workouts have been.
King of HIIT
If you like HIIT (high intensity interval training), CityRow Go's classes are second to none in the smart rowers space.
The workouts are fast-paced and will burn calories like no tomorrow. If you're short on time and need a quick fitness fix, you won't be disappointed.
Folds Up for Easy Storage
Having the ability to fold up your home rowing machine may not be the most glamorous feature, but it's definitely a useful one.
The monitor flattens and the rower can be placed on the side so it extends virtically (which means it takes up very little floor space when not in use). If you're short on space, this is definitely something to bear in mind as it means you don't necessarily have to convert a garage into a gym, and instead can keep your fitness equipment in your living room, for example.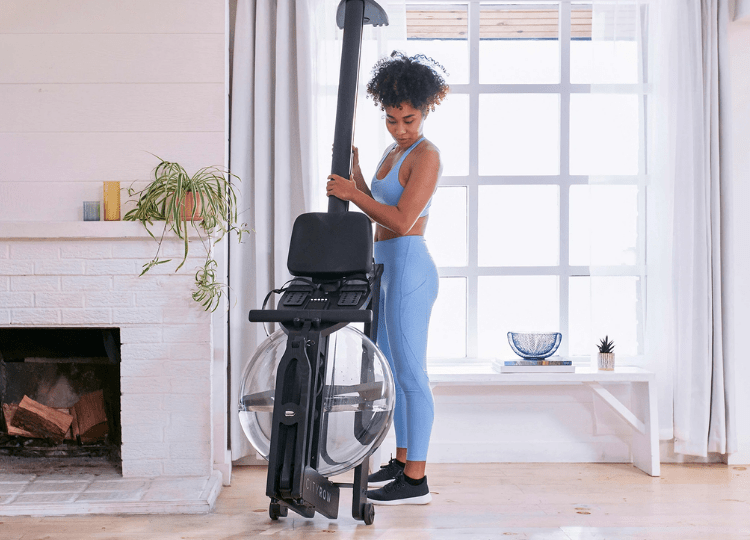 Rotating Display
A subtle feature but nonetheless, something we think makes a big difference to the workouts is the ability to rotate the monitor during a workout.
This is really useful if you're jumping off the rower to do some sets with the dumbbells, for example, and still want to be able to see the instructor.
Just Row Feature
A drawback to some connected home fitness equipment is that they get a bit too carried away creating truly immersive experiences… when sometimes you just want a quick row, without the need to select a workout or class.
CityRow Go's workouts are what make it so special but you also have the option to just jump on and start rowing… with the app automatically tracking your workout.
You can also build your own workout too, which is pretty cool.
Studio Quality Rower
Commercial gyms and studios often need to think differently about equipment to those looking for their home.
Studio equipment needs to take a battering and the quality of CityRow Go's rowers is evident of the company's origin as a studio gym.
The rower is lightweight yet absolutely rock solid.
CityRow Go offer a 5 year warranty on the frame, illustrating their confidence in the quality.
Benefits of a Smart Rower
When it comes to innovative "smart" fitness equipment for the home, most people think of treadmills and bikes. But the truth is, when it comes to crafting an effective workout, nothing comes close to rowing.
As an activity, rowing engages up to 85% of your muscles, a statistic that running and cycling simply can't compete with.
Rowing is also a truly full body activity, requiring your upper and lower body to work in unison during the workouts. It combines resistance training and cardiovascular fitness beautifully, ideal for those who want to see tangible results from their workouts. Rowing is also low impact compared to something like running.
Any rowing workout would bring these goals, but smart rowers simply enhance the benefits of rowing by creating immersive experiences that bring the benefits of live studio classes and coaches to anyone exercising at home.
CityRow Go Reviews
CityRow Go boasts some impressive reviews online, currently averaging 4.8/5 stars via TrustPilot.
Christina Marie provides a great overview in the video below, illustrating her experience with the rower.
Things to Consider
Dumbbells Not Included
One of the reasons we like CityRow Go so much is their hybrid approach to rowing workouts, which often include strength exercises too.
These usually involve a pair of dumbbells.
Dumbbells aren't included in the product box, but CityRow Go do sell accessory bundles which include a mat and dumbbells. If you've got your own dumbbells you can definitely just use them during the workouts.
Membership
It is the underlying business model of all connected home fitness equipment… you need to factor in ongoing membership costs.
CityRow Go's membership costs $29/month (or $24/month if billed yearly). As far as connected fitness equipment memberships go, this is definitely reasonable and is similar (or if anything, slightly cheaper) than what a lot of similar brands go for.
Although you could use CityRow Go without the membership, it really defeats the whole value proposition that the brand offers. This membership grants you access to all the live and on-demand workouts.
You can actually buy this membership without the CityRow Go rower and follow along to the workouts on a different rowing machine. Some compatible rowers will even sync the performance tracking, such as the popular Concept 2 rower.
If you don't have a compatible rower, you could still use the app with any rower, but wouldn't benefit from the workout metrics functionality.
Max Unavailable in Some Countries
The CityRow Go Max is unavailable in some countries… including some notable regions, such as the UK.
The Classic rower is available though, which is a bit bizzare. Maybe the Max is coming soon… we'll wait and see.
Unable to Adjust Resistance
Water resistance rowers are something quite special. They look, sound and feel like an upgrade from air flywheels.
There is one key drawback, in that it isn't possible to adjust the resistance. The paddle interacts with the water like it would on open water, and that's what creates the resistance.
When you're rowing on water, there is just one mode for resistance, and that's the same with a water based rower.
The counter argument to this being a drawback is that do you really need to adjust the resistance? Are you trying to turn your rowing workout into a heavy weightlifting routine, when really, it's not what the activity is about?
Perhaps some food for thought…
Who is CityRow Go Best For?
In comparison to other leading home rowers and other smart connected fitness equipment, CityRow Go is best for those really looking to get fit.
A lot of the rowers have carved out their own niches… Aviron being the perfect rower for gamers… Hydrow being the perfect immersive rowing experience… and CityRow being the perfect rower for those looking for fun (yet challenging) home workouts.
With so many classes and workouts focusing on different areas of fitness, such as yoga or strength training, the CityRow Go experience is bound to leave you feeling fitter than ever.
Alternatives?
There are numerous brands making a serious splash when it comes to home rowers.
As well as the countless cheaper home rowing machines, there are 2 other big brands worth noting.
Aviron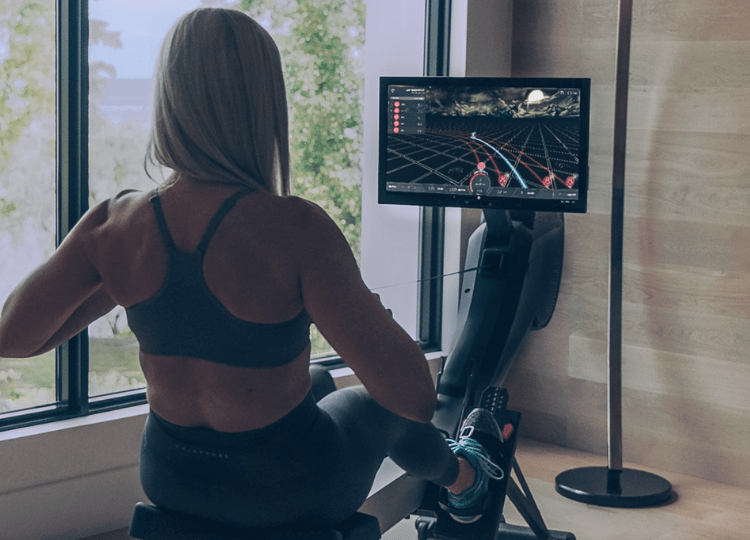 Aviron is definitely one of our favourite brands when it comes to smart fitness equipment. They leverage games and interactive content to keep you entertained and motivated. With real-time leaderboards and the ability to compete against friends and family, Aviron makes fitness fun.
You can also increase the resistance up to 100lbs to put your muscles through a tough strength workout.
If exercising doesn't come natural to you, or anyone in your family, Aviron is seriously worth checking out.
Hydrow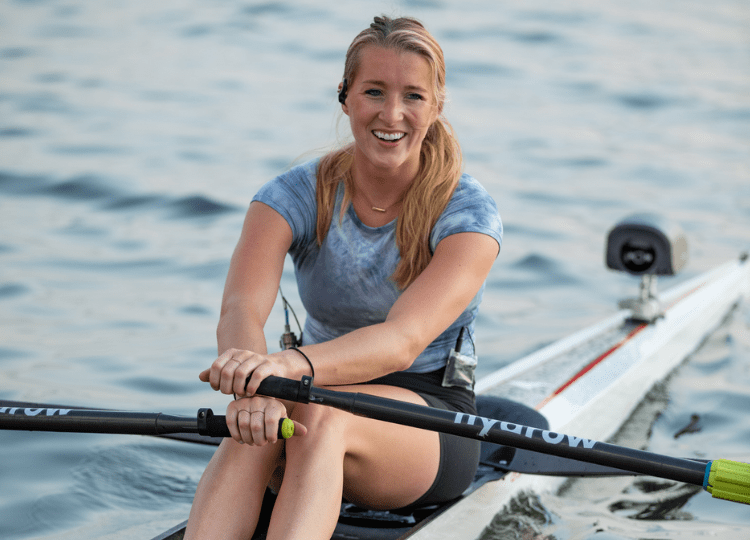 Hydrow is probably the only brand to have successfully created an electromagnetic resistance rower. This creates an unrivalled smooth rowing experience, which we love.
Hydrow focuses a lot on live, outdoor rowing workouts, whereby you follow a professional rowing instructor.
For the rowing purists, this is a real treat and something that is currently unrivalled by any other brand.
Bottom Line
The CityRow Go Max and Classic rowers are fantastic home rowing machines. The water flywheel, wooden frame and comfortable seat create the perfect foundation to follow along to CityRow's amazing on-demand and live classes.
The CityRow Go rowers are a beautiful piece of fitness equipment that would look good in anyone's home.
If you love interactive online classes, you'll love what CityRow Go has to offer.
With a risk-free 30 day money guarantee, order your CityRow Go Max or Classic and see how you get on.
Related Articles
How to Combine Rowing and Weightlifting
Hydrow Vs Peloton – Which is Better for Home Workouts?