We may earn a small commission on some links at no extra cost to you. Learn more.
Our mission here at fitness drum is to help make fitness easy and sustainable… so when we discover a product that is aligned with this, then we can't stop ourselves from diving head first into a thorough and comprehensive review of it.
The Terra Core is a product with raving reviews and strong promises. We thought it was only fair to put this product to the test and review its main features, price, benefits and ultimately answer whether or not this piece of fitness gear is worth buying.
So, without further ado, let's dive into our 2022 review of the Terra Core.
In a hurry? You can grab an exclusive 30% off Terra Core by clicking below and using the promo code "FITNESSDRUM" at checkout. 👇
What is the Terra Core?
The Terra Core shot to fame when it successfully bagged funding on the US TV show Shark Tank.
The product is an all-in-one home fitness gym, that allows you to train more efficiently. Due to the inflated dome, it is comparable to the BOSU balance trainer and similar products, although its uses far extend just those of balance training.
The Terra Core is a versatile piece of home gym equipment that offers a platform to perform all sorts of bodyweight and resistance exercises. The inflated dome creates imbalance underfoot, forcing your core stabilizing muscles to work overdrive if you stand on it. Similarly, use you can use it as a step or raised platform for exercises like hip thrusters.
The size of the Terra Core (46.6″ x 18.31″ x 6.5″) means that it can act as a home bench, as you perform movements like a dumbbell bench press.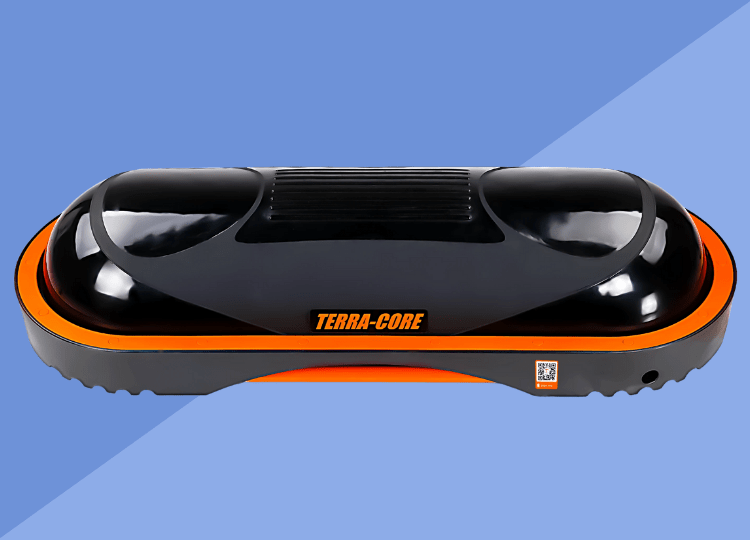 What We Like About the Terra Core
Balance and Stability Training
For us, the main feature we like is the focus on stability and balance training. This is an area of fitness that is so often ignored but plays a defining role in our overall mobility and functional movement.
Better balance and stability helps avoid injury and nasty falls. It's vital for healthy ageing, as well as performing better in sports.
Great for Abs
Stability training also comes with additional benefits for those looking to tone up your abs. By creating imbalance underfoot, your abs and core will always be engaged to help create balance.
This means it is very effective for anyone looking to achieve toned abs as one of their fitness goals.
By performing an exercise like bicep curls on the Terra Core unit, your abs will be more engaged that if you did them on the floor. This is ideal for those who want to target multiple muscles within single exercises.
Functional Fitness
The Terra Core encourages functional movements. Instead of pushing or pulling a weight on a gym machine, the Terra Core allows you to move in a natural way and use your bodyweight or resistance bands to help strengthen your muscles.
This helps create all-round strength and fitness, avoiding the classic issue of muscular imbalance when using isolation based exercises in the gym.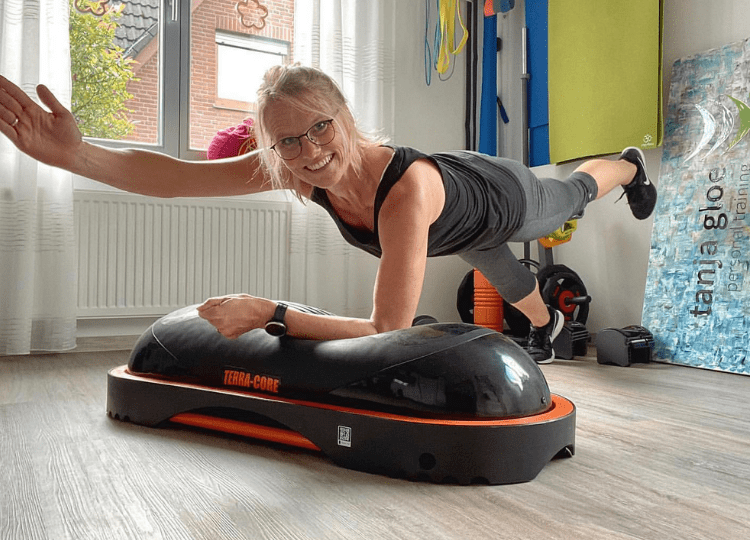 Variety of Workouts
There's an endless list of potential exercises and movements you can do with the Terra Core. This really empowers you to use the product in whatever way best suits you, your fitness level and your goals.
Someone could use it to build strength and muscle, whilst someone else could use it for cardio/HIIT workouts.
This versatility really means the value one single bit of equipment brings is well worth the price.
Material Quality
The Terra Core isn't the first piece of exercise equipment to use an inflated dome as one of its main features, but it is definitely one of the first to create such a quality and durable inflated dome. Unlike some others in the market, the inflated dome on the Core feels extremely sturdy and durable.
This definitely helps during intense workouts where you don't have to worry about the possibility of the dome suddenly deflating and leaving you feeling… well… deflated.
Warranty
Terra Core offers a lifetime warranty, which reflects why the brand has such positive reviews.
Terra Core On-Demand
A surprise perk to the Terra Core is the associated on-demand content streaming service. This is ideal for anyone who wants to follow along to workouts.
One of the challenges of working out at home is maintaining that continued motivation and enthusiasm. Without realizing it, sometimes our workouts can slowly start to lose intensity and effectiveness. So being able to follow professionally created workouts through the on-demand service is a great benefit.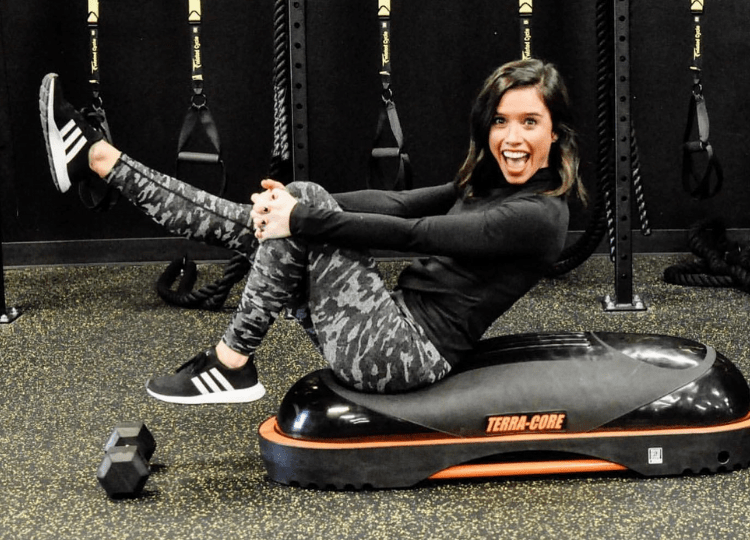 Things to Consider
The Terra Core is certainly portable, but weighing in at around 39lbs, it isn't the lightest portable gym. The inflated dome also makes it quite large, so packing it up to take to the park or a friend's house may feel like more effort than you want. However, Terra have a similar product called the Terra Glide, which we think is more suited to those looking for a lightweight home gym. The Glide packs up very compact and therefore makes transport easier.
Our recent guide also puts the Core and Glide in a head-to-head battle. Read it here at Terra Core Vs Terra Glide.
Who is the Terra Core Best For?
The Terra Core is best for those who want a complete piece of home fitness equipment that is durable, versatile and that is proven to work.
It is ideal for those who are looking to follow any type of functional, bodyweight or resistance band workout.
Replacing the need to own a balance dome, stepper, resistance bands and bench, the Terra Core brings a lot of value to your home workouts.
As a sneak preview, check out the video below – 60 exercises in 60 seconds using the Terra Core.
Bottom Line
The Terra Core offers an affordable piece of home exercise equipment that is versatile and suited to all sorts of movements and exercises.
Helping to improve your strength, balance and stability, the Terra Core is undoubtedly a great choice for anyone looking to upgrade their home gym set up. And with the added perk of a lifetime warranty, it's a brand that clearly cares and values its customers, which definitely makes parting with your money much easier.
Remember to use "FITNESSDRUM" at checkout for 30%. 👇
Related Articles:
Balance Training Exercise Ideas