We are reader supported and may earn a small commission on some (but not all) links within our content to products we think will genuinely help our readers at no extra cost to you.
Angles90 grip handles are elegantly simple, relatively cheap and promise to transform your workouts.
Designed to improve muscle activation, lower the impact of strength training on joints and attach to almost anything… do they actually live up the promise, or are they simply another fitness fad.
In this Angles90 grips review, we highlight what these handle attachments are like, including what we like, things to consider and ultimately who we think they are best suited to.
In a hurry? Here's the bottom line… we have been blown away by the impact these grip handles can have, particularly for pulling movements (for example, most back exercises) and think for the price, they are well worth including in most gym bags. You can grab a 10% discount by clicking below if you're interested in trying them yourself (30 day moneyback guarantee included).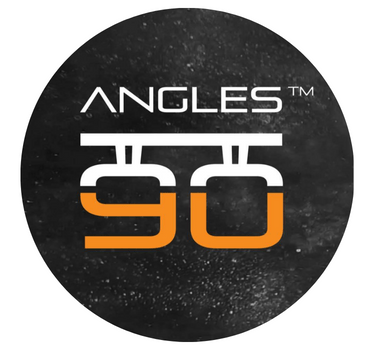 Angles90 Grips
Grab a 10% discount by using FITNESSDRUM10 at checkout.
Why Trust Us? Review Process Explained
Our aim for any review is to provide genuine value to our readers and to really explore who would benefit from using the product. To evaluate Angles90, we've been able to draw on our experience of testing similar products as well as leveraging insights from certified PTs about muscle activation and workout efficiency, to help provide a clear overview of whether Angles90 grips are worth it or not.
What are Angles90 Grips?
| Features | Details |
| --- | --- |
| Company Name | Angles90 |
| Founder | Simon Sparber |
| Year Established | 2018 |
| Flagship Product | Angles90 Grip Handles |
| Gym or Home Use? | Both |
| Price | €49.90 |
| Moneyback Guarantee? | 30 Days |
What We Like About Angles90
They Work
Ultimately, we really like Angle90 grips because they work. There are many fitness products that promise the world but underdeliver… in contrast, Angles90 offers a simple solution that can make a significant difference to your workouts.
For us, the ability to reduce stress at the joints during pulling movements means Angles90 grips have become a staple piece of equipment in our weekly fitness routines.
It means we can focus on muscle activation instead of worrying about shoulder, elbow or wrist pain/discomfort.
For the price of the grips, the ability to help people participate in strength training who might have previously struggled due to joint pain or injury is fantastic and means we would definitely recommend Angles90 grip (if you're a PT, this would be a great tool to have in your kit list too).
They also allow pulling movements to take centre stage which is something we think is important as most gym-goers tend to do more pushing movements in a week so anything that encourages more pulling movements gets the thumbs up from us.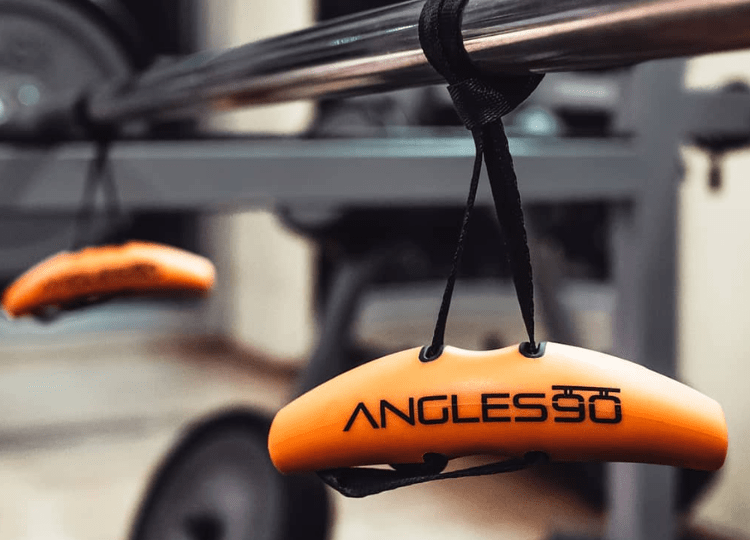 Encourages Natural Rotation
The benefit of Angles90 comes from the fact the grips allow and encourage natural rotation during pulling movements and lifts.
When you do a pull up on a bar, for example, your hand position if fixed. You could either opt for an overhand grip, underhand or neutral… but you can't naturally rotate your grip during the movement. This means the joints, such as the shoulder joint, have to adapt to the movement path.
Angles90 overcomes this by allowing the grips to rotate as you naturally move through the exercise… you'll notice with the pull-up example, you'll likely end the movement in an underhand grip which is how the body and joints want to naturally finish the exercise.
Allowing the joints to move freely and basically move how they want to, reduces potential discomfort and pain in these areas.
Joint Friendly
Being friendlier on joints isn't just a buzzword… this can literally be the difference between feeling like you are able to do resistance training or not.
Less stress at the joints means you can exercise for longer, or lift heavier… either way, the result is better muscle activation and growth.
When we compared the best fitness apps for over 50s, it was programs that were able to adapt movements to help reduce stress on joints that we ultimately preferred.
We would always advise consulting with a Physical Therapist for help addressing any joint pain you are experiencing though.
Mobility Apps for Better Joint Movements
Comfortable Feel
Not only are the Angles90 grips effective, they are also very comfortable to use. The size of the gripper is quite small… smaller than a standard barbell, so you're able to get a much stronger grip around them (It almost feels like the opposite effect of using a tool like Fat Gripz, that is designed to make gripping harder).
The feel of the shape is comparable to using gymnastic rings.
The handles can actually be held in 3 different positions, which all bring unique benefits. Angles90 provides a lot of content and training about how to use these different grips for different purposes to help you maximize your training.
The handle also uses a non-slippery surface to help combat a sweaty hand during workouts and can be wiped clean with ease.
Increase Range of Motion
Angles90 grips are also effective at increasing the range of motion during pulling movements. This helps to increase muscle activation and keeps the muscles engaged for longer during each repetition.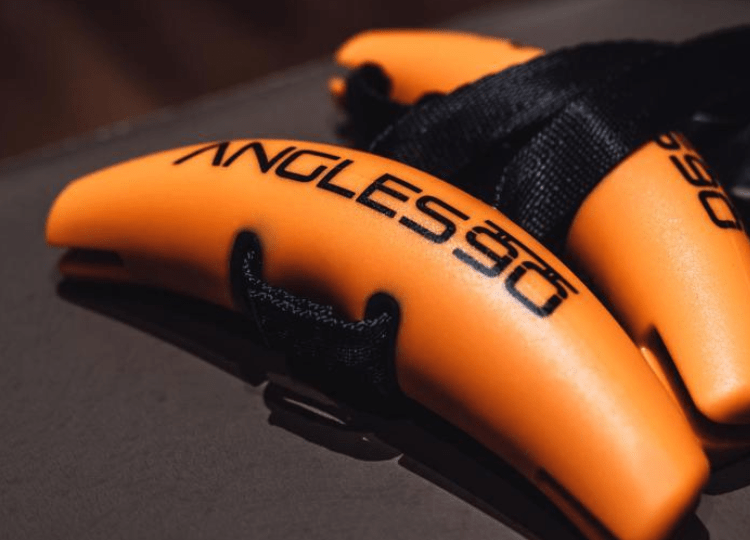 Versatile and Portal
The Angles90 grip handles are very versatile and can be used for all sorts of exercises. We really felt the difference during pull-ups, bent over rows, deadlifts and front squats.
Due to their size, it's easy to take them to the gym, park or when you're traveling too.
You can also attach them to dumbbells, kettlebells and pretty much any object as well (although we find the biggest value comes from bars, both pull-up bars and barbell bars).
Beyond Strength Training
We've found Angles90 can also create transformational results on rowing machines too. It allows you to adjust your hand positioning and adopt a more natural pulling movement.
400 lbs Weight Capacity per Handle
The grips come with a 400 lbs weight capacity per handle… which means 800 lbs in total. This is more than enough for most users and means you can use the handles with confidence.
It also means they are useful for heavy lifts as well as bodyweight/calisthenics training.
30 Day Moneyback Guarantee
Angles90 offers a 30 day moneyback guarantee on their products. This is a sign of quality and means you can really get familiar with the products.
The company is based out of Italy, Europe, so be aware shipping and returns may take slightly longer if you're ordering from the US.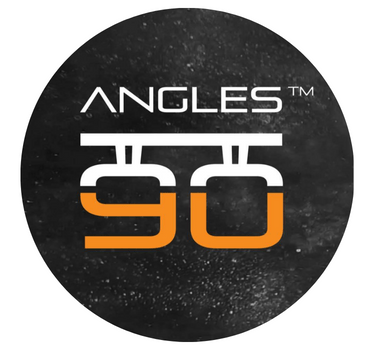 Angles90 Grips
Grab a 10% discount by using FITNESSDRUM10 at checkout.
Things to Consider
Bundles and Pulley System
Although the grip handles are Angles90 most popular product, the brand has all sorts of bundles and other products on their website.
Their pulley system is definitely worth considering if you have a home gym and want to benefit from using the Angles90 grip handles with resistance training.
Best Suited to Pulling Movements
Although we've read some Angles90 reviews talk about using the handles for pushing movements, we think the main value comes from pulling movements.
It's just harder to set up effectively with compound pushing movements… gravity often gets in the way (i.e. the bar will drop below the handles).
Nevertheless, the value from improving pulling movements still means we think they are a worthy addition to any gym bag.
Angles90 Grips In Use
The video below provides some examples of using Angles90 grips in workouts and how to set them up, so you can see the way they influence specific movements and exercises.
Alternatives?
Due to the fact Angles90 is a patented design, there are no true alternatives (because no other company could legally launch a grip handle with the same shape and features).
There are two potential alternatives you may want to research too.
Fat Gripz
Fat Gripz are another popular grip attachment (and featured in our list of useful forearm equipment and tools). Although they help improve grip strength like Angles90, the two products aren't very comparable and we see their benefits largely targeting different audiences.
Fat Gripz attaches to bars (usually barbells) to make the bar wider… making it harder to grip, which subsequently helps you improve your grip strength. But, you still need to opt for a fixed grip and can't benefit from any sort of rotation.
Fat Gripz would likely be more popular with the powerlifting purists… whereas we think most gym-goers would find the Angles90 grips provide more overall value.
Gymnastic Rings
Standard gymnastic rings will allow for rotational pulling movements too. Particularly for something like pull-ups, the value gymnastic rings can provide is comparable to what Angles90 offers in our experience (although Angles90 is more comfortable to use).
However, gymnastic rings simply don't work effectively to attach to barbells for exercises like deadlifts, bent over rows, or front squats, so for that reason, Angles90 has some significant benefits over more generic rings.
Due to the versatility, we think more people would get value out of Angles90 handles over gymnastic rings.
Who Is Angles90 Grips Best Suited For?
We think Angles90 grips are best suited to anyone looking to reduce the impact of strength training on their joints as well as those looking to enhance their pulling workouts.
The ability to train more effectively means that Angles90 would be a great option for bodybuilders and those training for hypertrophy too.
The only group we would potentially say the Angles90 aren't suited to are the purist powerlifters and Olympic lifters. This is simply because you wouldn't be able to use these handles during competitions so you're better off training with just a bar in those instances.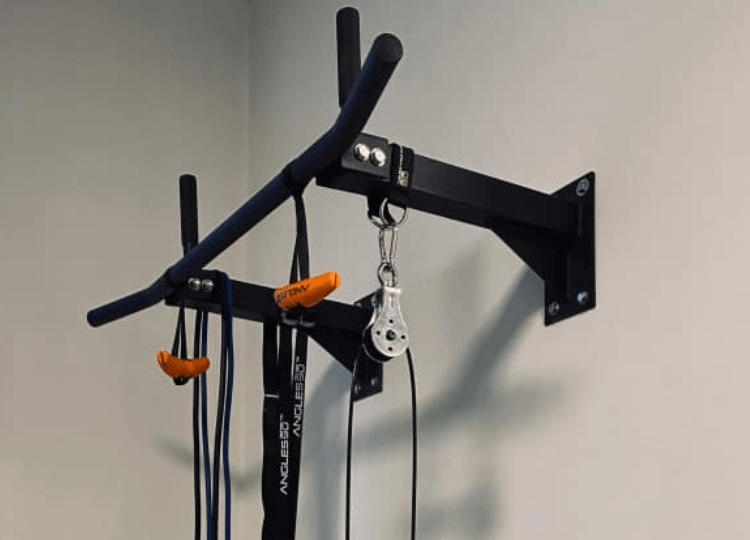 Bottom Line
Ultimately, we really like Angles90 grips and would recommend them for both gym goers and home workout warriors. Similarly, they offer a lot of value for bodyweight training as well as weightlifting too.
Although the product is very simple in design and use of material, the impact they can have is definitely not to be underrated.
For the price, we think they're a great buy and the ability to use them at home or in the gym means they're just a useful tool to own.
(It's also worth noting, Angles90 have mentioned on their website that there are knock-offs and copycat brands selling fake versions, even on reputable marketplaces… so we'd recommend just shopping direct from their website to ensure it's the real deal).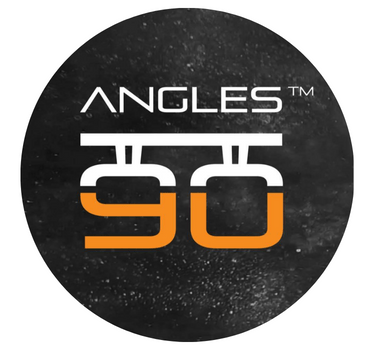 Angles90 Grips
Grab a 10% discount by using FITNESSDRUM10 at checkout.
Related Articles
Knees Over Toes Equipment List
Long Stride Ellipticals – Our Top Picks