In a hurry? Check out our number 1 pick below 👇
Gill Athletics S2 Starting Block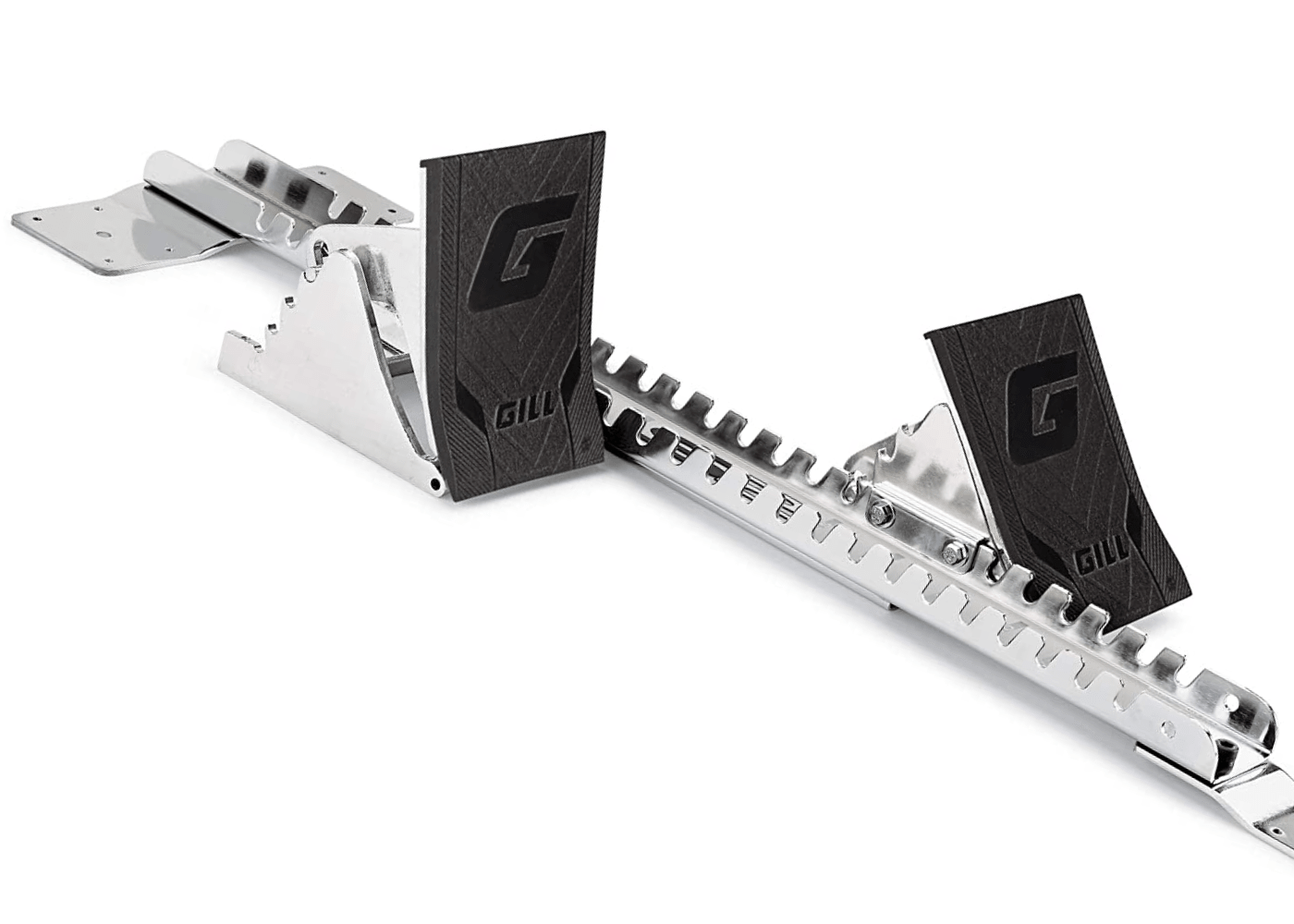 A Buyer's Guide to Track and Field Starting Blocks
Looking for the best athletic starting blocks for sprint training?
We've got you covered…
This guide outlines the 3 top sprinting starting blocks and offers detailed comparisons to help you find the ones most suitable for your requirements.
Starting blocks are a secret weapon for anyone looking to develop explosive speed and power. They are without doubt a must-have bit of speed training equipment kit.
You don't need to be a professional athlete to use them and anyone can benefit from the leverage and support starting blocks provide.
There are many variations of starting blocks but they are typically made up of 2 individual foot pads on a metal rail.
Athletes can adjust the position of the pads to suit their needs and the type of sprint training or racing they are doing. These starting blocks create an opportunity to reach optimal running in a quicker time. This makes them the perfect tool for improving running and explosive muscular development.
Starting blocks have evolved over time, from holes being dug in the ground, to wooden blocks, to the metal systems we see today.
A good set of starting blocks is the perfect piece of equipment to help optimise and enhance your workouts.
We've categorised the best starting blocks into 3 audiences – athletes, running, and beginners. Our recommendations for each category is based on the requirements for each type of person. Depending on whether you're competing at a high level, or just want some starting blocks as part of your workout equipment, you'll can find one most suitable to your level.
1. Gill Athletics S2 Starting Block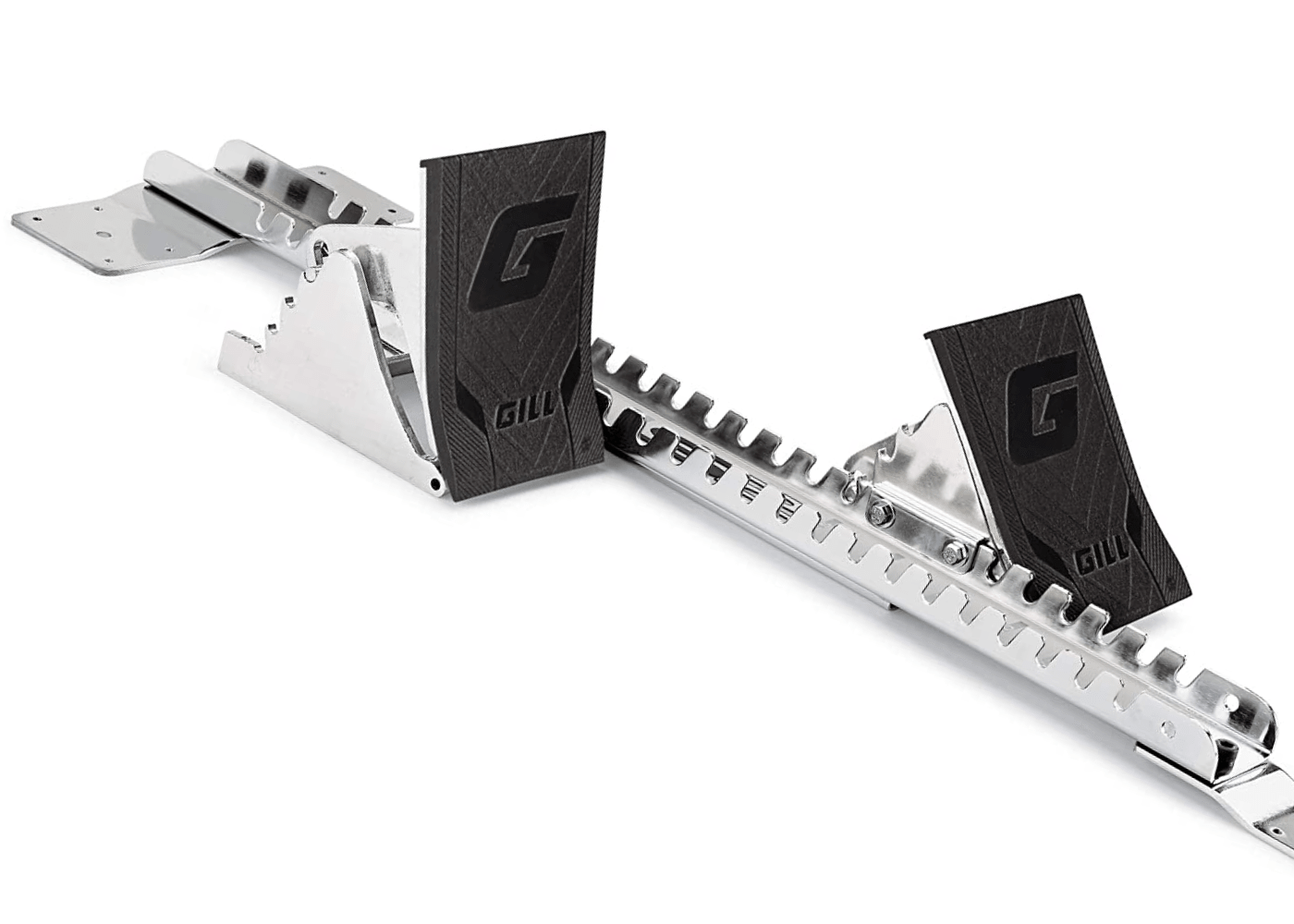 We've put Gill Athletics Scholastic starting blocks as our number 1 pick for athletes and those competing at a high level.
This beautiful cast aluminium starting block boasts pedals that adjust to 4 different angles. These pedals are attached to a polished chrome steel rail.
It's a very good quality product, perfect for school/college athletes who are competing regularly, requiring reliable equipment that won't let them down whatever the conditions.
Pros
Cast Aluminium Pedals
Steel Center Rail
Adjustable Pedals
2. NEWTON Patented 1ST Out Track & Field Starting Block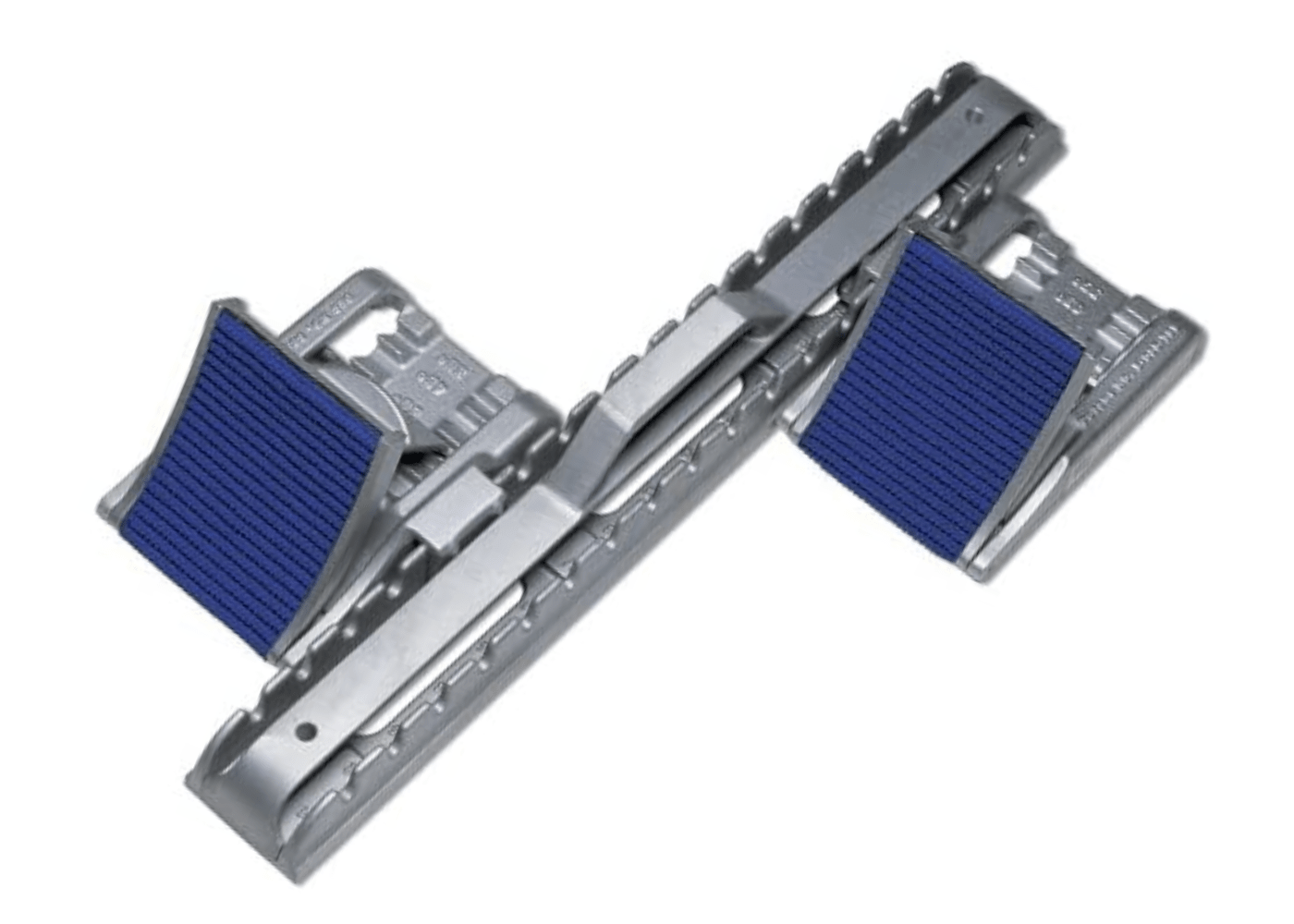 We've put the Newton starting block as our number 1 pick for running and sprinting.
This sturdy starting block has wide pedals that allow you to flex, expand and contract your feet to push off the blocks for maximum sprint power. This means they are perfect for those looking to work on their sprint training or developing an explosive first step.
This is a very popular starting block with lots of positive reviews and comments.
Pros
Wide pedal
Customise pad angle
Light-weight
3. Champion Sports Starting Blocks Competition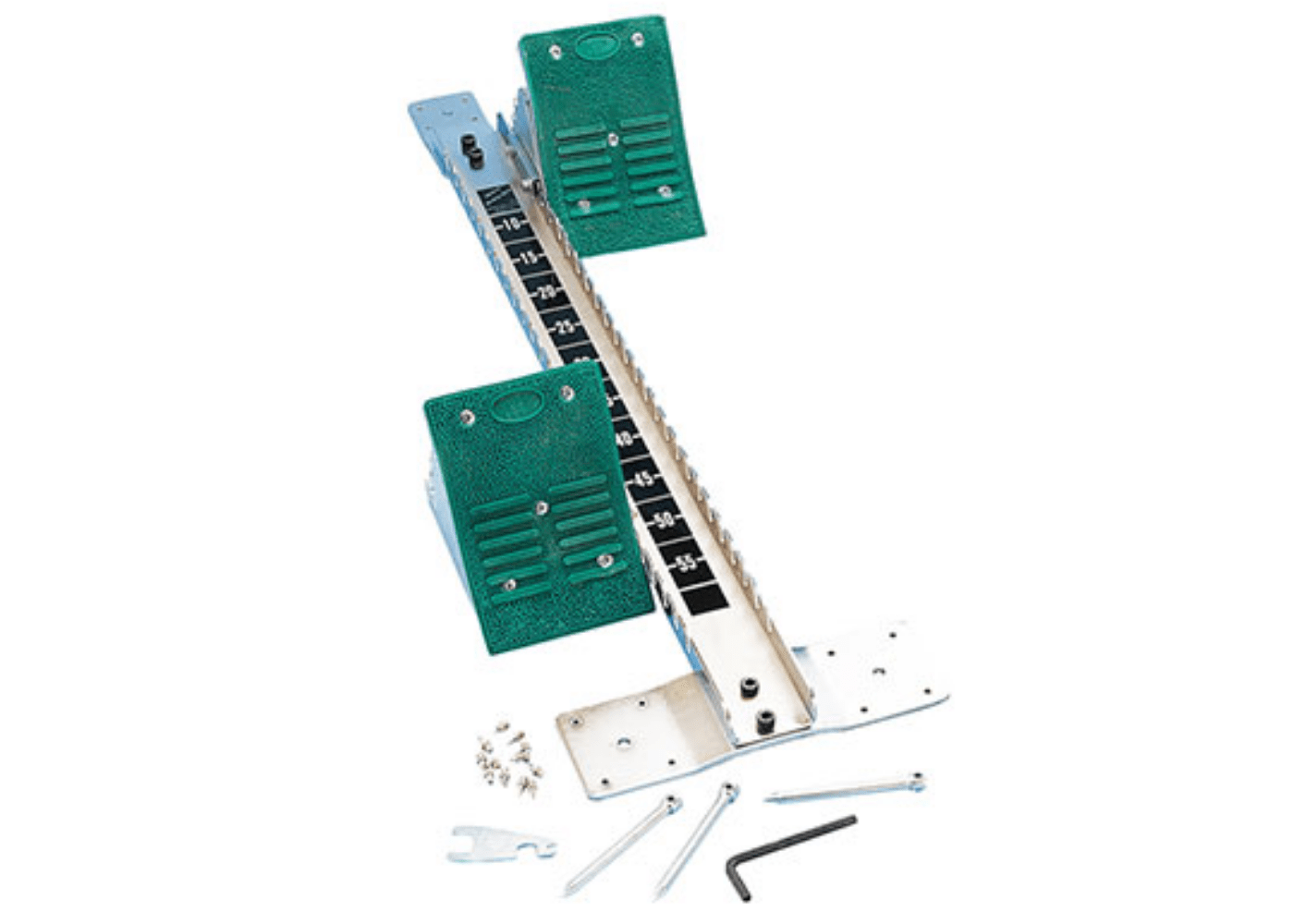 We've put the Champion Sports Starting Blocks Competition starting blocks as our number 1 pick for beginners.
These blocks include a spring loaded plunger for pedal adjustment and secure locking.
They are also suitable for any surface so can be used on a track or similarly just in a garden.
Pros
spring loaded
multi surface
Starting Block Bags
Don't forget to invest in a starting block bag to make transporting your starting blocks easy.
This is particularly useful for personal trainers and coaches.
Many starting blocks will come with a bag but if not, look for ones that are lightweight and durable.
Benefits of Using Starting Blocks
Sprint training isn't just for Olympic 100m sprinters. It's a vital element to developing overall health and fitness and should be adopted by everyone.
It's hard to argue against the benefits of sprint training. If you're looking to develop an athletic physique and increased overall health, then sprint training should be one of the first workouts on your weekly training programme.
Learning how to develop the explosive strength needed to push yourself out of starting blocks is a very useful skill to master for any athlete. Pre-season training for any sport, from rugby to tennis, will include sprint training.
Using starting blocks for spring training with develop muscles that a treadmill simply can't. If you're looking for an effective workout, don't follow the herd and head for a gentle jog on a treadmill – instead set up your starting blocks and incorporate sprints for better results.
I'd recommend checking out the resources below to help you create a sprint training programme that will help you get results. These are tried and tested and have helped us improve our explosive sprinting.
How Do You Use Starting Blocks?
Sprint training is definitely more effective when using starting blocks. The ability to push off the starting blocks means that your muscles can develop that explosive power a lot more than if you were just to start running without blocks. Starting blocks mean that you can easily accelerate from blocks and hit the ground running (couldn't resist that pun) with more speed.
A rough guide would be to place the front pad around two steps away from the start line and the back pad 3 steps away.
Even if you are just using the starting blocks for training, it's good to train using a starting line and imagine you are racing. This will mean you get into your stride better and thus have a more effective sprint training session.
Body positioning is key to successfully using sprinting starting blocks. Ensure you take the time to position your body to get maximum explosive power out of the blocks.
Buying Starting Blocks
Starting blocks come in various of prices. Generally speaking, the cheaper ones are less versatile and don't provide as much support for large amounts of pressure to be expelled on them. Having said this, these are usually perfect for children and beginners. The more expensive blocks tend to be more durable and built to last. They can withstand a lot of force and are perfect for those looking to take their sprint training to the next level.
If you're looking for blocks for competitions and championships, then some blocks have sensor pads built into them to monitor false starts.
The most important thing to consider when buying starting blocks is the ability to adjust the pad positions and angles. Having this ability to change these features, quick and conveniently, you'll be able to get the most out of your sprint training.
Changing the pad position and angle will have a big impact on how your muscles and legs push off the blocks. Having this versatility at your fingertips means you get more uses from your starting blocks. This means you can target different muscle groups on different training days.
Balance and stability are crucial for starting blocks. If they wobble, they aren't going to be of any use. They should be sturdy and stable, even on rainy days.
Starting blocks can be used on any surface but will be best on running tracks or tarmac. They could sink or slide on grass.
Final Thoughts
Starting blocks are a proven way to develop explosive strength. Regardless of whether you are an Olympic athlete or someone just trying to get a bit fitter, starting blocks are a vital piece of equipment.
Related Articles:
This website, fitnessdrum.com, is a participant in the Amazon Services LLC Associates Program, an affiliate advertising program designed to provide a means for sites to earn advertising fees by advertising and linking to Amazon.com.