We are reader supported and may earn a small commission on some (but not all) links within our content to products we think will genuinely help our readers at no extra cost to you.
From the creators of the wildly popular group studio workouts, Les Mills+ is the on-demand service that allows you to stream their vast library of classes and programs on your phone, computer or TV… bringing the energy, excitement and motivation of a Les Mills class straight into your living room.
Les Mills+ joins the extensive cohort of home fitness and workout apps, helping people get more from their workouts.
After donning our spandex for all the top fitness apps and programs recently, we thought it was about time we put Les Mills+ to the test… and see how it compares to other popular fitness programs and workouts.
In this Les Mills+ On Demand review, we outline everything you can expect from a Les Mills on demand subscription and what we like, don't like and who it's best suited to.
We also dive into some alternatives, including those that boast live classes too (a feature that's currently missing from Les Mills+ On Demand).
In a hurry? You can currently grab a 6-month free subscription when you order their flagship BODYPUMP bundle (which includes their iconic smart bar and weights).
LES MILLS BUNDLES
Unrivalled group fitness class experience, affordable subscription, great bundle deals available with innovative SMARTBAR to upgrade your home workouts.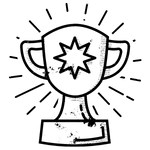 Les Mills+ Scorecard – Updated 2023
Ease of Use – 5/5
Exercise/Workout Quality – 4.5/5
Performance Tracking – 4/5
Technical/Support – 4.5/5
Price – 5/5
Overall Rating – 4.7/5
Learn more about our review scorecards as part of our editorial review guidelines.
What is Les Mills+ On Demand?
Les Mills+ is the on demand service brought to you by Les Mills. If you're not familiar with Les Mills they are probably the godfathers of group studio classes.
Originating from New Zealand, their classes became wildly popular across the globe throughout the 80s, 90s and beyond.
Gyms have historically licensed their popular workouts and programs, such as BODYPUMP… so you might have actually followed one of their classes without releasing it was theirs.
Les Mills+ is a subscription service that gives you unlimited access to 2,000+ workouts, as well as structured programs.
You can stream these workouts on your computer, TV or phone. It's like a Netflix for workout videos.
How Much Does Les Mills+ On Demand Cost?
You can get Les Mills+ On Demand for as little as $9.99/month (£7.79), if billed annually.
How Do I Cancel Les Mills+?
To cancel your Les Mills subscription, log into your account and select "account". Navigate to where it says "subscription details" and select "cancel."
What Classes and Workouts Does Les Mills Offer?
Les Mills offer a diverse range of classes and workouts. Most workouts fall into one of six categories:
Cardio
HIIT
Strength
Core
Cycling
Flexibility
LES MILLS BUNDLES
Unrivalled group fitness class experience, affordable subscription, great bundle deals available with innovative SMARTBAR to upgrade your home workouts.
What We Like About Les Mills+
Studio Vibe Workouts
Les Mills+ and their on demand service brings the ultimate studio vibe to your living room.
The workouts are almost like a rock concert and if you're lacking motivation, they'll certainly do the trick.
If you enjoy studio style workouts, and want to follow along to these sorts of workouts at home, Les Mills+ is undoubtedly one of the leaders in this category. All the workouts are high tempo, loud and motivational… so if that's how you like your fitness classes, you won't be disappointed.
The instructors that Les Mills+ use are also very good. Les Mills has an army of instructors around the world, so they had a wide selection to pick and it's clear they selected the best of the best.
Big Variety
There's a big variety in workouts and exercises within Les Mills+. A lot of their workouts would generally fall into the category of HIIT.
From strength based workouts to dance to yoga, Les Mills has it all. So, if you like the idea of having a single membership for all sorts of workout styles, this is a huge bonus.
The workouts also vary in length, from short 15 minute routines to longer, more intense 55 minute routines. We've found for home workouts, shorter ones are often more popular.
Not Sure Where to Start? Try BODYPUMP
BODYPUMP is probably the most famous Les Mills class and a great one to get started with. BODYPUMP is a full body barbell workout that will burn calories and build strength.
No Equipment Needed
Although some equipment is needed for certain programs, you can definitely get started without any equipment, or use weighted objects around the house.
This is great for beginners and those who don't want to invest in lots of hi-tech gear just to do a home workout.
This will depend on the workout you follow but you can get started without equipment and see how you get on.
Exercise Variations for All Levels
A subtle but very useful part of Les Mills classes is that the instructors are very aware of different fitness levels and make it very inclusive by offering exercise variations within the workout to suit different levels.
For example, the workout may involve 1 minute of push-ups… but the instructor might demonstrate different ways to do push-ups to increase or decrease difficulty, so everyone can do something during that minute, regardless of fitness level.
Unrivalled Group Exercise Classes
Les Mills is one of the old guards when it comes to fitness… in fact, their origin traces all the way back to 1968.
Over the last few decades, Les Mills has developed a truly iconic group exercise class experience… something that most modern fitness apps and programs have probably tried to copy at some stage or another.
The lightning, the verbal cues, the music… it's like each workout is a mini film. Everything has been choreographed and executed with perfection.
Effective Fitness Programming
We've found Les Mills workouts and programs follow good sports science and training, helping users get the most out of their efforts.
When it comes to achieving fitness goals, like losing weight or gaining muscle, the effectiveness of the workouts you're following is just as important as your efforts.
Some of Les Mills competitors, such as BODi (previously called Beachbody), use supplements and shakes a lot more in their approach, but we like how Les Mills focuses exclusively on functional movements to improve your fitness. No fads, no marketing gimmicks, just simple exercise classes.
Online Reviews
Les Mills is clearly popular amongst its userbase. The online reviews for Les Mills are generally very positive. It currently boasts 4.9/5 on Apple and 4.7/5 on Android.
TrustPilot also shows very impressive reviews, with an average of 4.6/5.
Price
Compared to other apps that offer similar services, we think Les Mills+ is priced very fairly. You're getting a lot of content for a very low price… especially when you think about the price of a local fitness studio class.
There are actually two different subscription plans, the Basic and Premium, available monthly or annually.
We'd recommend the Premium as it includes access to everything and the Basic seems to limit things quite a lot.
LES MILLS BUNDLES
Unrivalled group fitness class experience, affordable subscription, great bundle deals available with innovative SMARTBAR to upgrade your home workouts.
Things to Consider
No Live Classes
We would have perhaps liked to have seen some live classes within the Les Mills+ subscription… especially when you consider how popular these sorts of classes are at local gyms.
But, this would naturally increase the price, so it seems Les Mills has opted for a more affordable subscription for the masses.
Competitors such as obé have leveraged live classes with great success and created incredibly exciting online experiences, but that subscription is around twice the price of Less Mills.
Although there aren't live classes, new workouts are added each week, so you'll certainly never get bored.
Limited Tech
Les Mills+ doesn't really use any advanced form of tracking or measuring for your workouts. New motion tracking technology has been adopted by many brands, including Peloton, but the Les Mills+ app is basically just a content hub.
Again, for the price, we wouldn't expect advanced tech features, but some users might be intrigued by some of these sorts of features that are starting to get rolled out with other apps.
Some Equipment Is Required For Certain Programs
Although you don't need equipment to use Les Mills, some of their most popular programs do actually require weights.
BODYPUMP and GRIT need a barbell and plates, BODYSTEP needs a step and wrist weights, CORE needs resistance bands and RPM/Sprint need a spin bike.
You can use any equipment, but the official equipment from Les Mills definitely makes following workouts easier as you can follow exactly what the instructor is doing.
Although the Les Mills SMARTBAR and weights are on the higher end of the market, the design and features of this set makes them unquestionably the best equipment for any sort of HIIT workout.
(Les Mills equipment is really easy to adjust and change, which is important during HIIT workouts, where you want to avoid spending unnecessary time changing weights).
Who's Les Mills+ On Demand Best Suited To?
If you're familiar with Les Mills and currently love their studio classes, then for the price, you may just want to get a Les Mills+ subscription too.
This means if you're traveling or too busy to get down to a local gym, you can still follow their workouts.
We also think Les Mills+ is perfect for anyone who is serious about losing weight and toning up because the workouts will make you sweat and ultimately make you fitter.
The brand is probably more popular with women, but there's no reason why men wouldn't get a lot of value from the workouts too.
Who is Les Mills+ Not Suited To?
Anyone who doesn't like HIIT/circuit training will probably find they're skipping one too many workouts from the content library.
Similarly, if you prefer doing the same gym exercises at your own pace, using an app like Alpha Progression, Sweat or another weightlifting apps, might be more suitable for your goals.
If you're a beginner and want something very low impact, you might want something that allows you to go at your own pace a bit more (in these instances, using a local CPT might be the best way to ease into things).
Alternatives
Obe Fitness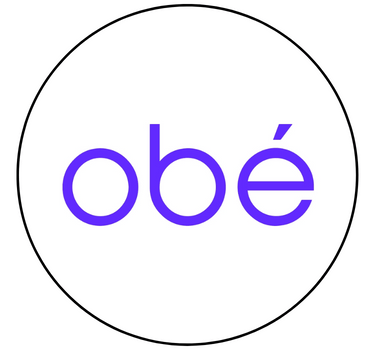 OBE FITNESS
Fun online workout classes, lots of variety, thriving community, inclusive brand.
Obe Fitness doesn't take itself too seriously… yet don't let that fool you, the workouts and programs are really effective. Obe feels fun and makes you excited to workout.
We've loved following along to on-demand and live classes from Obe.
Obe also use a variety of top instructors in all sorts of disciplines, creating what we feel is a more varied approach to fitness than Les Mills.
Obe also has live classes which may appeal to some users too.
BODi by Beachbody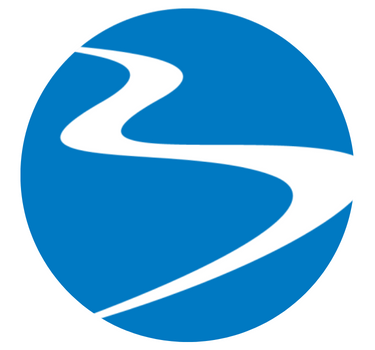 BODi
The original "online fitness" brand, access huge library of on-demand and live classes.
Beachbody (probably the most iconic home fitness brand of the last 20 years) recently rebranded to BODi (pronounced "body").
This new branding adopts a more inclusive and sustainable approach to fitness with new workout blocks designed to boost accountability and motivation.
We think BODi is probably the better choice for beginners and those that might want more variety, as well as those that want more nutritional/recipe content.
Sweat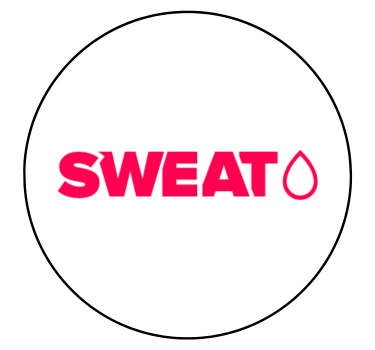 SWEAT APP
30+ million downloads, 34,000+ 5 star reviews, quality workout programs, meal planning, progress tracking and community.
Sweat is another great fitness app, primarily targeted at women. Unlike BODi, Obe and Les Mills, Sweat uses gifs to guide you through workouts.
This means you can go at your own pace and even swap exercises out before you start.
It feels more like a traditional fitness app, as opposed to a content streaming service.
Bottom Line
Ultimately, we think Les Mills is a great brand, and keeping fit fun.
Their on demand app doesn't disappoint and it's well worth taking them up on their free trial.
You can also grab some big discounts on their iconic equipment through their workout bundle deals, that include a free 6 month membership to Les Mills+.
LES MILLS BUNDLES
Unrivalled group fitness class experience, affordable subscription, great bundle deals available with innovative SMARTBAR to upgrade your home workouts.
Related Articles
MyFitnessPal Review – Our Experience Using Premium
6 Best Stretching Apps and Programs