Start making fitness easier!
Enjoy amazing features, including; guided daily exercise routines, real medals for completing the challenge, award winning app to track and monitor your progress (sync with wearable devices too) and even benefit from having your very own fitness coach to provide personalised recommendations and support (Champion and Annual plans).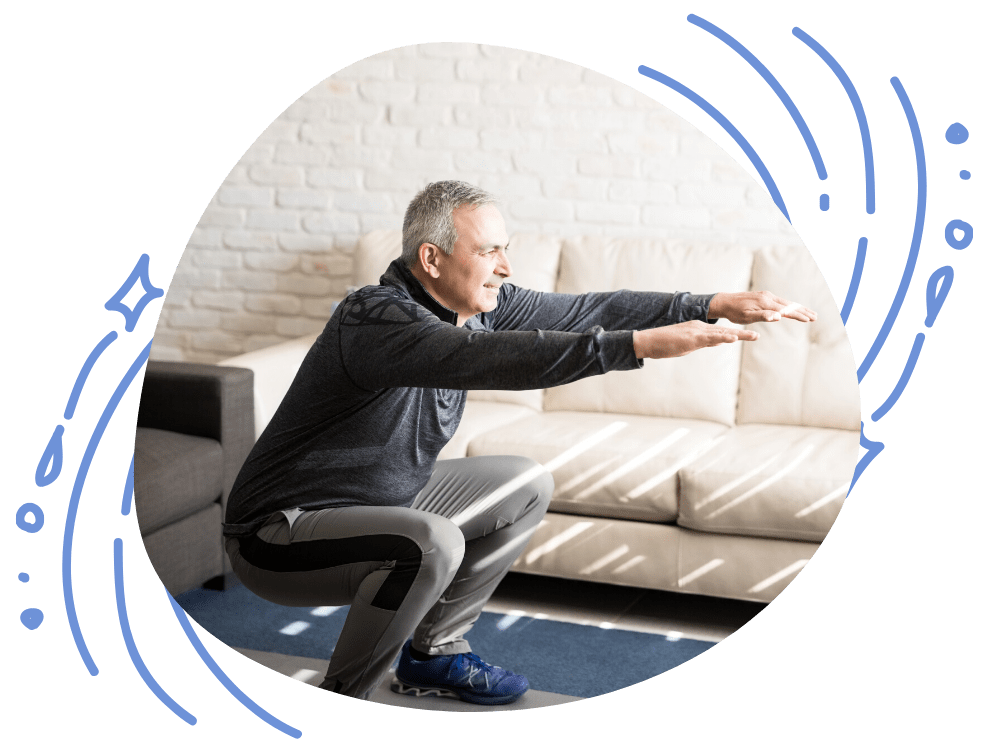 4 weeks of functional exercise routines to support lifelong fitness...

challenge accepted!
Getting started is easy. Simply sign up online. You can sign up at any time during the month – as soon as you do sign up, your online fitness challenge starts.
step 2 - create account and download app
Once you've signed up, you'll get an invitation to download our app and set up your account. Your fitness challenge awaits you in the app. You'll have unlimited access to the app until you cancel. Challenges run for 4 weeks.
step 3 - follow the workouts each day
To complete your online fitness challenge, all you need to do is complete at least 80% of the scheduled workouts during the 4 weeks. To keep you motivated, each month we completely change up the exercises and workouts so it's new and engaging. All workouts are recorded in the app (track your own personal bests and set your own targets).
Enjoy the free resources, supportive online community and your very own coach to motivate and guide you through the challenge. The app also includes a whole host of other features too.
If you managed to complete over 80% of the workouts during the 4 weeks, you win a limited edition medal as a reward. We will send these out in the post asap on completion. There are also added rewards and prizes for future challenges you participate in.
step 5 - start the next challenge
Hang your medal up, pat yourself on your back and get back to business. It's time to complete the next series of daily exercise routines.